MOST WANTED
An Honest Review Of Caroline Hirons' Retinoid 2 Serum Review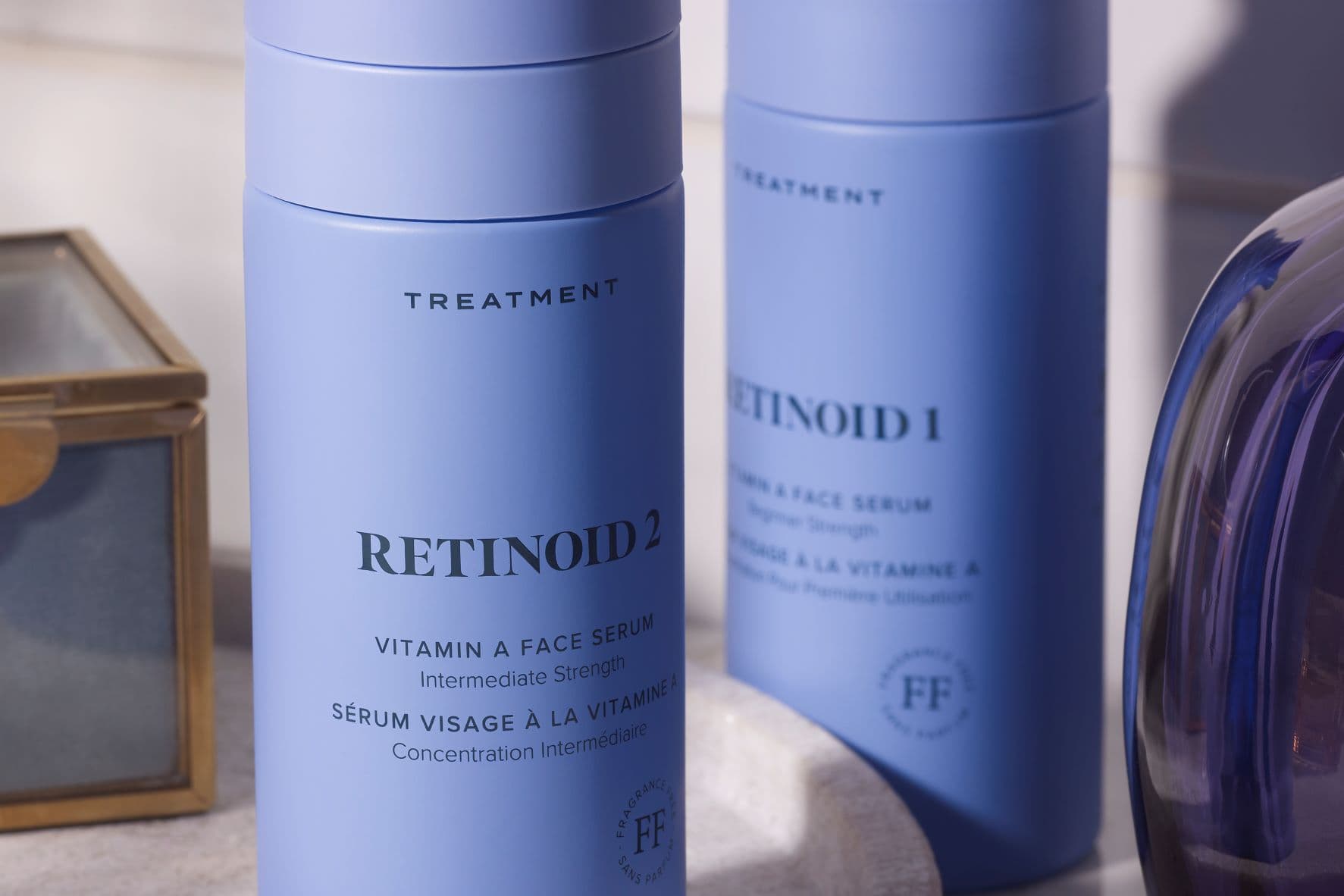 If
Caroline Hirons
was going to launch her own skincare product, it was always going to be amazing. Having known her for many years, I would have always said that any formulation she created would contain her blood, sweat and tears. Without her needing to tell me, I knew Skin Rocks products would be thoroughly tested (and tested again) and the packaging considered down to the very smallest detail.
Like so many, when I knew
Skin Rocks
was coming, I needed to get my hands on a sample. In this case it helps to have friends in high places, and I managed to get a lab sample of the
Skin Rocks Retinoid 2 Vitamin A Serum
ahead of the launch (taken from Caroline's handbag – with her permission of course!). Here is everything you need to know.
Top Line On Skin Rocks Retinoid Serum
This is very much a retinoid product, not to be confused with a retinol serum – I'll get onto the differences later. Skin Rocks offers two formulas: Retinoid 1 which is suitable for beginners and anyone who would like to start slowly, and Retinoid 2 which is an advanced formula for those who regularly use retinoids. Caroline has a really useful guide to Retinoids– which is the coffee analogy, typically of her and Skin Rocks team, they break down the strengths of retinoids in a way that everyone can understand.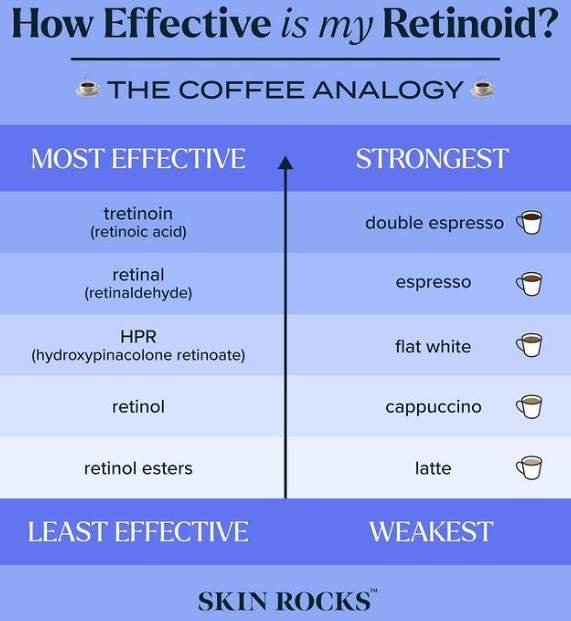 Everything You Need To Know About Caroline Hirons' Skin Rocks Retinoid 2
I can't lie, for many years I have gone to Caroline with every single skincare question I have, she probably wishes she hadn't given me her mobile number. I first started using vitamin A because she has recommended a skincare routine for me. As I use vitamin A regularly, I decided to dive straight in with Skin Rocks Retinoid 2.
If I lost you with all the 'R's' and you're still wondering why it's called a retinoid rather than a retinol serum, let's just say HPR is a more stable, less irritating ingredient which takes fewer conversions in your skin to become retinoic acid, which is the ultimate retinoid and that's when the magic happens.
So, what does Skin Rocks Retinoid 2 Vitamin A Serum look and feel like? Well, let's start with the packaging which is simple to understand and totally user-friendly. The little circle on the top of the cap is a guide to how much you should apply. The cream-coloured serum is light, absorbs easily and doesn't feel sticky. Skin Rocks recommends using it 2 to 4 times a week. I have been using it three times a week, and in between using a soothing nighttime product (I'm a big fan of the Augustinus Bader Soothing Cream at the moment).
After almost two months, my skin looks fresher. I'm a triplet so I often use my sisters to compare how a skincare product works. If there is a difference, I have to hide the product as they will literally steal it from me. Put it this way – both my sisters have the Skin Rock Retinoid 1 on their Christmas list.
I'm 45 this month and I have a 4-year-old son and busy job. Skin Rocks Retinoid 2 has become my saviour, it really has made such a difference to my skin's texture and my fine lines. Caroline would kill me if I didn't add that, as with all vitamin A products, you should buy an SPF at the same time and make sure you use it religiously every day. The packaging is, of course, recyclable, refillable and reusable – Caroline has covered all bases.
The Verdict On Caroline Hirons' Retinoid 2 Serum
There are other vitamin A products out there that provide the same potency of HPR (0.2% HPR is equivalent to 2% granactive retinoid), but, and it's a big but, Skin Rocks Retinoid 2 Vitamin A Serum is more than just another retinoid serum. You don't have to play skincare chemist with this product, which if you're like me and made one or two errors with ingredient cocktailing during lockdown, you'll appreciate the work that went into this formula. It's perfectly balanced with a range of ingredients, so you get all the rewards of during vitamin A without any of the side effects.
What's The Difference Between Skin Rocks Retinoid 1 and 2?
As I briefly mentioned in the top line, Retinoid 1 is the one to go for if you're a beginner or have sensitive skin, it contains 0.2% HPR and bakuchiol, squalane and glycerin. Skin Rocks Retinoid 2 contains a higher dose of HPR at 0.5% as well as 0.05% retinal, which means it's essentially a punchy 0.55% HPR, along with bakuchiol, squalane and glycerin. If you regularly use retinoids or have finished your bottle of Retinoid 1, your skin should be able to tolerate Retinoid 2. Introduce both of these into your routine gradually and avoid mixing with other active ingredients at the same time.
Read More
• Inside Caroline Hirons' Skincare Routine
• Best Skincare Routine for Winter • What Is The Skin Barrier?
• The Best Hydrating Face Masks • What Is Retinol?