MOST WANTED
Meet The Purple Shampoo That Will Revive Your Hair Colour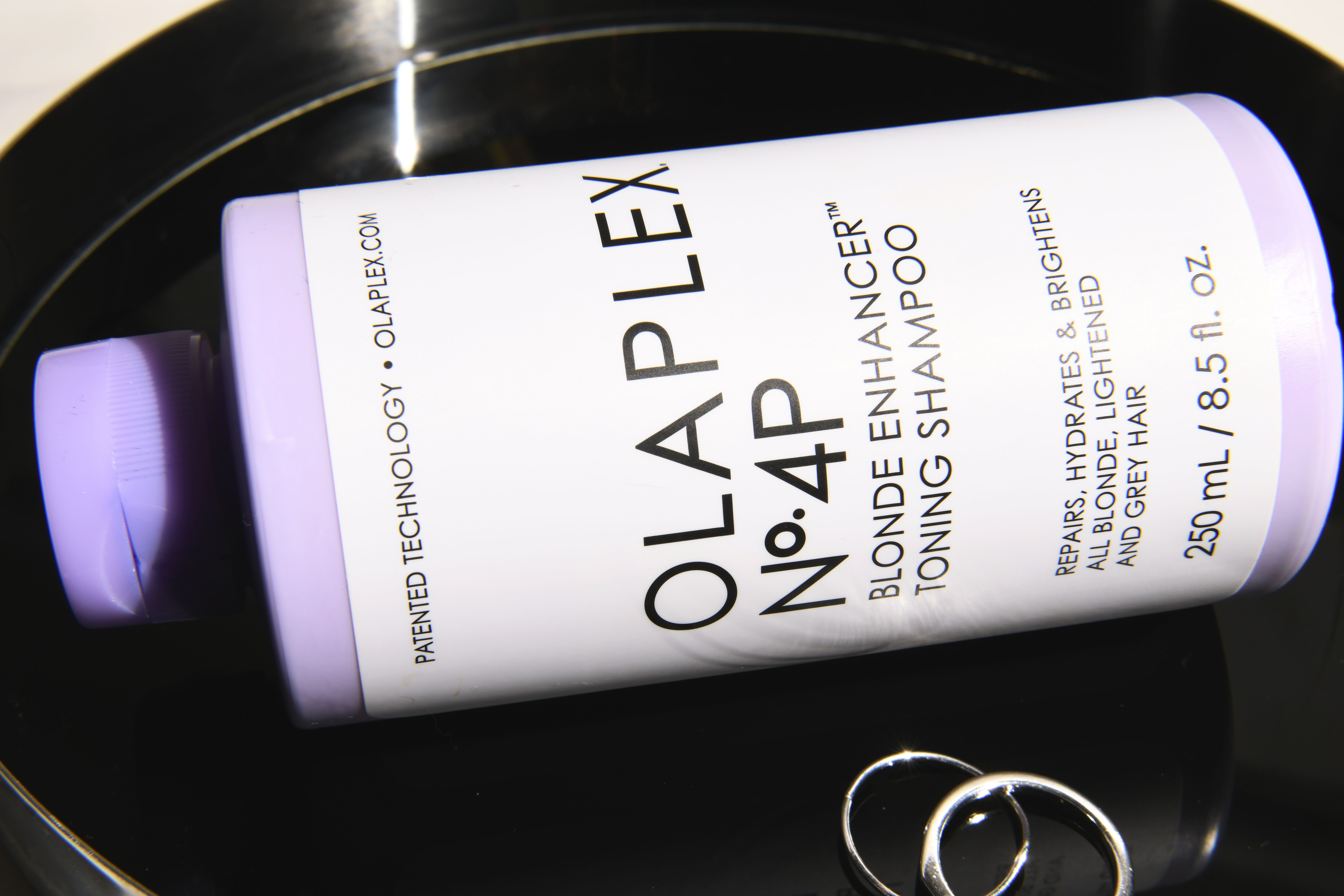 Purple shampoo is something I have avoided for years. Previous formulas have always left my natural blonde hair dull and dry with random streaks of purple. That being said, as far as I'm concerned Olaplex can do no wrong, so I was more than happy to delve straight into the new No 4P Blonde Enhancer Toning Shampoo. I've put the purple shampoo to the test and here's everything you need to know…
The Top Line
Olaplex No. 4P Blonde Enhancer Toning Shampoo, € 23,60 is essentially a turbo-charged version of the original No. 4 Bond Maintenance Shampoo. Designed specifically for blonde hair, the formula removes any yellow, brassy tones and helps to brighten and revive your colour – natural or not. In fact, Olaplex promises its purple shampoo will leave your hair three times brighter than other brands.
It wouldn't be an Olaplex formula without the brand's patented, bond-building ingredient, bis-aminopropyl diglycol dimaleate, which strengthens, repairs and nourishes hair. So, if you use the No. 4 religiously, you can swap this purple shampoo in without worrying that you're compromising on your hair health.
What It's Like To Use
My first impression was wow, this is a very concentrated purple shampoo, I hope I don't end up looking like a blueberry. Spoiler alert; I didn't. While I noticed that 4P doesn't lather up as much as the original, the scent is the same and oh-so pleasant.
While 4P can be used on its own every day if you wish, I use it alongside the original as I have oily hair. My routine starts with Olaplex No. 3 Hair Perfector, followed by No. 4 and 4P, and finishes with No. 8 Bond Intense Moisture Mask to leave my hair feeling soft, smooth and silky.
The Results
After the first use my hair definitely looked cooler toned and still felt soft. Having used Olaplex No 4P Blonde Enhancer Toning Shampoo regularly for a few weeks, I can safely say that I am loving my hair colour, it looks cooler, brighter and my natural summer highlights stand out even more. It's a subtle change, but it definitely feels refreshing. If you are a natural blonde like me, or coloured blonde, bronde, grey, or have any blonde highlights and you haven't been impressed with purple shampoos before you need to give this one a go!