MOST WANTED
Why Everyone Loves Kypris Antioxidant Dew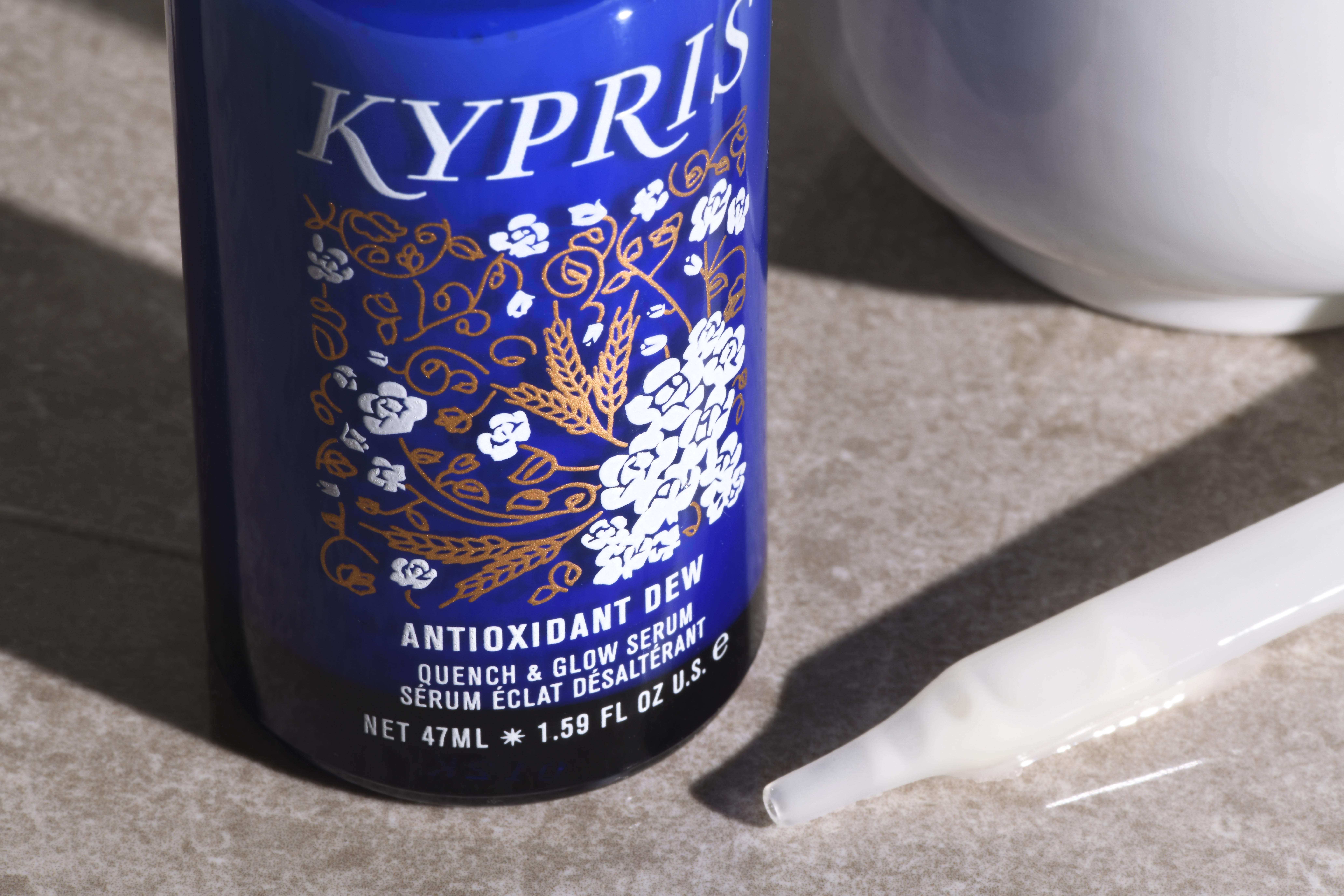 Kypris is one of those under-the-radar brands that only the real skincare obsessives and experts know about. However, if you've heard about the brand, we're willing to bet that you'll have heard about the Antioxidant Dew. Here is everything you need to know about the glow-giving serum, including why everyone loves it…
Wait, What Is Kypris?
Kypris is a dreamy US based brand that takes a holistic approach to beauty. Yes, the products are packed full of results-driven botanicals that leave your skin feeling and looking radiant, but the brand has an altogether more considered feel to it. Named after the Greek goddess, Aphrodite, the brand places equal importance on beauty from within and from the exterior. Each of the products has a ritualistic approach and the ingredients are sustainably grown and blended using green biotechnology. It could just be us, but there is something incredibly relaxing and almost otherworldly about using Kypris products – and this feeling isn't restricted to just Kypris Beauty Antioxidant Dew, € 116,00.
Why Is The Antioxidant Dew A Bestseller?
This is one of those skincare products that really does make your skin glow. At its core, it is an antioxidant serum to help protect your skin against free radical damage – most notably caused by environmental aggressors including pollution, UV rays, stress et cetera. All the favourite antioxidants are in there, from vitamin C and E to ferulic acid and superoxide dismutase, to help breakdown free radicals.
The Kypris formulators didn't stop there though, Antioxidant Dew is jam-packed with hydrating ingredients, such as hyaluronic acid and sea algae extracts, to really plump up our skin cells for a firmer, more radiant finish. Dipalmitoyl hydroxyproline has also been included as this amino acid helps to support our natural collagen supplies to keep skin looking fresh and radiant.
What most people love about Kypris' Antioxidant Dew is its multitasking approach. It isn't just an antioxidant serum, it helps to brighten, hydrate and protect, and the milky coloured formula leaves your skin feeling soft and supple immediately.
Will It Work For Me?
If you've got dry to combination skin, layer the Antioxidant Dew under your usual moisturiser. You'll notice your skin feels softer for longer with this underneath, which sounds strange but skip it one day and you'll see what we mean. Those with oily skin will most likely find that this serum is enough on its own under SPF. If you're feeling flush, we can highly recommend adding a drop or two into your foundation to really boost your glow.