SPACE SESSIONS
Henrietta Rix On Her Power Beauty Tips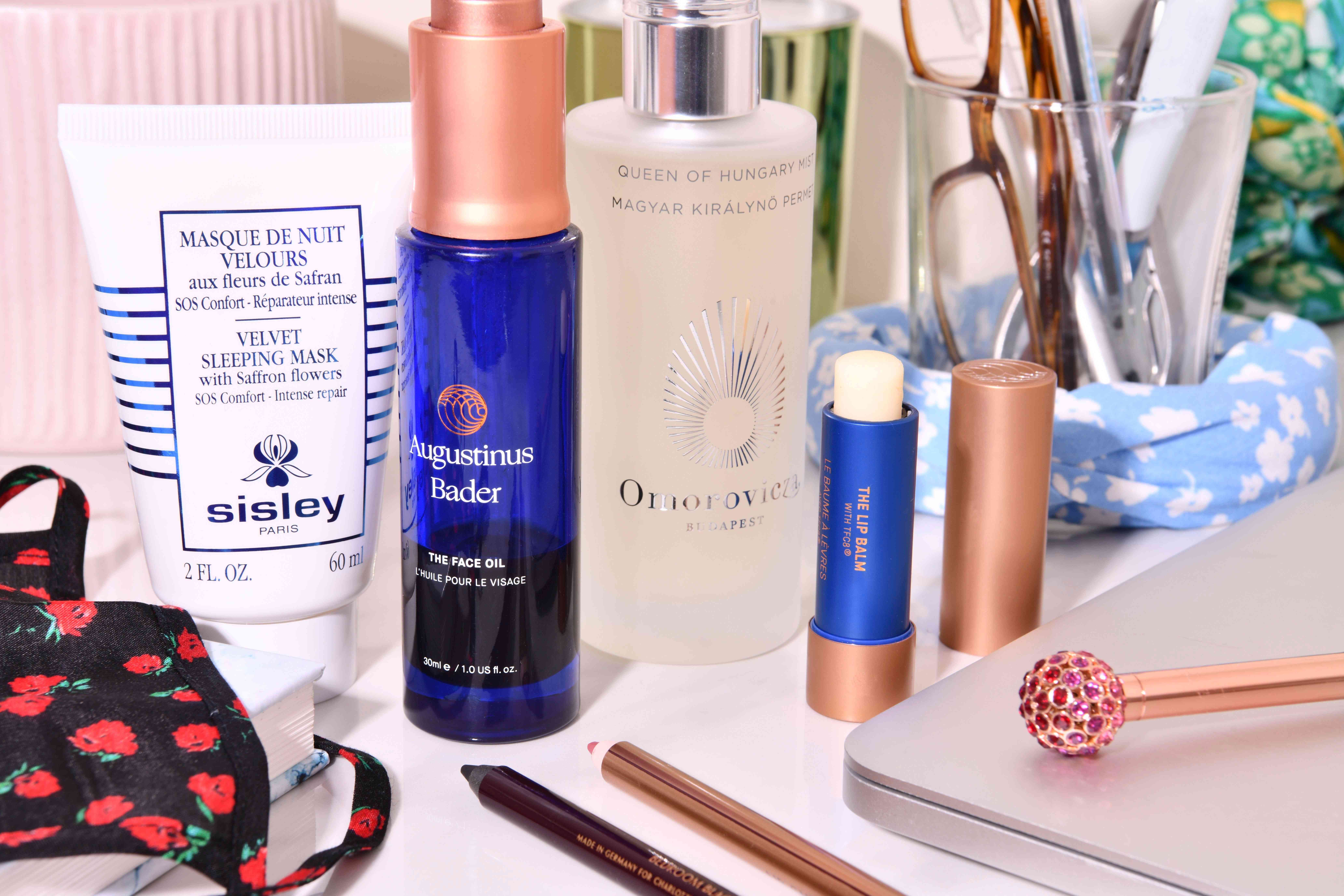 As the first episode of the RIXO X Space NK podcast Tales from the Living Room drops, we thought we'd catch up with the fashion brand's co-founder, Henrietta Rix on the beauty finds that make her feel empowered in the office.
Skincare Saviours
I have a confession; I don't really wear makeup. The main focus for me is my skin and I have a strict morning and evening routine to ensure my complexion looks as fresh as possible. Augustinus Bader, Omorovicza and Sisley-Paris are a few of my favourite brands. I use Augustinus Bader The Cream, € 160,00 twice a day religiously and have recently started using the Face Oil. Orlagh, my co-founder, is a huge fan of masks and always has a selection from Sisley-Paris Black Rose Cream Mask, € 145,00 on her desk, which I'll pinch if I want to top-up my glow during the day. One pump of Sisley-Paris Black Rose Cream Mask pressed onto your cheekbones is as good as any highlighter in my opinion.
Every now and again I'll pair a fun lip or eyeliner with one of prints in our collection. Orlagh is a bit more experimental and loves a dewy look with a hint of glitter across her eyes depending on the occasion.
Deskside Essentials
We've been working from the office when necessary and keeping to the social distancing rules, so my RIXO face mask has become my new desk buddy alongside my iPhone, laptop and Augustinus Bader Lip Balm, € 38,00. If I'm about to go into an important meeting, or Zoom call these days, I usually arm myself with a glass of water and an oat milk Americano to ensure I'm feeling as focused and empowered as possible. Occasionally I'll add a slick of bronze eyeshadow or draw on Charlotte Tilbury Lip Cheat Lip Liner, € 22,00 and a gloss if I need to boost my confidence levels.
Career 101
My best tip for anyone wanting to feel more empowered at work is to be honest. We aren't robots and I think your team appreciate honesty, so if you're finding things tough it's fine to show that. We all have good and bad days, but I'm just so unbelievably lucky that I adore my career, so it comes naturally to me to be "always on" and thinking about RIXO.
Don't forget to tune into the RIXO X Space NK Tales from the Living Room podcast.