SPACE SESSIONS
Carisa Janes On Perfecting Your Lighting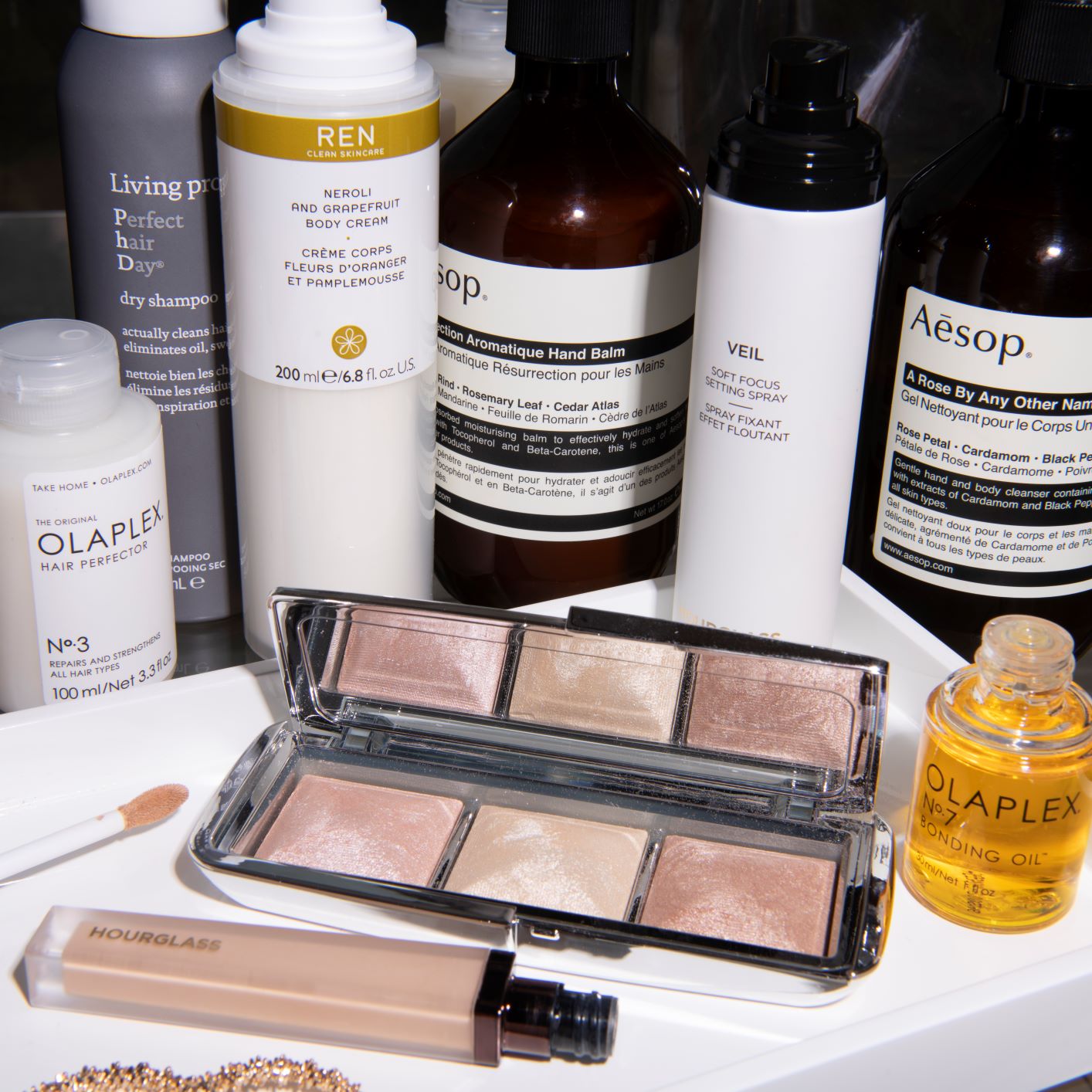 If you still have regular Zoom meetings or use FaceTime to catch up with friends and family, you'll appreciate the power of good lighting. The most flattering light hits your complexion in all the right places and leaves you with a radiant glow. On the flipside, bad lighting can leave you looking washed out and tired.
Hourglass founder, Carisa Janes learnt the importance of good lighting early on from her mother, which inspired her to create the brand's iconic
Ambient Lighting Powders
. Who better to ask how we can up our game? Read on Carisa's for top tips on creating the illusion of flattering light wherever you are…
PINK LIGHT BULBS HAVE THEIR USES…
The importance of good lighting was impressed upon me from a very young age. Growing up, my mother had pink light bulbs in our home. She was always very focused on beauty and wanted to cast herself in the most flattering light. It was an unusual design decision, but pink bulbs really do make you look great!
LAMPS AREN'T JUST FOR SHOW…
If you want to create a flattering light in your home my tip would be to invest in a few good table lamps. Overhead lighting casts shadows that bring out wrinkles, imperfections and under eye circles – things most of us want to obscure. Table lamps give a horizontal wash of light that softens and blurs the complexion.
YOU CAN CHEAT THE EFFECTS OF GOOD LIGHTING…
The right formula can flatter the complexion by manipulating and filtering out harsh light – that's the concept behind our Hourglass Ambient Lighting Powder, € 55,00. Using an ingredient called Photoluminescent Technology, they create a natural glow that makes the skin look softer, younger and perfectly lit. It's like applying an Instagram filter with a powder brush.
FIXING SPRAY IS ANOTHER MAKEUP ESSENTIAL…
The first step in my makeup routine is always Hourglass Vanish™ Airbrush Primer, € 26,00. It creates a smooth, even canvas for makeup and conceals redness, pores and wrinkles and feels super lightweight, almost as though you're not wearing primer.
Read More
• Hourglass Ambiant Soft Glow Foundation
• Why You Should Use A Tubing Mascara • The Best Bronzers for All Skin Tones
• What is Mascara Cocktailing? • The Best Foundations for All Skin Types