SPACE SESSIONS
Rosie Huntington-Whiteley On Her Balancing Skincare Routine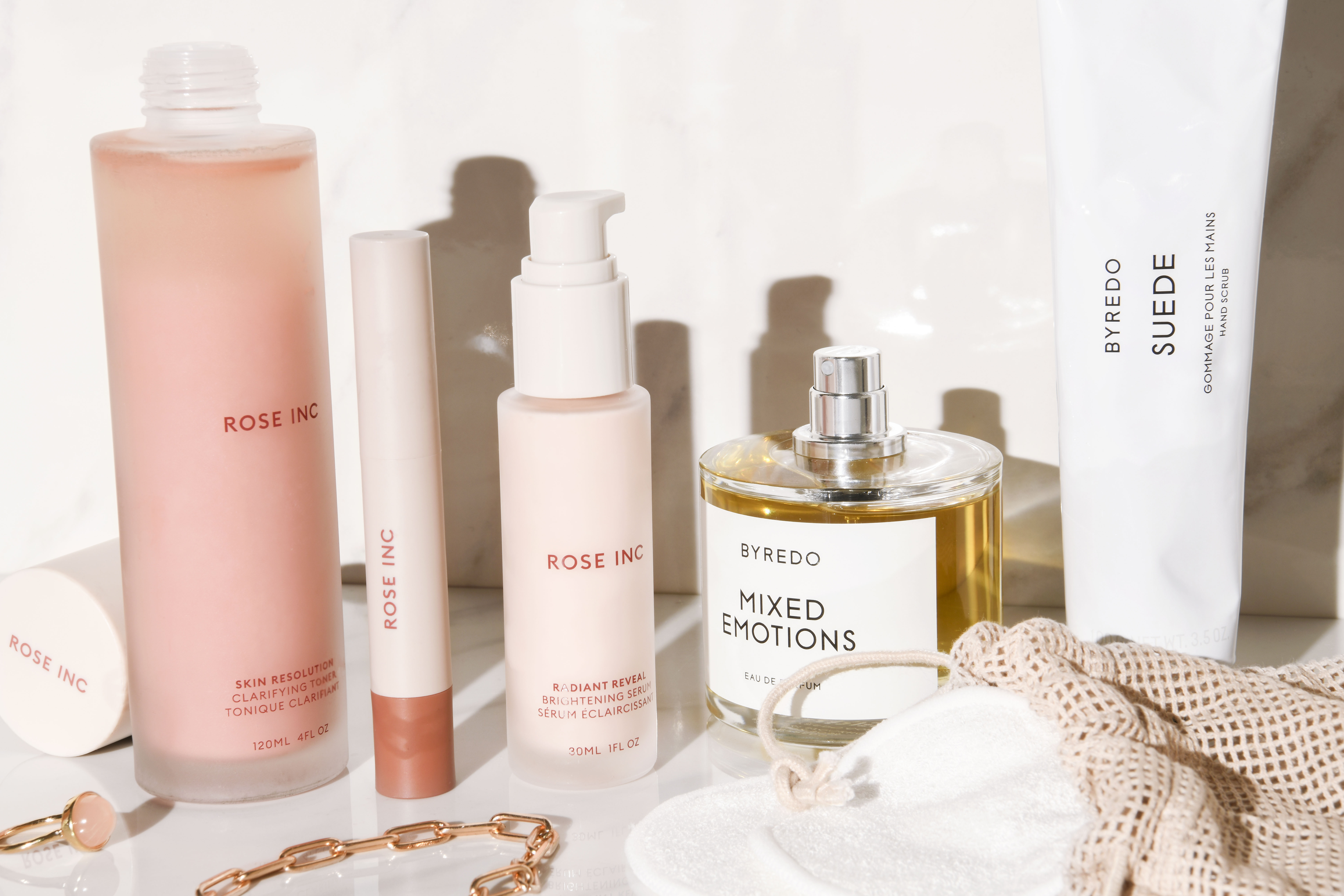 Rosie Huntington-Whiteley has the kind of skin we all crave, AKA smooth and effortlessly radiant. With the unveiling of Rose Inc, Rosie's very own skincare and makeup brand, we decided to ask what her secret is. It might surprise you to learn that while concealer is her failsafe makeup product, she puts her healthy glow down to having a consistent and balanced skincare routine. Here is a sneak peek into Rosie Huntington-Whiteley's skincare routine...
My Skincare Routine
Keeping my skin balanced is my number one goal, so I like to be consistent with the products I use. In the morning I cleanse, tone and use Rose Inc Radiant Reveal Brightening Serum, which hydrates and treats my skin. It also acts as a primer and creates the perfect base for my Modern Essential makeup items, which never fail to make me feel pulled together in less than a few minutes.
In the evening I usually double cleanse to remove all traces of makeup and impurities from the day. If I have time, I will do a mask and try to relax a little. Occasionally I'll use an at-home tool, such as ultrasonic or my LED light panel.
My Go-To Ingredients
I have acne-prone skin, so I find incorporating ingredients into my routine that gently exfoliate my skin and help aid cell turnover work wonders. Acids such as mandelic, lactic, glycolic, tartaric and pyruvic work really well for me and most recently, I've been loving pink clay powder which acts as a great detox.
The Stress Fix For My Skin
Using a toner has become incredibly important for me, especially when my skin is feeling stressed. Rose Inc Skin Resolution Clarifying Toner helps to rebalance my skin and fend off breakouts without feeling drying thanks to the addition of squalane. As a rule, I like to make sure I'm using non-comedogenic skincare products as I have acne-prone skin. All of the Rose Inc products are non-comedogenic, which means they're formulated without many potential pore-clogging ingredients.
My Insider Skincare Trick
I love to ice my skin when I'm feeling puffy or inflamed, literally rubbing an ice cube all over my complexion for a few minutes in the morning can really help bring down inflammation. SPF on a daily basis is a must!