How To Find Your Confidence-Boosting Base
Confident makeup starts with a great base. Here's how to find your perfect shade, texture and finish online.

​
Shade Selection
The sheerer the base, the larger the room for error. "Tinted moisturisers and BB and CC creams are quite forgiving," says makeup artist Kenneth Soh. "As long you know whether you're light, medium, medium-dark or dark, you should be safe."
Matte and full coverage foundations can be trickier. Identifying your undertone is key - are you warm (yellow or golden), cool (pink or blue) or neutral (a combination of the two)? Look at the veins on your wrist: "If they are green, chances are that you're warm-toned. If they're blue, then you're cool-toned," says Kenneth. For those who have traits of both, you're neutral.
Fall between two shades? I always advise people to have a warmer and lighter one anyway, as your shades will differ between summer and winter," says Kenneth. "If that's not in your budget, go for the lighter shade and warm it up with bronzer when you need."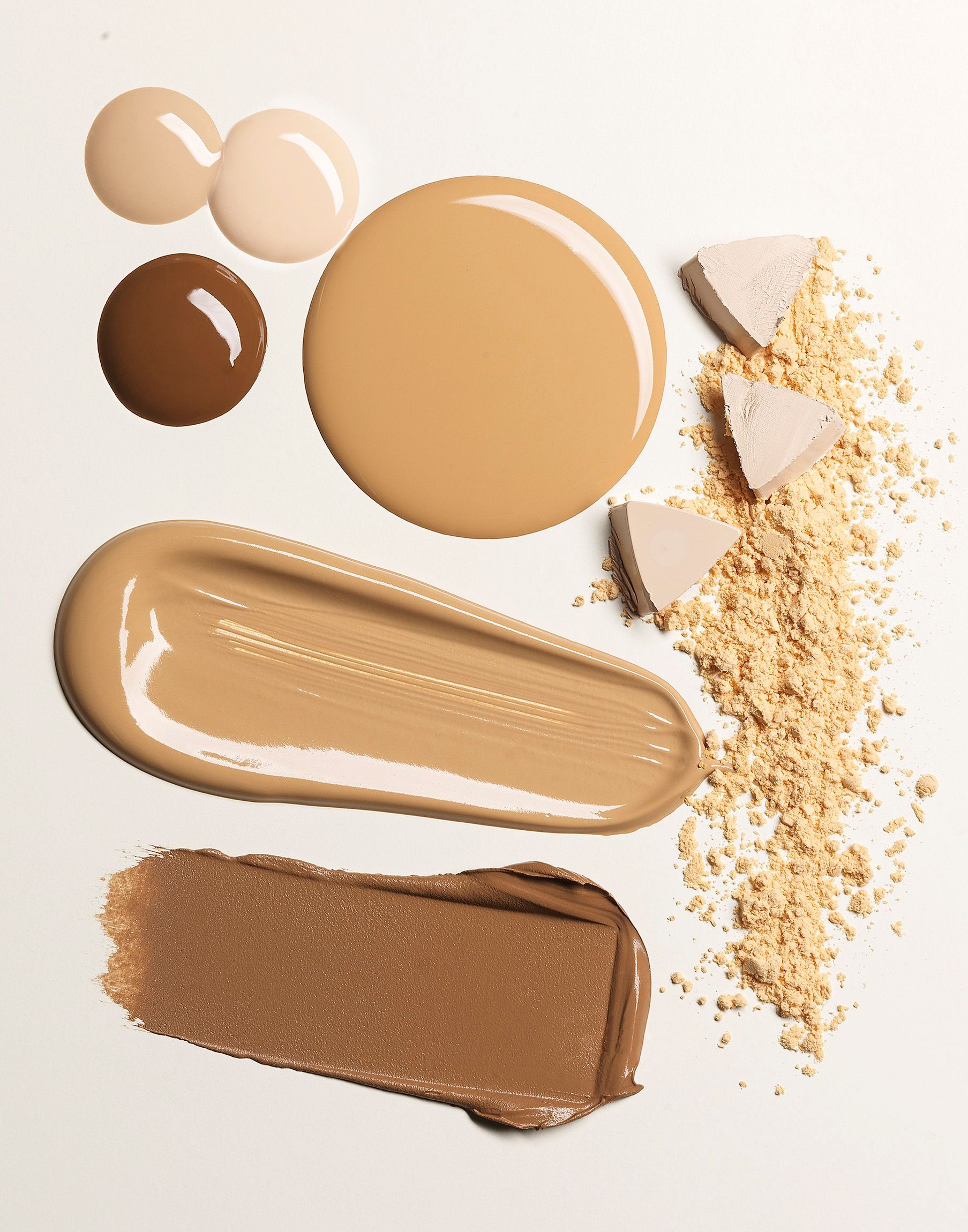 Powder, Liquid Or Cream?
When it comes to choosing your texture, listen to your skin type:
Dry skin: Liquid or cream foundations often contain hydrating ingredients such as hyaluronic acid, glycerin and vitamin E. "Steer clear of powder foundations as they can sit on skin and look cakey and uneven," recommends makeup artist Mira Parmar.
Sensitive and acne-prone skin: "Try lighter coverage liquid foundations and use concealer on top in the areas that need it," says Mira. Thick cover-ups can clog pores and require more elbow grease to remove which can leave reactive skin red, dry and more vulnerable to breakouts.
Combination and oily skin: Buildable bases are your best friend. Powder formulas can provide shine-control, but if you prefer the silkiness of a fluid, go for an ingenious cream-to-powder hybrid that is oil-free.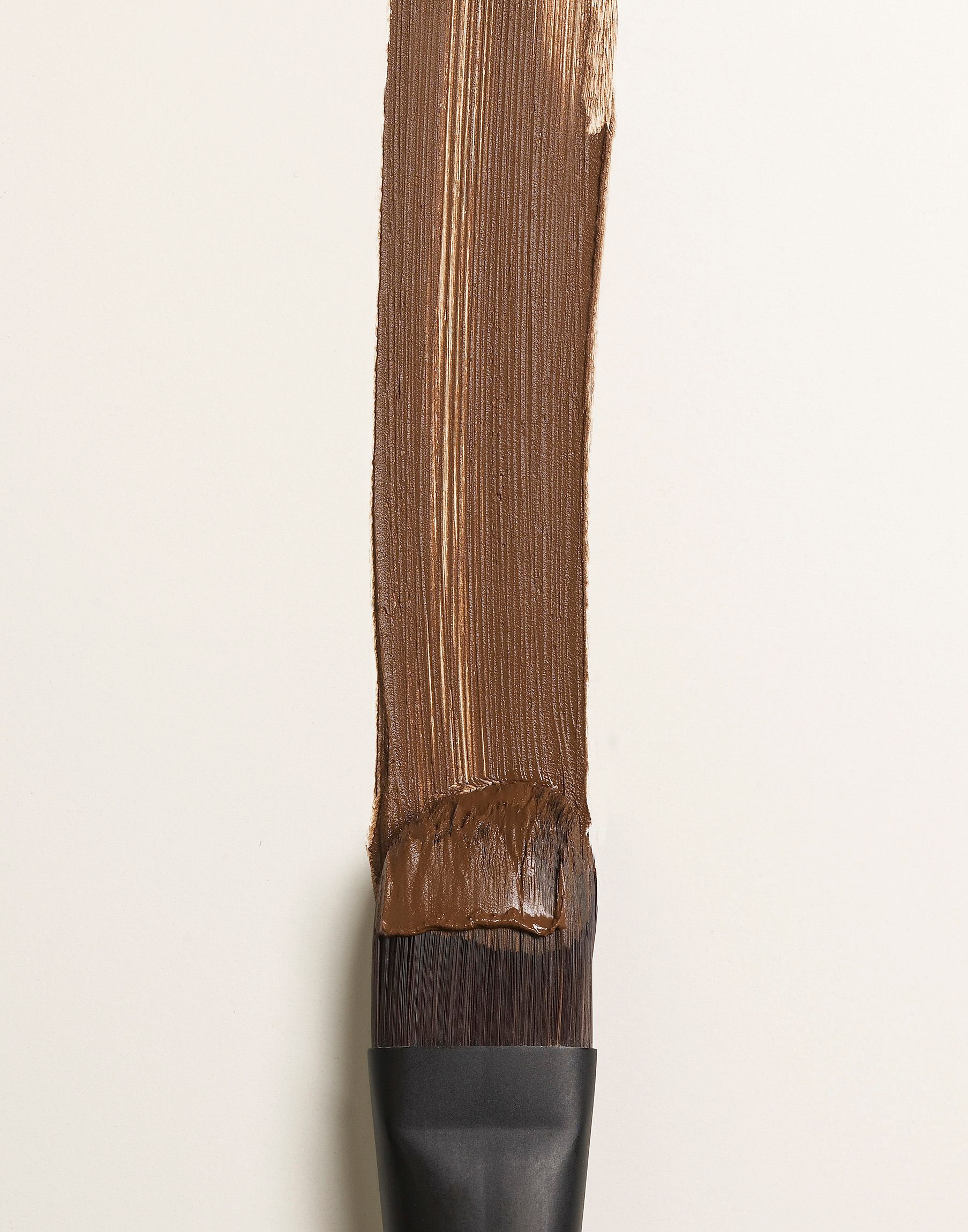 Sheer, Medium Or Full?
"Think of a sheer base as a pair of tights," says Nick Lujan, Director of Artistry & Education for Kevyn Aucoin. "You can still see skin through it, but there's just enough coverage to balance tone and smooth texture." Features such as freckles will still be visible. Sheer bases include tinted moisturisers, BB and CC creams and cushion foundations.
A medium coverage base provides a little more oomph for toning down areas of unevenness and can be used to cover a range of changing skin needs. "Apply a sheer foundation first and then spot cover areas of concern with a layer of medium coverage foundation," Nick recommends.
If you're looking to cover areas of pigmentation or rosacea, try a full coverage foundation. "To create a natural finish, it's important to highlight, contour and blush," says Nick to prevent it from looking too mask-like.
Radiance Vs. Matte

If you're looking for a dose of luminosity, opt for a radiant base as they reflect the most light. Natural bases offer a soft veil of coverage, ideal for creating a 'no makeup makeup look.' For a mixture of matte and dewy, look to satin finish bases. These suit a wide range of skin types and are perfect for those who find matte formulations a touch too flat.
Matte finish bases absorb light rather than reflect it. "They're a favourite of mine for disguising texture, as well as controlling sebum and shine for oily skin types," says Nick. They generally last longer too.

Try Space NK's Foundation Finder to uncover your perfect match. Simply enter in your skin tone, skin type, the coverage you'd like and your favourite finish and leave the rest to us.


Image Credits: Benoit Audureau