IN FOCUS
5 Tips For Living With Acne-Prone Skin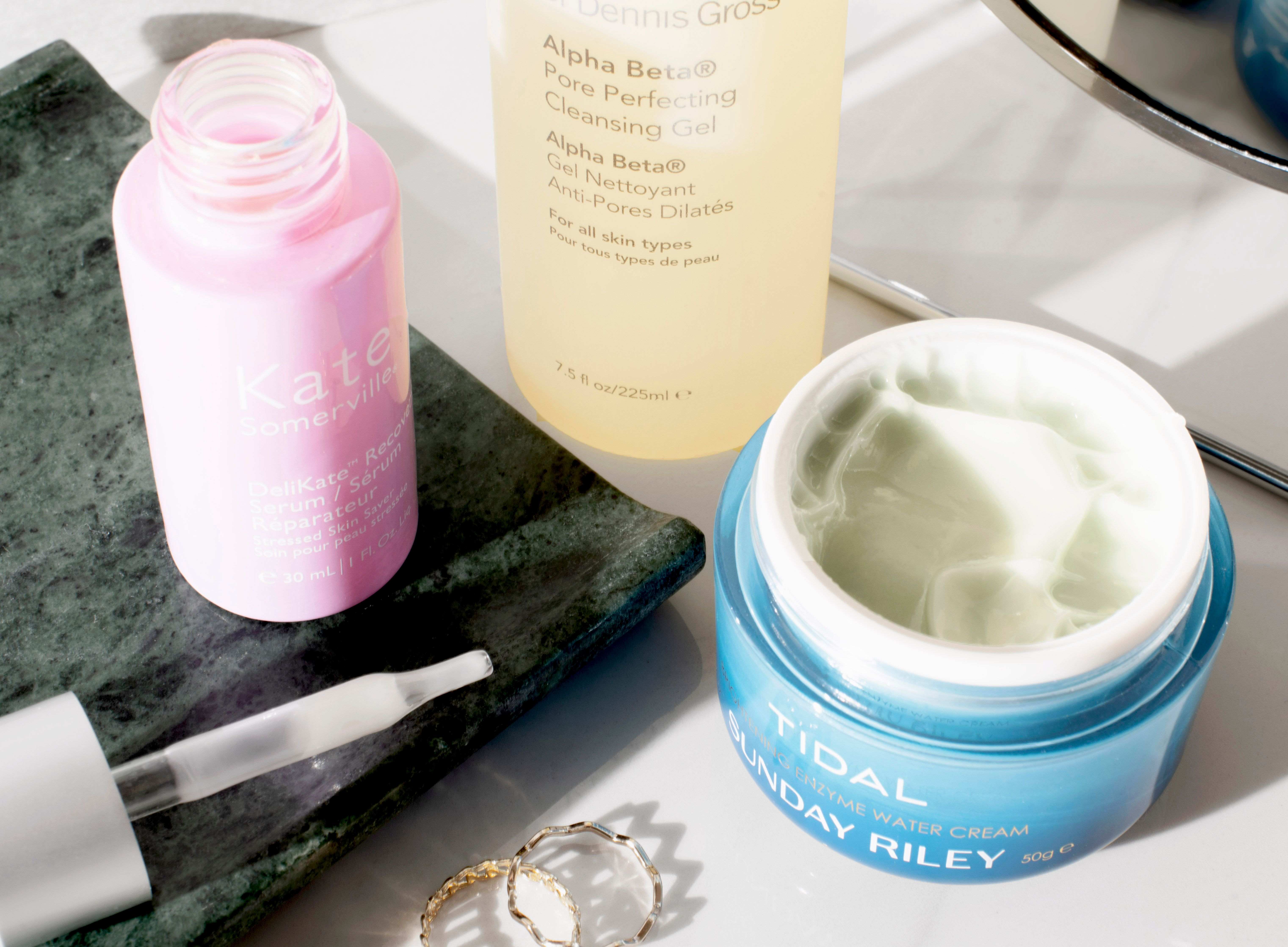 Acne has been a big part of my life since I was 12 years old. After several prescribed gels and creams from my doctor (including lymecycline and tetracycline), I was eventually put on Roaccutane at the age of 15 and finally it began to clear up. When it returned a few years later, I underwent another course to tackle it again. Thankfully this route really worked for me, but I still struggle with breakouts today. Having tried so many different products, prescriptions and medical-grade treatments, it's safe to say I've learnt a lot about my skin. Here are my top tips for blemish-free skin…
Tip 1: Don't Overload Your Skin
When I joined Space NK two years ago, I was drawn in by a lot of the different skincare brands and tried too many new things at once, which caused my skin to become aggravated and irritated. I can't recommend enough holding back and introducing one new product at a time to give it time to work. This approach makes it easier to identify formulas that make your skin breakout too.
Tip 2: Look For Acne-Fighting Ingredients
Our Head Of Education, Niamh Butler has taught me so much, including the best blemish-busting skincare ingredients. While salicylic acid helps decongest and keep my pores clear, hyaluronic acid ensures my skin's hydrated. One ingredient I have to be careful with is vitamin C as some products irritate my skin. When it comes to SPFs, mineral formulas work better for me than chemical. I'm currently using and loving Dr. Dennis Gross All-Physical Lightweight Wrinkle Defense Broad Spectrum Sunscreen SPF 30, $54.50 as it doesn't make me break out.
Niamh also pointed me in the right direction of the best skincare brands and products for acne-prone skin. Dr Dennis Gross and Kate Somerville are my go-to brands as their products are expertly formulated and never cause irritation.
Tip 3: Stick To A Simple Routine
Find out what works for you and stick to it. My skin responds much better to a pared-back routine with just a few key ingredients. My current routine includes Dr Dennis Gross Alpha Beta Pore Perfecting Cleanser in the morning and night, followed by Kate Somerville DeliKate Recovery Serum, $104.00 and .
Once a week I use Allies of Skin Promise Keeper Blemish Sleeping Treatment, $162.50 overnight to help unclog pores and soothe irritation. I often spot treat specific areas such as my chin if I have a stubborn cluster of blemishes. Asides from these few products, I try to keep my skin clean, well hydrated and avoid using too much.
Tip 4: Seek Medical Advice For Bad Bouts
Sometimes my usual routine isn't enough, and I do still experience flare-ups. Instead of turning to new products or changing my routine, I consult my GP who will prescribe me something stronger. I swear by Duac, which is a combination of benzoyl peroxide and clindamycin, to get my skin back under control within a few weeks.
Tip 5: Look For Non-Comedogenic Makeup
Makeup can be a minefield if you suffer with acne. I'd go as far as to say I've feared it in the past as I've been worried it'll block my pores and make my breakout worse. Thankfully, I've found several non-comedogenic formulas which sit nicely on my skin and do a great job of concealing any active breakouts or scarring. Much like my skincare, I take a less is more approach. gives a semi-sheer finish that stays put all day. Infused with hyaluronic acid, it also helps to keep my skin hydrated. For concealing specific areas, I love By Terry Hyaluronic Hydra-Concealer, $49.50, which blurs imperfections instantly and it doesn't crack or create any dryness as the day goes on. For a shiny T-zone particularly on warmer days, the brand's powder is unbeatable.