IN FOCUS
All About Peptides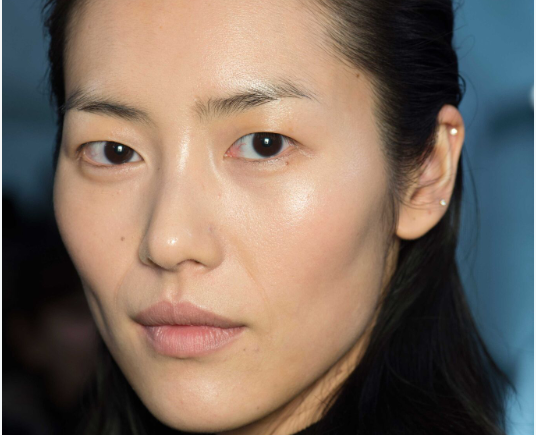 In the quest for perfect skin, peptides are a force to be reckoned with.  Tiny fragments of protein with the ability to tell our skin to repair and rejuvenate itself, we reveal why you need to incorporate them into your anti-ageing routine.
What Are Peptides?
Peptides are short strings of amino acids aka the building blocks of protein. It's these proteins, alongside collagen and elastin, that keep our skin firm, plump and elastic. Peptides occur naturally in the body, can be derived from natural ingredients such as milk, or can be engineered in laboratories to mimic the job of natural peptides.
What Can Peptides Do?
In a nutshell, peptides can help preserve and boost collagen, which means our skin looks firmer and less wrinkled. There are many types, here we'll discuss three main categories: signal peptides, carrier peptides and inhibitor peptides; all three are active skincare ingredients that work as messengers.
Signal Peptides
There are multiple types of signal peptides which take messages throughout our body. For example, when our collagen breaks down (which it naturally does as we age), signal peptides send a message telling our body to make more collagen to replace what's been lost. Therefore, if we apply signal peptides topically we're tricking our skin into thinking it needs to make more collagen.
Carrier Peptides
These help to deliver trace elements deep within the skin. A good example is copper – a naturally occurring mineral within our body that helps to bind collagen and elastin together. A copper peptide is a peptide, combined with a trace amount of copper, which, when applied to skin can help to improve the healing process by delivering copper where it's needed to regenerate damaged skin.
Inhibitor Peptides
There are two versions of this, the first works when inhibitor peptides are applied to skin and communicate to our cells to inhibit the process that breaks down collagen, which essentially stops our skin from visibly ageing. The second type works by inhibiting nerve signals, so that our facial muscles are unable to move so efficiently, and thus the fine lines that are created by this movement can be prevented.
The Best Peptide Products
If firming and lifting is your priority, a treatment packed with peptides is a great skincare addition. We recommend Sarah Chapman Skinesis Stem Cell Collagen Activator which contains eight differing peptides (including signal and inhibitors) that combine with plant stem cells to tighten, firm and volumise the complexion. For a daily dose of nine peptides, alongside hyaluronic acid and nourishing fatty acids, try Drunk Elephant Protini Polypeptide Cream, € 67,00, which includes signal, copper and inhibitor peptides.
Serums have a lightweight texture and a high percentage of active ingredients, so they're a great way to get a dose of peptides, try Radical Skincare Advanced Peptide Antioxidant Serum.
Peptides can actively improve the appearance of pigmentation, particularly Oligopeptide-68 which works deep within the skin to inhibit melanin production. Soleil Toujours After Sun Rescue + Repair Brightening Serum utilises this unique peptide, alongside famously brightening vitamin C and plant stem cells to target pigmentation and brighten skin. For a daily moisturiser that offers similar results, we recommend DCL Peptide Plus Cream which combines seven peptides with vitamin A, C and E to plump, hydrate and ultimately even-out the complexion.
A faster route to brightness is to try an at-home peel, which will renew skin, efficiently exfoliating to remove dull, dead skin cells and revealing younger, plumper skin. We like Natura Bissē Glyco Extreme Peel which combines the exfoliating properties of glycolic acid and AHAs with restorative, firming and brightening peptides for glowing skin.
Peptide Benefits For Your Eye Area
The delicate eye area is the first to show fine lines and wrinkles, because the skin is so thin in this area. Peptides can help by rebuilding collagen (the skin's support structure), so choose a targeted, peptide-packed eye cream. We like Malin + Goetz Revitalizing Eye Cream which contains nourishing grape seed oil alongside smoothing peptides.
A great trick when you've been burning the candle at both ends, is to use Patchology FlashPatch Restoring Night Eye Gels. These overnight hydrogel mini sheet masks are incredibly comfortable and deliver a powerful hit of collagen boosting peptides alongside hyaluronic acid and dark circle fighting arnica for visible improvements come morning.