IN FOCUS
5 Beauty Trends We're Predicting Will Be Big For 2023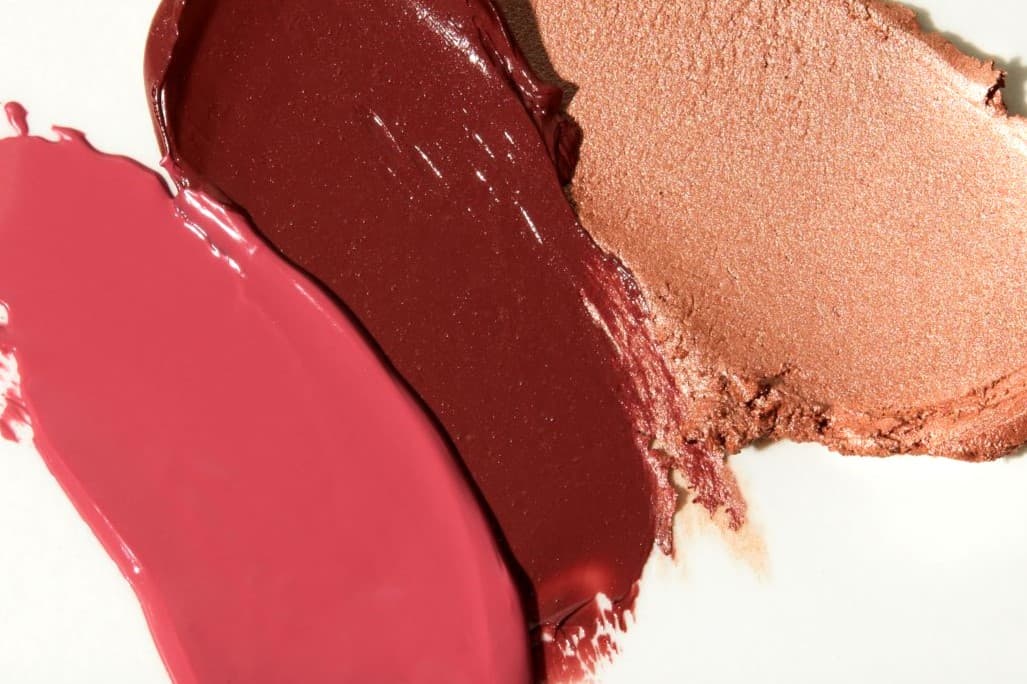 TikTok has ensured 2022 had a steady supply of beauty trends, from skincare slugging to goth girl, not forgetting menstrual masking – the latter was more of a moment. What does 2023 have in store for us? Well, BeautyTok will still be dishing out plenty of good, bad and ugly moments, but there are other factors at play that will influence our beauty routines and they're pretty exciting. I spoke to some of the Space NK experts with insider intel to decipher what the five biggest beauty trends of 2023 will be and how they'll impact your routine.
Formulation Appreciation
Having spent the past few years playing beauty chemist in our bathrooms with single ingredient serums, a lot of us are searching for multitasking products that have been expertly formulated to take the guesswork out. While single ingredient products have their uses (I regularly add a drop of The Ordinary Hyaluronic Acid into my tinted moisturiser and face creams), cocktailing vitamin C, retinol, AHAs, you name it, can take its toll on your skin barrier and a lot of us have noticed an up tick in sensitivity. So much so, searches for 'skin barrier' have risen by 58% over the past year according to Glimps.
Barrier building formulas packed full of nourishing and strengthening ingredients, such as ceramides, peptides and squalane, will steal the limelight in 2023. Medik8 is launching a fabulously hydrating mask in January and keep your eyes peeled for a particularly special formula launching in March. In the meantime, there are several skin-soothing formulas to enjoy right now…
Liquid Skin
If you were one of the many people who invest in Rose Inc Cream Blush Refillable Cheek & Lip Colour, € 30,00 or Rare Beauty Positive Light Liquid Luminizer, € 30,00, you'll be pleased to know that cream based formulas aren't going anywhere in 2023.
"Looking across what is selling well right now (Charlotte Tilbury Hollywood Flawless Filter, € 40,00 is a consistent top performer) and the NPD coming through in 2023, we're seeing lots of glossy highlighters, blushers, you name it," says Space NK's Colour Buyer Julie Philip. "The first step in makeup is really glossy and brands are tapping into that Hailey Bieber super skin look – I've heard a lot of references to glass skin and dolphin skin."
Prepare to be blown away by the new products coming your way from Rare Beauty, Charlotte Tilbury and Chantecaille in 2023. "Plus, a couple of new brands joining the Space NK family this spring," adds Julie.
The New Kind Of 'Clean'
We're not talking about 'clean beauty' in the greenwashing sense, the new kind of 'clean' is more of a look. Think wet look hair and hyper-real skin. It's that fresh, just-stepped-out-of-shower vibe, but it's polished rather than soggy.
"We're still seeing that post-covid transition where everyone is embracing a hybrid work model and we're craving low maintenance," says Julie. "Milk Makeup has performed really well for us because the dewy finishes are super quick and easy to use, and the mini cream blushers and bronzers can be used on the go." Milk Makeup fans can expect more fresh, dreamy formulas in the first half of the year.
"In terms of hair, we're moving away from the bouncy blow out and seeing that poker straight look coming back," says Helena Drozd, Space NK's Fragrance, Suncare, Haircare & Own Brand Buyer. "There's already an abundance of high-performing shine products from the likes of Color Wow, Olaplex and Sam McKnight, but there will be more coming through to help you achieve that clean, liquid hair look."
Realistic Rituals
If 2022 was driven by TikTok's 'That Girl' getting up at 6am to journal, juice and meditate, this year 'normal girl' has taken the wheel and being kind to yourself is all that matters. "This year it's all about embracing escapism and getting back to nature," says Liz Hambleton, Space NK's Head of Creative and Content. "Expect outdoorsy scents, earthy colour palettes and lots of nature-inspired products."
Brands are drawing on traditional philosophies and techniques to create formulas and tools that give you mini moments of respite and calm. Watch out for REOME and its nourishing Active Recovery Broth, which has been formulated to rebalance and soothe skin. REOME's founder and acupuncturist, Joanna Ellner created the broth to nourish our skin and ground us mentally and emotionally.
"We're seeing a lot of brands entering the wellness space and providing practical and attainable ways of easing stress levels," says Helena. "Neom Wellbeing Pod, € 108,00 can take me from stressed to calm in the matter of minutes." Welcome to self-care 2.0, more to come very shortly, but these little treats will keep you calm until then…
Lips In Focus
Post-pandemic, we all reached for a bold lip and embraced the freedom of living mask-free. For 2023 makeup brands will be dialling it up, traditional lipsticks will be replaced with lip care treatments without scrimping on the colour pay-off. "Lip oils will be huge for us," says Julie. "As will glosses. 2023 is going to be all about super wet-look lips." I'm on strict instructions not to reveal too much, but there will be some exceptional lip launches from your favourite makeup brands. For anyone who doesn't want to wait six months, the end of January will see a gorgeous satin-finish lip line to ease you off that matte look slowly.