IN FOCUS
The Nourishing Benefits of Coconut Oil for Healthy, Shiny Hair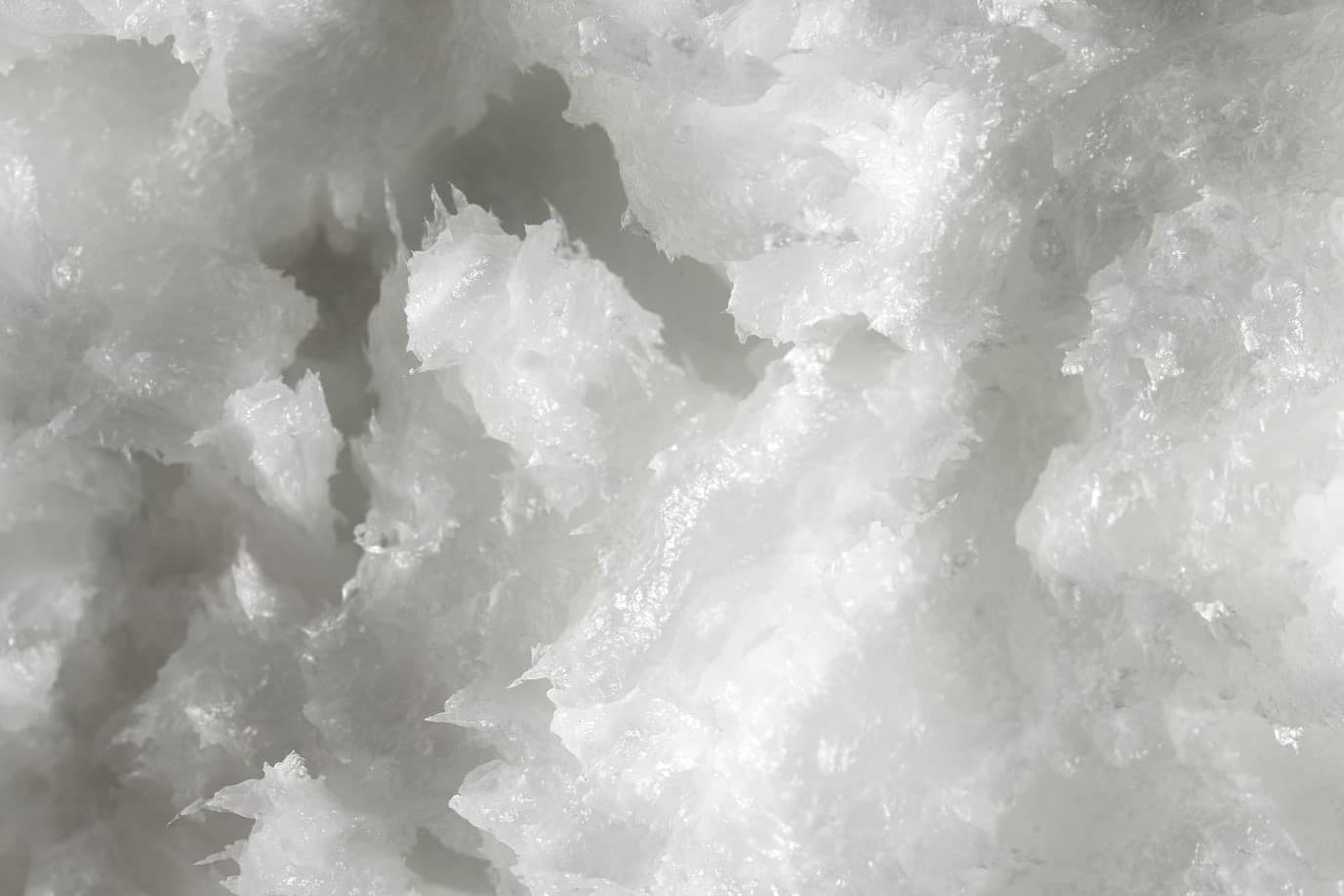 Natural oils like
castor oil
or
rosehip oil
get a lot of praises for their benefits for skin and for being great multitasking beauty ingredients. We can add coconut oil to that list, as one of the most used oils whether it's for cooking, whitening teeth or strengthening cuticles… coconut oil is always good to have on hand.
Another way you can use coconut oil in your day to day is in your
haircare routine
. It's one of the pure hair oils that have been used to nourish afro hair for longer than we can even think of. In terms of modern formulations, haircare brands like
Aveda
or
Ouai
have been incorporating coconut oil into their hair treatments to help repair and nourish
damaged hair
.
Just like any other natural, pure ingredient, there are directions to follow in order to reap all the benefits from this incredible oil. Read on to learn about the benefits of coconut oil for shiny and healthy tresses.
What Hair Type is Coconut Oil Good For?
If you're considering using coconut oil on your hair, the first thing you need to check is your hair type because unfortunately coconut oil is not for everyone. The consistency is on the heavier and thicker side, so if you have thin hair that tends to get greasy easily, this one might not be for you as it can weigh your hair down.
Coconut oil has been used on thick, textured hair to bring life and moisture back in the hair. If you have curly, thick hair, coconut oil is a great hair oil to incorporate into your wash day hair routine for deep moisture and nourishment. Keep reading to learn how to use coconut oil in your hair routine.
The Benefits of Coconut Oil for Hair
"Coconut oil is unique because it's similar to hair's natural lipid structure and able to penetrate the hair more than other oils," says Leo Izquierdo, co-founder of IGK Hair. It's the perfect oil to use in your hair because it will feel like natural hydration.
Hydrating and repairing: One of the main benefits we often look for in hair oils is to hydrate, nourish and repair damaged hair. Between the heat, pollution and all the different products we can apply on our tresses, coconut oil is a great way to hit reset and restore moisture into our hair.
Scalp care: We've said it before, we've said it again, scalp care is skincare. Over the past year, we've seen many products appear on beauty shelves to take care of our scalp, like the JVN Hair Pre-Wash Scalp Oil or the Ceremonia Aceite de Moska. Both contain coconut oil and other nourishing ingredients like squalane for a healthy, balanced scalp.
Hair strengthening: Not only will coconut hair repair your hair, but it will also strengthen it on the longer term. If your hair tends to break easily and feels fragile to the touch, we highly recommend a coconut oil-based product everytime you wash your hair. It will help seal your split ends and keep you from trimming your hair too often.
Is Coconut Oil Good for Hair Growth?
This is one of the most frequently asked questions when it comes to coconut oil or any other hair oil for that matter. When using coconut oil on hair, it will help repair and bring your hair to its healthy state, which means that hair growth at its best as well. If your hair has been damaged and hasn't been growing as fast, it will feel like your hair is growing faster. But in reality, there is no magic formula to boost hair growth, it's all about having healthy hair and a healthy scalp.
How to use Coconut oil in your hair Routine
If you're using pure coconut oil, it's best to apply it on your tresses before washing your hair and letting it seat for 20-30 minutes. It's good to apply it at the same time as your scalp oil for instance.
Haircare brands have now developed shampoos, conditioners and leave-in treatments with coconut oil. When using these products, keep in mind that this type of hair oil is quite rich and can leave your hair a bit greasy or heavy, depending on your hair type. The upside of using these modern formulations is that it will help you use the right amount of oil to nourish and repair your hair. With pure coconut oil, there's always a risk of overdoing it and applying to much, leaving your hair feeling greasy even after washing it.
Our Favourite Hair Products with Coconut Oil
We know that trying to implement a new product or ingredient into your routine can be daunting. We have rounded up some of our favourite formulas, for each step of your haircare routine. Whether you're looking for a shampoo, a scalp treatment or a hair treatment, we have got you covered.
Our Final Thoughts on Coconut Oil for Hair
Coconut oil is an amazing natural ingredient to incorporate into your hair routine. Your scalp and your mane deserve as much love and care as your give to your skin, and this one will take good care of your hair. One thing to keep in mind is that it's not for everyone, so make sure you consider your hair type before applying it to your hair.
Read More
• The Benefits of Olive Oil for Skin and Hair
• The Smoothing Benefits of Keratin for Hair • Bread Beauty Supply's Founder's Haircare Routine
• Best Products for Curly Hair • The Benefits of Glycerin for Hair