IN FOCUS
Everything You Need to Know About Honey for Skin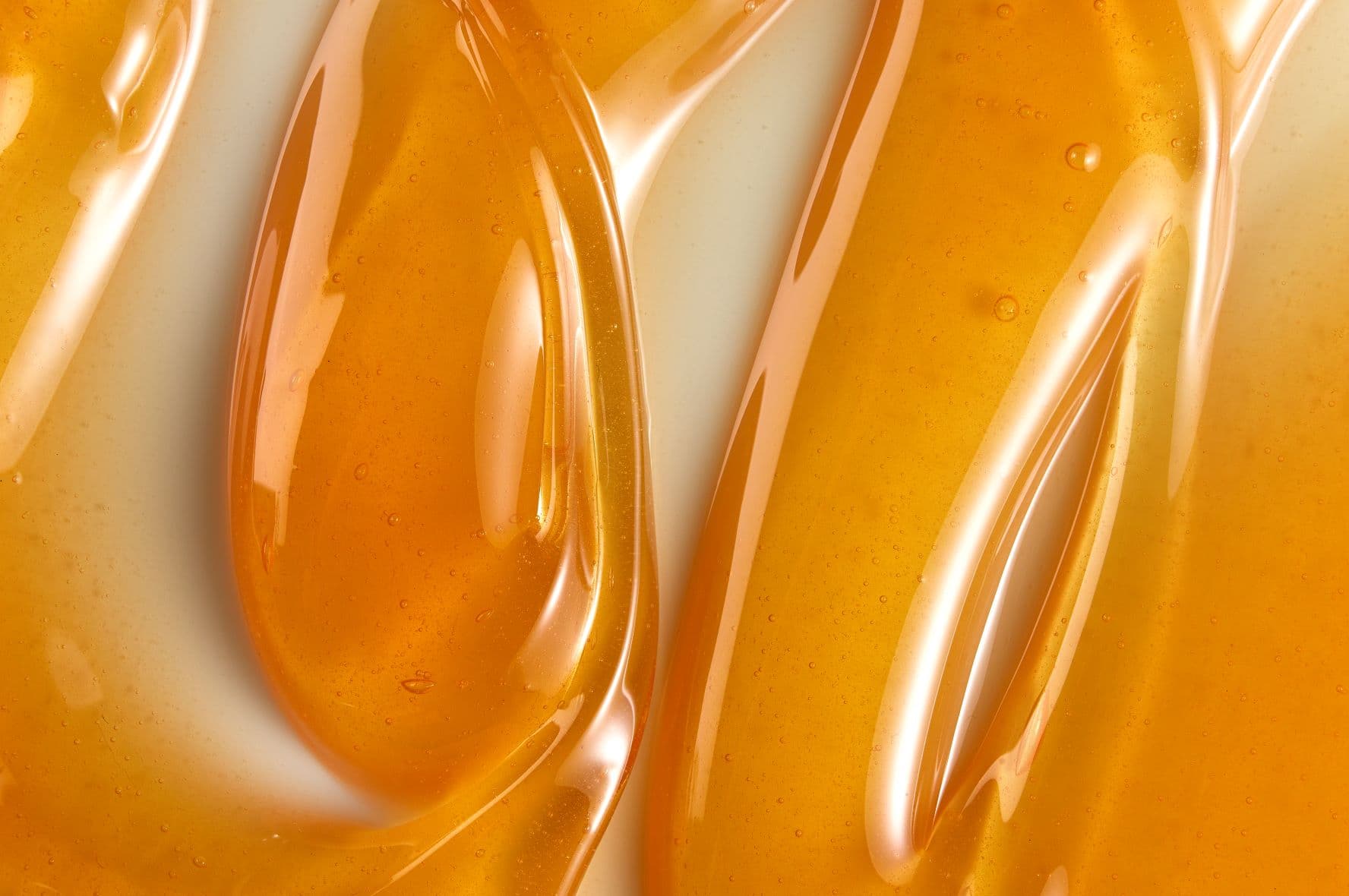 From our food to our skin, honey is the oh-so-natural ingredient that everyone needs. Whether you like that touch of sweetness in food or you want to have clear, radiant skin, the benefits of honey are unmatched.
We're always big fans of hydrating ingredients like
hyaluronic acid
and
squalane
. What we love even more is a multitasking skincare ingredient, and that's what honey is. From nourishing to fighting
acne
, it's one of those ingredients that can really change the way your skin feels and looks and can help you achieve your skin goals. When it comes to food, honey is one of the best sweeteners and it's just as good when added to skincare.
Just like
turmeric
, honey has been used in skincare for centuries, either on its own or in homemade formulations. For modern formulations, brands like
Fresh
or
Kiehl's
incorporate this soothing ingredient into their products to ensure our skin to benefits from its hydrating and nourishing powers.
If you're looking to add more natural ingredients into your skincare routine, read on to find out about the benefits of honey for skin and how to use it in your daily skincare routine.
What is Honey?
Honey is a sweet substance produced by honeybees and is a mixture of enzymes, plants and live bacteria. It's loaded with nutrients and minerals like iron, vitamin B and copper, which are amazing for our skin and overall health.
In skincare, honey is an incredible humectant. Just like hyaluronic acid, it draws moisture to the skin. It's perfect to use if you have dry skin and are in need of deep moisture, or if your skin is feeling dehydrated and needs a reset.
What Type of Honey is Used in Skincare?
Manuka honey is one of the purest and healthiest honeys out there. From New Zealand, this honey has been used as a natural ointment for centuries and is often used in skincare. Manuka honey is known for having stronger benefits for our daily health and our skin. That's why brands usually choose this type of honey for their formulas.
The Benefits of Honey for Skin
Honey is one of the best skincare ingredients nature has to offer, from hydrating to anti-ageing benefits. Some of the top benefits of honey for skin are:
Unclogs pores: Honey has mild exfoliating properties; it can help improve skin texture without leaving it feeling dry. For those with sensitive skin who usually stay away from exfoliants, honey might be the right fit for you.
Fights acne: Honey is an antibacterial, which makes it the perfect natural acne treatment. If you have acne-prone skin or occasionally breakout, the search for an ingredient that will quickly get rid of your spot can seem never ending. Not only will honey help fight and clear your skin from current breakouts, but it's also a great way to keep the bacteria from spreading and breaking out even more.
Fades acne scars: Hyperpigmentation and acne scarring can be tough to get rid of. Thankfully there are skincare ingredients like niacinamide and vitamin C that can help. You can add honey to this list, as it is healing and brightening. If you're dealing with post-inflammatory hyperpigmentation, daubing a little bit of honey on those acne scars can help with the recovery process.
Hydrates the skin: This humectant is naturally hydrating and draws moisture into your skin. If you have dry skin and are looking for a new ingredient to add to your arsenal of hydrating must-haves, honey's the one.
How to use Honey in your Skincare Routine
Because of all its benefits, honey is easy to incorporate into your skincare routine. Some of the best ways to use honey for skin are:
Cleanser: Honey-based cleansers are some of the best one for sensitive skin. They're hydrating yet thoroughly cleanse your skin, rinsing away any bacteria that could cause any inflammation or flare-ups. One of our favourites for daily use is the Kate Somerville Goat Milk Moisturizing Cleanser .
Mask: DIY honey face masks used to rule the Internet and if you've got a high-quality Manuka honey on hand, you can definitely still give it a try. But thankfully, skincare brands are making it easy and adding this magic ingredient to their formulations. We love the Farmacy Honey Potion Plus for those days when our skin needs a little extra TLC. The Foreo Farm to Face Sheet Mask with Manuka Honey is another house favourite. It's perfect to use for your pampering, self-care moments or if you're travelling and don't want to bring a whole jar of honey with you.
Body cream: Bodycare is skincare! We tend to forget to care for our body in the same way. Our skin doesn't stop at the neck down, so it's important to moisturise and use those active ingredients on our body too. The Laura Mercier Souffle Body Creme is formulated not only with honey but other incredible hydrating ingredients including coconut milk and coconut oil. Your body will feel nourished and hydrated after applying this cream, don't forget to make this part of your skin routine!
How to not use honey in your Skincare Routine
When it comes to using honey in your skincare, there are certain ingredients you shouldn't mix it with, otherwise that may cause inflammation or other flare-ups. The biggest no-go ingredient is lemon or any lemon derivative like essential oils. This concoction might cause irritation and sensitise your skin, which is the opposite effect of what you'd want from honey.
Our Favourite Honey Products for Skin
We absolutely love using honey in our skincare. It's one of those ingredients that helps reset our skin and give it a natural glow. One of our favourite ways of using it is with honey face masks, leave them on for 15-20 minutes (or even overnight) and your skin will thank you.
Our Final Thoughts on Honey for Skin
Honey is a great ingredient to use as part of your skincare and bodycare routines. It has hydrating and healing benefits, which we love getting from our products. If you've been looking for more natural skincare ingredients to use in your routine, you might want to consider honey.
Read More
• Best Farmacy Skincare
• The Benefits of Rosehip Oil • What Is Retinol?
• The Benefits of Witch Hazel • Everything you need to know about SPF