IN FOCUS
The Ultimate Guide To Blemish-Prone Skin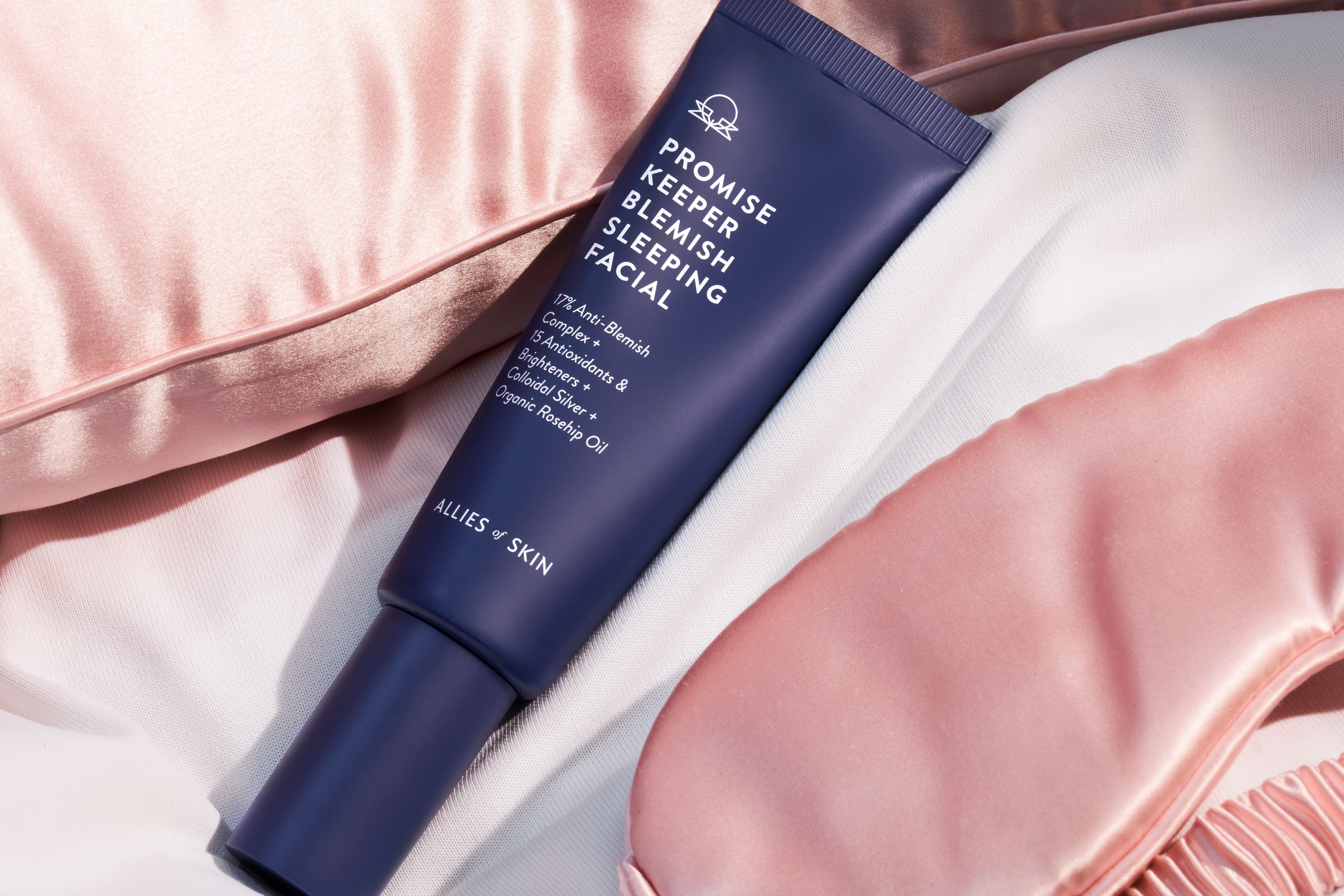 Whether we get them occasionally or have acne-prone skin, blemishes can be difficult to deal with. From finding the right skincare to treat stubborn blemishes to the impact they can have on our self-esteem, everyone understands the struggle of dealing with acne to some extent.
Acne
is most commonly caused by an overproduction of sebum (oil) in the skin, mixing with hair follicles, which leads to breakouts. We all have a bacteria called p.acnes, where high levels of sebum created an environment that makes the skin prone to breaking out. That being said, acne can also be caused by internal factors like diets, hormones, stress and it can be more or less severe and painful.
What is Acne-Prone Skin?
Having acne-prone skin simply means that someone is more likely to get blemishes. Acne is most commonly caused by an overproduction of sebum (oil) in the skin, mixing with hair follicles, which leads to breakouts. That's why a lot of people who have acne-prone skin also have oily skin, even though it doesn't limit it to this skin type. There's no one answer fits all when it comes to the causes of being more prone to acne but we took a deeper dive into what could be causing it.
What are some of the causes of acne?
1. Hormonal Acne
Hormonal acne can be due to hormone fluctuations during the menstrual cycle. It's not uncommon to see a few whiteheads appear when approaching your period. It can also be due to a hormone imbalance; in that case you would get cystic acne on the chin and around the mouth. These can be quite painful and are the most difficult to tackle with skincare. If this sounds familiar, speak to your GP who will help you find the best treatment for your acne.
2. Stress Can Cause Acne
If you've been feeling stressed and are starting to see some breakouts appear, you might have an imbalance with your cortisol levels. "Stress affects your oil chemistry – more sebum is secreted when you are stressed, which can plug up your oil glands," says Dr. Dennis Gross, NYC-based dermatologist and brand founder. With that in mind, switch to an oil-free moisturiser such as Dr. Dennis Gross Hyaluronic Marine Oil-Free Moisture Cushion, € 69,00, and look for spot treatments with sulphur, which will "control the oil that feeds the bacteria," adds Dr. Gross.
3. Certain Foods Can Cause Acne
What you put in your body can have a huge impact on your skin, so try and eat a balanced diet with nutrients that feed your body and your skin properly. We're not saying that you can't treat yourself but make sure you're getting your greens and nutrient-dense foods too. Foods that are highly processed can cause inflammation to the gut, which is then reflected on your skin. Dr. Gross, who recommends LED light-therapy: "it kills acne-causing bacteria and reduces inflammation to improve skin clarity. Results are often seen after just one treatment."
4. Sensitive skin can also be blemish-prone skin
While a lot of internal factors can cause acne, blemishes can also be caused by external factors, especially for those who have sensitive skin. It's worth taking a closer look at the active skincare ingredients you're using to make sure nothing is causing contact dermatitis, or making your skin more sensitive and damaging your skin barrier.
What is the best skincare to treat acne?
When it comes to using skincare for acne, opt for products with exfoliating ingredients that help to kill bacteria and reduce the appearance of breakouts. Look to ingredients like salicylic acid and azelaic acid that will help loosen blocked pores and gently exfoliate. Lately, people have been skin cycling to boost the skin's turnover, using exfoliants and retinol.
Depending on how severe your flare-ups are, you can bespoke your skincare routine using these actives to target your spots. From cleansers like the Oskia Violet Water Clearing Cleanser, € 41,00 to spot treatments like the Caudalie Vinopure Salicylic Spot Stop, € 11,00 . You can choose to treat your acne overall or choose a targeted treatment for those stubborn spots.
How long does it take to treat acne?
The key to achieving any skincare goal is to be patient and consistent. You can implement the right habits and use the best skincare, your blemishes will not vanish over night. It usually takes about two days to a week for one spot to go away, you just want to make sure you're using the right products without being too harsh.
You also want to avoid touching your skin too much, otherwise you might be leaving a strong scar. You never know when you might get a new blemish, but the important thing is to tackle it as soon as it appears.
Everyday tips for blemish-prone skin
1. Keep your makeup light
There is always a time for a full-glam, but if you are prone to breaking out, keep your makeup light and lean towards non-comedogenic products. We like to use the Rose Inc Tinted Serum, € 45,00 as a base because of its acne-friendly formulation. You can't go wrong with any Rose Inc products as they've all been formulated to suit all skin tones, especially those with blemish-prone skin. Kosas is another good makeup brand to explore as the products are non-comedogenic and contain ingredients you'd usually find in your skincare buys.
2. Keep things simple
Sometimes when we get spots and flare-ups, one of the first reactions is to do everything we can, and use as many products as possible to fight those blemishes. This can have the oppositive effect and damage your skin. We recommend sticking to a simple skincare routine and committing to it, this is the best way to see good results overtime, rather than a quick fix.
3. Know when to consult a doctor
Skincare and lifestyle changes can have an impact on your skin, but if your blemishes persist and you feel like you've "tried everything", it can be worth speaking to a professional and getting a personalised treatment to help you reach your skin goals.
Our final thoughts on acne
Whether it's caused by internal or external factors, acne is something that everybody deals with at one point or another. If you have blemish-prone skin, the key is to stay consistent with your skincare routine and be patient while your skin heals. Results won't happen overnight but your efforts will have an impact and your skin will slowly start to recover.
Read More
• The Best Face Oils for Well-Nourished Skin
• How to Do a Facial At Home • What is Double Cleansing?
• Best Skincare for Sensitive Skin • Best Winter Face Creams