IN FOCUS
Zinc Oxide For Skin: The Complete Guide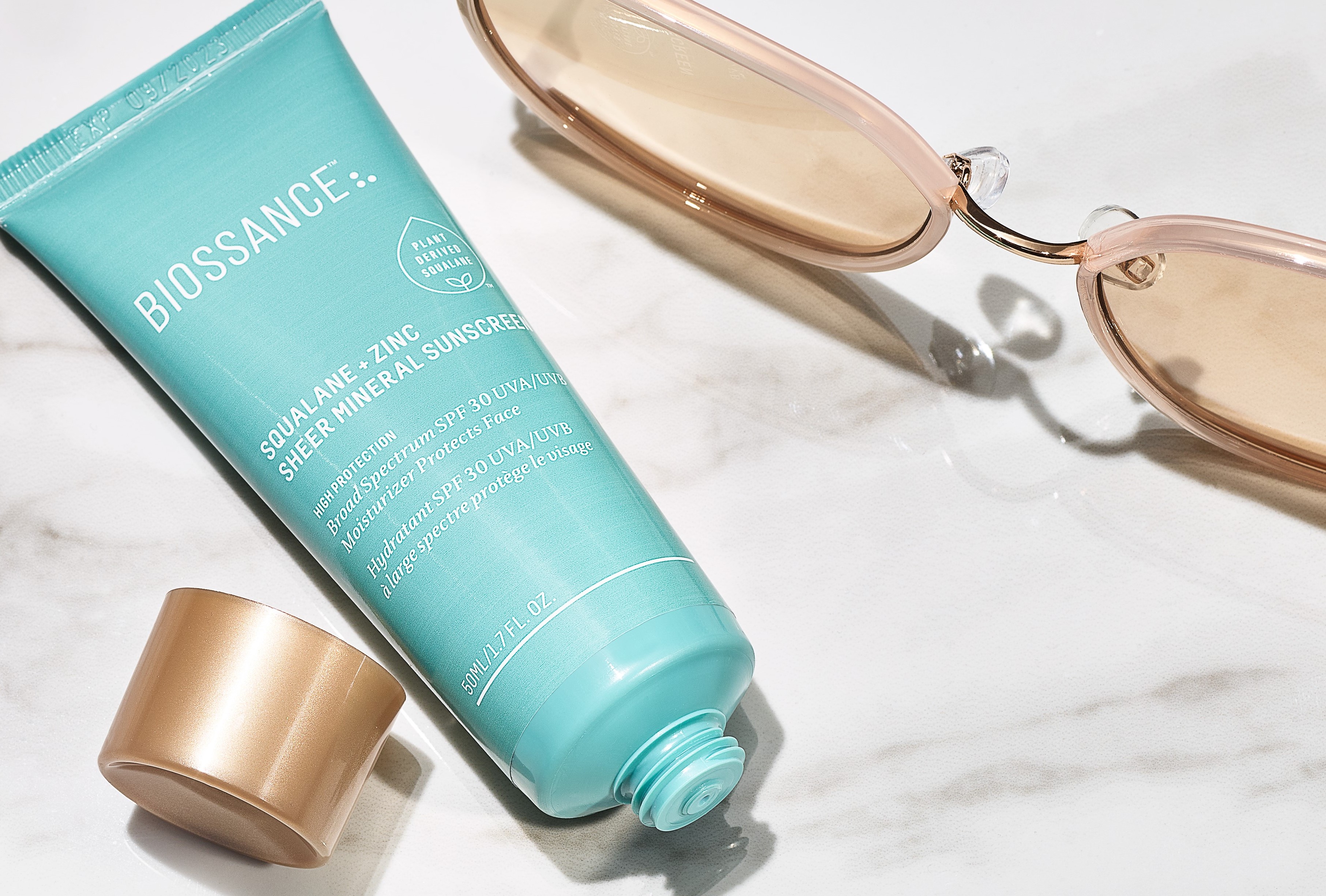 It can be hard to keep track of all these 'must use' skincare ingredients. From knowing why
azelaic acid benefits the skin
to
how to use witch hazel
, now we're shoving zinc oxide in the mix too.
So, what is zinc oxide? We know it sounds more like the sort of thing you'd expect to find in a chemistry lab than in your skincare cabinet, but in reality, it's a very hard-working skincare ingredient that serves some very important purposes. Primarily it is found in mineral sunscreens to protect skin from the damaging effects of UV rays - you will always be able to find zinc oxide in some of the
best sunscreens
for the face - and as we all know that we should be wearing SPF daily that makes it a major player in your routine.
However, over the years, zinc oxide has received a bit of a bad rap with a question mark put over its safety by people not qualified enough to do so. However, extensive scientific
research
has proven beyond any doubt that it causes absolutely no harm at all and is highly beneficial for the skin and the person wearing it . And it has lots of other skin uses too meaning that pretty much everyone can indulge in the zinc oxide benefits. "Zinc oxide is essentially a pretty fool-proof skincare ingredient. It is versatile and safe, and it works really well with other actives," says cosmetic doctor and skin expert
Dr. Ana Mansouri
.
What is zinc oxide?
"Zinc oxide is a mineral derived from the naturally occurring compound, zincite, when it's combined with oxygen," explains Dr Ana. "And it has been used as an ingredient in the cosmetics industry for years." As well as finding it in mineral sunscreens you can also find it in products that help heal the skin as well as keeping oil and shine at bay.
What are the benefits of zinc oxide to the skin?
We've outlined the four key skin benefits of zinc oxide.
1) Protects against UV damage:
Not only does zinc oxide protect the skin from the sun, but as a potent antioxidant it gets to work on fighting damage from other stressors such as pollution.
2) Anti-inflammatory:
"Zinc oxide is known for being able to reduce inflammation so it's particularly useful for skin types that suffer with inflammation, redness, acne or hyper pigmentation," says Dr Ana.
3) Great for spots:
"It is all-round anti-acne hero as it is non-comedogenic, which means it won't block pores, inhibits excessive oil production thereby giving a mattifying effect and soothes redness caused by inflammation from breakouts," says Dr Ana.
4) Reduces further pigmentation:
"Due to its sunscreen and anti-inflammatory properties, it is also useful as an anti-pigment ingredient to help prevent further hyperpigmentation in patients who are prone to this," says Dr Ana.
Are there any side effects to zinc oxide?
The short answer is, no! "There have been no reports of certain skin types that are unsuitable for using zinc oxide as it is known to be non-allergenic and non-comedogenic," says Dr Ana who goes on to advise that whenever you introduce a new product into your regime you should always do a patch test first, especially if your skin is particularly reactive.
Is mineral sunscreen better?
Should I use a chemical or physical SPF? has always been a debate in the beauty world over. The main difference between the two is that a mineral (also called physical) sunscreen sits on the top of the skin providing a protective barrier and reflects the UV rays away. They used to be slightly chalkier in consistency and leave a white cast on the skin but thankfully formulations have moved on and this is rarely an issue anymore.
A chemical sunscreen uses active ingredients to absorb the UV rays, turn them into heat and release it back through the skin. But is one better than the other? "There are marginal differences between the two types but what's important is finding a sunscreen that suit your individual needs and that you like using on a daily basis," says Dr Ana. "Mineral sunscreens are known to be very gentle, especially around the eyes and because a mineral sunscreen is anti-inflammatory and non-comedogenic, they lend themselves particularly nicely to acne and pigmentation prone skin."
How to use zinc oxide in your skincare routine
How you use zinc oxide really depends on the type of product you're using it in. If it is in an SPF that you want to apply it as the last step in your skincare routine and before any make-up and then reapplied throughout the day especially if you are on holiday and swimming.
"Soothing cleansers containing zinc for the anti-inflammatory or anti-acne effect can be used both mornings and evenings or if you're using a zinc oxide cream for its healing, anti-inflammatory, wound healing or barrier repairing effects, I suggest using it at night time as thesis the time that your skin undergoes most of its repair process," advises Dr Ana.
Our favourite mineral sunscreens
The perfect mattifying primer that also shields your skin. This formula protects from both UVA and UVB rays, while providing a completely matte finish.
Containing reef safe ingredients not only does this SPF protect the skin but it creates a matte finish to the skin making it the perfect make-up base.
This protects from UV rays as well as blue light and is made from completely recycled materials as well as being fully recyclable.
A gorgeously hydrating formula that sinks in immediately without leaving any residue and doesn't clog pores.
Final verdict on zinc oxide for skin
If you are prone to spots, have reactive or sensitive skin or simply looking for an SPF that you know is going to deliver high-level protection for your skin, the a product with zinc oxide is what you need. Because of its amazing ability to protect your skin from UV rays, this isn't the sort of ingredient you reach for now and again, it's a product you should be using on a daily basis.
READ MORE
• Find the Best Supergoop! Sunscreen for You
• Morning Skincare Essentials • What Is Sensitive Skin?
• How To Treat Hormonal Acne • How To Recycle With Handle