IN FOCUS
How Handle Recycles Your Beauty Empties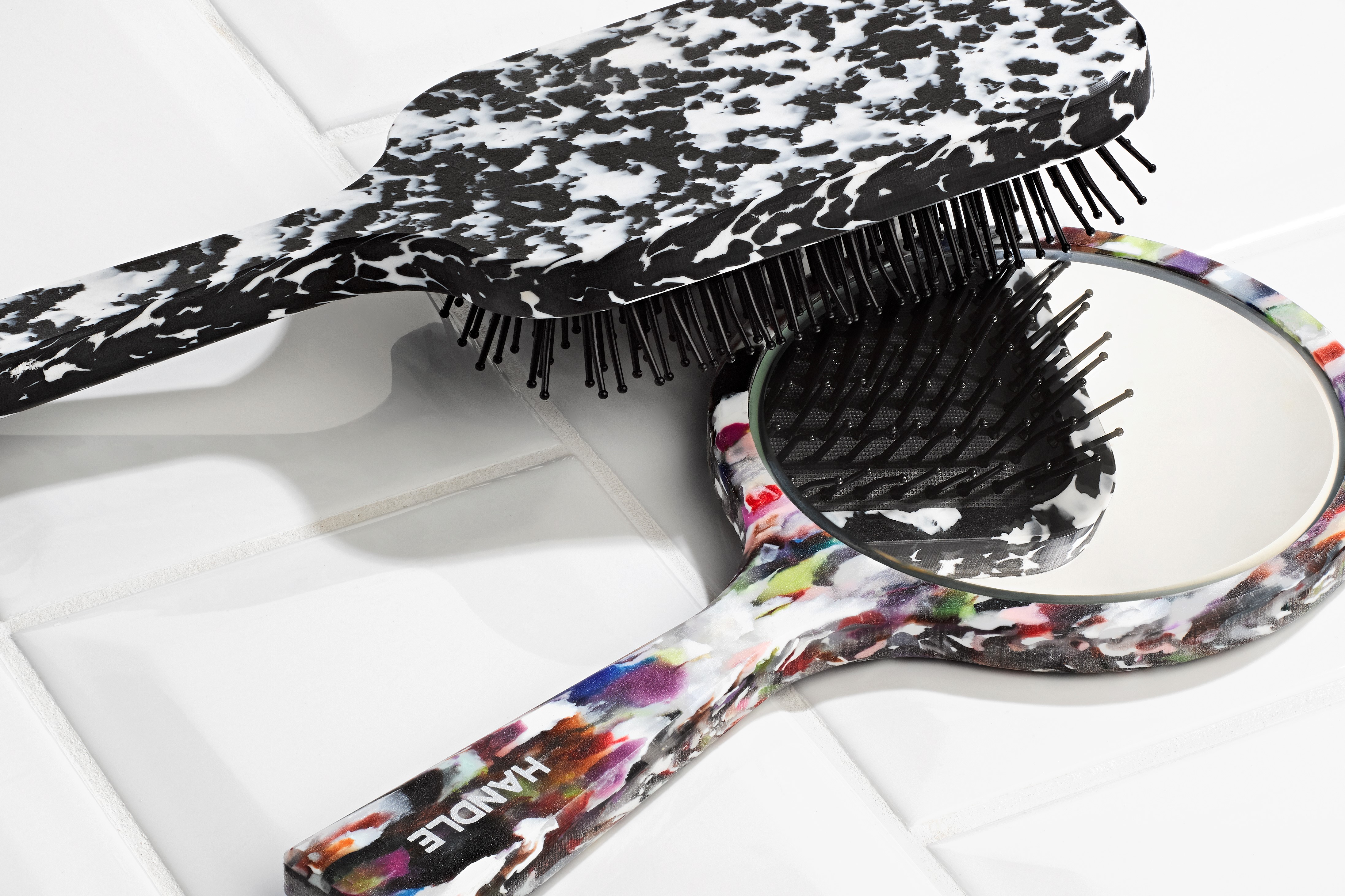 Plenty of our favourite beauty brands are moving towards recyclable packaging – some of them are even using repurposed plastic. It's up to us to ensure our beauty products end up in the recycling bin though and that can be a minefield. Can we recycle the lids? Should we peel off the labels? What do we do with glass bottles and pots? In the UK, we use over 500 million pieces of beauty packaging every year.
As part of our Better Space initiative, Space NK has teamed up Handle to make the process of recycling our beauty empties effortless. Together with you, we want to reduce the amount of beauty packaging going to landfill and recycle it instead. Read on to discover more…
What Is Handle?
Handle prides itself on being the world's first circular economy company. For those not au fait with circular economies, the aim is to create a sustainable cycle of recycle and reuse where possible. Handle intercepts your beauty empties and recycles the packaging to prevent it from ending up in landfills. The material is repurposed and re-used to make more beauty packaging or turned into one of Handle's sustainable hairbrushes or mirrors.
How Does Handle Recycle Beauty Products?
Once your bag arrives at Handle HQ, it is scanned, weighed and sorted through the company's waste streams. Most of the packaging is shredded and pressed into plastic sheeting, but some is recycled into aluminium ingots and plastic pellets. All of which is either sold to manufacturers to create more beauty packaging or used for Handle's accessories. When the company comes across items that are tricky to recycle, it works with beauty brands and manufacturers on producing more easily recyclable packaging.
What Do You Need To Do?
When we mentioned that this partnership makes recycling your empty beauty products effortless, we weren't lying. All you need to do is pick up a Handle collection bag at your local store and fill it up with your empties. Where possible, it is helpful if packaging is rinsed out and dried. Once your bag is full, head back to your local store and drop it into the Handle bin.
Which Products Can Be Recycled With Handle?
The good news is that Handle will accept almost all your beauty buys – we've rounded up our favourite 11 beauty products that be recycled with Handle. All types of plastic bottles, tubes, pots, lids and pumps, fragrance bottles and makeup compacts are accepted. As well as aluminium packaging and tubes, glass pots and bottles, toothbrushes, eyelash curlers, makeup brushes, hairbrushes, and sample sachets.
While Space NK might be your go-to beauty destination, we appreciate that there will be products in your makeup bags and bathroom cabinets that weren't purchased with us. Feel free to recycle all of your beauty empties via the Space NK and Handle partnership as this is about creating a Better Space.
Which Products Can't Be Recycled?
Currently you can't recycle your used electricals, face wipes, sheet masks and aerosols via Handle, so leave these out of your bag.