MOST WANTED
Our 7 Favourite Nécessaire Products You Need Right Now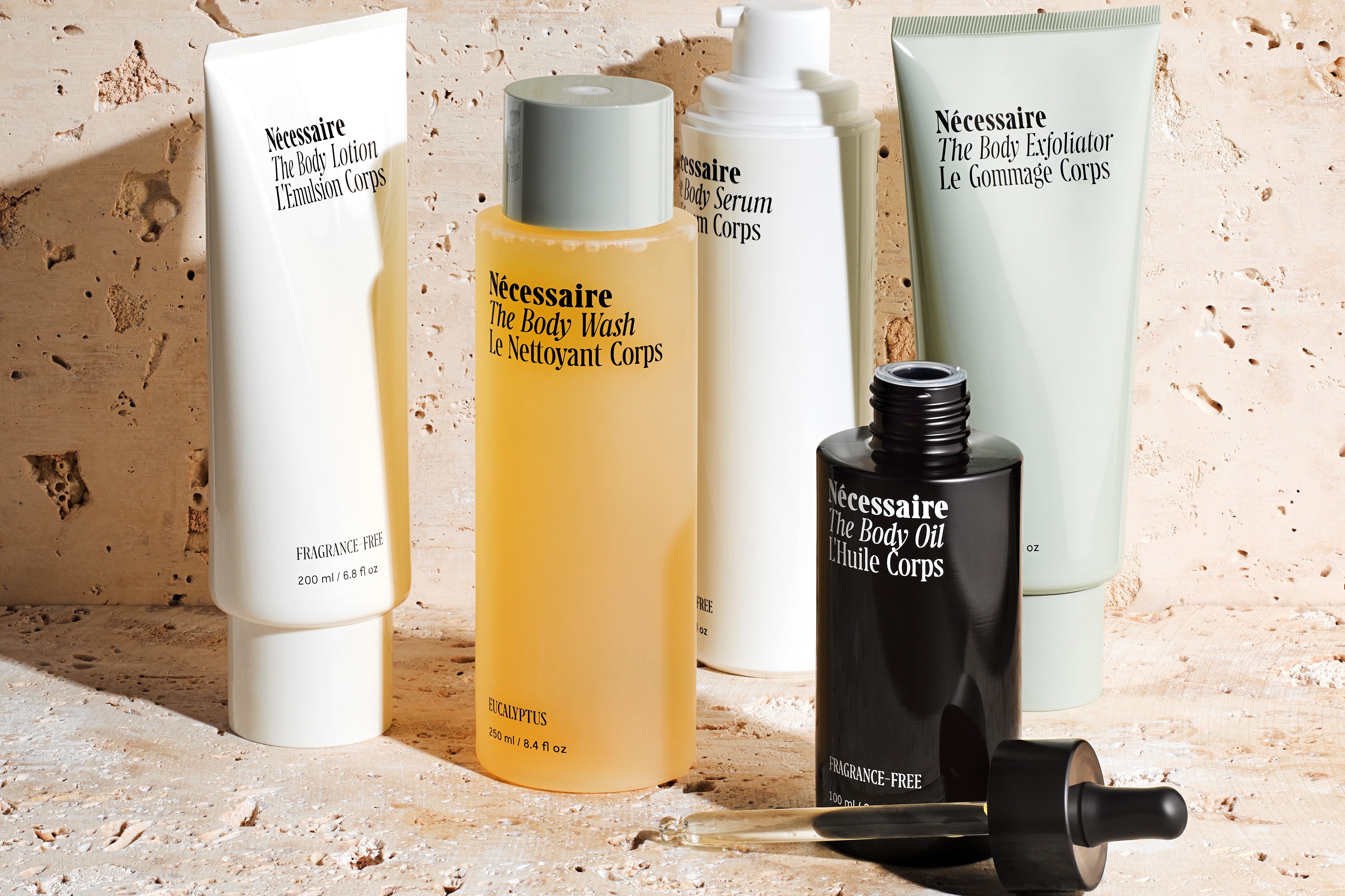 When it comes to creating the perfect body care line for everyone,
Nécessaire
has thought of everything. It's no surprise that the brand has been a hit on TikTok and Instagram. From the dreamy textures and luxurious scents to the sleek, gender-neutral packaging, the founders Randi Christiansen and Nick Axelrod have ticked every box there is when it comes to what you want from your body care routine.
Why We Love Nécessaire
From the Body Exfoliator to the Body Serum, the product line up is practical and contains only the necessary essentials we need regardless of our lifestyle choices – hence the name. Ingredients such as peptides,
hyaluronic acid
and niacinamide have been included in precise quantities to cater to all skin types and concerns, including eczema and acne. The luxurious textures and scents give you that sense of satisfaction both during and after you use them, while the muted packaging looks chic in just about every bathroom. If that wasn't enough, the brand is Climate Neutral Certified, having measured and off-set its carbon footprint – you can recycle your Nécessaire empties via
Handle
.
You might have already guessed it, but we wholeheartedly feel that this brand is most definitely worth the hype and once you've used a Nécessaire body wash, you'll never go back. Scroll down to explore our seven favourites...
Best Nécessaire Products To Buy In 2022
READ MORE
• What Is Sensitive Skin?
• Morning Skincare Essentials • Latest New Beauty Product Launches
• How To Treat Hormonal Acne • How To Recycle With Handle