MOST WANTED
We Put Charlotte Tilbury's New Lip Blur To The Test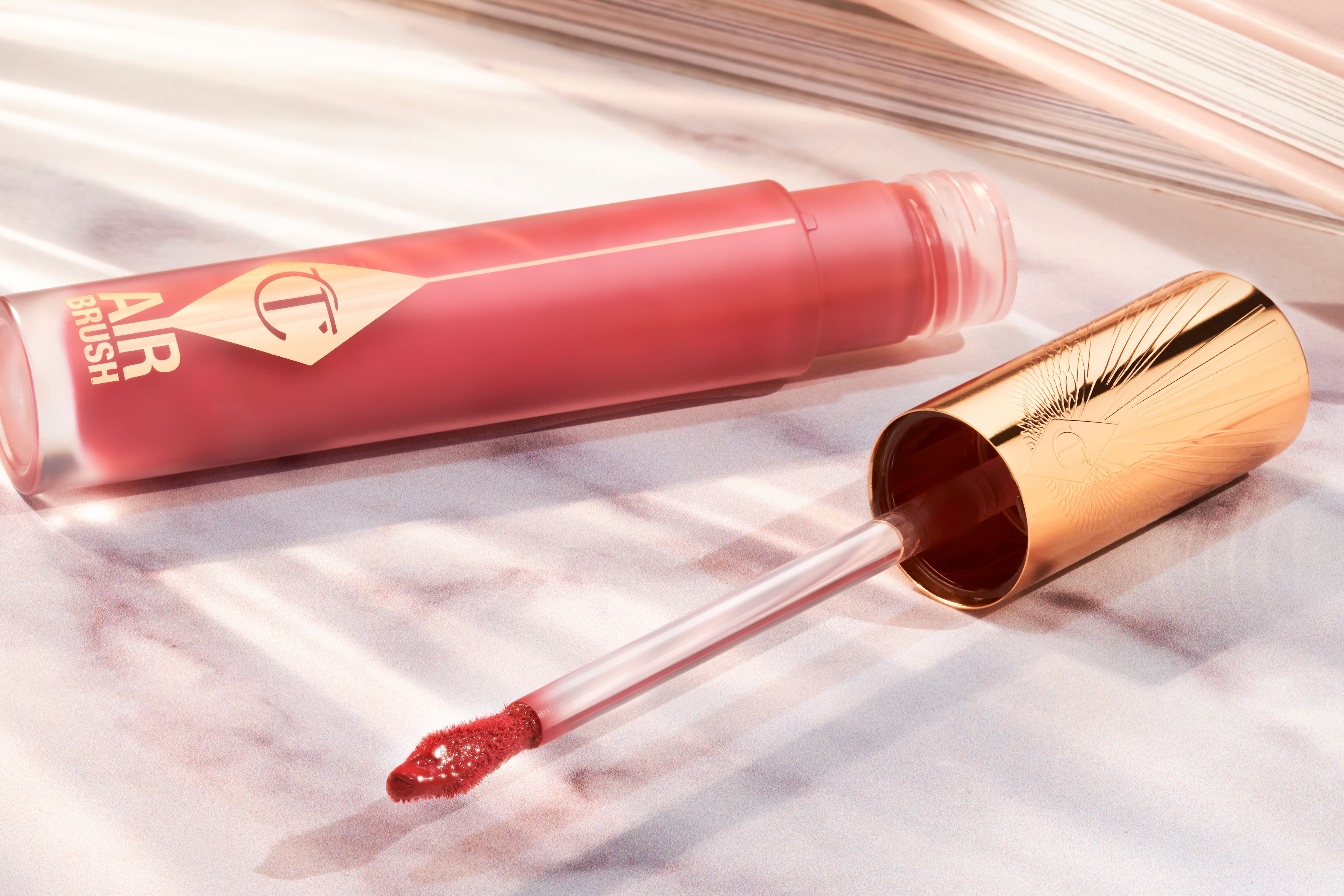 With the appreciation for all things Y2K, trend forecasters would have had you believe that we'd all be swapping our matte lipsticks in favour of high shine glosses for the summer of 2023. But it's hot and when you're enjoying the warmer weather, potentially a glass or two of rose and you're trying to minimise the amount of makeup you're wearing, a matte
lipstick
comes in very handy. Matte lipstick after all, tends to last longer.
That being said, matte lipsticks can be tricky to pull off as they're notoriously drying. And, if you haven't exfoliated your lips in advance, they often highlight any uneven texture and dryness. Looking for the best matte lipstick for summer 2023? A formula that provides long-lasting, highly pigmented colour which doesn't leave your lips feeling dry? Rumour has it
Charlotte Tilbury
has created the ultimate matte liquid lipstick with its new Airbrush Flawless Lip Blur.
We wanted to put Charlotte Tilbury's newest lip launch through its paces to see if it really does deliver on its promises. Could this be the GOAT matte lipstick? We asked Space NK's Digital Content Coordinator Yasmin Ali and our Brand Copywriter Vanessa Zaree to choose their favourite shade and road test it for a day. Here is our honest review of
Charlotte Tilbury Airbrush Flawless Lip Blur
with pictures.
Top Line On Charlotte Tilbury Airbrush Flawless Lip Blur
• A velvety soft, matte finish liquid lipstick
• Unique powder blur technology that smoothes lips and provides a soft focus finish
• Infused with hyaluronic acid to keep lips hydrated for up to 24 hours
• Eight gorgeous shades spanning soft nudes to punchy reds
• Long-lasting pigment that promises to stay in place for up to 12 hours
Yasmin's Verdict On Charlotte Tilbury Lip Blur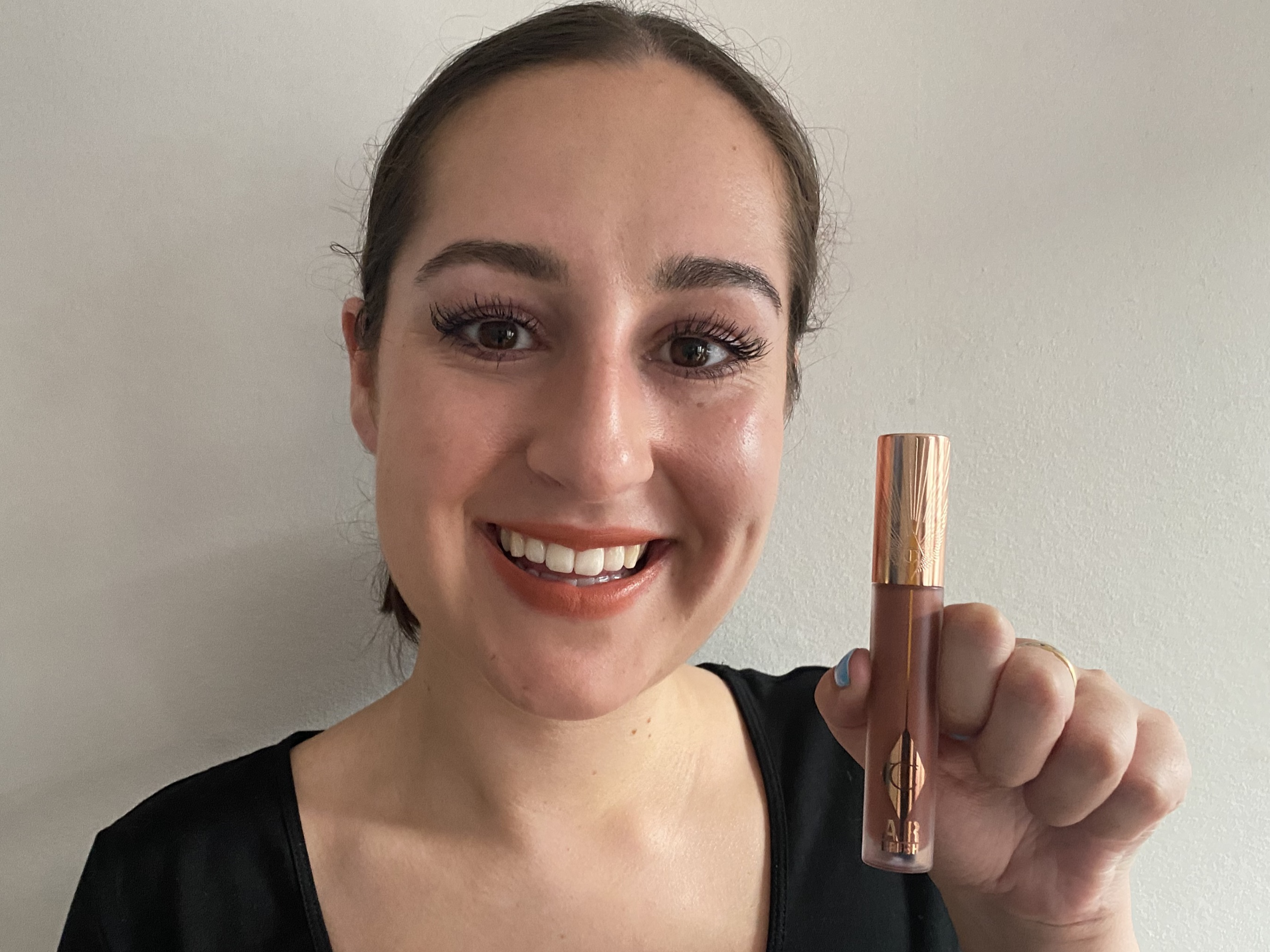 I tend to shy away from matte formulas and normally opt for glossy finishes instead as I feel like they're more forgiving on my lips. Having heard a lot about Charlotte Tilbury Airbrush Flawless Lip Blur, € 32,00 and its flattering effect, I really wanted to this formula out. Nude shades are my default, but I'm if I'm dialling up my look for an occasion, I'll experiment with a vibrant red or orange. Charlotte Tilbury Lip Blur comes in some really great shades. I chose Honey Blur which I'd say is somewhere in between a nude and something bolder. It popped against my tan.
Charlotte Tilbury's Lip Blur felt very lightweight immediately and it was really easy to apply without being messy (I don't do lip liner so I need easy application). Between the formula and the padded brush, using the Lip Blur is a seriously slick operation. After a couple of hours, it still felt really comfortable. I always get nervous that matte formulas will make my lips feel dry, but this didn't. In fact, as lunchtime arrived, dry my lips felt really lovely and soft.
Throughout the day I made sure to look at my cup after drinking and couldn't see any transfer. After eating and drinking I could still very much see the colour on my lips without it going patchy or faded. While I didn't reapply the Charlotte Tilbury Lip Blur once during the day and could faintly still see the colour, if I was going out after work, I would definitely need to top it up. Impressively though my lips still felt soft and hydrated.
Vanessa's Verdict On Charlotte Tilbury Lip Blur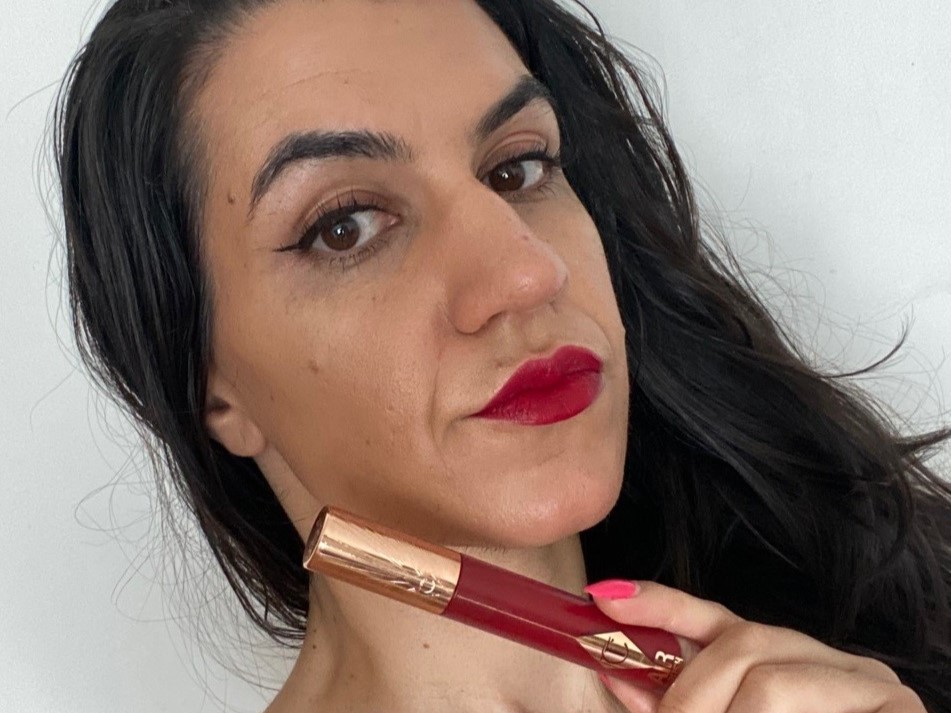 I am a lipstick fiend and I have several of Charlotte Tilbury's iconic shades in my makeup bag already, including Walk Of No Shame, Bond Girl and Pillow Talk in Medium. Liquid lipsticks are my staple lip product as I love a pigmented, defined lip and have tried many formulas throughout the years. I was incredibly excited to road test the Lip Blur.
As a red lipstick fan, the shade Ruby Blur looked like a perfectly classic red. I was also intrigued to see how well this red lipstick would sit on my lips – from past experiences, red liquid lipsticks are a tricky formula to nail. And this is probably just down to my lips and age, but a lot of the time red liquid lipsticks bleed out on my lips. I also tried out the more neutral shade Walk Of No Shame (which is one of my favourite Charlotte Tilbury bullet lipsticks). I've included a swatch of the two shades below, Walk Of No Shame Blur is the top one and Ruby Blur is underneath.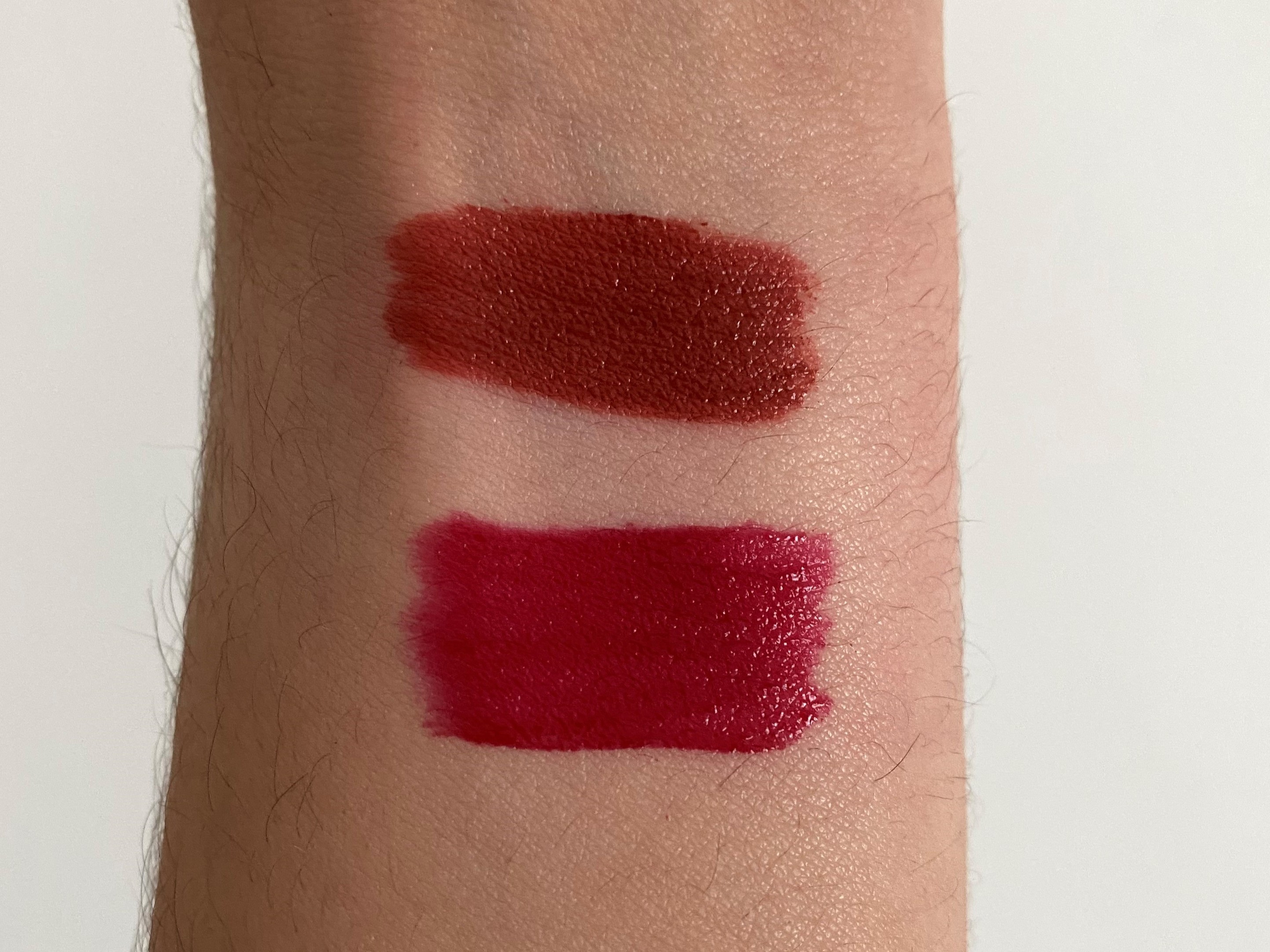 Firstly, like Yasmin, I found Lip Blur very easy to apply – I think the diamond-shape applicator is genius, as it allows for a very precise and defined look. Secondly, I found the formula very weightless. After a few hours of wear, I didn't notice any dryness. As I have naturally dry lips, wearing lip balm is a must for me and I can confirm this didn't interfere with the colour pay-off or overall effect.
I really happy to report that the colour pay-off is intense and pigment is super long-lasting, especially in the case of Ruby Blur. As an avid snacker and water drinker I was pleased to note that Lip Blur doesn't really come off with light bites and sips. After heavier meals, the outline was still there but I needed to top up the colour.
Across the course of the day, I only found myself reapplying it after big meals, and luckily my lips did not feel dried out at the end of the day. Also, Ruby Blur thankfully did not bleed out on my lips. Personally, I didn't feel it blurred out the lines on my lips – but I have no issues with my lip texture, so this wasn't something that bothered me. It's something to bear in mind if you are conscious about this and I would recommend turning to the Charlotte Tilbury Matte Revolution Lipstick, € 19,20 for a soft, pillowy effect.
Read More Honest Beauty Reviews
• Review of the Rare Soft Pinch Tinted Lip Oil
• Review of the NARS Soft Matte Advanced Perfecting Powder • Review of the Kosas Revealer Concealer
• Review of Charlotte Tilbury Pillow Talk Matte Beauty Wand • Review of the NARS Laguna Bronzer