MOST WANTED
3 Reasons To Add S'Able Labs Black Seed Toner To Your Routine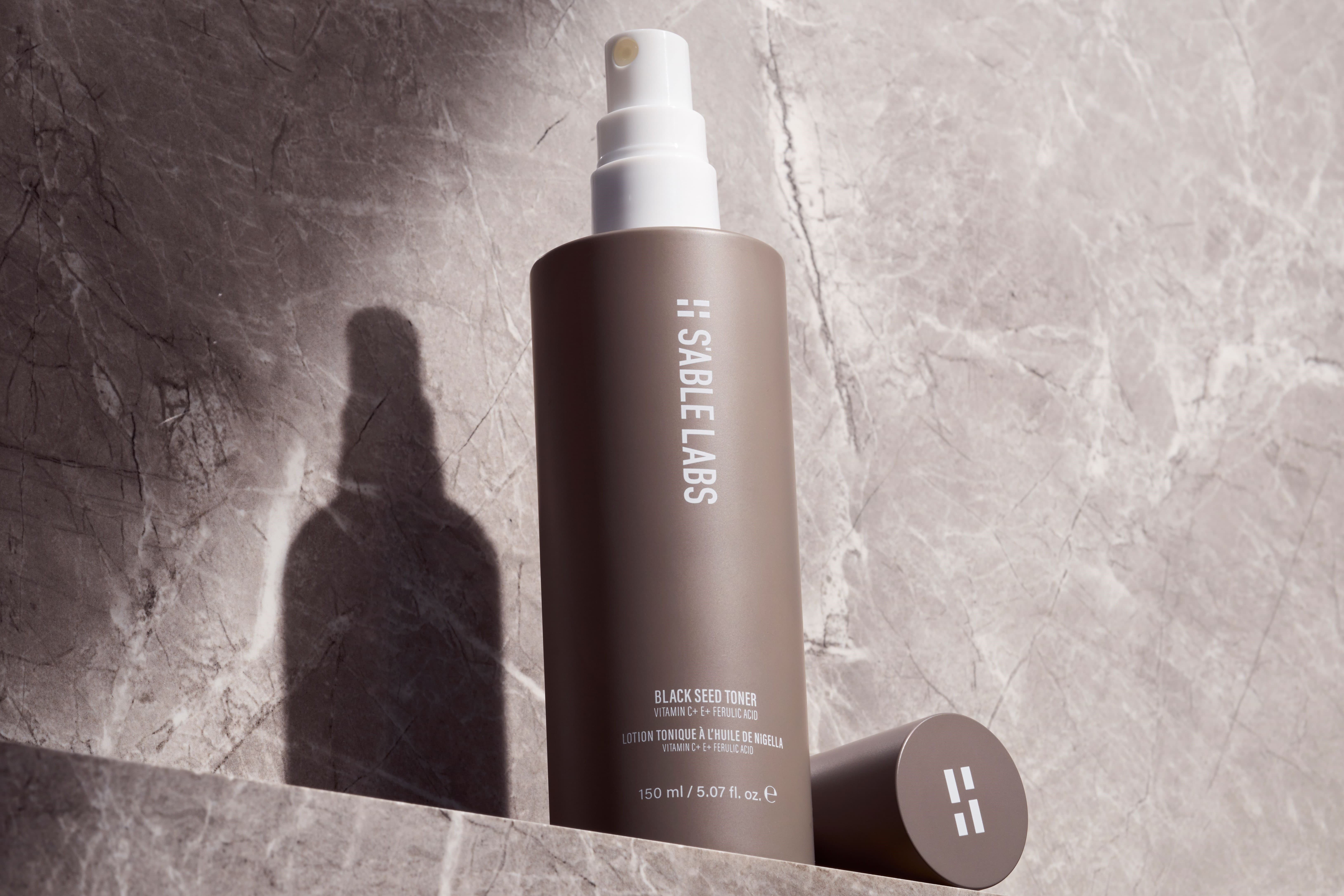 Does anyone use a toner anymore? That post-cleanse, pre-serum step feels redundant these days. Who has the time to 'tone' before they race out of the house at the crack of dawn or hit the hay at the end of a long day. This was our mindset until we sat down with Sabrina Elba, who waxed lyric about her Black Seed Toner which she created with husband Idris Elba.
The A-list couple's skincare brand, S'ABLE Labs has recently launched at Space NK and the Black Seed Toner is the streamlined, genderless line's crown jewel. Created with all skin types and tones in mind, this formula promises to go further than your average toner. So, we decided to find out more…
Everything You Need To Know About S'ABLE Labs Black Seed Toner
If the idea of using the same toner as Idris Elba isn't enough, then we have discovered three more reasons why you should try S'ABLE LABS Black Seed Toner, € 42,00 ASAP.
1. The Multiple Uses
While most toners act as a refining treatment and get rid of left over cleanser and excess oil, the S'ABLE Labs toner goes much further. "A lot of brands just focus on the pH balancing aspect of a toner and call it a day, but I wanted this to be an aftershave treatment for Idris so he can spray it on after he shaves," explains Sabrina. The Black Seed Toner helps to prevent pesky ingrown hairs, making it useful for anyone who looks to shaving or waxing for their hair removal.
"I also use it all day including over my makeup to refresh my look and give my skin a boost," reveals Sabrina.
2. The Ingredients
"Black seed oil, which is something my dad used to use a lot, is getting so much attention now as it's a really good antibacterial, anti-inflammatory and antioxidant ingredient," Sabrina tells us. "You also get the vitamin C–ferulic acid blend, which is my Holy Grail for the glow," says Sabrina, who had exceptionally radiant skin. "There's chamomile too, so it's nice and gentle, as well as citric acid," she adds.
3. The Application
Forget rummaging around for a reusable cotton wool pad, S'ABLE Labs Black Seed Toner is a spray. All you have to do is spritz across your face and neck area and pat onto your skin. "It's the finest mist and it's so satisfying to apply," adds Sabrina.
Want to know more about S'ABLE Labs? Read our interview with Sabrina Elba here.