MOST WANTED
Explore The Conscious Skincare Formulas From Stella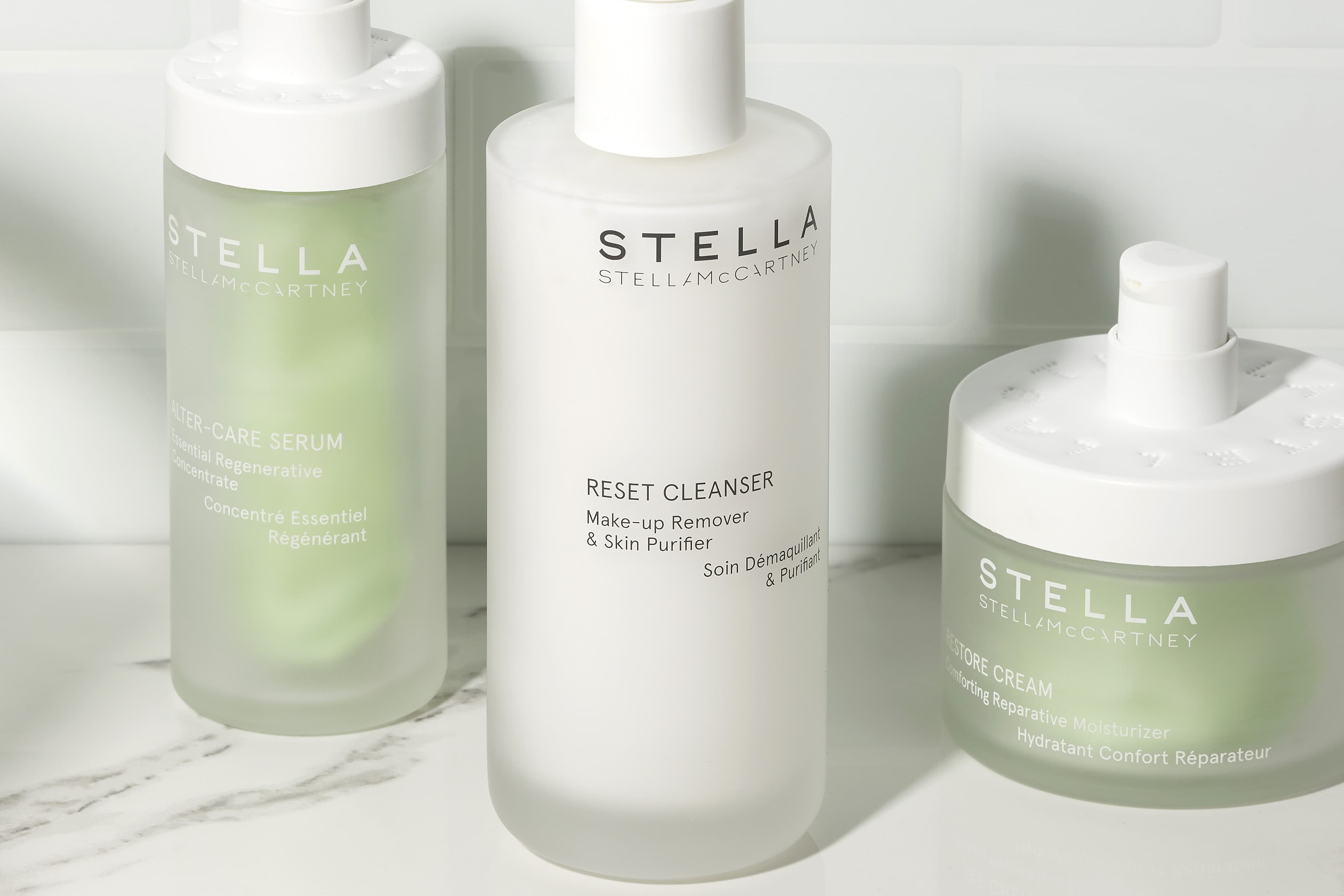 Chic. Uncomplicated. Conscious. That's how we'd describe Stella McCartney's eponymous fashion brand, and the designer's new skincare line,
Stella by Stella McCartney
is no different. The range comprises three products - a cleanser, serum, and cream. Why only three? "I think there is a need to simplify our routines – to pare it down to the
essentials
," says Stella. "Our skin is very good at looking after itself. It is an ecosystem, just like nature. That's why I have launched with just three products, she tells us." In short, Stella is cutting out the unnecessary excess, and for a very good reason. "People can over complicate and over consume skincare, and then when those products aren't used many are thrown away and end up as landfill."
Just as she refused to accept animal cruelty in the fashion world, Stella is taking a stand against waste in the beauty one. That's why her three products are fully
recyclable
and
refillable
, with formulas that are at least 99% natural-origin. And, of course, the brand is accredited by the Cruelty-Free International Leaping Bunny Programme and the Vegan Society. "The range cares for your skin and the planet- and in those terms, I think it sets a benchmark for what's possible in the beauty field," Stella summarises. Curious to know more about the products in this game-changing range? Read on as Stella breaks each one down.
The 3 Stand-out Skincare Launches From Stella McCartney
01
Stella by Stella McCartney
Alter-Care Serum, N/A
"Our alter-care serum has ingredients like organic rock samphire which offers a retinol-like action. It is rich in fatty acids and phytosterols and does wonders to smooth out fine lines and wrinkles. It also contains a biotechnological lingonberry extract, a potent ingredient packed with antioxidant-rich polyphenols. It is amazing at helping to restore even complexions and visible firmness. My other favourite ingredients are the natural-origin hyaluronic acid, a renowned hydrator (ours is made from wheat) that locks in moisture for smoother, plumper-looking skin. And finally the olive squalene, which is naturally derived and helps to reinforce the skin's protective barrier."
SHOP NOW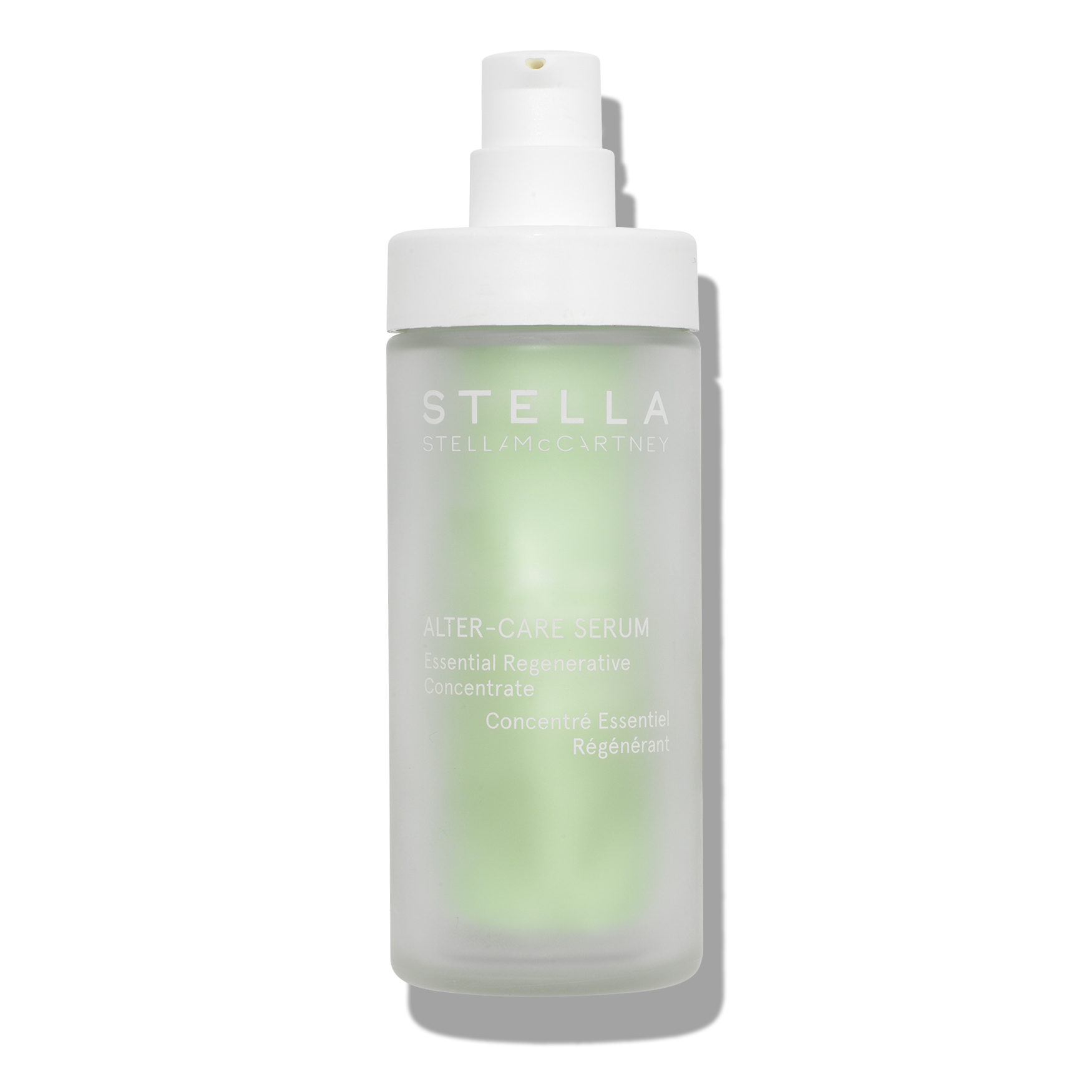 02
Stella by Stella McCartney
Restore Cream, N/A
"Our Restore cream does the job with ingredients that include wild organic birch sap – rich in minerals, sugars, and vitamin C - that helps to hydrate and restore visible firmness. It is also packed with cherry blossom extract that is bursting with polyphenols and glucosides, to not only even and smooth skin but also to reinforce its barrier​. You will also find our natural-origin hyaluronic acid in this formula."
SHOP NOW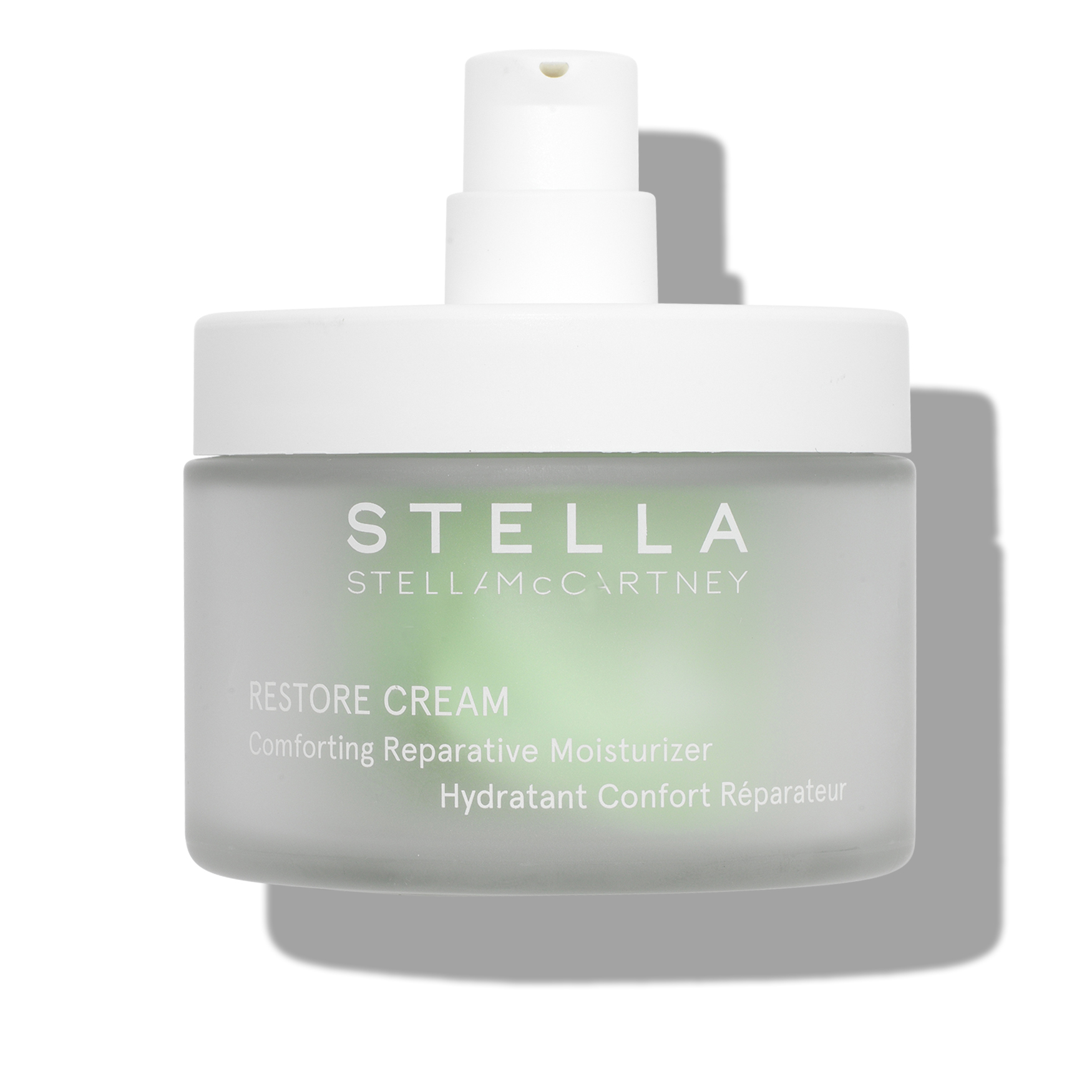 03
Stella by Stella McCartney
Reset Cleanser, N/A
"At the end of the day I think it's incredibly important to rebalance your skin, cleansing it of toxins and particles it may have been exposed to during the day. My 2-in-1 cleanser is my go-to for an evening routine. The gentle formula melts away makeup and impurities, including pollution particles, from the surface of the skin – while respecting its pH. Every time I use it, I feel refreshed, and my skin is left feeling soft, supple and hydrated. My cleanser also contains marine spring water - which is incredibly rich in minerals – particularly magnesium, potassium and sodium. This miracle water visibly improves skin hydration and radiance."
SHOP NOW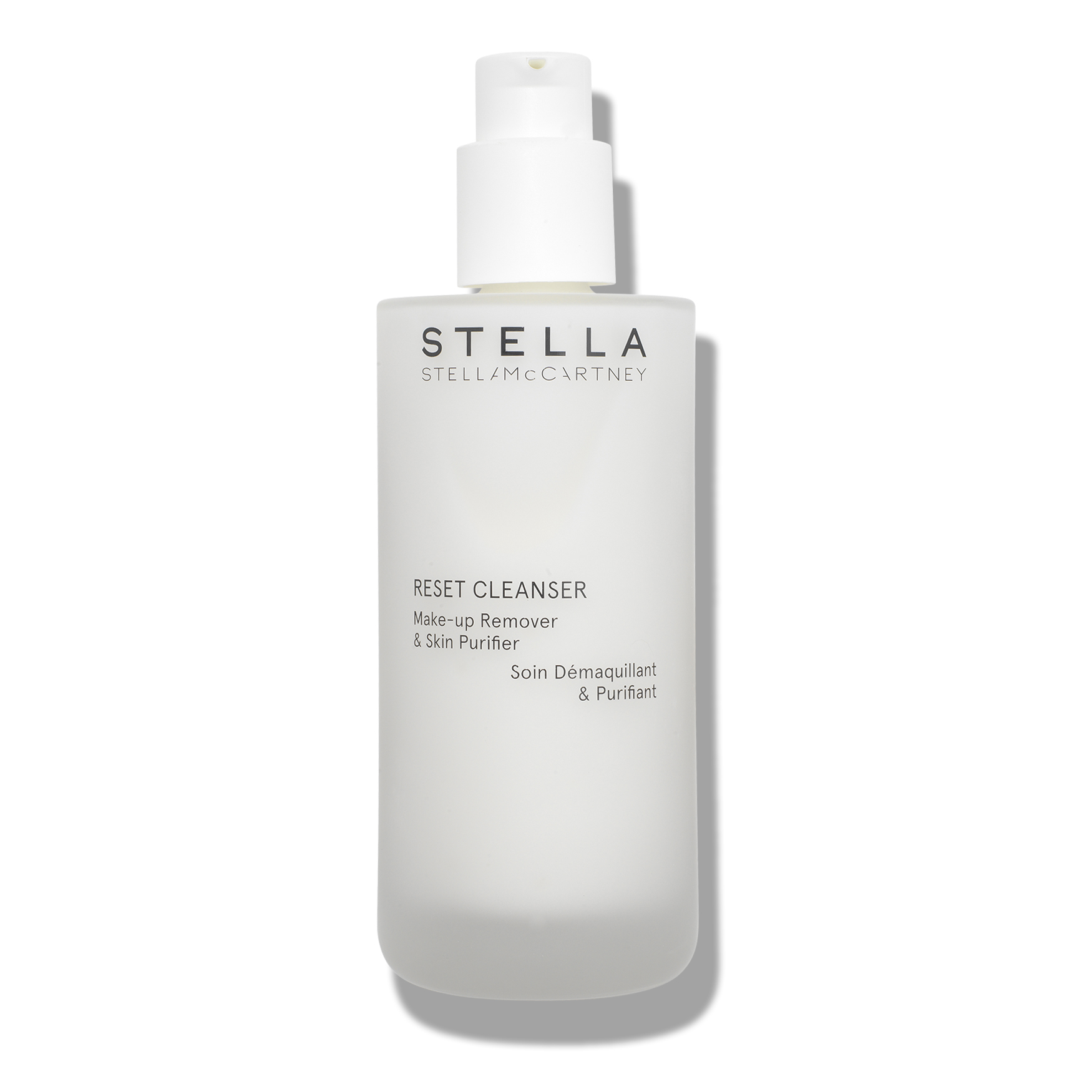 Read More
• Review of the Stella by Stella McCartney Skincare Line
• Stella McCartney on Cleaning Up Skincare • Vegan-Friendly Skincare
• The Benefits of Squalane • Benefits of Hyaluronic Acid