MOST WANTED
Why Tatcha The Rice Polish Deep Is Selling Out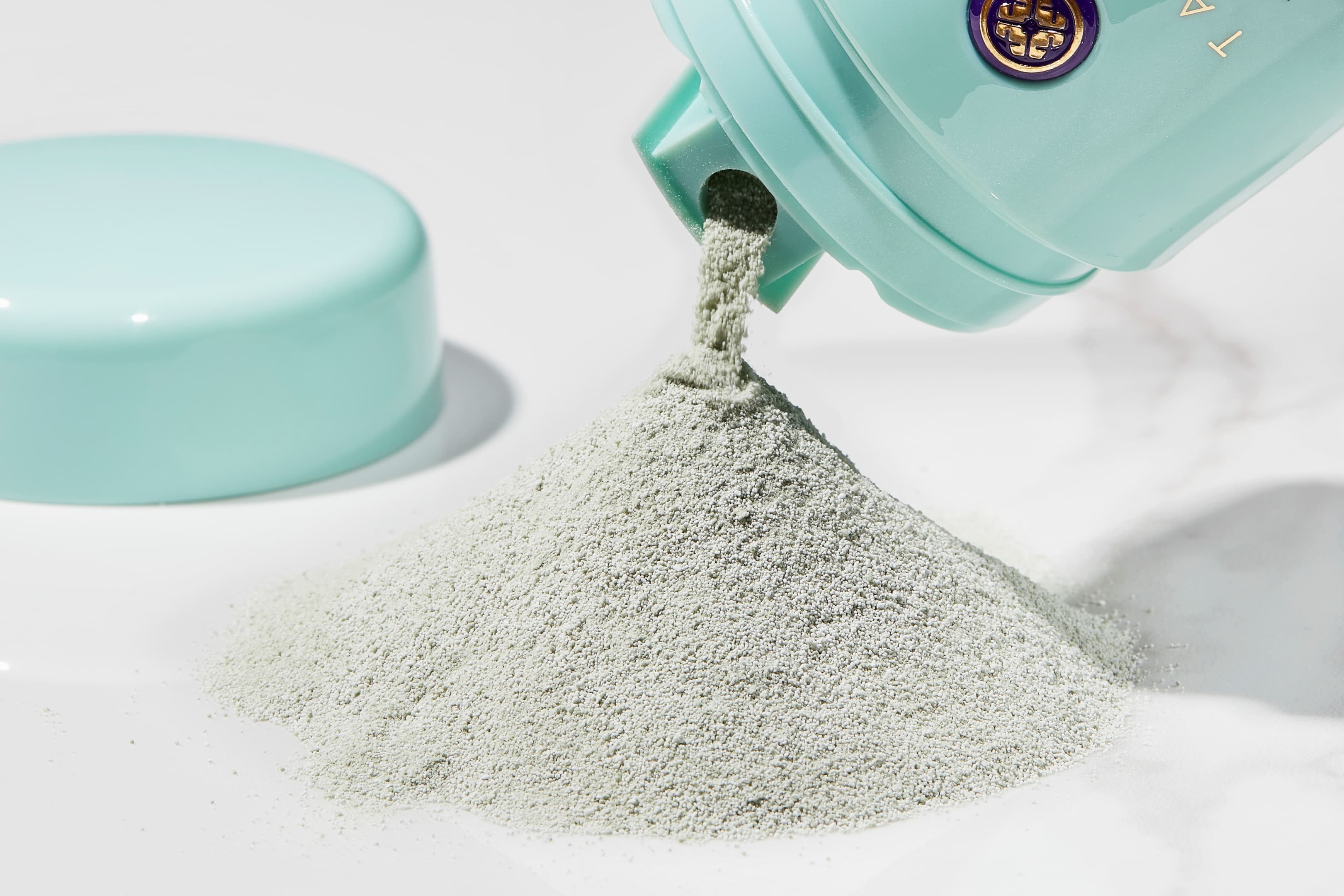 Exfoliating is a tricky business these days. A gritty scrub can physically slough away dry patches and leave you with baby soft skin but putting too much welly into it can damage your skin. Likewise, an exfoliating acid can brighten and boost your complexion in a matter of minutes, but it can also leave you red faced and itchy is you overdo it. Over exfoliating can also dry out your skin,
or
make it oilier as your natural oil production goes into overdrive to prevent dryness and dehydration. As I said, exfoliation is a tricky business. At least it was until I found
Tatcha The Rice Polish: Deep, £60
.
Tatcha
pairs the softest, most luxurious textures with the finest quality Japanese botanical ingredients. Of course, it's a brand that would create a clever exfoliator that got people talking. I've been trying Tatcha The Rice Polish for over a month now and I could happily talk about this product and its results all day long. Needless to say, this Tatcha review is
very
positive.
The Top Line On Tatcha The Rice Polish
This exfoliator is transformed from a sprinkle of powder to a slightly frothy milk with a drop or two of water and gentle massage. It's delicate but effective and it doesn't matter if you get addicted to the super smooth finish it leaves in its wake as you can use Tatcha The Rich Polish: Deep every day if you wish.
Everything You Need To Know About Tatcha The Rice Polish
If you're one of the many Space NK customers who has invested in at least one, if not several, Tatcha products, you'll know the brand has perfected its textures to ensure that each and every formula feels like more like a relaxing ritual rather than a chore. And, The Rice Polish is no exception. The rice powder is softer than you might imagine and doesn't have a grainy, gritty feel. As soon as you add water it froths up into a milk lather which is easily rinsed away with a flannel.
A little goes a long way. The brand recommends a teaspoon amount, but I use about half that for my face and neck area. So while it is on the pricier side at £60, this pot will last a long time. I'm not even halfway through and I use every evening to make sure I've removed every scrap of SPF and dirt from the day.
The Verdict On Tatcha The Rice Polish: Deep
As someone with dry to combination skin I wondered if Tatcha The Rice Polish: Deep, € 75,00 would be too much for my skin. It isn't. In fact, unless you have sensitive skin, I would recommend this formula. The brand also has The Rice Polish: Gentle, £60 and The Rice Polish: Classic, £60 too though.
If you were being super critical you might argue that it's a bit of a faff mixing the powder with water, but it takes seconds and the results really do make it worthwhile. My skin feels smooth and soft without even the slightest hint of tightness or dryness – if anything it feels plumper and more hydrated. It's a luxury skincare product that's most definitely every penny.
More On Tatcha
If you haven't dabbled in any Tatcha formulas, you should read our roundup of the best Tatcha products. For those who have seen the lilac cream swatches of the Tatcha Dewy Skin Cream across their Instagram, we've reviewed the cult cream, here.
Read More Reviews
• Tatcha Dewy Skin Cream Review
• Nécessaire Deodorant Review • Review of Space NK's Flourish Hand Cream
• Review of JVN Complete Air Dry Cream • Nars Light Reflecting Foundation Review