Dale and Joshua On Their Shared Grooming Routine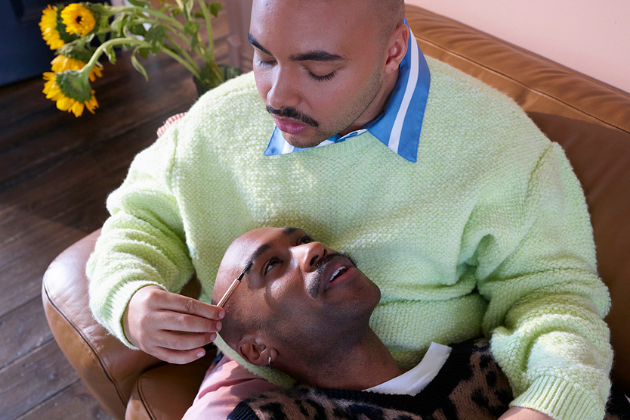 Whether you live with housemates, a partner or your family, there's likely to be at least one beauty product that you all share (or they use without you knowing). We caught up with Dale and Joshua, who both star in the Your Beauty Space campaign, to see how they tackle their grooming routine.
Our Morning Routine
Joshua: Our facial routines are pretty much the same, so we tend to share the same products. Although mine is probably a but quicker as Dale is definitely the maximalist between us. I use an exfoliator, moisturiser and serum and I'm ready to go. Obviously, I don't have to worry about my hair, I just shave it every couple of days.

Dale: My routine is very similar and we both love formulas from Aesop and The Ordinary. However, I have a lot more hair products and spend about 20 minutes blow-drying, applying wax, misting with a shine-boosting hairspray and making sure my fringe is straight.
A Pampering Night In
Joshua: If we're having a chilled night in, there's usually a face mask involved – we love Aesop Primrose Facial Cleansing Masque.

Dale: Yes, that one or a sheet mask. We'll also trim our moustaches and sometimes we'll give each other a fresh manicure.
The Products We Can't Live Without
Joshua: Dale never leaves the house without his hairspray, shine wax and lip balm, while I can't go anywhere without Aesop hand cream and aftershave.

Dale: It goes without saying that we both love Charlotte Tilbury Brow Cheat. We both get rid of any stray eyebrow hairs and apply the brow pencil to thinning areas. Charlotte Tilbury's one is really easy to work with and has a fine tip so you can apply it accurately. Plus, there's a good shade range and it lasts well.