SPACE SESSIONS
Inside The Ordinary CEO Nicola Kilner's Bathroom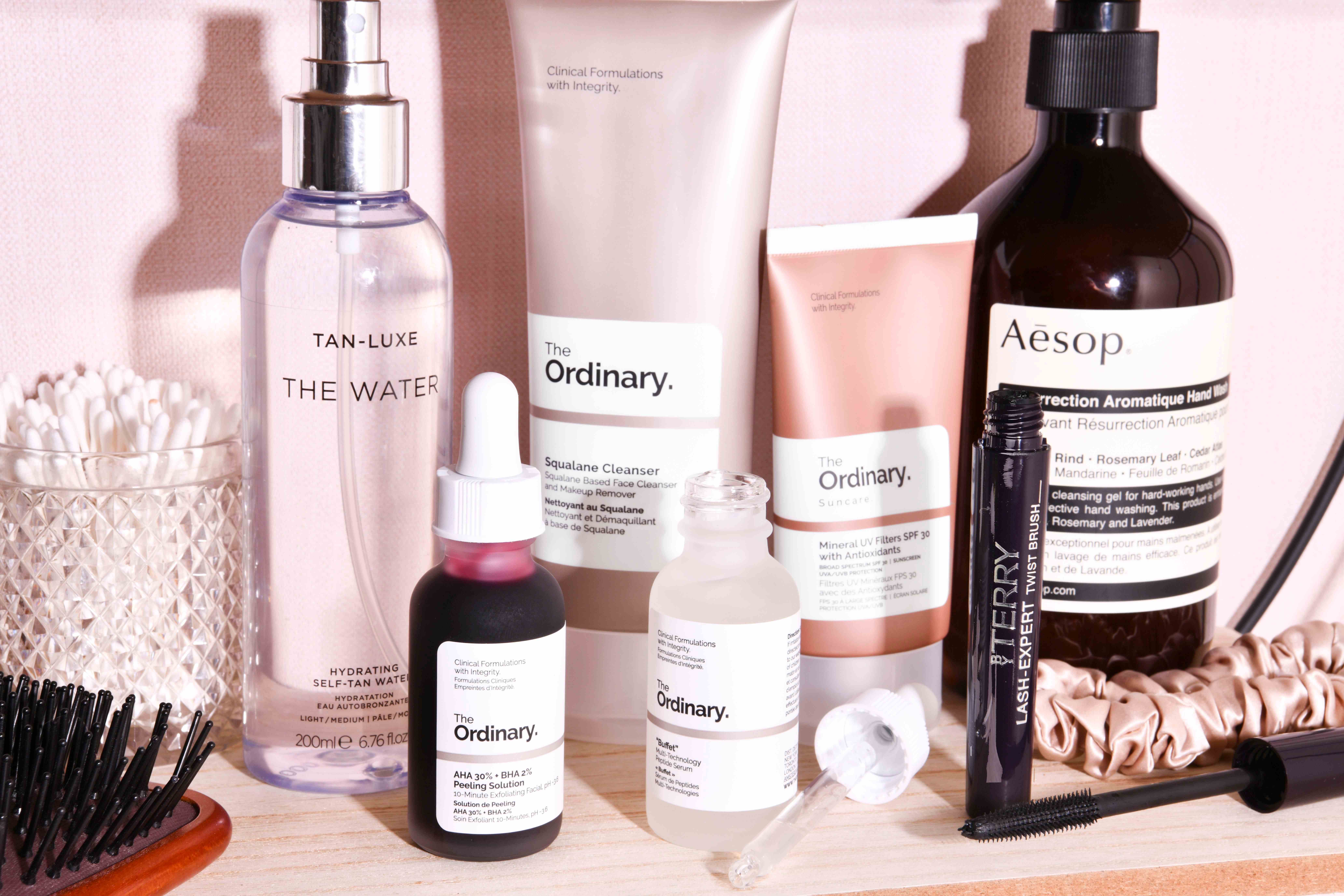 As the co-founder and CEO of one of the world's biggest beauty brands, DECIEM, it would be safe to say that Nicola Kilner has her finger on the pulse when it comes to the latest skincare finds.
The Ordinary
, which sits under DECIEM's umbrella, is renowned for its budget-friendly, ingredient-based serums, including the £7.90
hyaluronic acid serum
.
For a lot of us, the brand has revolutionised our approach and allowed us to build our own skincare routines. So, which serums from The Ordinary does Nicola use regularly, what are her tips for shopping The Ordinary, and how does she know which ingredients will become sell-out successes? Over to Nicola…
On My Bathroom Shelf
My skin is combination and prone to hormonal acne. I start my morning routine with The Ordinary Squalane Cleanser, € 9,60, as it cleans as well as hydrates. These days I have two little ones to get ready, so I actually have my "quick" routine down to three minutes! My serum of choice is usually The Ordinary "Buffet" + Copper Peptides 1%, € 33,10, then I lock my serum in with an SPF.
A few times a month, I use The Ordinary AHA 30% + BHA 2% Peeling Solution, € 10,20 for a 10-minute exfoliating facial at-home. It leaves my skin super soft!
The Best Ordinary Product For Acne
As I mentioned, my skin is prone to hormonal acne, so I have a couple of formula in my bathroom arsenal. I use as a spot treatment and incorporate from time-to-time to reduce the appearance of skin blemishes and to ease decongestion.
My Desert Island Beauty Buy
It has to be Copper Peptides, as it's the best ingredient for long-term skin health. It makes your skin behave younger on its own, so sometimes the effect is hard to pinpoint since all it's doing is making your skin behave younger. It takes care of things like anti-ageing, elasticity, brightness, and so on.
How To Shop The Ordinary
We know it can be overwhelming but understanding what your skin needs and knowing your skin type is integral to building your regimen. We encourage research before committing to a routine, there are so many great resources out there, from videos to blogs and online forum discussions.
If you're brand new to skincare, we have great entry sets, in particular, The Ordinary The Daily Set, € 20,50, which acts as bookends to a core routine. You have your staples grouped together, and then you can switch in serums based on your concerns and priorities.
Creating The Next Sell-Out Formula
The process starts with us identifying a clear gap in our offering or with the lab team discovering a new ingredient/approach. Our Design and Learning & Development teams are involved in development from the very beginning of the journey. This holistic approach enables us to deliver products quickly from ideation to execution. We are truly blessed with our engaged and knowledgeable audience who are continually inspiring us and presenting us with new ideas for formulations.
Read More
• The Ordinary Multi Peptide Lash and Brow Serum Review
• The Best Products from The Ordinary • The Ordinary Skincare Routine