Look Within: The Latest Skincare Trend
The path to firmer, plumper, healthier looking skin lies a lot closer to home than you think, reveals Lisa Niven-Phillips. The secret lies in boosting the beauty building blocks you were born with...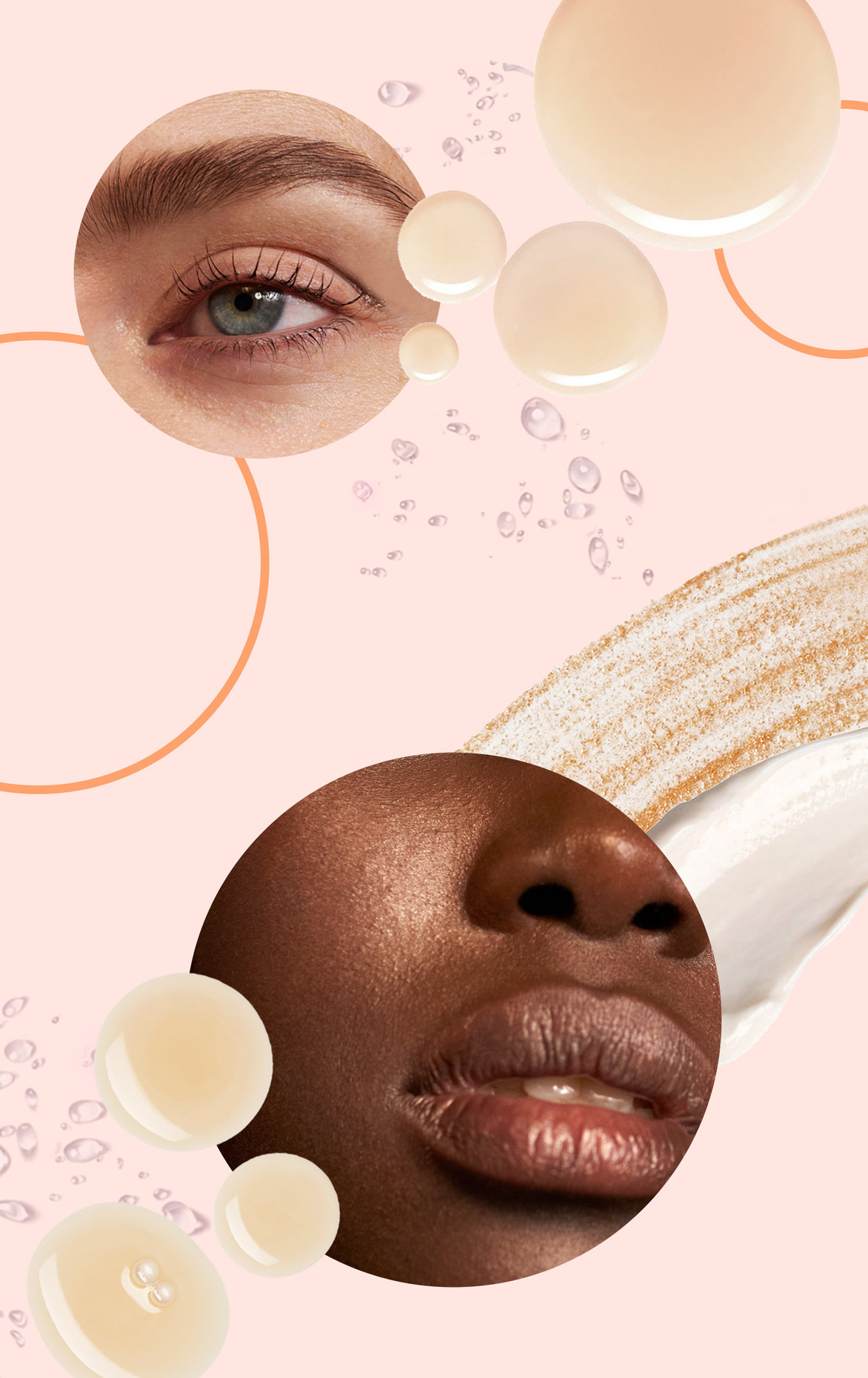 We've all encountered them. We may even have bought them. The youth-preserving cream powered by a rare flower that only grows halfway up a volcano, or the blemish-busting oil boasting miracle minerals you'd need to abseil down a glacier to source. The beauty industry is renowned for its pursuit of the next best thing, and the increasingly outlandish ingredients that promise to end that search. But what if the most powerful skin-boosting substances of all were literally under our noses, produced naturally within our own skin?
Most of us already know the key components of great skin: collagen for strength, elastin for suppleness, ceramides for barrier protection, and hyaluronic acid for hydration. So it makes sense that when levels of these key substances start to diminish, action needs to be taken. That's why there's a growing movement towards turbo-charging these naturally occurring substances with biologically familiar ingredients, rather than bombarding them with new ones. Essentially, you're boosting their production in a way that your cells recognise.
"As we age, our bodies no longer produce substances like hyaluronic acid, collagen or elastin at the same rate, which is why we experience signs of ageing."

"Supporting our body's own natural processes is the most effective way to treat our skin," says Manhattan-based dermatologist Dr Dendy Engelman. "As we age, our bodies no longer produce substances like hyaluronic acid, collagen or elastin at the same rate, which is why we experience signs of ageing. You need a strong regimen to fully support production."
TOP UP YOUR LEVELS
A simple way to boost levels of certain substances in the skin is to, well, apply more of them. Engelman points to niacinamide and ceramides as great ingredients to slather on topically. Renowned for its ability to attract and retain more than 1,000 times its weight in water, hyaluronic acid is a no-brainer for those in pursuit of a plumped-up complexion. "Applied topically, hyaluronic acid provides a moisturising effect, making skin smoother, and plumping up and hydrating fine lines to make them less noticeable," explains Shiseido's head of training, Julia Stewart. Shiseido was actually the first brand to industrially produce hyaluronic acid outside the body in the '80s, and we're still reaping the benefits today. The Benefiance Overnight Wrinkle Resisting Cream (coming soon) takes a two-pronged approach, giving skin an instant surge of hyaluronic acid as well as incorporating the brand's Kombu Bounce Complex – a combination of algaes designed to boost the skin's own production of the hard-working hydrator.
​
UNLOCK SKIN'S POTENTIAL
Unfortunately, topping up your collagen and elastin levels is a little less straightforward. "Collagen and elastin are the support structures of the skin, but as important as these substances are, they're relatively useless in skincare products. That's because topically applied collagen and elastin aren't able to fuse with the natural collagen and elastin in our skin, nor can they stimulate production," explains Paula Begoun, founder of Paula's Choice. Since collagen molecules are too large to penetrate the epidermis, it's better to boost their production using other naturally occurring ingredients which can, thus unlocking the skin's potential to synthesise more. Begoun recommends ingredients such as ceramides to help rebuild collagen, and omega fatty acids to heal and soothe. "In essence, by 'feeding' your skin with these skin-identical substances, you are putting back into skin what it can't make for itself anymore. By doing this you are restoring skin's youthful balance," she adds. Begoun also points to niacinamide and retinol, which are known to boost cell turnover and help skin to repair itself.
​
TIGHTEN UP YOUR ROUTINE
If you want your skin's natural hero ingredients to be performing to the best of their ability, then protecting them is key. "Over time, our cell membranes become weaker, which is only made worse by the effects of free-radical damage, stress and sun exposure," says Dr Howard Murad, dermatologist and founder of Murad. You guessed it, a daily SPF is crucial for protecting against UV damage, while vitamin C is a great way to keep cells stronger for longer. "It's not only a powerful antioxidant that deactivates unstable free radicals, it also reduces the appearance of hyperpigmentation and is involved in the collagen- and elastin-building process," he reveals. Think of these protective measures as your first line of defence – taking care of the enemy so that your skin cells can get on with what they do best. Diet plays a role too, so look out for foods like carrot and mango, which contain collagen-building beta-carotene, or add a supplement to your routine. is designed to boost production of collagen and elastin from the inside, whilst the focuses on overall skin health.
INGREDIENTS CHECKLIST
Peptides: Short chains of amino acids that build the proteins which make up your skin. "When applied topically, peptides send cellular signals, one of which is to create more collagen," explains Dr Engelman.
Ceramides: Waxy lipid molecules which help to restore the skin's barrier by holding cells together. Applied topically, they make skin feel smoother, plumper and stronger, as well as improving barrier function.
Hyaluronic Acid: This hydration hero is found naturally in the skin, connective tissue, eyes, and joints. "A long, elastic molecule that is naturally abundant in young skin, it binds with water to form a slippery gel that provides cushioning and lubrication," says Murad. Use daily for a plumped complexion.
Retinol: "An extremely effective cell-communicating ingredient that has the ability to connect to almost any skin-cell receptor site and tell it to behave like a healthy, younger skin cell," reveals Dr Engelman. Adding it to your regimen is the most efficient way to boost collagen production.