MOST WANTED
Find The Best Hyaluronic Acid Serum For Your Skin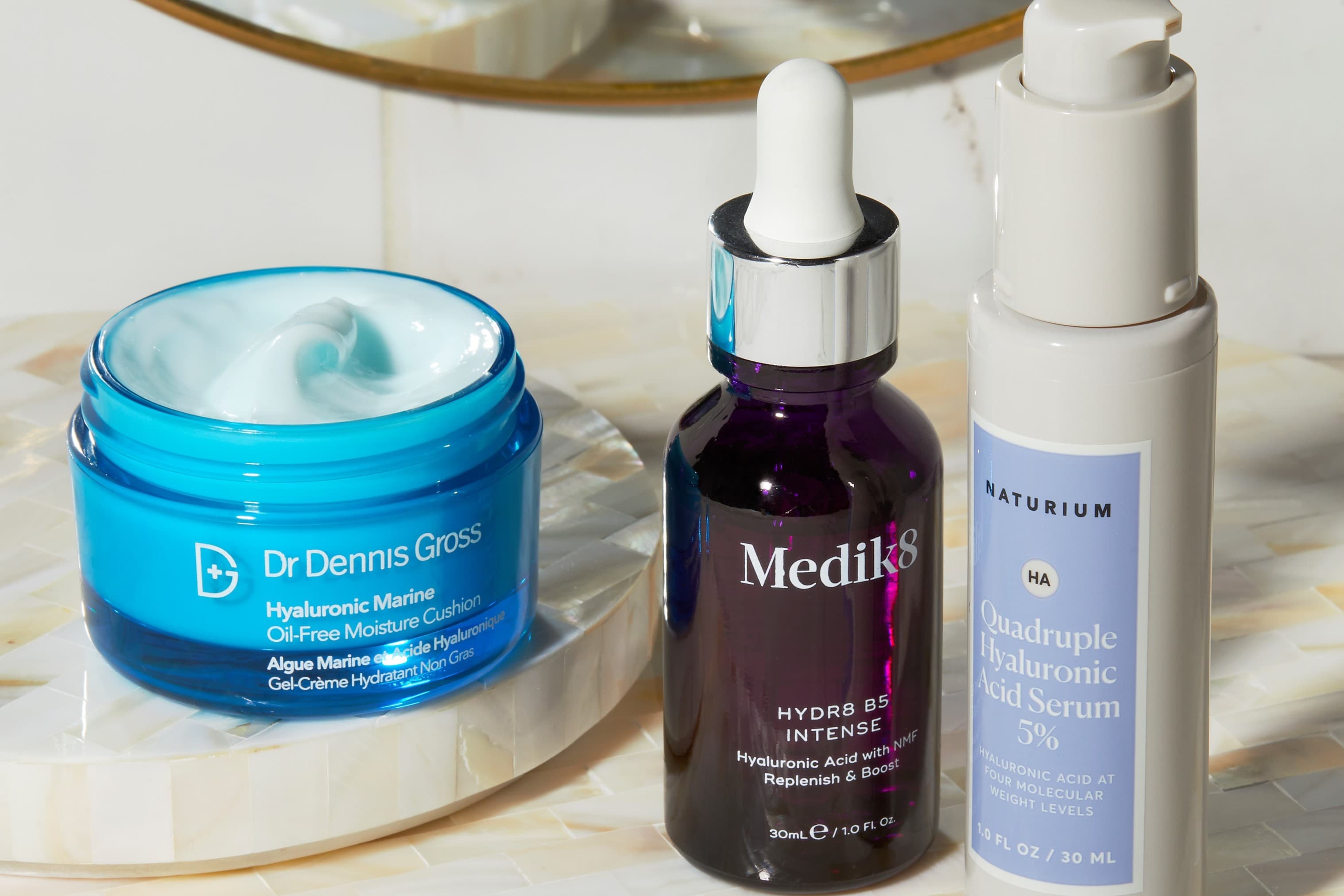 You'd be hard-pressed to find a skincare expert or dermatologist who wouldn't recommend adding
hyaluronic acid
into your skincare routine. A naturally occurring compound found in the skin, hyaluronic acid is a moisture magnet with the ability to hold up to 1000 times its weight in water.
Hyaluronic acid
is responsible for helping your cells to retain as much moisture as possible and the result is plumper, healthier, more hydrated skin.
Unfortunately, not only does production start to decrease as we age, external aggressors such as UV exposure and pollution also cause it to degrade. To help your skin get back on track looks for topical products that can boost hydration.
How To Find The Best Hyaluronic Acid Product For You
Hyaluronic acid isn't your usual type of 'acid' and you can use it as part of your morning and evening routine. Often referred to as sodium hyaluronate on the ingredients list (this is actually a salt derived from hyaluronic acid that's more easily absorbed), it's likely that you're already using it without realising.
Whether you have oily or dry skin, it's worth adding a hyaluronic acid cream or serum to your routine to help top-up your moisture levels. The trick is to find the texture that feels most comfortable on your skin. For example, if you have acne-prone or oily skin you will probably prefer a hyaluronic acid serum or gel, whereas drier skin types are more likely to enjoy a richer cream. With so many hyaluronic acid products on the market, it's possible to incorporate it into your daily routine, or opt for a weekly face mask to set your skin up for the week ahead.
10 of The Best Hyaluronic Acid Products For All Skin Types
READ MORE
• What Is Sensitive Skin?
• Morning Skincare Essentials • Latest New Beauty Product Launches
• How To Treat Hormonal Acne • How To Recycle With Handle