SPACE SESSIONS
Lisa Oxenham On Living A Happy And Healthy Life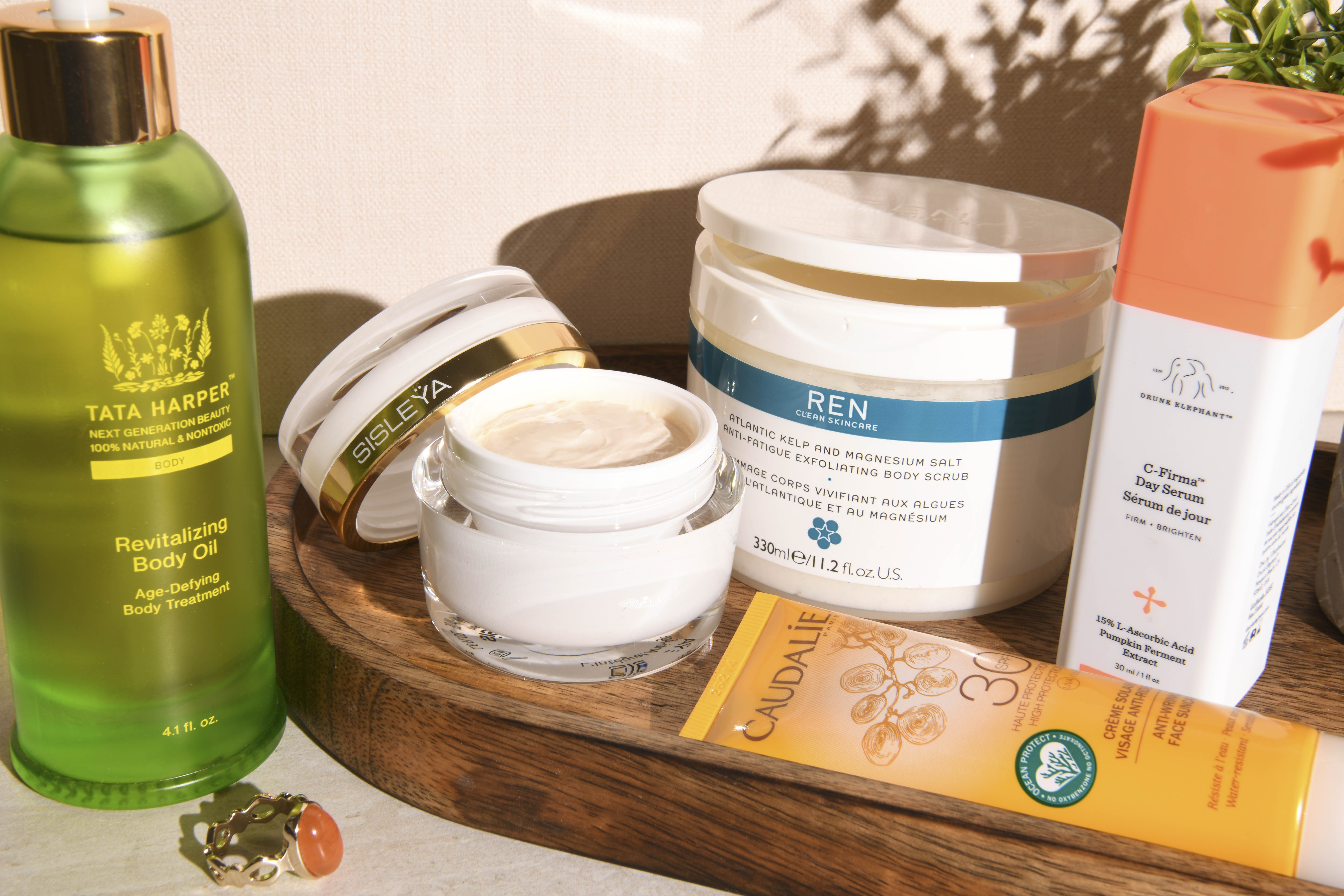 Having held the position of beauty and style director at Marie Claire for over 15 years, award-winning journalist Lisa Oxenham has watched a lot of beauty trends come and go. Over the past few years, there are two that have stuck out for her: wellness and sustainability. Both have resonated with her so deeply that she has incorporated them into her own way of life.
As a mental health advocate and is a board advisor for the British Beauty Council's Sustainable Beauty Coalition, Lisa has a real passion for making positive change to how we approach life and the planet. She is all about holistic living and aspires to lead a minimalistic life which is happy, fulfilled and healthy. This has only increased since spending more time in the countryside during lockdown. "I was brought up running around open fields and, in the woods, so being surrounded by the richness of nature is ingrained in me," Lisa tells us. "Nature makes me feel vital and empowered and I would sooner climb a tree and dance around the forest than repeat reps in the gym."
While some of us might not feel as in tune with nature, there are still plenty of takeaway tips we can all enjoy from Lisa's approach to wellness and happiness. For us, it's the sense of calmness she evokes – for more of this, check out Lisa's Instagram. Scroll down for Lisa's four feel-good tips for leading a happy and healthy life…
1. Make Your Schedule Work For You
I thrive in the mornings so I do everything I can to make the most of this time. Since having my daughter Eliza (who is four), my mornings are sacred. Seeing the sun rise and enjoying my own daily rituals really sets me up for the day ahead. My schedule is always full and sometimes it's not always possible to stick to good habits but it's good to know that I've had a positive start. It all begins with a good night's sleep, so I aim for 8 hours and try to go to bed with Eliza. 10 hours is perfect, and it means I wake naturally with the sunrise.
After a large glass of warm water and probiotics, I'll go for a bare-foot walk around my garden with a mug of green tea. Once I'm back from the school drop-off, I'll go for a run in the woods as I'm religious about exercise. Each week I try to set myself a weekly challenge, so I think about achieving this instead of worrying about the stresses of the days ahead.
3. Embrace The Ageing Process
Ageing brings up conflicting feels for me. I feel wise and beautiful in many ways and more comfortable in my own skin than ever before, but then there are the frown lines and sagging skin which aren't so welcome. I've really learnt that my health and wellbeing is in my own hands, so I try to focus on eating nutritious food, drinking plenty of filtered water, sleeping well, stressing less and letting go.
Unsurprisingly as a beauty journalist, I'm quite particular about my skincare. My skin has always felt reactive to stress - it comes out in the form of redness and sensitivity, and I notice dehydration lines. Drunk Elephant C-Firma Fresh Day Serum, $87.00 gives jaw-dropping results and really addresses signs of ageing. I'll then layer Sisley-Paris Sisleya L'integral Anti-age, $507.00 on top.
4. Support Brands Championing The Environment
Having been in the beauty industry for over 20 years, it's great to see that lots of brands are now looking at ways to create and manufacture products with both people and the planet in mind. Many are well on their way with wide-scale initiatives to minimise packaging, use more biodegradable materials and create refillable products. This is a brilliant moment in time to reset priorities and to put purpose at the heart of the business. Some of my favourite and most-loved brands which are really driving this movement are Tata Harper, REN and Susanne Kaufmann.