IN FOCUS
Why Is There Controversy Around Clean Beauty?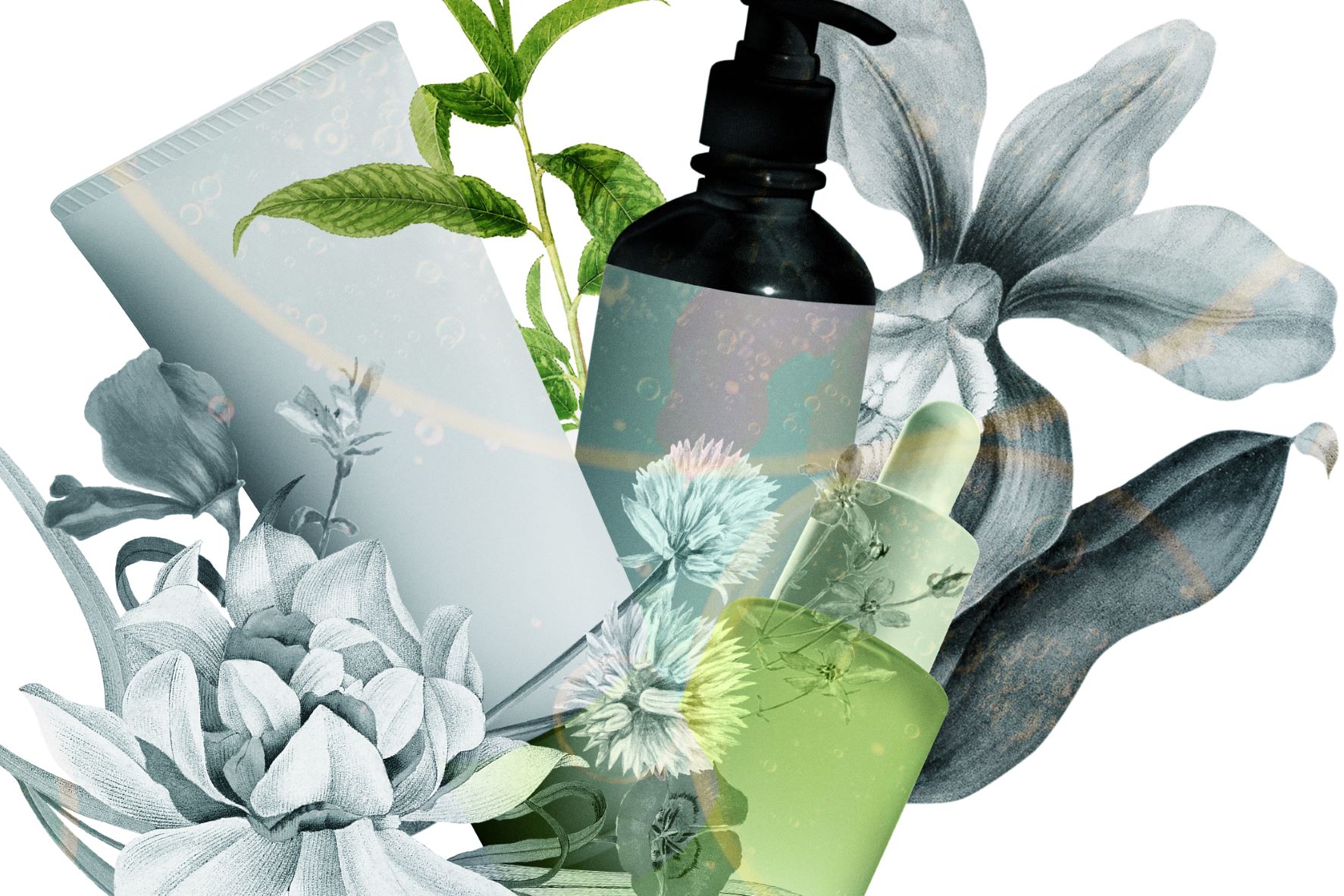 A few years ago, everyone was using the term 'clean' beauty. Whether your cleansing balm was made up solely of natural ingredients, or the packaging was plastic but the recyclable kind, 'clean' was the phrase that mopped up planet-friendly beauty. More recently the term has lost some of its appeal among some crowds as we've all become savvier to greenwashing. Companies were using the term 'clean' regardless of where their products sat on the sustainable spectrum and over time that has diluted the meaning.
That's not to say 'clean' beauty is no longer used; eco-friendly brands including Ren Clean Skincare and RMS Beauty still champion the term, but consumers more inquisitive about the initiatives they're adopting. If you want to learn more about what a clean beauty product really is, if you're wondering whether 'natural' means clean, or you're pondering on the pros of switching your skincare and makeup to free-from products, we're here to help you. We explore the answers to your questions in this simple guide…
What Does Clean Beauty Mean?
Although it's a term you're bound to be hearing more of, as we mentioned 'clean' beauty doesn't have any real definitions. Rather, it's a word used to capture the ever-growing, green sector. "Natural, organic and non-toxic beauty (which is a silly name and not credible as water can be toxic if one drinks it in excess) as well as green beauty, all basically stem from an ideal that is geared towards a 'cleaner' cosmetics industry," explains Rose-Marie Swift, makeup artist and founder of RMS Beauty. This means using ingredients that are seen as less irritating to skin and not questionable or under scientific scrutiny. However, it's worth keeping in mind that just because they're 'questionable' it doesn't mean they're unsafe for use but that, if you suffer from sensitivity or prefer natural alternatives, there may be ingredients you choose to avoid.
Is There A Difference Between Natural And Organic?
If you're unsure whether your 100% 'natural' shampoo is clean or even organic, here's how you decipher between the two. A natural ingredient is anything considered to be a plant, mineral or animal by-product. Because natural products aren't regulated, brands can use the word 'natural' on their products in any way they like – even if they contain some synthetic ingredients. When it comes to 'organic' however, it's very different. Organic refers to how something is farmed (prepared and grown without any pesticides, chemical fertilisers or antibiotics) however, a product can contain between 70% to 95% organic ingredients and still be able to carry the 'organic' label. If you're after something completely organic, look out for The Soil Association logo which certifies a product contains 95% organic ingredients.
What Ingredients Should I Avoid If I Want 'Clean' Beauty?
There are many lists of what can and cannot be in a clean beauty product, but those lists are usually put together by the brands who follow their own guidelines. However, most 'clean' brands do subscribe to avoiding five ingredients that some people can find sensitising or want to try and cut down on, such as formaldehyde, parabens, phthalates, sodium lauryl sulphate and synthetic colours. Ren Clean Skincare, Biossance and IGK Hair are just some of the brands that are free-from these potential irritants. "The most reliable thing you can do is to look at the individual stores or a product's ingredients list to find out exactly what you're using," advises Rose-Marie. "You can also look through the EWG's Skin Deep Database and decide for yourself."
Can You Get 'Clean' Makeup Products?
You might be surprised to know that you can wear makeup that's free from these types of ingredients, (as well as cruelty-free and vegan too) but still produce beautiful colour and innovative textures too. Again, it's very dependent on what you (or the brand) determine as 'clean' so it's worth looking at listed ingredients before you buy. RMS Beauty uses organic, raw, food-grade ingredients in its makeup collection, which is also free-from synthetic preservatives, while luxe makeup brand Briogeo meanwhile, produce most of their makeup without parabens, synthetic fragrance, sulphates and synthetic colours – but do check the packaging for their complete list of free-from ingredients.
Is It Possible To Get 'Clean' Beauty For Your Body Too?
If you want to go all-out and clean up your bath, body and haircare regimes too, look for products formulated without sodium lauryl sulphate (SLS), the key ingredient that produces the foam in your bubble bath and the lather in your shampoo. SLS can strip the skin of essential oils and cause irritation to anyone with sensitive skin or psoriasis. Instead, brands like Ren Clean Skincare opt for coconut-oil derived surfactants in body washes like Neroli and Grapefruit Zest Body Wash, £24.00, and Briogeo's natural haircare is both sulphate, paraben and silicone-free. Just remember that natural surfactants tend to produce a much more subtle foam.
Is 'Clean' Beauty Better For Me?
This is dependent on what you believe or support in terms of what is 'clean' to you. If you're a loyal fan of Tata Harper, you might believe that the natural ingredients used in her skincare are beneficial because they work well on your skin. Likewise Drunk Elephant, which stays clear of what they call the 'Suspicious 6' (essential oils, drying alcohols, silicones, chemical sunscreens, fragrances/dyes and SLS) may work for you because you find your skin flares up with fragranced products. However, others may find some natural or organic ingredients irritate their skin just as much as a synthetic colour or fragrance has the potential to do. "People are inherently scared of chemicals and names they don't understand which has led to this drive of if it's 'clean' it's somehow better for you and that's not the case," concludes consultant dermatologist Dr. Anjali Mahto.
READ MORE
• Best Tinted Moisturisers
• Morning Skincare Essentials • What Is Sensitive Skin?
• How To Treat Hormonal Acne • How To Recycle With Handle