MOST WANTED
Our Makeup Buyer On Charlotte Tilbury's Resurfacing Facial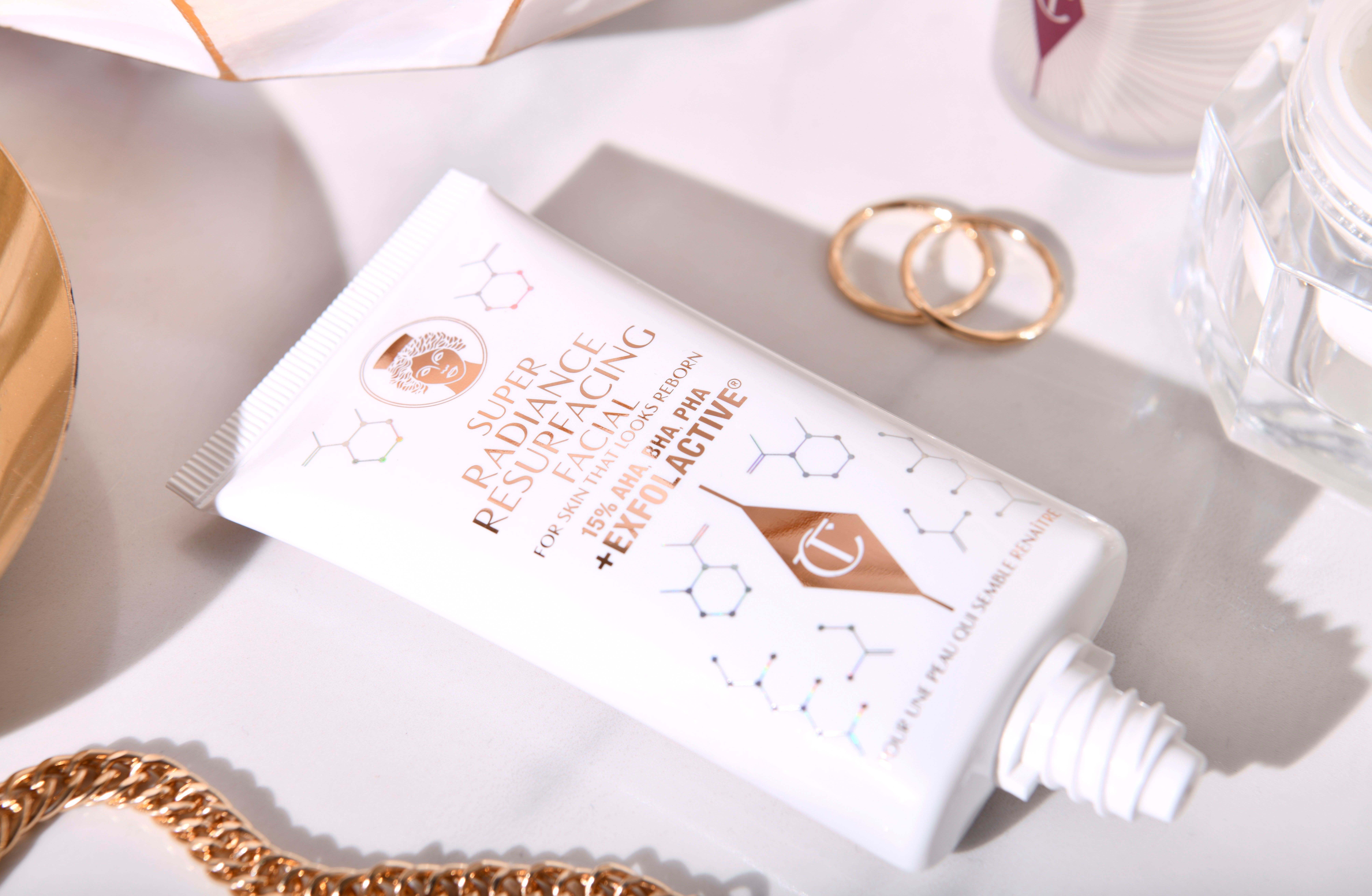 While a lot of people have been reminiscing about the pub or going out for dinner when lockdown lifts, I've spent a lot of time thinking about in-salon skin treatments. I miss the joy of choosing which one I'm going book, I miss the instantly identifiable scent of the salon, and of course, I miss the skin-boosting results. Or at least I did until Charlotte Tilbury's Super Radiance Resurfacing Facial landed on my doorstep. Here's everything you need to know…
The Formula
If you have avoided using peels because you're nervous about being left looking red faced after an abrasive formula strips your skin, this is a good place to start. While it does contain AHAs (alpha hydroxy acids) to help slough away dry, dead surface skin, BHAs (beta hydroxy acids) to clear out pores and PHAs (polyhydroxy acids) to refine, it also has glycerin to protect your skin's moisture barrier and polyglutamic acid to top up your hydration levels. For anyone who hasn't heard of polyglutamic acid, it's being championed as the new skin hydrator and is four times more hydrating than hyaluronic acid.
The Experience
I'm not going to pretend that my bathroom can even compare to an in-salon experience, but I would highly recommend investing in a and applying a thin layer of this smooth, gel peel onto freshly cleansed skin before you get into the bath or shower. Not only does it feel a bit more relaxing, but the steam helps to open your pores and supercharge the treatment. If I'm really pushing the boat out, I light a candle too. Don't forget to set a timer though to rinse the peel off!
The Results
This peel does not disappoint. Throughout lockdown I've struggled with dullness, but this peel gives my complexion an instant glow. In the past, my skin has always felt tight after using some at-home peels, but this one leaves it feeling quenched and looking brighter. While the overall radiance boost is a big pull factor for me, the effect it has on sporadic breakouts across my cheeks is game-changing. The day after using it, the area always feels calmer and less congested. The product is now a firm staple in my weekly skincare routine and it currently comes with a mini Charlotte Tilbury Magic Serum Crystal Elixir, € 24,00.