IN FOCUS
Why You Need Turmeric In Your Skincare Routine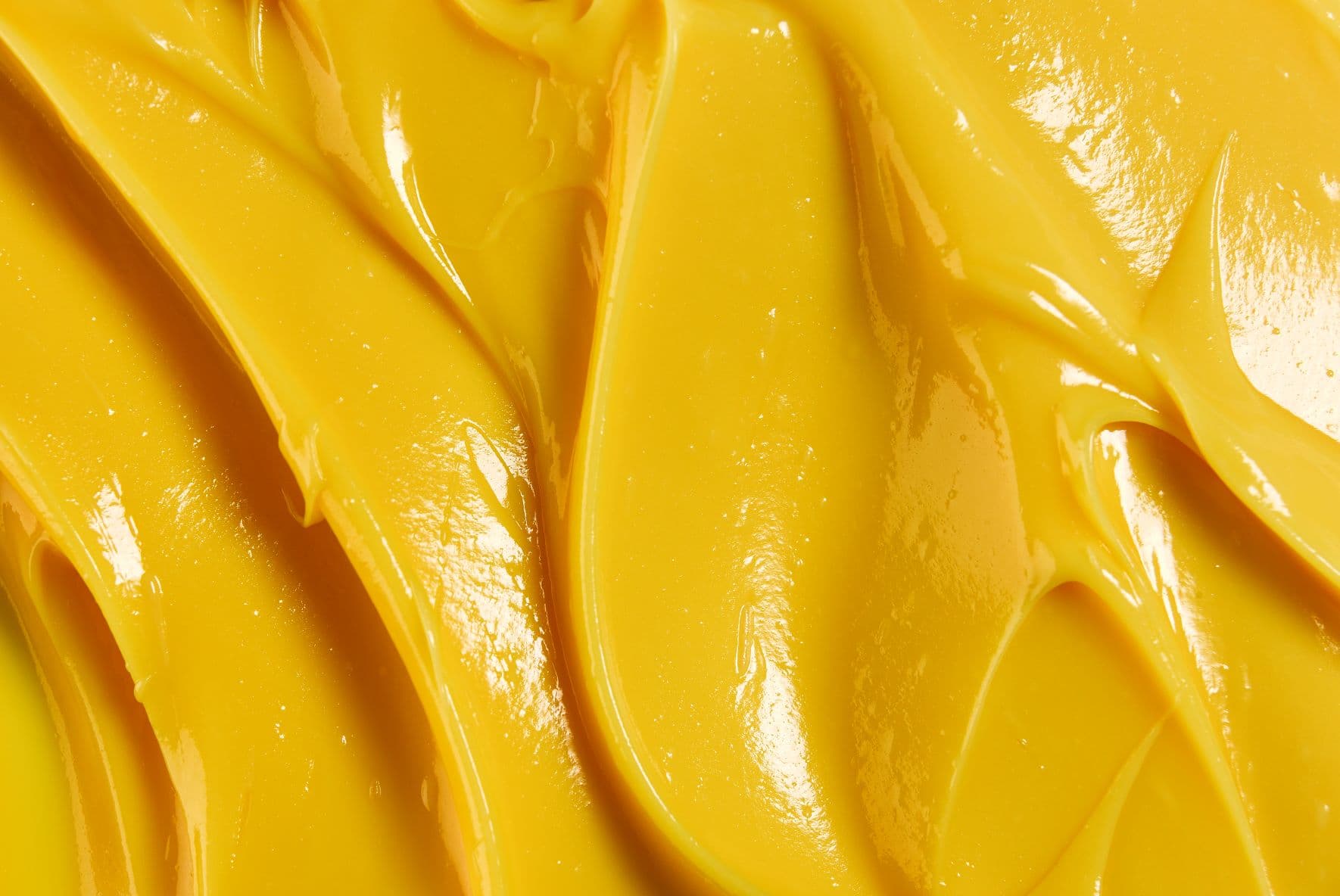 From golden lattes to soothing ayurvedic recipes, we've been hearing a lot about turmeric as an ingredient with incredible benefits for our daily health and wellness, but what about turmeric for skin? This ingredient is quickly becoming part of our must-haves, especially when our skin starts acting out. From
Sunday Riley
to
Kora Organics
, our favourite beauty brands are incorporating turmeric into their formulas, often along with
vitamin C
to enhance that
skin glow
and calm any flare-ups. You might want to keep reading to learn about all the benefits of this bright yellow ingredient.
Turmeric has been used for centuries in Indian skincare and is one of the best (un)kept skincare secrets for those who struggle with
pigmentation
and dark spots. It's one of those ingredients that takes you back to basics while being used in modern formulas with more actives, for even better skin results.
We love getting into the ins and outs of buzzy ingredients, from
milk
to
niacinamide
, to understand how they work for our skin and share how to incorporate them into our beauty routines. Read on for the lowdown on the benefits of turmeric for skin.
What is Turmeric?
The turmeric root is in the same family as ginger but is easy to differentiate thanks to its bright yellow colour. For our body, the ingredint has amazing properties, but turmeric is also good for skin. From calming stressed skin to giving a daily glow, it's one of those multitaskers that you'll want to have in your skincare routine at all times.
"Turmeric is a miraculous adaptogen," explains Anita Kaushal, founder of British Ayurvedic beauty brand Mauli. "An adaptogen is a substance that adapts to whatever the body needs at any given time; when your skin is inflamed turmeric will soothe, when your body is stressed, it will calm it. Adaptogens know intuitively what you need and adapts to give you just that."
The Benefits of Turmeric for Skin
So exactly, what does turmeric do for skin? Well, if you struggle with keeping your skin clear, you might want to start thinking of incorporating this ingredient into your skincare routine.
Turmeric brightens the skin: Turmeric is antioxidant that helps fight free radicals and environmental stressors. If your skin is looking dull and tired, this yellow ingredient will add a little brightness to your skin and help you serve that glowy skin look. Pair it with vitamin C and you will have a bright and healthy-looking complexion. One of our favourites is the Sunday Riley CEO Rich Hydration Cream, it's one of the best formulas to use in the morning to give us that little skincare boost, especially after a short night's sleep.
Turmeric fights hyperpigmentation: For those with sun damage, hyperpigmentation or acne scars, say hello to your new favourite skincare ingredient. We understand the insecurity pigmentation can cause, especially because it can take forever (or what feels like it) to fade. Turmeric for skin helps reduce the production of extra melanin, thus keeps your spots from getting darker. For even better results, make sure you're using a sunscreen during the day. SPF is always your best friend to protect from the UV rays and turmeric is a close second.
Turmeric will help reduce your acne: "Turmeric has high levels of a chemical called curcumin which has been proven to be a potent antioxidant and anti-inflammatory," says brand founder Sunday Riley. When you see a spot starting to appear on your face, turmeric will help calm the inflammation and keep it from growing. Plus, it will reduce the redness which means that it won't leave a strong mark on your face once it's gone.
Turmeric reduces oil production: Oily skins unite because we found an ingredient that will help reduce your oil production (and potentially your acne). Sebum production can be difficult to control without completely drying out your skin and causing other issues. When used on a regular basis, turmeric will slowly help reduce the excess sebum produced.
How to use Turmeric in your Skincare Routine
From cleansers to face oils, this ingredient can easily be incorporated in your skincare routine and can be used everyday to get the best results.
Turmeric cleanser: Using active ingredients like salicylic acid or turmeric in your face wash is a great way to get more benefits from your cleanser. Turmeric face washes are nice to use in the morning because they'll help wake your skin up and leave it feeling refreshed. We love the brand new Kora Organics Turmeric Glow Foaming Cleanser, it's super gentle and will help remove any excess oil that might have accumulated overnight.
Turmeric face masks are how the ingredient is the most-commonly used in skincare. From DIY turmeric face masks to branded ones, you will get the most benefits from this dreamy ingredient when you let it soak into your skin for 15-20 minutes.
Turmeric face creams are great to use if you have oily or acne-prone skin. This active will fight inflammation and free radicals throughout the day. In other words, it's an amazing ingredient to protect your skin all day long.
Turmeric face oil: We love using a face oil at night to really lock in that moisture. A turmeric face oil will create a protective barrier around your skin but also work on fading those stubborn dark spots while you're sleeping.
Our Favourite Turmeric Skincare Products
Now that we've listed all the reasons why we love turmeric for skin, let's talk products. Whether you like to have a simple or the most elaborate skincare routine, turmeric skincare is pretty easy to incorporate as it can be found in moisturisers or even cleansers. Choose your fighter based on your skincare needs or your preferred texture.
Does turmeric have side effects on skin?
Thankfully, turmeric is safe to use for all skin types, even the most sensitive ones. As long as you use the recommended amount of product, you should be fine. If you're using it for the first time, always make sure you patch test the product to ensure you don't have an allergic reaction to it.
Final Verdict on Turmeric for Skin
Bottom line is that turmeric is good for the skin, if not amazing. There aren't many skincare multitaskers that help tackle pigmentation, acne and excess oil all at the same time, yet this one does. If these are skin issues you've been dealing with, especially this summer, maybe turmeric will be the ingredient to change your skin.
Read More
• What Is Retinol?
• Can you use vitamin C with retinol? • What is Bakuchiol
• Everything you Need to Know about Zinc Oxide • The Lowdown on Sulphates