IN FOCUS
4 Easy Summer Body Hacks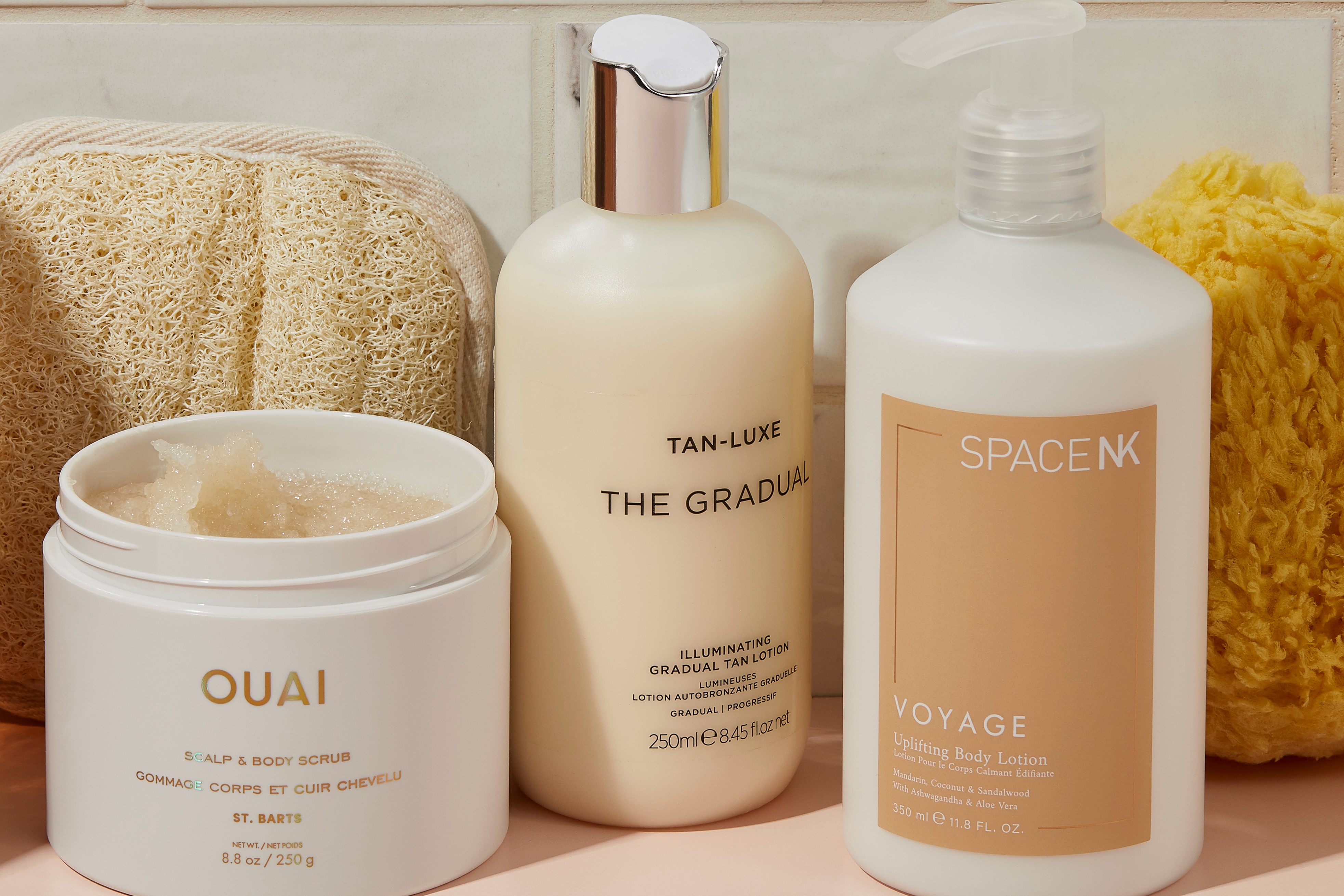 It's so easy to neglect the skin on our body. Especially when it's hidden under ankle-skimming, wrist-reaching garments for 80% of the year. So, when the British sun does begin to blare, or an impromptu holiday is booked, we rejoice, then panic. Why? Because under all that fabric, our body is covered with hints of year-round body neglect. We're talking flakey calves, rough elbows, bacne (that's back
acne
), and - for some of us - an unshakable fear of looking 'pasty'. Now, we know these aren't serious issues, but when a lack of confidence in our own skin prevents us from showing off our bodily assets, we say it's worth doing something about that. As
Tan-Luxe
founder Marc Elrick puts it,"Your skin is the body's largest organ – and yet we invest so much on only one tiny patch of it. It's
so
important to show the same love to all our skin." But nine times out of ten, we're in a hurry.
That's where our overnight body saviours come in - a stash of instant exfoliators, body moisturisers and fast-working self-tans that we reach for to re-boost our confidence when baring a bit of flesh. Do these products act more as a cover up than a true problem solver? Absolutely. Would adding regular body exfoliation, hydration and protection into our weekly routine give us better results? No doubt about it. But when you're against the clock and warmer days are already here, these four hacks are certain to get you summer ready in no time.
Want to level up on your commitment to summer-ready skin? Adopt this four-step trick weekly, and we mean every week (yes, even on the rainiest of days) and trust us - you'll be longing for a chance to get those limbs out.
Read More
• Latest New Beauty Product Launches
• What Is Sensitive Skin? • What Is Retinol?
• How To Treat Hormonal Acne • How To Recycle With Handle