IN FOCUS
Post-Summer Skin Rehab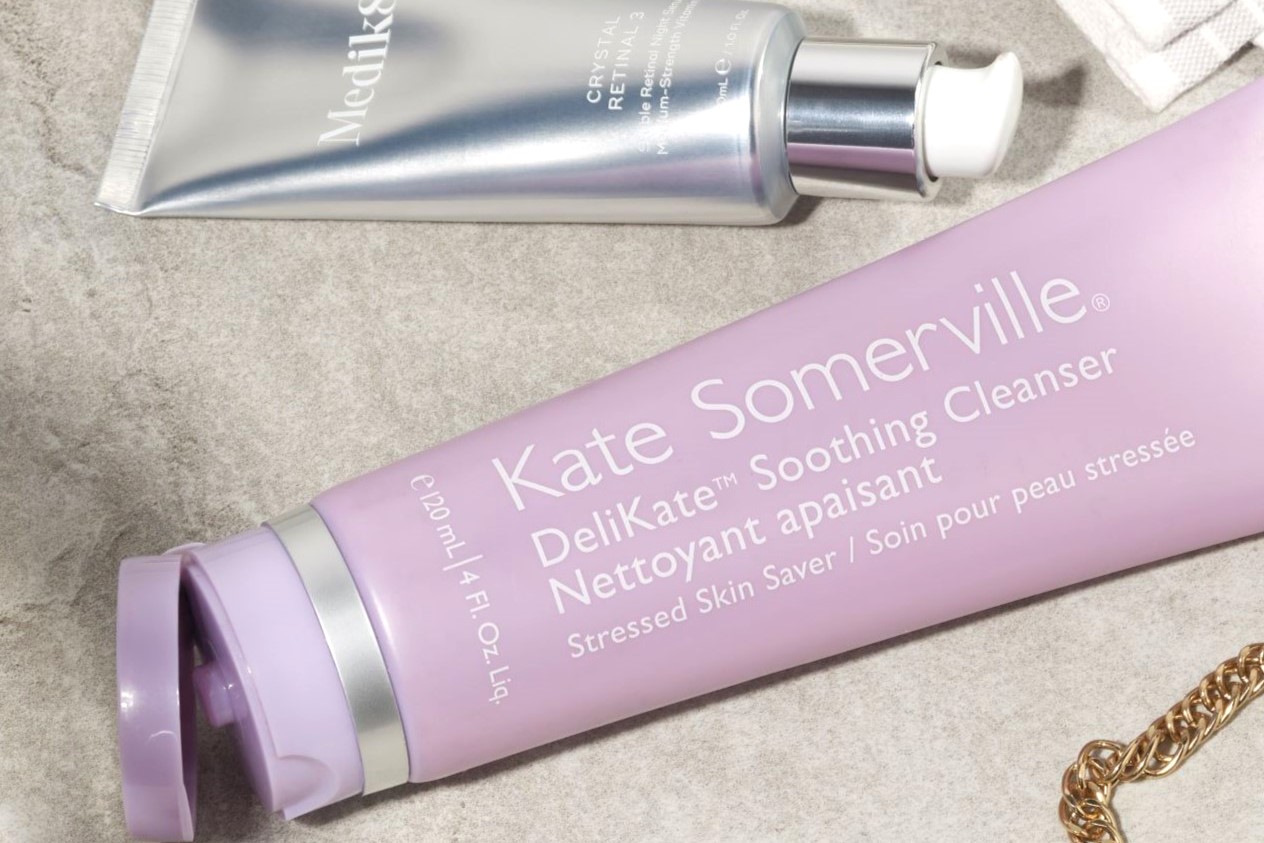 Autumn might be creeping up on us, but there's no summer sadness here. This Great British Summer did not disappoint with soaring temperatures and plenty of sunshine to keep our souls happy. This did result in a few of us overindulging in too much sun exposure between picnics in the park or afternoons spent in beer gardens. Your skin might also be dehydrated and crying out for a detox after so much sun. Between sun exposure, re-applying
SPF
and
traveling
, chances are your skin is feeling a little rough and you might be seeing some texture and
pigmentation
appear.
Read on for our top tips on repairing your post-summer skin.
How to Detox your Post-Summer Skin
After spending the summer outside, whether you were on the beach, by the pool or in the park, your skin is probably in need of some TLC. If you're looking for ways to help your skin recover and keep the summer glow going, we've got a few steps you can follow to keep your skin happy until the end of the season.
Step 1: Exfoliate
Between impurities, sweat and oil build-up, our pores tend to need a little bit of help at this time of the year. Using a chemical or a gentle physical exfoliant is the first step to relieving your skin and pores. A good acid toner or exfoliator will help get rid of impurities, unclog your pores and allow your skin to breathe. We recommend exfoliating once or twice a week, depending on how your skin is feeling. We love the Paula's Choice 2% BHA Liquid Exfoliant to get rid of dirt and smooth out skin texture without causing irritation. Plus, exfoliating helps remove any dead skin, which can help boost your glow and make your summer tan last a little longer.
If you want something stronger, you can opt for your favourite retinol serum. We love using the Medik8 Crystal Retinal 3 to help soothe and resurface the skin. Don't forget to apply your SPF in the morning!
Step 3: Keep Wearing SPF
SPF should be worn all-year round, even towards the end of the summer when the sun is not shining as bright. Chances are that you skipped a few sunscreen days or didn't reapply when you should have, so the UV rays still got to your skin and might have created a little bit of damage. Sunscreen will create a barrier between your skin and the UV rays. Make sure you wear your SPF to keep any dark sports getting worse and having permanent sun damage.
Step 4: Wearing Vitamin C
A powerful vitamin C serum is always good to have in your skincare arsenal, plus it pairs really well with SPF to protect your skin from environmental stressors. If you're starting to see that pigmentation on your skin, it's all the more important to apply your vitamin C daily to help fade those unwanted dark spots that will only be more visible once your summer tan starts to fade. The new Dr Dennis Gross Vitamin C + Lactic Acid Firm & Bright Serum is the perfect product to incorporate for this time of the year. Kill two birds with one stone with the exfoliating and brightening benefits of this serum.
Step 5: Use Gentle and Hydrating Skincare
While your skin is looking great with a nice tan and natural glow, it also might be feeling a bit more sensitive than the rest of the year. Sometimes the natural reaction would be to start using strong skincare for a quick fix, but you want to do the exact opposite. Make sure you use gentle products in your routine to keep your skin happy and give it time to slowly recover. For daily use, the Kate Somerville DeliKate Soothing Cleanser is great to get rid of dirt and makeup and calm sensitive skin at the end of the day.
More Products to Repair your Post-Summer Skin
Everyone's skin is different, even when we all have a common issue. These are some other products we like to use to give our skin some hydration and keep the glow for as long as we can. From cleansers to serums, there are ingredients like milk you can lean towards to help soothe your skin.
Our Final Thoughts on Post-Summer Skin
If you feel like your skin needs a little help after too much sun exposure, we know how you feel. The most important thing is to keep using gentle and hydrating products to give your skin the TLC it needs before transitioning into the next season.
Read More
• The Benefits of Honey for Skin
• What is Slugging in Skincare? • The Best Sheet Masks for Every Skin Concern
• Best AHAs Exfoliants to Buy Right Now • Can you use vitamin C with retinol?