MOST WANTED
Is Emma Lewisham Skincare Worth The Investment?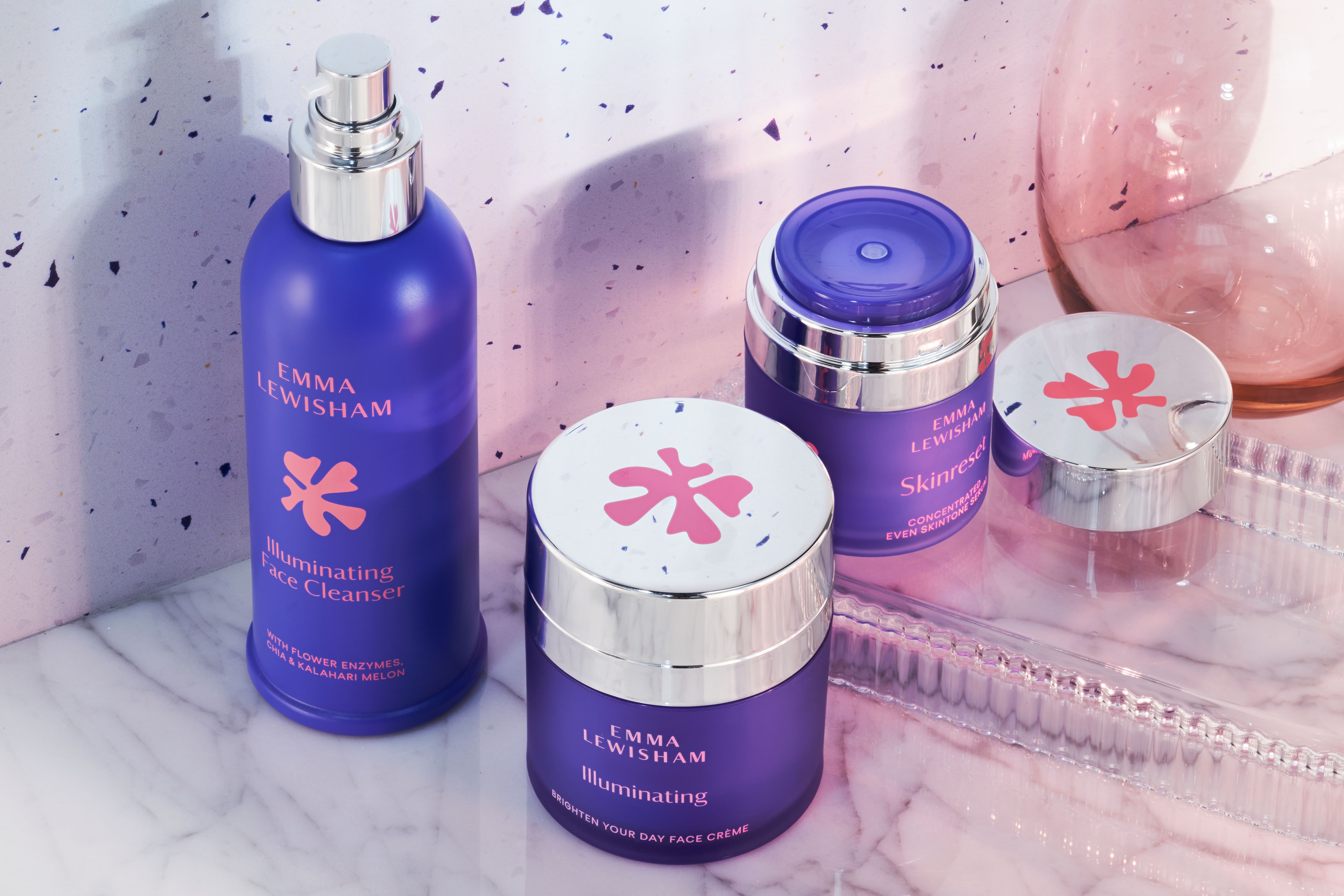 There are a lot of skincare brands out there and it's tricky to know which ones are worth the investment. Will a £100 serum really deliver better results than a £10 formula, or are we being fooled by luxury packaging and good marketing?
Emma Lewisham
skincare is one of the few brands that has managed to really grab my attention in the 12 years I've been writing about beauty.
The story of Emma Lewisham skincare doesn't sound too dissimilar to other beauty brands, but the end result couldn't be more different. When New Zealand based Emma Lewisham was pregnant, she struggled to find
natural skincare
that delivered results, especially when it came to pigmentation. With a degree in science and business and having made it to the C-suite at a global Japanese tech company, Emma decided to turn her inquisitive nature to skincare.
It took her and her team of scientists three years to develop three products. Alongside perfecting the formulas, Emma also researched sustainable options and developed a circular business model. This not only ensured Emma Lewisham skincare received
B Corp
status, but also a shout out from Dame Jane Goodall DBE.
Why We Love Emma Lewisham
It is genuinely hard to find fault with any aspect of Emma Lewisham – except perhaps the price. However, if you're going to invest in a luxury skincare brand, Emma Lewisham skincare is absolutely worth consideration. This is a brand that has invested in research, studying the skin's physiology to find out everything you need to know about
pigmentation
, breakouts and ageing.
The research, the time and the dedication that has gone into each and every formula is obvious, not just in the look and feel of the brand, but the results. These are products that you'll try once and find it very hard to use anything else – there's a reason why refills are the brand's bestsellers. So, in answer to the original question: is Emma Lewisham worth the investment? You bet!
The Best Emma Lewisham Skincare Products
Read More
• What is Double Cleansing?
• How to Do a Facial At Home • The Best Sol de Janeiro Scents and Products
• How Many Serums Should I Use? • Best Hydrating Skincare