MOST WANTED
The 5 Best Paula's Choice Products According To Space NK's Head Of Editorial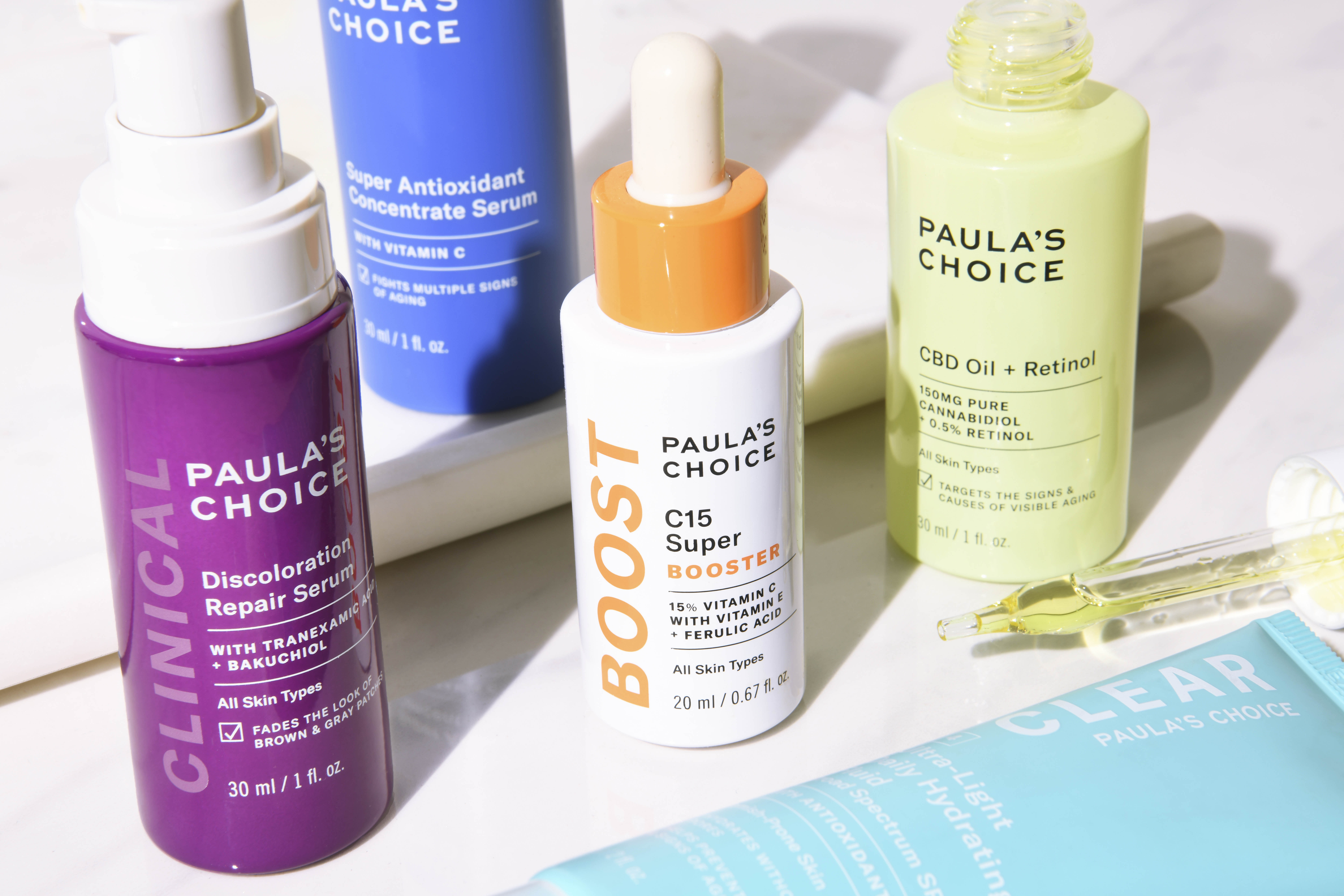 Paula's Choice is the affordable, straight-talking, effective skincare brand that we all need in our life. The range is extensive and there's something to suit every skin type. Founded by the outspoken skin expert, Paula Begoun in 1995,
Paula's Choice
skincare is based on science and delivers results. Who is
Paula Begoun
? Author of several books, including Don't Go To The Beauty Counter Without Me, Paula has made it her business to lift the lid on the beauty industry and provide customers with trusted advice on the ingredients they should and shouldn't be using, as well as how to incorporate them into your skincare routine.
Paula takes a no-nonsense approach to the latest fads and trends if there isn't any scientific data to back them up and is passionate about creating skincare that will genuinely make a difference. As a result, Paula's Choice is solution-focused range is targeted at solving your concerns. Whether you're battling
hormonal acne
breakouts or going through the
menopause
and struggling to keep your skin hydrated there is a Paula's Choice moisturiser or serum to help. What's even more impressive is the amount of positive Paula's Choice reviews you come across when researching the brand.
Why We Love Paula's Choice
Over the years, I've tried and tested a lot of products, especially when I was the beauty director at Grazia. These days I try to restrict adding too many new products into my routine as I've learnt what works best for my skin and don't like to overload it in case it causes irritation. What I love about Paula's Choice is that its not a brand led by trends, it follows the science. The formulas champion specific ingredients, including
bakuchiol
and
salicylic acid
, because they're backed by studies rather than trending on TikTok. That's why I've tried and tested quite a few of the brand's products and use several of them regularly.
Our Head Of Editorial's Edit Of The Best Paula's Choice Products
READ MORE
• Best Tinted Moisturisers
• Morning Skincare Essentials • Latest New Beauty Product Launches
• How To Treat Hormonal Acne • How To Recycle With Handle