MOST WANTED
The Best Retinol Creams And Serums For Every Skin Type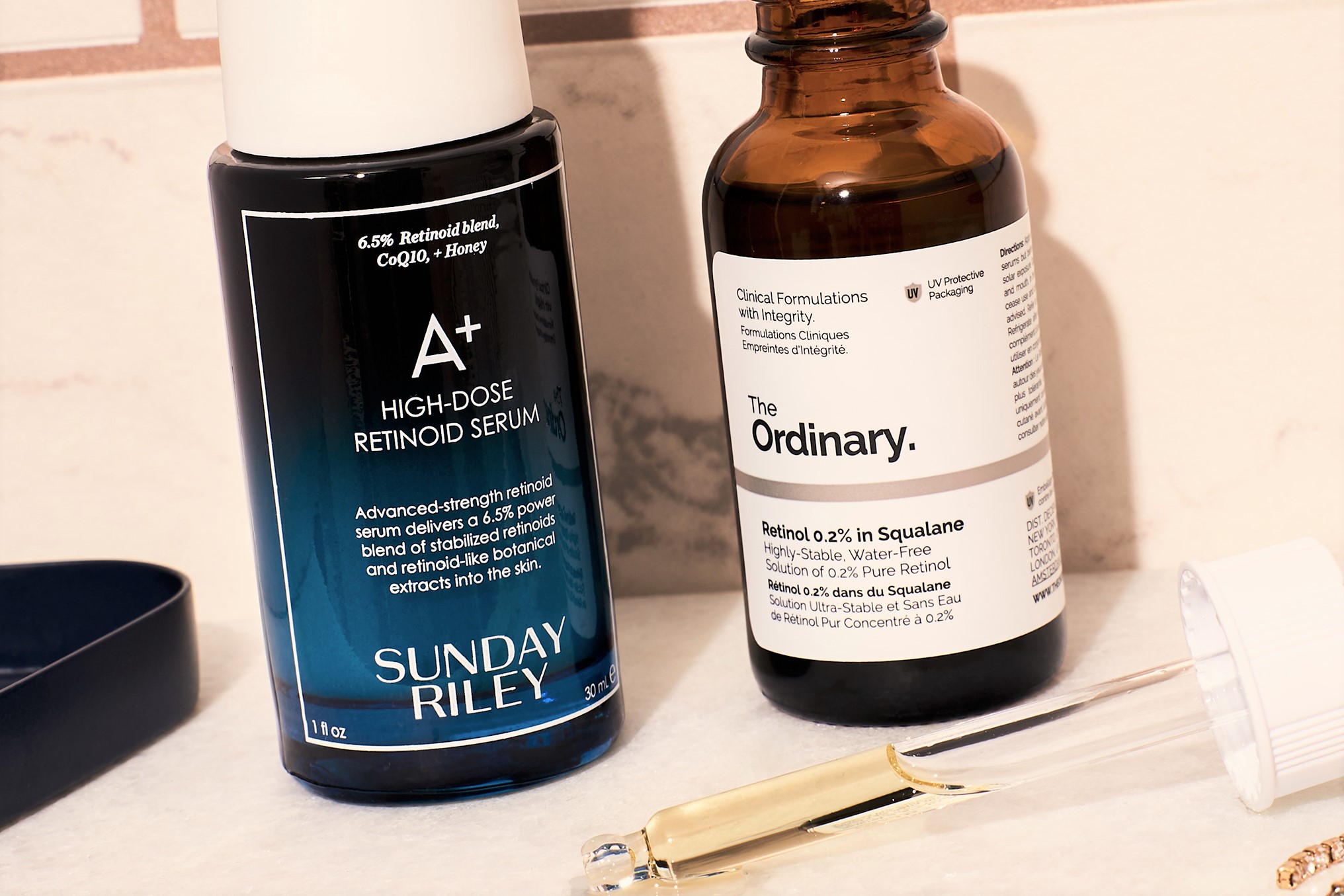 Retinol is one of the most talked about and researched skincare ingredients. Whether you want to ease acne breakouts or smooth fine lines as part of your anti-ageing routine, the right retinol product can help. However, with the different percentages and lingo (is it retinol or retinoid?), finding the right one for your skin type and concern can be tricky. We've created a guide covering
everything you need to know about retinol
, where we answer the most commonly asked questions around the popular skincare ingredient, including when and how to use retinol in your skincare routine. If you're already au fait with vitamin A and just want to find the best
retinol products
for you, here are the ones we recommend time and time again…
How to Find the Best Retinol For For You
Firstly, What is Retinol?
In short, Retinol is a derivative of vitamin A that works to smooth wrinkles and fine lines, all while helping to combat pigmentation and breakouts. Although there are multiple forms of this gold-standard ingredient, including retinoids and retinyl palmitate, it's retinol that's widely available over the counter, thanks to its effective formulation that rests on the gentler side.
Can Everyone Use It?
Retinol can help a number of people tackle a range of skin concerns, such as acne scarring, uneven skin tone and fine lines. We'd suggest deciding what your areas of concern are first, so you know whether or not a retinol serum or cream is something you might benefit from. It's worth noting that retinol and retinoids do have a notoriety for causing irritation and redness, therefore those who suffer from dry, sensitive skin are often advised to start with a low strength and take extra care.
What Age Should I Start Using Retinol?
The best age to start using retinol is often touted as your mid-twenties. Since the ingredient is designed to increase skin cell turnover and stimulate collagen, it helps to fight the fine lines that start developing as the skin's elastin reduces.
Best Retinol Serums & Creams to Buy in 2022
READ MORE
• Best Tinted Moisturisers
• Morning Skincare Essentials • Latest New Beauty Product Launches
• How To Treat Hormonal Acne • How To Recycle With Handle