MOST WANTED
We Experiment With The New NARS Eye Brightener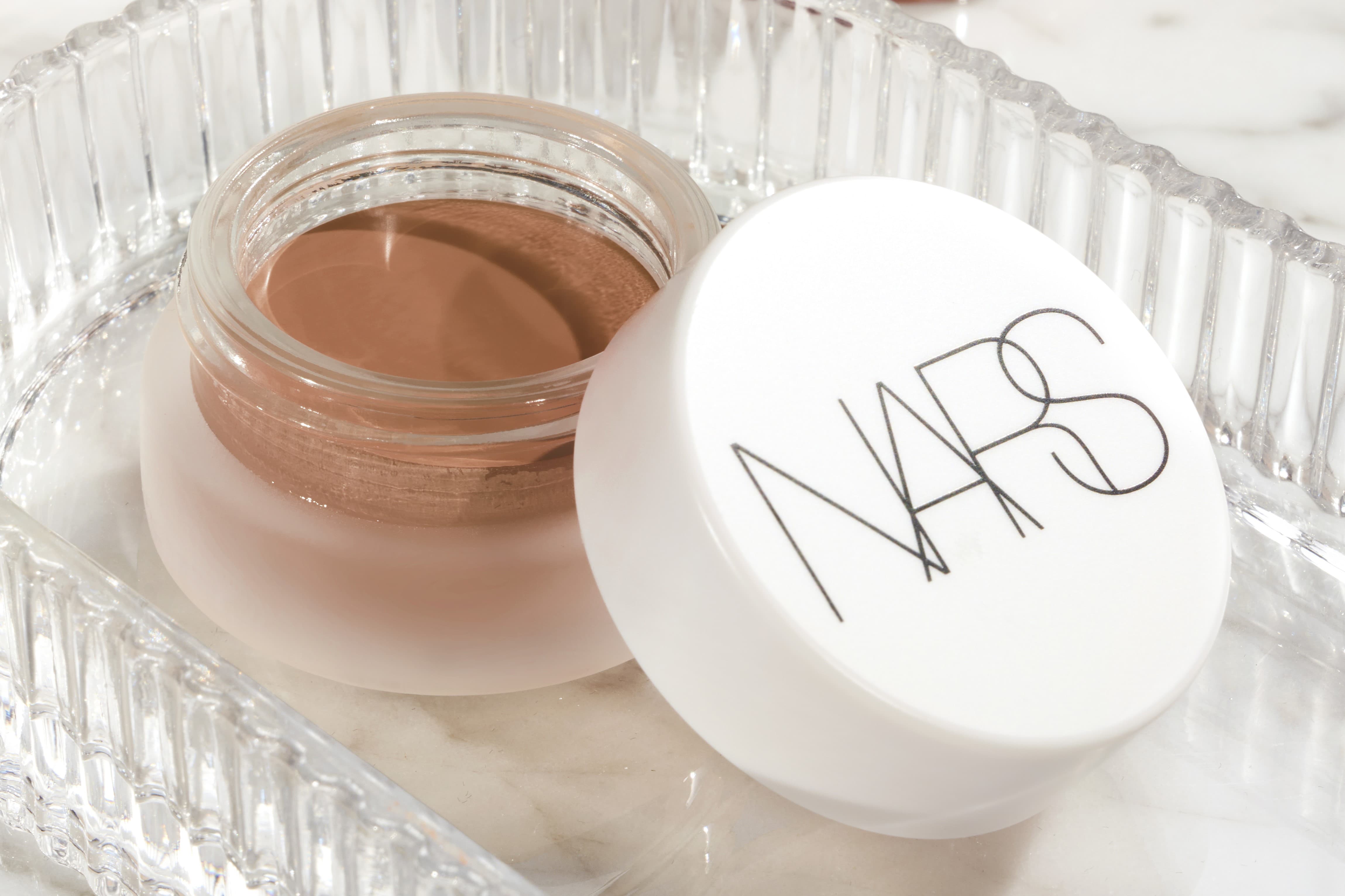 NARS
is an exceptionally good makeup brand with more than a handful of bestselling products – who hasn't heard of the iconic
NARS Laguna Bronzer
?! At Space NK, we are
huge
fans of NARS Sheer Glow Foundation and the brand's concealers, all of which come in a wide range of shades to suit every skin tone. If you already use NARS Radiant Creamy Concealer or the Soft Matte Concealer, you might be wondering why you'd need the new Light Reflecting Eye Brightener…
Promising to lift dark circles while infusing the area with
Bidens Pilosa extract
and
hyaluronic acid
, NARS Light Reflecting Eye Brightener promises to hydrate and strengthen your skin barrier too.
How much difference does it make? We decided to try three different shades alongside
NARS
concealers to find out. Space NK's social media assistant Lauren Daniel used Sunfire, our brand copywriter Vanessa Zaree had Impossible Dream and our beauty editor Victoria Hall tried out Night Swan. Here is their honest
NARS Light Reflecting Eye Brightener
review with before and after images.
Top Line On NARS Light Reflecting Eye Brightener
• Promising to brighten dark circles and dullness for up to 24 hours
• Lightweight, creamy formula provides buildable coverage and can be used alone or with concealer • Chromatic pearl powders and hyaluronic acid help to illuminate and smooth your under-eye area
• Available in six shades to cater to all skin tones
Vanessa's NARS Light Reflecting Eye Brightener Review
As I've hit my thirties, I've pretty much got every eye concern you can think of – crow's feet, eye bags, fine lines, dehydration et cetera. But while I can manage these to some extent with different products, dark circles have become the bane of my life. Unfortunately, beauty sleep doesn't seem to do the trick, which is why a good under eye concealer is a must for me.
I've never been drawn to eye brightening products because I sometimes have to deal with post-blemish pigmentation, I'd rather have a concealer that can do it all. However, I love NARS concealers, so I dived in when the Light Reflecting Eye Brightener arrived in the office.
I went for the shade Impossible Dream, a medium olive shade. In hindsight, I would have probably gone lighter and chosen Goldeneye (there is only one shade lighter after Goldeneye, Night Swan). However, with only six shades available, it feels a bit limited, and it would be good if there were a bit more choice.
Personally, I really liked the texture – it's soft and creamy, and not a million miles away from the Soft Matte Concealer. I used my fingers to apply this product and it was very straightforward. I found myself applying a fair amount of it and ultimately didn't feel there was enough of a brightening effect on my dark circles. However, I did like using it on 'no makeup' days, and when I combined it with the Radiant Creamy Concealer, I did get all the coverage I wanted.
NARS Light Reflecting Eye Brightener didn't work as a highlighter for me as I like a formula that is really going to dial up the radiance and this product is much subtler. I did attempt to put it on the marks left after a spot breakout, but I just didn't find the coverage to be enough either. Despite this, I will still use it on the days when I'm working from home or planning to hit the gym and want lighter coverage.
Lauren's NARS Light Reflecting Eye Brightener Review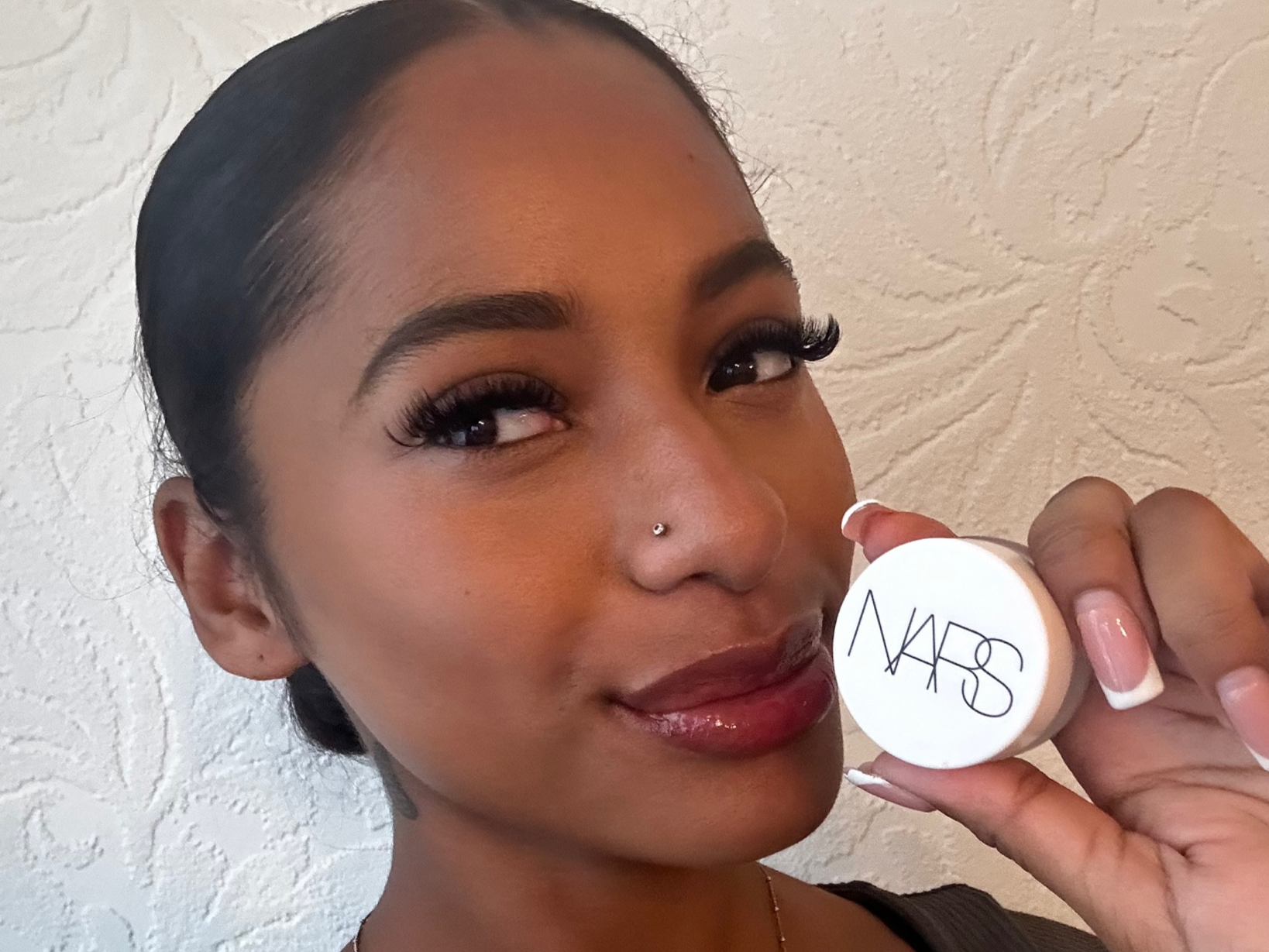 I never leave the house without concealer as my dark circles are a bit of an insecurity of mine so concealing them makes me feel more confident and comfortable. While I haven't used an eye brightening product before, I do sometimes use a concealer a shade lighter than recommended to get a lighter, fresher look. As a huge fan of Nars Pure Radiant Tinted Moisturizer, € 25,20 and Nars Blush, € 33,00 in Orgasm, I was keen to give the Light Reflecting Eye Brightener a go.
I used the Sunfire shade which was unfortunately too dark and red toned for my skin colour and didn't brighten my under-eye area. Sadly, the shade below Sunfire would have been way too light for my skin tone, so the brand definitely needs to add more shades to the range as it jumps from light to dark drastically. It was a huge shame because the smooth, creamy consistency made NARS' Eye Brightener easy to apply and seamless to blend.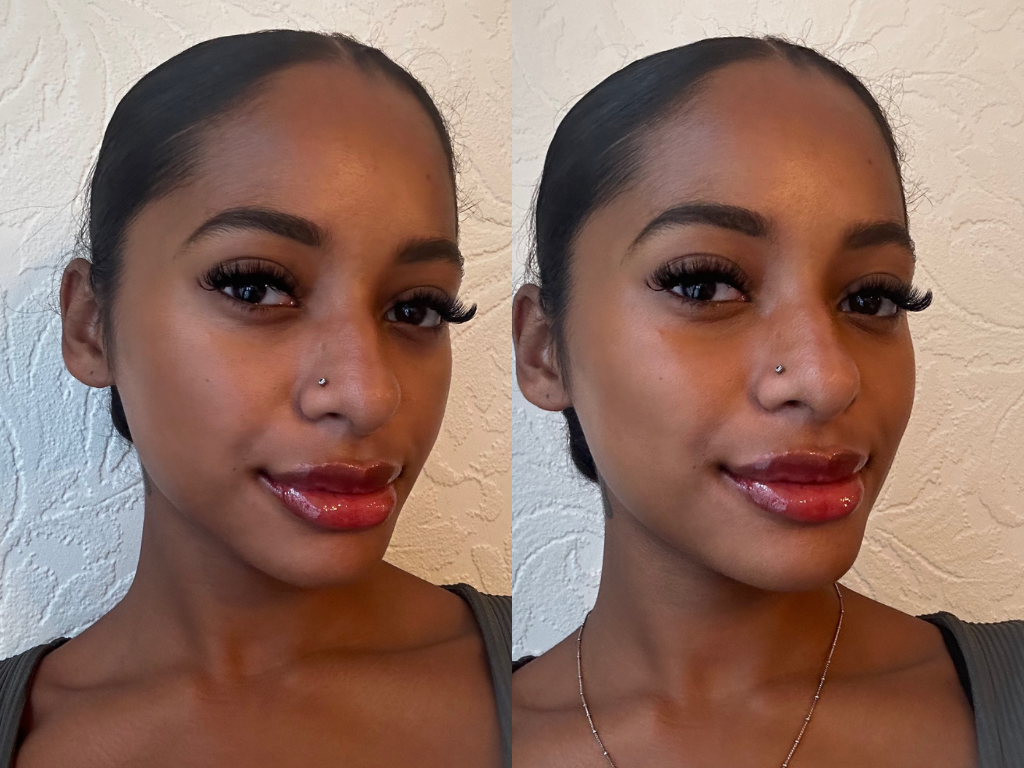 If you can, I recommend heading to your local Space NK store to be shade matched for this product. While the shade selection doesn't work for my under-eye area, I did use it around my nose area where I get a bit red and I can appreciate that NARS Light Reflecting Eye Brightener would be a good addition to your makeup routine if you want more coverage. It takes seconds to apply, so it doesn't feel like an extra step.
Victoria's NARS Light Reflecting Eye Brightener Review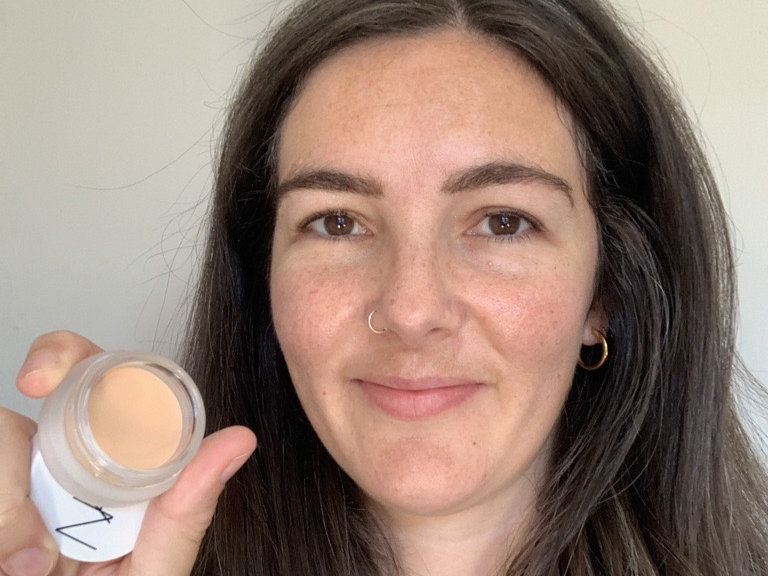 Becca's iconic under eye brightener was one of my can't-live-without makeup products. A day rarely went by where I wouldn't wear it on its own or underneath my concealer. It was a sad day when the brand closed and since then I've been on the hunt for a replacement. Could the NARS Light Reflecting Eye Brightener be the one?
I want to flag that the brand recommends using the Eye Brightener on top of your concealer rather than underneath. I used it underneath the first time and was underwhelmed with the results. When I used the formula as instructed, the result was vastly improved. I opted Night Swan, the lightest shade available, on top of NARS Soft Matte Complete Concealer in Crème Brulee and would say it was the right tone for me. However, as Vanessa and Lauren have pointed out, the six shades don't feel as extensive as NARS usual offering for base products.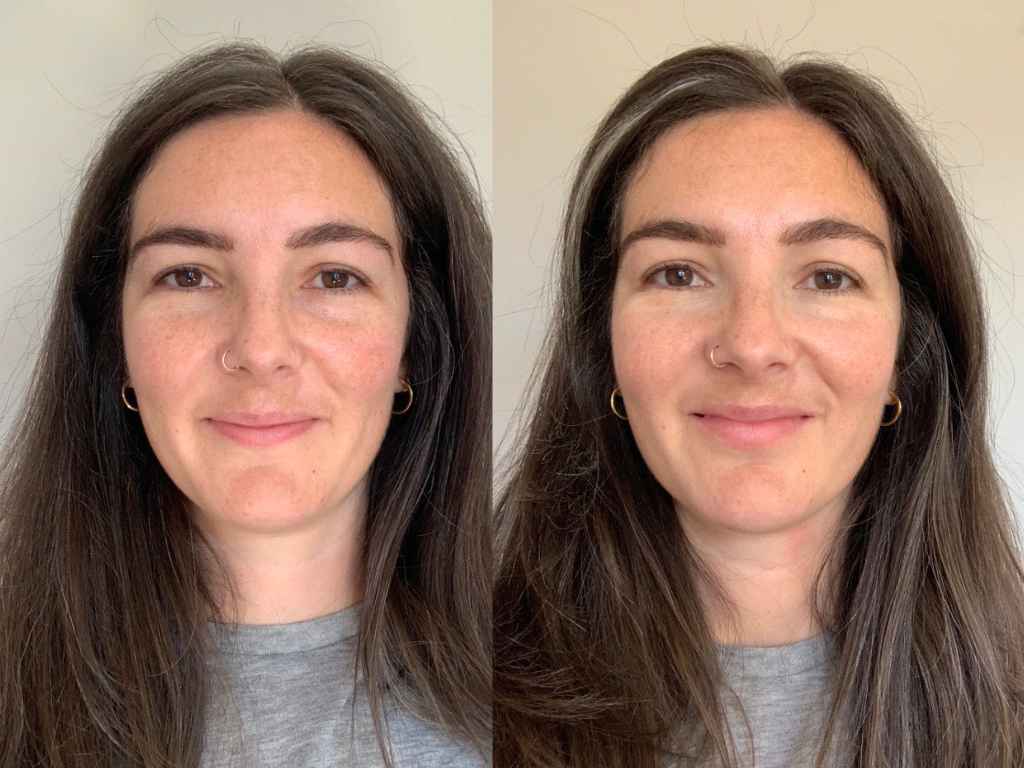 The before and after images above are subtle, but I wear very little makeup and genuinely loved this little pot of brightness. Concealer, blusher, brow pencil and eyeliner make up my kit on a typical weekday – I'm very much a minimal makeup person don't have the time or inclination for more. While NARS Light Reflecting Eye Brightener isn't as pearlescent, it's easily one of the closest formulas to Becca's and it did lift my under-eye area, particularly the very inner corners.
The Verdict On NARS Light Reflecting Eye Brightener
"I see Nars Light Reflecting Eye Brightener, € 36,00 as a little confidence booster – it's beautifully lightweight and good on days you want to keep things simple," says Vanessa. Victoria agrees: "It's super easy to use and doesn't feel heavy or drying under your eyes even when you layer it up."
How does the Light Reflecting Eye Brightener compare to NARS concealers? The coverage is lighter, but it has the same luxe, creamy texture that the brand is famous for. "There's definitely potential for this to be an incredible product, but unless you can be sure on your shade, I recommend going into Space NK to get shade matched," says Lauren.
Read More Honest Product Reviews
• Review of the NARS Laguna Bronzer
• Review of the Dermalogica Liquid Peelfoliant • Review of the Dr. Dennis Gross Derminfusions Eye Mask
• Review of the Drunk Elephant D-Bronzi Anti-Pollution Drops • Review of the NARS Soft Matte Advanced Perfecting Powder