LAURA MERCIER
Shortly after winning a place at a prestigious Parisian art school at the age of 17, Laura Mercier decided to shift her focus from the canvas to the face. With a rigorous course in makeup application from the Carita Make-up School under her belt, she embarked on several years' work on beauty advertising campaigns – all while freelancing as professional makeup artist to clients including Madonna. In 1996, Laura developed her own cosmetics company, designed with all of her past clients' needs and desires in mind.
SHOP NOW
Designed for all women of all ages, the Laura Mercier line is unashamedly classic.
Instead of basing her palettes and products on seasonal trends, she crafts edits that are timeless and wearable. Her famous Tinted Moisturizer, with its buildable, skin-like finish, is consistently a worldwide bestseller, earning accolades every year from customers and magazine editors alike. Plus, as personal makeup artist to Sarah Jessica Parker, Julia Roberts and Juliette Binoche among others, you know you're getting the A-list treatment.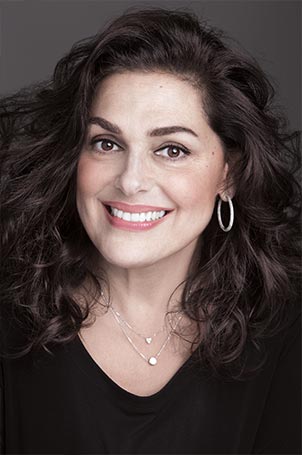 Tips for a flawless face
with laura mercier
Step one:

Prime the Skin

Laura's Foundation Primer creates the perfect canvas for makeup application.
Step two:

apply foundation

Laura believes makeup should look as natural as possible which is why she created a luxurious collection of foundations and tinted moisturizers in a rich range of shades and finishes.
Step three:

Conceal

Laura never goes anywhere without concealer—her award winning Secret Camouflage completely covers imperfections.
Step four:

Set with Powder

For a look that lasts all day Laura recommends setting makeup with Loose Setting Powder.