UK200019923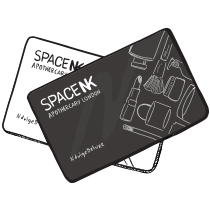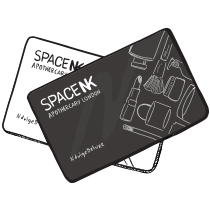 Brighten up your look with the sensational effect of RMS Beauty's Luminizers, a makeup product designed to illuminate your complexion and freshen up your life. With coconut oil and beeswax to nourish the skin, it can enhance your natural beauty and help to restore a youthful glow.
Incredibly light on the skin, this gentle product won't leave you feeling sticky or greasy. It creates a finish that feels smooth and silky without a crude or glittery effect after application.
Apply sparingly for a natural-looking shimmer that's bound to make an impression. You can also dust a little onto the shoulders and décolletage for a sensational evening look that maximises your energy and pizzazz.
Key Benefits
Lightweight formula will not clog pores
Natural ingredients support skin health
Brightens up dull complexions
Restores a look of vitality
SKU# UK200019923
*RICINUS COMMUNIS (CASTOR) SEED OIL, *COCOS NUCIFERA (COCONUT) OIL, *CERA ALBA (BEESWAX) (CIRE D'ABEILLE), MICA, TITANIUM DIOXIDE (CI 77891), TOCOPHEROL (NON-GMO), *ROSMARINUS OFFICINALIS (ROSEMARY) LEAF EXTRACT
Apply sparingly with fingers over the cheekbones, down the bridge of the nose, along the inner corners of eyes, and on the cupid's bow above lips for a natural glow. Add life to eyes by subtly applying onto the center of eyelids, just above the lashes.
A hint of the luminizer can be added along shoulders, shoulder blades and collar bones for a sexy evening look. Combine with the lip2cheek for a more sensual, shimmery mouth or mix sparingly with "un" cover-up for a radiant sheen.
跟踪的:Y50
在7-11个工作日内收到您的订单 消费Y350即可免费
表现:Y130
在3-5个工作日内收到您的订单
RMS 专注于采用纯粹、有机的原生态原料,其品牌精神与产品功效一样的强大。由美妆大师 Rose-Marie Swift (RMS) 创办,产品大胆、明亮、色彩鲜艳,专注于改善肌肤的光泽。
Rated

5

out of

5
by
sticky_nicky
from
SKIN LIKE HIGHLIGHTER
This is my third jar and I can't imagine life without it. Super natural highlighter that looks like glowing, hydrated skin. I apply this on the high points of my face including temples, brow bone and eye lids. Absolutely beautiful and I am often asked about what sort of skincare I use. Would thoroughly recommend for those who like a natural and nourished look.
Date published: 2021-04-25
Rated

5

out of

5
by
Natalia D
from
Great product
Beautiful everyday natural highlight! Perfect for no-makeup looks. It is not glittery or overdone. It looks like skin. It gives a beautiful glow. I loved the formula of this luminizer. Very lightweight with a beautiful finish. The consistency is creamy, a little thick, but blendable. Easy to apply and blend. I apply this product with my finger. It doesn't emphasize pores. It lasts all day for me.
Date published: 2021-04-11
Rated

4

out of

5
by
MeeraV
from
Highlighter glow
So I received a free sample of this highlighter when I purchased the lip and cheek product from the range. I was so excited to try the highlighter as I have seen people use on Instagram. However I have dark skin and found this highlighter ashy. I had to really blend to make it look better. Perhaps it was the wrong colour choice. However becca highlighter is better for my dark skin.
Date published: 2021-04-05
Rated

2

out of

5
by
Sobia Khalil
from
Wrong colour
I received it in living colour which is lightest and I don't think goes well with my complexion I think magic luminizer would be a better match for me. This is expensive product so I didn't purchase the second colour better suited to my colour I might someday
Date published: 2021-04-02
Rated

5

out of

5
by
RJL236
from
Stunning glow
Every time I wear this highlighter I receive compliments on how my skin looks. It leaves a glow that is not glittery, but just looks healthy! The texture is great and sits well on top of liquid foundation and a little goes a long way. I use either my finger tips or a small stippling brush to apply. When my current jar runs out, I will definitely repurchase.
Date published: 2021-03-27
Rated

3

out of

5
by
Gigi 11
from
For minimal makeup days
I had a little sachet of this highlighter in the lightest shade, which was a good match for my skin; I'm very pale. I was a bit worried when I saw it was slightly iridescent however on application it blended in well and looked really natural. The texture is quite thick and balmy though and staid quite sticky throughout the day, I'm not sure how that would work with powder products. It is pretty and gives a glow but I don't really understand the hype.
Date published: 2021-03-26
Rated

4

out of

5
by
mimidu
from
Beautiful natural glow
This is one of my favourite highlighters all time -- it gives me a natural "glowing from within" glow. I love that it looks very natural and doesn't enhance pores that some powder highlighters do on me. The shimmer is subtle, and I appreciate that I don't look like a disco ball with this product :) My only minor complaint is that this goes bad within 6-12 months, and the coconut oil(?) in this starts smelling a bit rancid.
Date published: 2021-03-01
Rated

5

out of

5
by
vhp8
from
Shimmering delight
I received a small sample of the RMS Luminizer in Living with my last Space NK order and it gives a gorgeous sheen to the skin. It doesn't feel too glittery or over the top, so I like to use it when I'm doing a simple make up with concealer, bronzer and a slick of mascara.
Date published: 2021-02-17
Rated

1

out of

5
by
Sophster
from
Don't get the obsession with this
I literally never give 1 star reviews but I just really dislike this product, and it was expensive too. This was soo dewy, but stayed thick and wet and sticky on my face for the whole day. Can't wear it with hair down as the hair will just attach to the stickiness on your cheeks. In addition, one of the primary ingredients is coconut oil, which is comedogenic, and broke me out. So not only do I dislike this highlighter, I could then also not wear any other highlighter for a week after for fear of highlighting my new blemishes.....
Date published: 2021-02-03
Rated

5

out of

5
by
luckyb05
from
Amazing
The rms beauty luminizers are truly beautiful. They give a gorgeous glow and sheen too the skin but they are not too much. The shade magic is a lovely champagne color. They blend really well into the skin as they are very cream and they will last you a while because you only need a little.
Date published: 2021-01-14
Rated

5

out of

5
by
Mimsibob
from
Perfect for natural glow
I love, love, love this! It is something that is used best with the fingers. I tap it on by my cheeks, nose, cupids now then I leave it to warm up and then pat, pat, pat.. It looks so natural. I have sensitive skin and haven't had any issues with it.
Date published: 2021-01-12
Rated

5

out of

5
by
JR2207
from
perfect natural highlighter
This is just perfect for a natural glow! Its so so easy to apply, especially with your finger and looks like your own skin but better. It's a brilliant product that has changed my view on highlighters! Possibly not enough for a full evening or bridal make up look but perfect for those who lean on the side of natural!
Date published: 2021-01-08
Rated

5

out of

5
by
Makeupgeek
from
Amazing
I originally received a small sample of this a while back & thought it was that good I had to get the real thing. It's a lovely creamy texture & applies so well in the places where I want the light to bounce.. a little goes a long way too. 10/10 great product!
Date published: 2020-12-13
Rated

5

out of

5
by
Princesschic
from
Great highlighter
I got a sample of this with one of my orders and I was pleasantly surprised. I used it as a highlighter on the high parts of my cheeks and under my brows. This lasted all day and wasn't glittery or fake shimmer. It was just a natural but noticeable highlight. It goes on smooth and lasts a long time. I'll be buying the full size version when i place my next order.
Date published: 2020-11-29
Rated

5

out of

5
by
nlsk
from
Gorgeous glow!
I was lucky enough to grab a sample of this in the lightest shade "Living" and it just gives me the most gorgeous glow! It isn't too heavy and particularly great for the brow bone and Cupid's bow area. I also like to mix a bit in with my foundation instead of wearing it directly on my cheeks - since I have a more olive skin tone, I find it a bit too light specifically on my cheeks! But that does not put me off whatsoever. I also love that this brand is cruelty free and very conscious with their choice of ingredients! Certainly a brand I'm going to invest in.
Date published: 2020-11-24
Rated

5

out of

5
by
JJude
from
Wonerful subtle highlight
I got a sample of the shade living with my order. It is such lovely subtle highlight. A lot of highlights don't work on my fair skin tone. But this one does. It is not a blinding highlight. And I like that. It's very wearable, perfect for every day use. My only complaint is that it's quite thick in texture and sometimes it would take off the products that I've already applied underneath it. Like my blush. But perhaps the trick with it is to apply the highlight first.
Date published: 2020-11-24
Rated

5

out of

5
by
Jo7702
from
Beautiful touch
Definitely recommend this product as received a sample to try, fantastic choice of colours and shades , easy to apply, good feel and fresh looking upon face , will be putting this in my top 10, loved this and would definitely recommend Beautiful part of make up kit , choose few different shades and blend together
Date published: 2020-11-20
Rated

5

out of

5
by
julespdl
from
Amazing illuminator
I've been loving this natural highlighter! I wasn't sure what to expect, but have been pleasantly surprised at how great this looks and feels. I've been wearing no makeup most days and minimal makeup over video calls, and this has been the perfect compliment to a more natural, no makeup look. I highly recommend this product and would definitely repurchase.
Date published: 2020-11-12
Rated

4

out of

5
by
Anonymous
from
Super Glow!
Having only used powder luminiser in the past i was very curios to see how this applied and looked . i tried the living shade which is quite pearly ,if applied very sparingly on top of check bones it does provide an amazing healthy luminosity . i have a light- medium skin tone and i think the living shade is probably best suited to the lighter skin tones, i am planning to buy the shade magic as overall i liked this product. the one thing to be careful is to be sure you only apply when your hair and make up is completely finished as a last step as it can be a bit sticky and interfere with other products .
Date published: 2020-11-10
Rated

5

out of

5
by
JES2710
from
So easy to use and looks amazing!
I'm not usually one for a dewy look...I've spent my life covering up my freckles, bright red cheeks and uneven skin tone. However, now that I'm getting a bit older, I'm finding my skin needs brightening a bit. I received a sample of this and used it cautiously as I find that creams take off my foundation. I absolutely loved it. I was so impressed with how it easy it went on, it's very subtle and stays on all day. After using the sample, I immediately bought a full size. Highly recommended.
Date published: 2020-10-21
Rated

5

out of

5
by
ash28
from
so pretty
i got a sample of living luminizer, this is such a pretty colour and very easy to use. it looks stunning on olive skin tones, esp on the cheek bones and above the lip. ive used few other other products but this is far been the best. will defo be buying this for xmas.
Date published: 2020-10-20
Rated

3

out of

5
by
emk
from
Beautiful dewy sheen but sticky feel
I have this in Living which is a pale pearlescent white it would be great if you are pale and find other shades of highlighters too deep. This is a tacky consistency feels like a lip balm when applied first, but depending where you use it and if your skin is drier the sticky residue does fade. On cheekbones this gives a dewy glass like finish with a great glow, and looks amazing when the light hits it, its not shimmery so quite a natural finish. I found my hair sticks to this until it dries which can be annoying. I used this on my inner eye corner and eyelids as advised but the colour was white and greasy looking and do not let this get in your eyes, for a product that can be used around eyes its very irritating and hard to wash out if it accidentally seeps in. I would not use this on a skin prone to spots or congestion as its basically coconut oil which is highly comedogenic, it also does not suit an oily skin. The finish is beautiful a natural glitter free dewy sheen, but I just do not like the consistency and even though it is light it does feel sticky and greasy on my skin, might be better for a more dry to normal skin, I'm combo oily. It does apply much easier if warmed slightly first.
Date published: 2020-10-17
Rated

4

out of

5
by
Rachel36
from
Good but overpriced
I love this luminizer in the peach shade, it blends well on above blusher to give some healthy colour to my pale skin. I want my highlighter to pop a little but can't stand when it is too obvious or glittery. This ticks all the boxes but is a little expensive for what it is.
Date published: 2020-10-13
Rated

3

out of

5
by
Iva T
from
Formula varies across shades
I have this in the shades Living and Magic. I had high hopes for the Living Luminizer but it left me utterly disappointed. The pigment does not register on my face and it just looks greasy. What's worse, it never sets so it makes my hair stick to my face — no makeup should do that! The Magic Luminizer is much better, it has a mousse-y texture, is much easier to apply and is definitely less sticky.
Date published: 2020-10-10
Rated

5

out of

5
by
Rachael25
from
Natural
I recieve a couple of samples of this product and thought it was very nice. It's natural and sheer but there's not too much of a silvery colour or sparkle to it. The colour I got was living luminiser. It leaves skin dewy and glowing. The other colours looks nice too
Date published: 2020-10-09
Rated

4

out of

5
by
Georgiakatherine
from
Perfect on top of holiday skin
Nice cream highlighter, quite strong so you need to be delicate adding a little bit at a time! Usually just melt it with my finger to blend, it can be cakey if used on top of heavy makeup but adds a lovely champagne glow if used on plain skin. Perfect to use on holiday with a tan. Not sparkly but more of a glow!
Date published: 2020-10-01
Rated

4

out of

5
by
Giubia
from
nice and delicate highlighter
I tried a sample of RMS Beauty's Luminizer - this is the first time I've tried a product from this brand and I'm impressed. The highlighter is light, blendable, and has just the right amount of 'glow' for me. Importantly, it's not glittery which I really don't like in highlighters. I tried the shade 'Peach' which is right for me as it has a subtle rose tone. Would purchase a full size!
Date published: 2020-09-21
Rated

5

out of

5
by
AnnaGriff
from
Lovely natural glow
I brought this after trying a mini from a RMS palette which I loved. Lovely bendable product that gives a natural glow - I'm not a big fan of overly glittery obvious highlighters so this suits me perfectly. Really good value for how long it'll last too!
Date published: 2020-09-08
Rated

4

out of

5
by
Jayne17
from
Beautiful highlighter
This is a beautiful highlighter that gives a natural glow. It contains coconut oil so it applies easily and smoothly on to the skin. It is easy to blend and has a lovely creamy consistency. It is quite sheer so you do have to reapply throughout the day. You only need a tiny amount so although it's a small pot, it'll last for a long time.
Date published: 2020-08-28
Rated

5

out of

5
by
Vedrana
from
Lovely natural glow
This highlighter isn't at all what I expected it to be. It's incredibly light and doesn't have that much 'colour' (I bought Champaign rose and I'm medium fair skin). It looks more like you have a lovely natural glow and really dewy skin. Looks so natural. I love it!
Date published: 2020-08-06
bvseo_sdk, dw_cartridge, 18.2.0, p_sdk_3.2.0
CLOUD, getReviews, 25ms
reviews, product