US300024895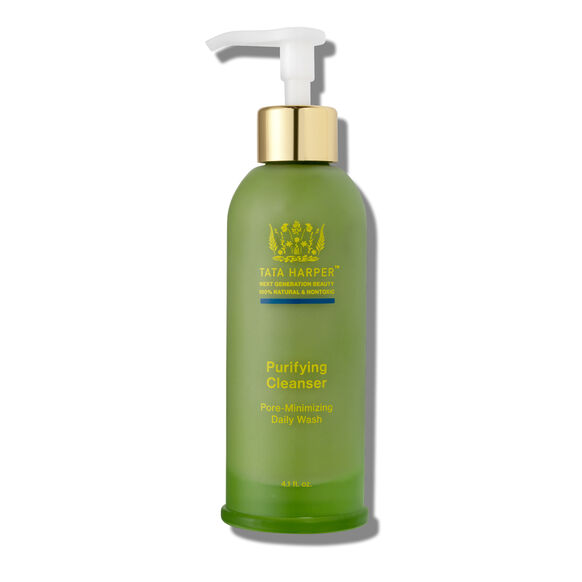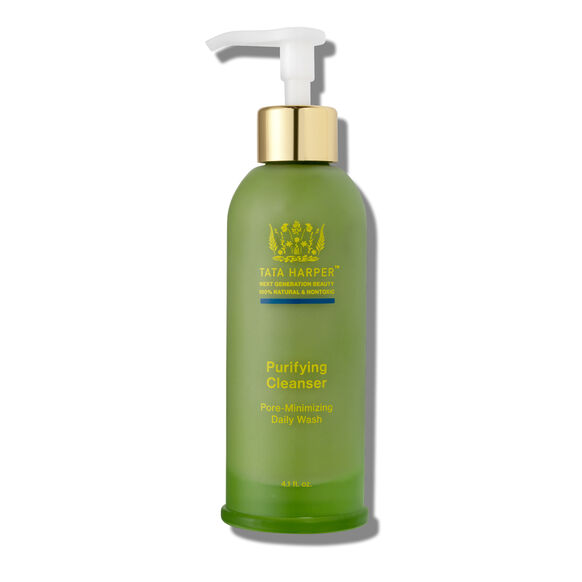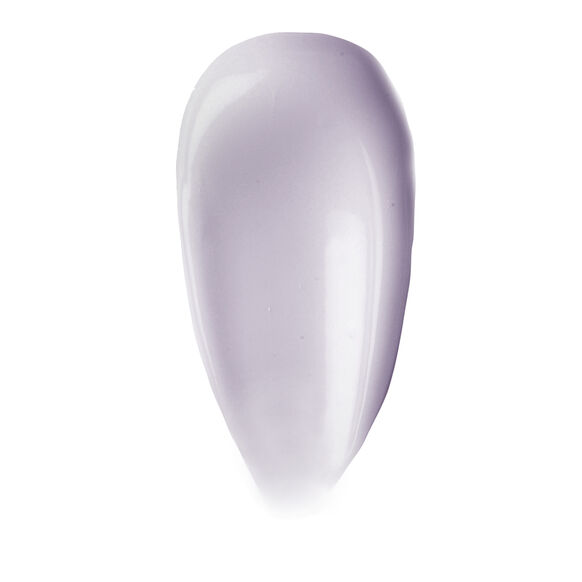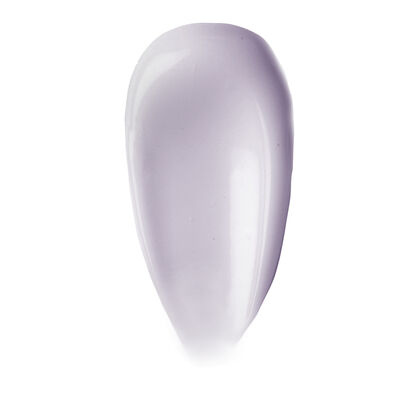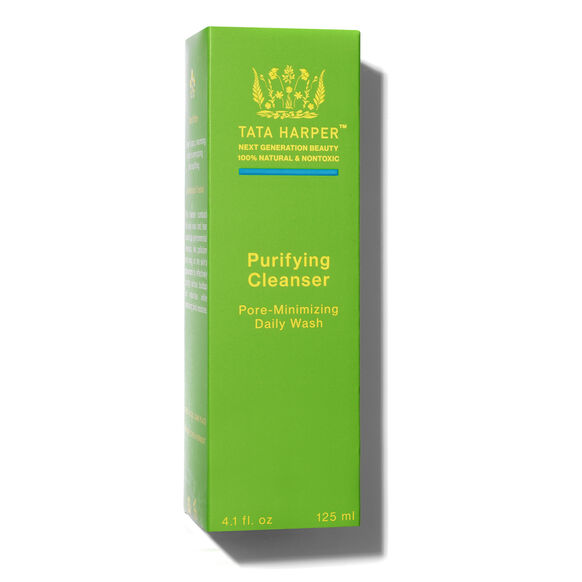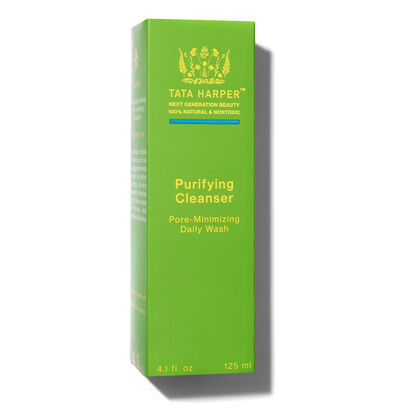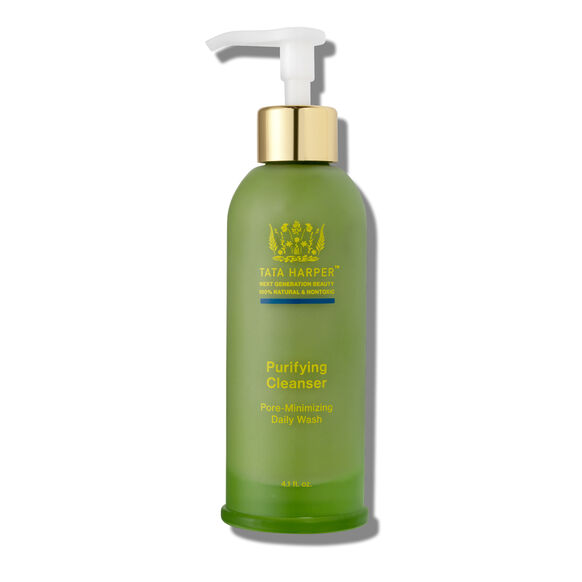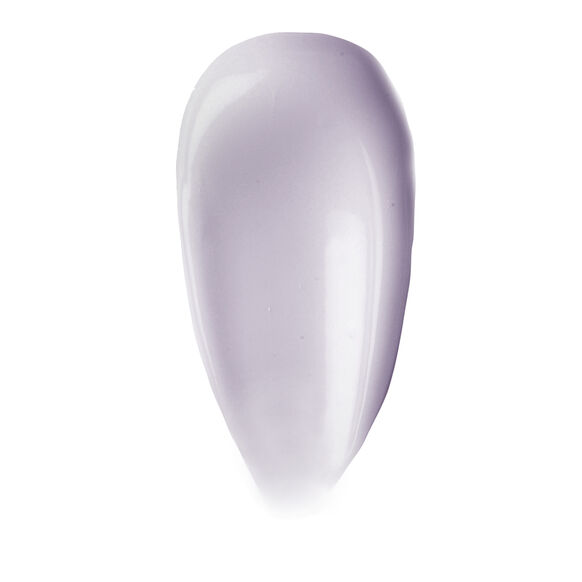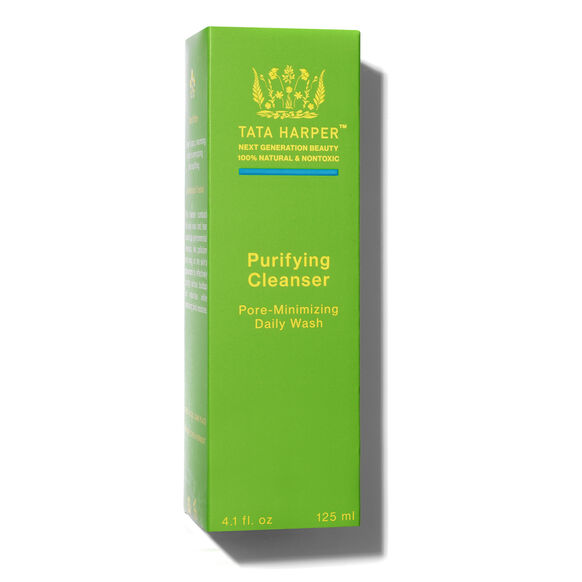 Fast and easy payment with

Tata Harper Purifying Cleanser 是一款修复性护肤产品,适合现代环境,可对抗环境造成的肌肤老化。使用时,这款洁面啫喱在遇水前会溶为油状,质地奢华,加水后会产生细腻温和的泡沫,清洁滋润肌肤。
这款净化产品含有可产生少许泡沫的糖类,能温和清洁肌肤,富含石榴和木瓜酵素,可去除毛孔杂质,而西兰花提取物则可促进肌肤生成酶,形成保护,同时平衡油脂分泌,打造柔软、光滑肌肤,均匀肤色。
添加有丁香、茴香和生姜精油,可促进细胞代谢和循环,为肌肤提供所需保护,抵御日常环境带来的损害,让肌肤持久处于年轻状态。
Key Benefits
使用时,这款洁面啫喱会溶化,为肌肤带来奢华体验
去除毛孔杂质
促进肌肤生成酶,形成保护
有助于防止环境造成肌肤老化
让肌肤更加柔软、光滑,且肤色均匀
SKU# US300024895
CAPRYLIC/CAPRIC/TRIGLYCERIDE, HELIANTHUS ANNUUS (SUNFLOWER) SEED OIL*, GLYCERIN, AQUA/WATER/EAU, PROPANEDIOL, SUCROSE LAURATE, GLYCERYL UNDECYLENATE, SUCROSE STEARATE, SUCROSE PALMITATE, DECYL GLUCOSIDE, ORYZA SATIVA (RICE) EXTRACT*, GLYCERYL CAPRYLATE, LACTOBACILLUS/PUNICA GRANATUM FRUIT FERMENT EXTRACT, PAPAIN, CURCUMA ZEDOARIA ROOT OIL, MAGNESIUM ALUMINUM SILICATE, ZINGIBER OFFICINALE ROOT OIL, CYMBOPOGON CITRATUS (LEMONGRASS), SALIX ALBA (WILLOW) BARK EXTRACT, EUGENIA CARYOPHYLUSS FLOWER OIL, ABIES PECTINATA LEAF OIL, FOENICULUM VULGARE OIL, ALOE BARBADENSIS LEAF JUICE*, KAOLIN, BIOFLAVENOIDS, LEUCONOSTOC FERMENT FILTRATE, MONTMORILLONITE, MICA, BRASSICA OLERACEA ITALICA (BROCCOLI) EXTRACT, CITRAL, CITRONELLOL, EUGENOL, GERANIOL,LIMONENE, LINA
跟踪的:Y50
在7-11个工作日内收到您的订单 消费Y350即可免费
表现:Y130
在3-5个工作日内收到您的订单
Tata Harper 旗下拥有一系列高效、注重健康的天然美容和护肤产品,这些产品产自佛蒙特州,采用 100% 纯天然成分和有机原料制成。该品牌致力于打造洁净纯粹之美,拒绝在产品中使用合成化学物质。
Rated

4

out of

5
by
Anonymous
from
Great cleanser
Great cleanser from the Tata Harper's range. Very easy to use, it emulsifies and rinses very easily. Leaves skin clean, soft and fresh but not dry. Good scent and packaging. It is expensive, but a good option if you are looking for a daily cleansing treat.
Date published: 2021-05-16
Rated

5

out of

5
by
Porgel
from
Another great cleanser
I have tried the clarifying cleanser and also the refreshing cleanser. I am 53 years old and lately have been having issues after being diagnosed with mild rosacea and suffering hormonal breakouts. The clarifying cleanser does a great job of clearing the skin but can be a little harsh, the refreshing cleanser is a daily cleanser which although I had no issues with, is my least favourite of the three as Ididn't really see of feel any advantages. I decided to try out the purifying cleanser as my skin was just not clearing up and repairing. I have been using for a week and I really like it. My skin is finally starting to clear. It makes your skin feel cleansed but soft and the redness I suffer with is calmed. So glad I tried this one.
Date published: 2021-03-27
Rated

5

out of

5
by
Ch3l
from
Great clean
This products always leaves my skin feeling super clean and fresh with out being too harsh on the skin. I don't really breakout but I am sure it would be good if you do. Love all the Tata Harper range and the fact they are made with natural ingredients.
Date published: 2021-03-26
Rated

4

out of

5
by
MariaAnn
from
Undecided!
This is my first Tata Harper product and after reading such positive reviews was excited to try this cleanser. Lovely packaging and pump dispensary is a big plus for me. Delightful lemon scented creamy gel formula, that fairly instantly becomes an oily consistency on contact with the skin. Rinses to a milky liquid in contact with water, leaving your skin feeling deeply cleansed, silky soft and clean. My only negative at this point is that my eyes are not so keen and I have to be very careful not to let the cleanser reach them. I need to use this product for a longer period of time to decide if it is a keeper.
Date published: 2021-01-16
Rated

5

out of

5
by
Ballerina345
from
Love Tata Harper!
I have been fan of TH products for some time. I've purchased their masks, moisturisers serums and finally this cleanser. This is the best I've used- ever! Although I don't suffer with any skin issues at all I have very sensitive skin and my skin reacts to almost everything. This is a magic in the bottle. I jumped into using this every night and within a week my skin felt great. Cleanser itself is good consistency don't need a lot, good for first cleanse (without make up), removing make up or just as a morning cleanse. I used to use different cleanser in the morning and different at night now I only use this. Buying this was the best choice and I am a complete Tata Harper convert. Fantastic brand, I love it.
Date published: 2020-12-28
Rated

5

out of

5
by
NormaM
from
Beautiful Cleanser
I have re-purchased this cleaner many times. It really is something special, and worth the investment as a little goes a long way. I love the gel consistency which turns to a light oil as you massage into your face and neck (avoiding the eye area), add a little water and the texture becomes milky. Rinse well, and your skin will feel instantly better - clean, but also hydrated. Use daily and you will see an improvement in your skin.
Date published: 2020-11-29
Rated

5

out of

5
by
Katrine_90
from
My favourite cleanser!
This is my all time favourite cleanser! It makes my skin feel amazing and super clean. It is lovely to put on (luxurious feel) and it turns into a milky consistency when you wash your face. Being exposed to so much pollution in the city, this is a must for me.
Date published: 2020-10-30
Rated

4

out of

5
by
Cate123
from
Would be 5 stars if not for slight eye stinging sensation
Like all Tata Harper cleansers this is on the pricey side. I use it as a single cleanse for my morning routinte. Again, like all Tata Harper products , it has a very uplifting aroma. It leaves my skin feeling very soft and refreshed. I would give it 5 stars, but on occasions I have noticed a slight stinging. I do have incredibly sensitive eyes and the irritation was incredibly short lived. IT definitely won't put me off purchasing again; but worth noting in the review.
Date published: 2020-09-28
Rated

5

out of

5
by
Galevitch
from
another great cleanser
Another great Cleanser from Tata Harper, it has really particular texture which goes from gel to oil and then to milk. the scent is very pleasant, I don't use it to take the make up but as a first step when I wear just spf, it is nice to make some face massage with it
Date published: 2020-09-16
Rated

5

out of

5
by
sheva2804
from
My favorite cleanser - the smell is DIVINE!
My favorite cleanser - the smell is DIVINE! I am so in love w/ this cleanser. The smell is divine and makes me feel like i'm having a spa treatment. I also love the way it goes on first like a gel and then becomes an oil. I have very sensitive skin, and LOVE massaging this into my skin every morning & evening, i can feel my skin soaking up all of the goodness. It also washes off very easily and leaves my skin feeling fresh and not tight! Highly recommend this and all Tata Harper products. This is the 5x time i'm replenishing this cleanser since I started using it which has never happened w/ any other product before!
Date published: 2020-09-01
Rated

5

out of

5
by
AQL2020
from
Love this cleanser!
I love this cleanser to help remove my makeup at night. The gel/ oil formula leaves my skin feeling super clean but also lightly moisturized and dewy. Offers a great, deep clean on days when you don't want to use a scrub or other exfoliator. Highly recommend!
Date published: 2020-08-22
Rated

3

out of

5
by
Alice F
from
Good cleansing mask
I received this purifying mask as a sample, and I tried this one time, this purifying mask is a little bit stronger then tata harper resurfacing mask, but I can see my skin look so clean after using it, recommended for oily or combination skin types , not for dry or sensitive skin.
Date published: 2020-07-31
Rated

5

out of

5
by
Charmine
from
A must have for everyday
I love this. I've been using a gentle 'boring' cleanser for months as I have sensitive acne-prone skin so I was nervous to try something different, but I was so glad I did. This smells and feels amazing and my breakouts have reduced significantly. Am also using retinol (at night) and vit c oil (in the morning) and it appears the combination works for me. Will rebuy.
Date published: 2020-07-30
Rated

5

out of

5
by
rachskincarefan
from
Amazing cleanser
I bought this cleanser to try the Tata Harper range out. I absolutely love the texture and it smells divine. I feel it's a brilliant second cleanse, especially after a busy day as it's such a treat to use! I will definitely be repurchasing this but trying to make it last a while as it's very expensive! Totally worth it though...it's up there with one of my favourites.
Date published: 2020-07-29
Rated

5

out of

5
by
jc2180
from
Love It
I was so used to a highly foaming cleanser for my combo/oily/acne skin and then I was recommended to try a gentler one. I tried this and am absolutely in love with it! The texture is gel/cream-like then turned into oil when you massage it onto dry skin. The scent is gorgeous and it definitely doesn't leave your skin feeling too tight after cleansing. Remember to avoid direct contact with your eyes though cause the essential oils in it like ginger can sting them.
Date published: 2020-07-13
Rated

3

out of

5
by
Beth99
from
Good but not great
Everyone mentions the smell: personally, I like it. For the price point, however, it does not live up to the hype. I find it very drying, so perhaps the older customer should avoid it. I do like the ethos of the company, but bear in mind: this is not a product that can be saved for later; it needs to be used when purchased
Date published: 2020-06-17
Rated

5

out of

5
by
Juliette13
from
The BEST Cleanser!
I am in love with this cleanser! I use it after exfoliating and it calms the skin, it's so soothing. The smell is divine - signature Tata harper fresh & floral scent. Love the fact it turns to oil as you massage into the skin. I then remove with cold water as it advises to on the box & it's such a nice change from other cleansers that state use hot water! Great for anyone who has redness, it's calmed my skin down, minimised my pores & evened the tone. Highly recommend!!
Date published: 2020-06-12
Rated

4

out of

5
by
SelenaL
from
My favorite TH cleanser so far...
From the three TH cleansers I've tried so far, this one is my favorite of the bunch. It's a non-foaming almost balm-like texture cleanser, which smells delicious (like citrus fruits) and dissolves anything from minimal to moderate makeup, without stripping my skin and at the same time not leaving it oily or over-saturated. For heavier makeup I use TH's Nourishing Oil cleanser before this. Either way I still get a very slight 'film' left on my skin, as I do with some of their other cleansers, but a quick wipe with a damp cotton pad easily sorts that out. Another thing I like about this cleanser is that my skin feels smoother and has a nice glow which I never fail to notice after cleansing and drying my face, thanks to the natural BHA in its Willowbark extract and enzymes. The glow, the glass bottle, the scent and the oils...it's about as close as it gets to a mini spa experience for me. One word of caution though, the essential oils in this are some of the most potent I've come across in a skincare product so far (Lemongrass, Ginger, Clove) and it most probably won't suit some skin types. Definitely one to sample beforehand if you are sensitive to essential oils, or just sensitive in general. ~ My Space NK Top 7 must-have list ~ (thought it might be useful to share my top 7 must-have beauty products of all time, focusing mainly on my purchases at Space NK) 1. Hair Loss Treatment: 'Divine Herbal' - Hair Oil 2. Bronzer: 'Chantecaille' - HD Perfecting Bronze 3. Pigmentation + Anti-Aging Serum: 'Divine Herbal' - Facial Treatment Serum 4. Eye Primer: 'Ilia Beauty' – Natural Brightening Eye Primer 5. Mask: 'Eve Lom' – Radiance Transforming Mask 6. Foundation Brush: 'Space NK' – Brush 102 7. Shampoo: 'Briogeo' - Scalp Revival Shampoo
Date published: 2020-06-03
Rated

5

out of

5
by
sheva2804
from
amazing!
You know I'm desperate for a product that helps my skin when I pay this for a cleanser! But even as I thought "madness!" I put it in my cart. No regrets, friends! I'm pushing 40 and have hormonal acne and clogged pores. It is a huge drain on my self-esteem. I've tried hundreds of products. This cleanser is amazing! Seriously! I massage it on, and I can feel it working. I can actually feel and see the "grit" it pulls from my blackheads. So satisfying. I've gone through my first bottle of this, and my skin is so improved. Less clogged and way less PMS-timed breakouts.
Date published: 2020-06-01
Rated

5

out of

5
by
JB123
from
Great cleanser
I have bought this cleanser many times and haven't been able to find another cleanser that lives up to it! It leaves your skin feeling lovely and fresh and it also has a beautiful scent. I really notice a difference in my skin when using this cleanser - less blemishes and overall better appearance of my skin in terms of brightening and looking refreshed and not dull!
Date published: 2020-04-13
Rated

5

out of

5
by
Mary6510
from
Really excellent cleanser
I actually bought this product by mistake, but was really happy that I did. I would use it most mornings as a first step in a double cleanse - putting it on dry skin before I got in the shower, leaving it for a few minutes and then rinsing off when I got in the shower. It always made my skin really soft afterwards, and with no irritation. I really liked the scent. I thought it smelt like opal fruits! It is expensive, but I found it did last quite a liong time. I will definitely repurchase.
Date published: 2020-04-08
Rated

5

out of

5
by
Chloe lm
from
I love this!!
I've been debating buying this cleanser for years! No lie! I've tried so many different products and didn't want to spend so much money on a cleanser that potentially did not work. However, I'm glad I finally took the plunge and bought this! It is incredible!! Since using this my skin is brighter and there is substantially less blemishes than before! I absolutely adore the smell! However I know this isn't to a lot of people's taste! Also, do not get this product in your eye!
Date published: 2020-03-19
Rated

3

out of

5
by
Sandman1600
from
good but smelly...
Good but smelly... I purchased this as part of a bumper order of Tata products as I liked their ethos and the packaging is gorgeous. Sadly, even though I liked the cleanser, I couldn't cope with the smell. It doesn't seem to go away and I could smell it for hours after. It's nasty.
Date published: 2020-03-01
Rated

5

out of

5
by
Peels Masks and Scrubs
from
Love love love
This is such a fantastic cleanser. very much a treat due to the price but it will last you a very long time and gives you such a gorgeous experience at home. It cleanses my skin beautifully, leaves my skin hydrated, bouncy and dewy and also squeaky clean. I absolutely adore it.
Date published: 2020-02-13
Rated

5

out of

5
by
Nic at Our Little Lives
from
Fantastic cleaner
I'm a huge fan of Tata Harper anyway and tried a few of their cleaners and this did not disappoint. Yes it's a little pricer than other cleaners but for me worth every penny. If you want to take care of your skin and have results like clear, smooth, brightening and healthy looking skin
Date published: 2020-01-29
Rated

5

out of

5
by
GigiRachael
from
Feels & smells incredible
I've been using this cleanser on my face now for over a week, and I personally noticed a difference straight away to my skin. It is SO hydrating (I suffer with psoriasis and also have combo oily/dry skin on my face) and doesn't dry my skin out like other brands of cleaners I've used in the past. I fall asleep still smelling it on my skin - a lovely bit of luxury for my face!
Date published: 2020-01-26
Rated

4

out of

5
by
tilda94
from
So good!!
Ah, if only I could justify buying this all the time!! This is a beautiful cleanser, such a joy to use in terms of smell and texture. I have oily blemish prone skin and my skin was very happy using this cleanser. It doesn't leave my skin feeling dry or tight - often an issue when it comes to cleansers target for those with oilier skin. Skin feels refreshed and clean hydrated. In terms of controlling breakouts, I didn't notice a massive reduction, but it didn't cause any new ones either!
Date published: 2020-01-22
Rated

4

out of

5
by
Mona22
from
Feels amazing
I was very excited to use this cleanser and I have been using it for 3 weeks now and I really love how this feel on my skin very silky luxurious gel to oil to milk very good for facial massage too and my skin never felt dry after cleaning and I love the smell very refreshing citrus and it's not that strong but I didn't notice that much changes on my clogged pores not sure yet.
Date published: 2019-12-20
Rated

5

out of

5
by
ep007
from
My every day piece of luxury
I would say to anyone considering buying this cleanser - if you have the cash to splurge and you have combo skin you NEED to try this! It has an interesting texture - almost gel-cream like. But when mixed with water becomes a milk solution. It is not over fragranced. Leaves my skin clean and not dry. I use this as a second cleanse so my skin can have all the benefits. Has not broken me out either!
Date published: 2019-11-19
Rated

3

out of

5
by
Iona
from
Smells incredible
However this stings my eyes which makes it quite limiting as a first cleanse. I can only use this over my face to remove other makeup. It smells heavily fragranced with essential oils which is nice but these aren't so good for the skin and can be irritating. It's so hyped but for the price I'd at least like to use it to remove eye makeup.
Date published: 2019-11-15
bvseo_sdk, dw_cartridge, 18.2.0, p_sdk_3.2.0
CLOUD, getReviews, 25ms
reviews, product