UK200017364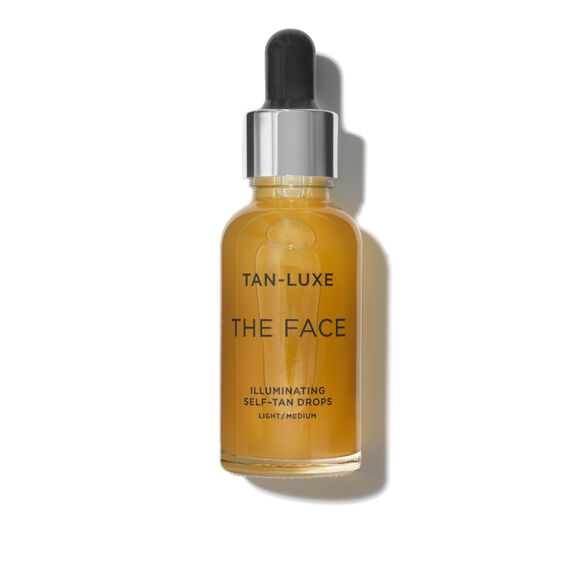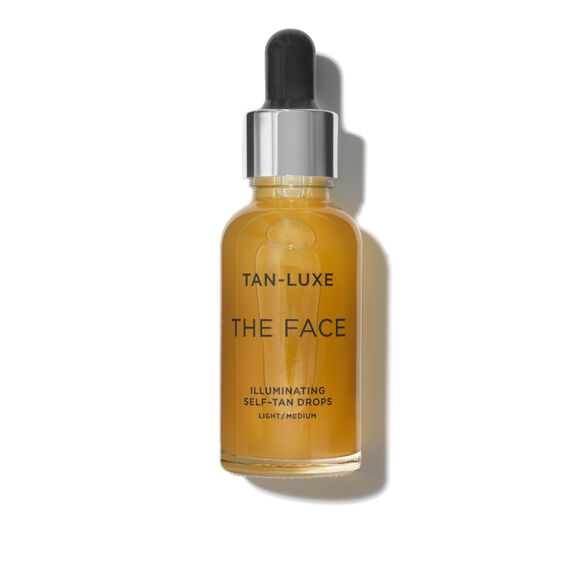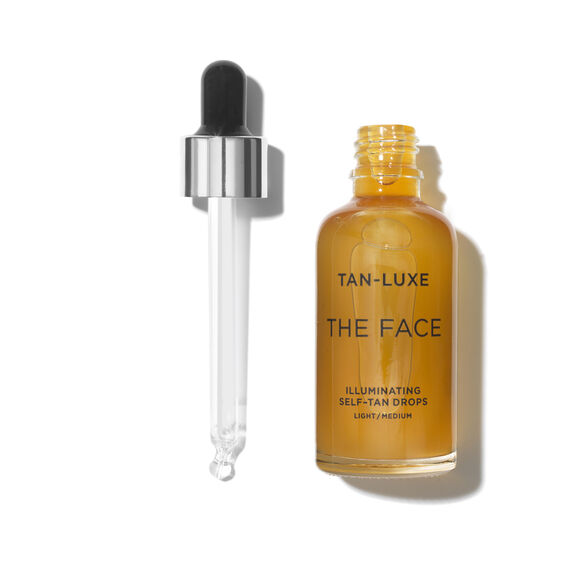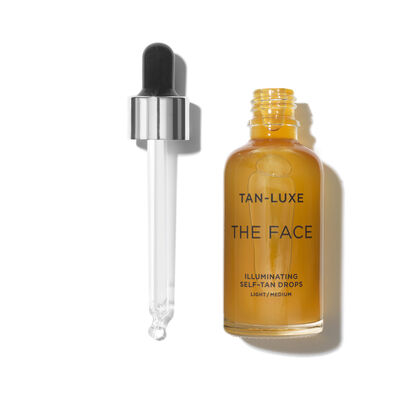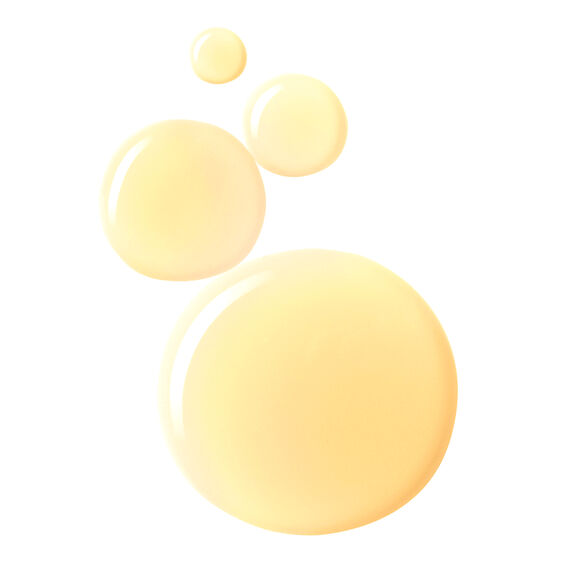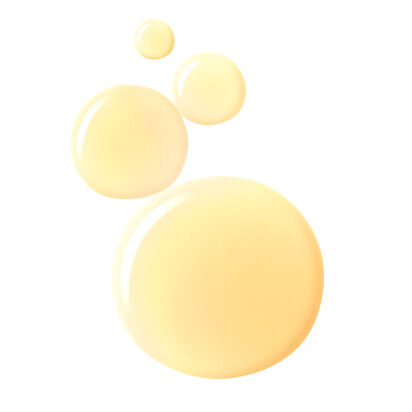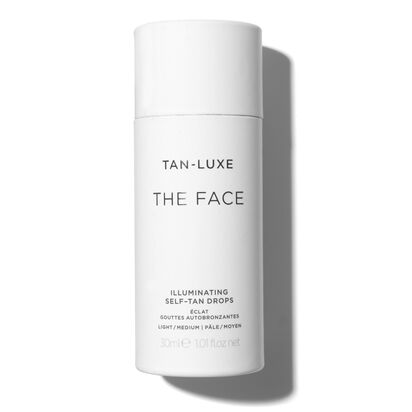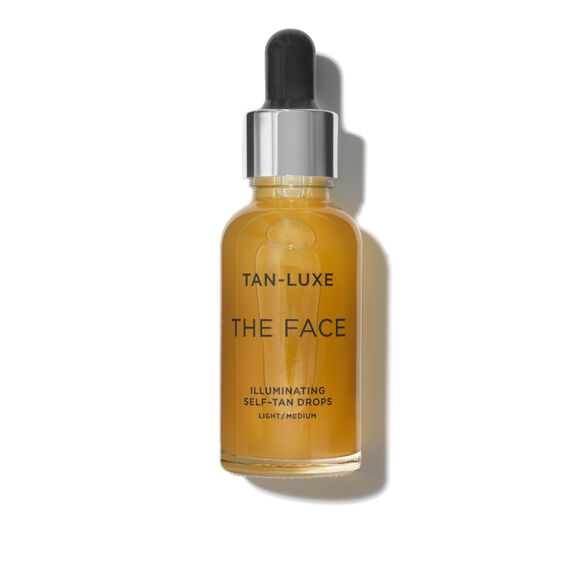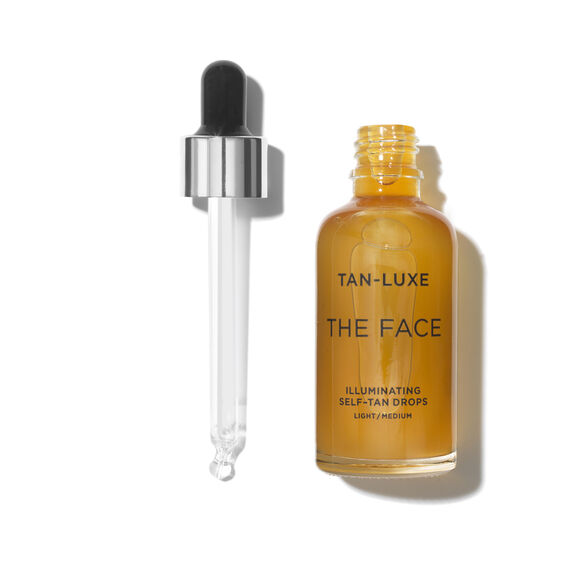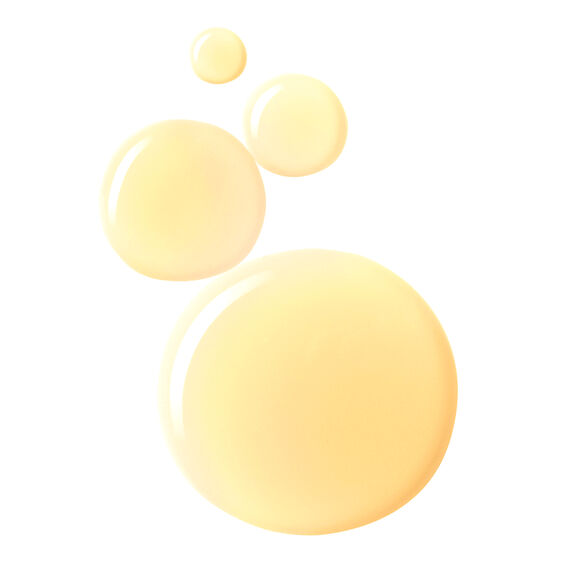 Fast and easy payment with

Enjoy a unique, tailor-made approach to self-tanning with Tan Luxe The Face Illuminating Tan Drops. Benefitting from triple-tan technology, moisture balance complex and odourlite fragrance technology, these drops offer a flawless, natural looking complexion, without streaks or giveaway smell.
Tan Luxe The Face Illuminating Tan Drops are simple to work into your skincare regime. Just mix a few drops to your chosen moisturiser, serum or facial oil, warm in the palm of your hand and apply evenly to the face.
The more drops you add, the more intense the bronzing effect will be. Your tan will develop bespoke to your skin tone thanks to this luxurious formula, which is packed with smoothing natural ingredients such as vitamin E and aloe vera.
Key Benefits
Non-streaky formula
Bespoke results to suit your skin tone
Features triple-tan technology
Odourlite fragrance technology
Smooths skin
Moisture balance complex formula
SKU# UK200017364
AQUA (WATER), DIHYDROXYACETONE, ALCOHOL DENAT. (ALCOHOL), GLYCERIN, ERYTHRULOSE, RUBUS IDAEUS, (RASPBERRY) SEED OIL, ALOE BARBADENSIS, LEAF JUICE, HYDROLYZED SILK, CARAMEL, TOCOPHERYL ACETATE, XANTHAN GUM, POLYSORBATE 80, PARFUM (FRAGRANCE), LIMONENE, GERANIOL, HEXYL CINNAMAL, BENZYL SALICYLATE, BU-TYLPHENYL METHYLPROPIONAL, SODIUM HYDROXIDE, BENZOIC ACID, DEHYDROACETIC ACID, PHENOXYETHANOL.
Mix 1-4 drops to your usual moisturiser, serum or face oil in the palm of your hand and apply evenly over the face. Additional drops of the product will add depth of colour and glow to the final result. Wash hands thoroughly after application.
Maintain: Gently exfoliate skin regularly to maintain an even, luminous glow.
Do not apply on broken, irritated or hyper sensitive skin. Does not contain sunscreen and will not protect against sun exposure.
跟踪的:Y50
在7-11个工作日内收到您的订单 消费Y350即可免费
表现:Y130
在3-5个工作日内收到您的订单
TAN-LUXE 在美黑领域拥有超过 5 年的经验,研发了一系列令人惊叹的美黑产品,毫不费力即可打造质感出众的闪亮肌肤。TAN-LUXE 引入了一种全新的护肤方法:美黑。这是一种尚未被大众接受的现代审美趣向,将拥有健康光泽的皮肤视为一个人所具备的终极魅力。
Rated

4

out of

5
by
ksenliv
from
Great tan, despite the specific smell
I have quite pale skin which burns easily so I always cover my face, so I on vacation I always use self-tanners on my face. I usually ignore the smell of self-tanners, however recently I noticed that the ones without the specific smell are just as good as the ones still carrying the smell. This one is easy to dose, indeed you can achieve glow or full tan as desired. I only took the rating down a notch because of the smell which can be felt until the morning.
Date published: 2021-06-02
Rated

3

out of

5
by
NB123
from
made me break out
Really wanted to like this but it sadly made my skin break out. After using twice I did see a difference in my tan which was great, but not sure what to do to avoid break outs - I guess it blocks my pores too much. I tried with different cleansers but no luck.
Date published: 2021-05-04
Rated

5

out of

5
by
Hollyhock
from
Great invention
I hate using fake tan on my face as it always breaks me out, so this is the best invention ever. A few drops in my favourite night cream and I wake up with a lovely healthy glow. I use regular self Tanner on my body and then use this on my face and it always blends together well.
Date published: 2021-04-30
Rated

5

out of

5
by
Jdz
from
Perfect glow up for boys and girls
I bought this product about a year ago. I always used to use the Chanel one. This smells less strong. Just a couple of drops mixed with moisturiser. Only watch out is to let it dry before sleep otherwise I find my neck can be a bit patchy. The result is always natural but noticeable and you can build up or use more if needed.
Date published: 2021-04-21
Rated

5

out of

5
by
Jodie_P
from
Wowed by this oil!
I received this as a sample and thought I'd give it a go not expecting too much. Oh my goodness what an amazing surprise! It smelt lovely (no yucky fake tan buscuity smell) and absorbed a treat, mixed in with my normal moisturiser to avoid any stains, the next day I felt like a bronzed goddess! So natural looking and amazing colour that lasted days, even after exfoliating! Can't recommend this product enough and I've since gone on and bought the full size!
Date published: 2021-04-12
Rated

4

out of

5
by
Roussel
from
Lovely glow
I've got fair skin and medium brown hair so went for the light drops. I add 2-3 drops once or twice a week into my moisturiser to give me a bit of a glow and it definitely works with no streaks. However it does make my skin go a bit shiny and it does smell of biscuits
Date published: 2021-04-06
Rated

5

out of

5
by
Looby 55
from
Quite possibly the best!
I have been using this product for just over 2 years now, and I have to say it's the best I have used. Just 3 or 4 drops in with your normal good quality moisturiser is all you need. It's economical, produces a smooth all round tan and does not streak. I can not live without this product!
Date published: 2021-03-31
Rated

5

out of

5
by
Charlotte1507
from
The perfect face tan
I've been using this for around 6 months now and it's really brilliant. I just add a few drops to my moisturiser and it gives me the most gorgeous sun-kissed glow. It also is the only focal tan that does not break me out which is a must for me. Love it
Date published: 2021-03-30
Rated

5

out of

5
by
Sas27
from
I love this!!
I have been using this product for years and have recommended it to so many friends!! It gives you a lovely natural looking tan and it's so easy to use and incorporate into your skincare routine by just adding a fee drops to your moisturiser when you feel like you need it! I use it about once a week in the winter and more often in the summer!! It lasts for ages as well!!
Date published: 2021-03-27
Rated

5

out of

5
by
HROB1911
from
LOVE this product
I bought this a few months ago, and I love it. Lasts for ages, and gives a really nice natural glow with a couple of drops. Non streaky and highly recommend it! Its also great as you add to existing products so you don't have to change your existing routine.
Date published: 2021-03-27
Rated

5

out of

5
by
HanElizabeth
from
Great for a super natural glow
I enjoy using this, as a pale gal a lot of tans can look too much for me. But this is super natural. I like to use this at night. Sometimes I think has it worked? But I know it has when my concealer is too light :) I can also tell if I haven't washed my hands after (but again it's natural so no one else would notice my hands lol)
Date published: 2021-03-27
Rated

5

out of

5
by
Les33
from
Great results !!
I bought this product for myself a few months ago and was immediately getting comments of looking so healthy! My kids kept 'borrowing' it so now it's a regular birthday present them. The best self tanning product I've bought - and I've tried many over the years.
Date published: 2021-03-14
Rated

5

out of

5
by
Emmajenana
from
Great tan
I bought this to try as not used fake tan for years but wanted a light natural tan on my face and liked the fact you can add to serum or moisturiser of your choice . A few drops go a long way .. I added drops to my moisturiser and wow , great even tan and lovely glow. Brilliant product.
Date published: 2021-03-12
Rated

5

out of

5
by
Amyyyyy
from
Love it but....
I had wanted to try this for ages, having always used an inexpensive Ambre Solaire spray, to see if paying more means better results. The first time I used this I put a few drops into my night time moisturiser and no joke woke up looking like Ross from Friends when he gets stuck in the tanning booth. Not only that it was stripey and stuck to the drier parts of my skin. It was a disaster. However I persevered and put a tiny drop in a few days later once I had managed to scrub off the first attempt, I was also really careful applying it and the result the next day was lovely and natural, a slight glow and no biscuit smell. A little goes along way so although pricey it will last months. The ease and fail proof of my cheap spray will probably lure me back in time but I do love this product and highly recommend, just be careful!
Date published: 2021-03-06
Rated

5

out of

5
by
Pamelalovesafternoontea
from
Gives Fantastic Colour
I thought I'd try these after I ran out of my usual tan drops. I used a couple of drops every other day. They give a nice natural warm colour. It also has just a faint hint of raspberries. Not the usual biscuit smell of other tan drops. So glad I tried these drops.
Date published: 2021-03-06
Rated

5

out of

5
by
Cristina F
from
The best face self tanner ever!
This is the second bottle I have used. Firstly it doesn't have the horrible biscuit smell. Secondly 2 drops is more that enough. Thirdly the actual colour it develops into is really natural looking. Fourthly it leaves no streaks. I would highly recommended and have told friends to get this amazing product.
Date published: 2021-03-05
Rated

4

out of

5
by
Anonymous
from
Nice
This is a great product which leaves a nice sun-kissed glow and is very easy to use, i really love the effect of these and i definitley look naturally sunkissed but my one criticism would be that i have combination skin and these do block my pores so i wouldnt use them all the time.
Date published: 2021-03-01
Rated

5

out of

5
by
Ruby09
from
Fabulous
I've previously used Amanda Harrington face tan which I really like but after reading good reviews about this, I decided to try it. I wasn't sure which colour to go for, so I opted for the light / medium. For my first application I used four drops and the following day, there was no real difference in colour to my face. The second time I used six drops and this was much better. It's really easy to mix in with your serum or moisturiser and then apply as normal. I have applied at night and no staining to bed linen, you just wake with a really healthy glow. Would really recommend but might need the darker one in the summer months.
Date published: 2021-03-01
Rated

4

out of

5
by
NancyBe30
from
Much better than expected!
I received these with a recent purchase in a sample size and after spending months in lockdown with very little sun on my face decided to give them a go. One application gave a very subtle but nice glow and there was no horrible fake tan smell left after that often comes with these products.
Date published: 2021-03-01
Rated

5

out of

5
by
ariella2847
from
Nice, Effective with no unwanted side effects
After reading the hype, I bought this in the lighter shade to add a bit of colour to my dull winter pale face. I have to say I'm impressed. On first impressions it's a bit gloopy compared to other tan drops I've tried but it mixes well with any moisturiser or serum and smells really nice too, not an hint of biscuit smell! It's nice and buildable and there were no nasty side effects after use as you get with some tan drops. No oily skin or breakouts. I will definitely be repurchasing in a darker shade for summer!
Date published: 2021-03-01
Rated

5

out of

5
by
Shell1
from
Nice tan
I received a sample of this tanning oil in light/medium. I used the couple of drops on my face and neck mixed in with my moisturiser thinking it wouldn't do much. The next morning I was surprised as I had a lovely tan on my face, I am fair in winter so I looked quite tanned, I could have used it further really as one drop would've probably done my face. I would like to use this product in the summer when I have a little colour but I keep my face out of the sun if I can. The colour from the drops also lasted evenly for a week and faded nicely without any streaks etc.
Date published: 2021-02-27
Rated

4

out of

5
by
Anon236
from
Less really is more ...
I bought the darker shade of these drops. I'm Caucasian with neither a particularly dark nor pale tone. Let's just call me average. The first time I used them I went to town and used far too much. Lesson learned. Now I just mix a few drops in with the oil stage of my skincare routine and they give me a nice glow the next day. It's not a tan, you won't look like you've been laying on a beach in the Caribbean for a week, just a nice healthy glow that perks your skin up abit. Not life changing but good product.
Date published: 2021-02-27
Rated

5

out of

5
by
ClareyG
from
A great tan during winter
On y second bottle of these drops and am still very impressed. I think I was using them too much as could see a tide mark starting so have dropped down to twice a week and that seems to be doing the trick. Just gives a healthy colour during these grey months.
Date published: 2021-02-26
Rated

5

out of

5
by
SCF
from
Easy to use
I had a tester of this product recently and decided to buy the drops. Very pleased I did. I was pleasantly surprised that there was no horrible smell that can sometimes comes with self tanning products. Good value as a little goes a long way. Will definitely buy again.
Date published: 2021-02-21
Rated

4

out of

5
by
Ika
from
Great but very dark
These drops are really good. They don't give you that horrible orange color and don't dry your skin. However, though I took light/medium ones, but I still find them a little bit too dark. Basically I have to use even less than a drop to just get that subtle glow/tan. If I use more I look ridiculous.... just way too dark.
Date published: 2021-02-17
Rated

5

out of

5
by
SarC87
from
GREAT FOR A SUBTLE GLOW
I was hesitant at buying this as scarred from using easy build tan as a teenager with very streaky results. This is great, I use a couple of drops mixed into my moisturiser at night and in the morning wake up with a really nice subtle glow. Doesn't seem to clog your skin either. Just make sure to wash your hands thoroughly after applying!
Date published: 2021-02-16
Rated

5

out of

5
by
som88
from
Lovely natural tan
I received a sample of these drops and have now purchased a full sized bottle. The tan colour is wonderful, very natural and I have very pale skin so sometimes even the lowest tint can be too obvious. I mixed the drops in with my morning moisturiser and then it develops over the course of the day, so easy.
Date published: 2021-02-15
Rated

5

out of

5
by
HayleyAnnaJames
from
Perfect pick me up for a glow
Been using this for a few weeks now and I am really happy with the results. I use 2/3 drops mixed with moisturiser on the back of my hand in my nighttime routine twice a week. The next day I always look gooey and more awake. Just make sure to wash your hands!
Date published: 2021-02-12
Rated

5

out of

5
by
MrsBeautyJunkie
from
Stunning results
I love naturally tanning but over the years have realised how much damage its doing to my skin. Since starting a good skincare routine I have decided to SPF daily and needed a self tanner for the summer months. I always shy away from tanners as love the naturally tanned look and hate seeing that fake tan look. This product changed my life!! I love it. Depending on how dark my body is, I put more or less drops into my serum. Once applied to the face it takes min an hour to start seeing results. I have never gotten streaking or patches. This product tans my face flawlessly! I swear you can not see the difference between naturally tanning and this product! A little goes a long way and I've had this product for 2 years now and it still works the same. The scent is strong like with all other tanning products but washes away with your next face wash. Since I use acids in my skincare routine I would say this tan only lasts about 5 days for me.
Date published: 2021-02-11
Rated

4

out of

5
by
A_London
from
Brilliant
This product is very simple to use and gives you a nice glow when mixed with your moisturiser. I used it a few times in lockdown and it just gave me that less tired look. I wouldn't use it every day - there is no need for it as the tan holds quite nicely. Make sure you use very very little and wash your hands afterwards. I know these are in the instructions, but a few drops is really all you need. If you overdo it, it will give you a very fake look. I recommend this range!
Date published: 2021-02-10
bvseo_sdk, dw_cartridge, 18.2.0, p_sdk_3.2.0
CLOUD, getReviews, 6ms
reviews, product