UK200006798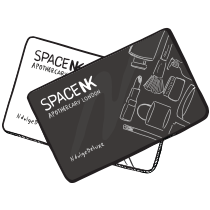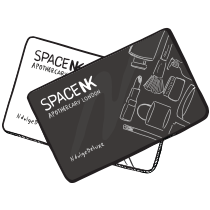 Grab this beautiful miniaturized candle selection of the most sought-after fragrances, Diptyque Set of Mini Candles (Baies, Figuier, Roses) is the perfect starter pack for a Diptyque obsession.
The three featured candles are minis to the most popular scents from the Parisian house. Baies is a medley of sweet freshness from blackcurrant leaves and the seduction of roses, creating a delicate balance that suits any space.
Figuier is a cosy mix of rich fig wood and the freshness of its leaves, casting a homely ambience in any room it's placed in. While, Roses is an all-out, unadulterated celebration of the flower. Sweet and fruity notes of the classic scent add a touch of femininity to any space it is lit in.
Key Benefits
Includes three different bestselling candles
Each is perfectly fragranced, and can scent up to a 20m radius within half an hour
Baies is a floral and citrus blend to awaken the senses
Figuier casts a cosy ambience in any space
Roses is all about the king of flowers and its sweet scent
SKU# UK200006798
Caring for diptyque Candles
With proper care, diptyque candles burn for 50 to 60 hours. Here are tips for safely prolonging the life of your candles.
Burn Time
The first time you burn your diptyque candle, allow it to burn for at least two hours, until the whole top is liquid with wax. This will help your candle burn more evenly the next time.
Trim The Wick
Before lighting your diptyque candle, trim the wick to 1/4-inch length. By shortening the wick you allow it to burn more slowly and also avoid unsightly black smoke marks around the edge of the glass.
Realign The Wick
After blowing out your candle, re-center and straighten the wick.
Safety
Never leave a lit candle unattended. This could be a fire risk. Always place your candle on a level, heat resistant, non-flammable surface away from fabric or drapes. Choose an area free from drafts to avoid uneven burning. Do not place your candle on a marble or glass surface. If the bottom of the hot candle glass comes in contact with a cold material, the glass may crack.
跟踪的:Y50
在7-11个工作日内收到您的订单 消费Y350即可免费
表现:Y130
在3-5个工作日内收到您的订单
这家成立于 1961 年的法国香水屋以优质的香氛、最为精美的香熏蜡烛,以及美体和肌肤护理而闻名于世;卓越的护理服务能刺激人体感官,令您尽享奢华体验。
Rated

5

out of

5
by
evey1977
from
classic
This trio of little lovelies is enough to brighten anybody's day. Lovely as a gift. So I purchased it for my mom this mothers day. She was beyond thrilled and loves every single one of the fragrances. It's also a lovely gift for yourself. Three classic Diptique fragrances in one package. The candles have a decent burn time if you look after them and trim your wicks.
Date published: 2021-03-18
Rated

5

out of

5
by
Jan on the coast
from
A can't fail gift
Bought for my daughter as a thank you for having me to stay gift. Wow I've been invited back - think the sublime gift swung it nicely for me. Beautifully packaged and presented, a gift of love. Cannot recommend highly enough. Next time I will be buying myself one!
Date published: 2021-03-16
Rated

2

out of

5
by
Bob2027
from
Nicely packaged but disappointing overall
Bought as a gift for my wife after hearing good things about Diptyque. Arrived nicely packaged from Space NK and the Diptyque box is nice. The candles themselves are very disappointing for the price. The scents aren't bad but they are very subtle compared to other brands we've tried, such as Boy Smells, and the scent throw in a small room has been pretty poor. If I'm paying this kind of price for candles I like to smell it very strongly so if that's your thing too, then the classic coffret probably isn't for you. The burn on the candles is very clean and the flame is nice and steady. Space NK were really good, I had delivery issues but they were quick to sort it out, which I'm grateful for.
Date published: 2021-03-13
Rated

5

out of

5
by
P12345
from
Lovely
Bought as a gift and came in really nice packaging and the individual candles look really nice too- good value for money as you get the 3 candles and good for a first purchase before buying a full size one. They all smell amazing and would definitely buy in the full size.
Date published: 2021-03-11
Rated

5

out of

5
by
CHAYA
from
GREAT SET
This was one of the first candle sets that I have bought from this brand. I bought this set to try some of the most popular Diptyque scents. The scents are their staple products. They easily fill room within minutes. Really happy with purchase. It's packaged beautifully and would make a perfect gift too.
Date published: 2021-03-04
Rated

5

out of

5
by
Apple Hsu
from
Smell good
This is my third time to re buy this item, Classic Coffret Via spacenk. The price here is good than buy in the shop. 3 of 70g candle is the classic smell for diptyque which miss be try at one set. Still will buy it again for myself or for friends as gift
Date published: 2021-02-28
Rated

5

out of

5
by
Ellesbell
from
Amazing gift.. to myself
I love this. This would be so cute as a gift or as a thank you present. This is beautiful to display on my mantle. It's the centrepiece and stands out. I bought two because even though I like to burn these I wanted the next one for show. Might be insane but feels right aha. Love this brand and the roses are my favourite but slowly baies is becoming my favourite one.
Date published: 2021-02-20
Rated

5

out of

5
by
Minty123452345
from
Super gift
A lovely gift to buy for someone as an introduction to the brand. All three candles smell divine, are potent enough to smell throughout the house and last a long time. The empty jars are great for the lights or pen holders etc. I also bought the Christmas version of this which was also amazing!
Date published: 2021-01-31
Rated

5

out of

5
by
HenrysMom
from
Beautiful Gift
This is a great introductory set for anyone looking to try Diptyque, all three are absolutely beautiful. I often take these with me when I travel. They are small but have great throw and burn nicely if the wick is trimmed regularly. The empty jars make great makeup brush holders.
Date published: 2021-01-30
Rated

5

out of

5
by
Debbs
from
Perfect Trio
I love Diptyque candles. Baies' smell is fruity and refreshing but not overly sweet. Figuier smells a little bit of coconut and milky and roses is really smell like bunches of fresh roses. They all suitable for all seasons also a very unisex scent. It also lingers for hours even after the flame has gone out.
Date published: 2021-01-28
Rated

5

out of

5
by
5Cats
from
Fabulous gift!
I bought this coffret as a gift for a friend who needed cheering up. She was absolutely delighted with it. Sometimes sending an alternative gift to flowers or chocolates is even more appreciated by the receiver, especially if they've been deluged with the latter. Diptyque candles are, in my opinion, the best fragranced candles in the world. Beautiful, subtle and authentic fragrances with a good long burning time. Having a variety of three in the coffret is lovely and the packaging looks very classy. This is not a cheap buy, but considering the prices of the candles individually and the very high quality of the product, I think it's well worth it.
Date published: 2021-01-19
Rated

5

out of

5
by
YvonneZ
from
Good value set
I really love diptyque candles. I have bought several of it. Actually I buy it every year. This set is of course great value. I can try three different smell of it. The packaging looks clean and elegant. The smell can fill the room in a quite fast speed. I am also trying other fragrance candles, but currently Diptyque is still my favorite.
Date published: 2020-11-01
Rated

5

out of

5
by
Serenebeauty
from
Great introduction to brand
If you've never tried Diptyque candles and are curious, then this is a perfect introduction to the brand. The choice of candles included, Figuier, fresh, green woody scent, Baies, a soft and gentle floral fragrance and Roses, which is modern and not at all old-fashioned will fit perfectly into any room in your home.
Date published: 2020-11-01
Rated

4

out of

5
by
Kat24k
from
Good but ..
I bought this a month ago to try out some other fragrances. But I prefer the bigger candles as they last much longer (obviously). Nice way to test out new fragrances, this would make a perfect gift but wouldn't recommend to someone who likes to leave candles burning.
Date published: 2020-09-27
Rated

5

out of

5
by
HappyMummy
from
Classics
Love every single one of these classic fragrances. Theres nothing more calming than burning a candle in my opinion. It's very relaxing for me and I feel very indulgent during my me-time to burn these very special Dyptique candles. I felt very happy to get this set at sale price.
Date published: 2020-09-08
Rated

5

out of

5
by
beauty__lover
from
Lovely little set
This was one of the very first candle sets that I have bought from this brand. It has three of the most best selling scents, and I must say I totally understand why! They all smell great and once the candles are burnt out, you can use them all as storage!
Date published: 2020-07-31
Rated

5

out of

5
by
Vanja V
from
Great explorer set
In case you can't make up your mind which candle to choose this is a great product for you. The scents are their staple products. They easily fill out a room within minutes. The value is ok if you want to try multiple scents and find your favourite. I suggest to try the fig one too.
Date published: 2020-06-18
Rated

4

out of

5
by
LBK
from
Lovely set!
I absolutely love this brand and it's range of products. I particularly love this product because the scents are so nice and long lasting. Candle quality is great and doesn't smoke like some candles. I'd definitely recommend this to friends, it's also great for gifting. Space NK gift wrapping service also never fails - looks so luxurious!
Date published: 2020-06-12
Rated

4

out of

5
by
Emma S
from
lovely gift
This is a lovely set of Diptyque candles, although I wish I could change the candles included! Rose isn't one of my favourites, and whilst I love Figuier I don't find the smell strain enough. I do love Baies though, and that one also has a great throw, it's sort of bitter, but refreshing, slightly sharp and unusual.
Date published: 2020-06-07
Rated

5

out of

5
by
Anastazi
from
Beautiful scents
The Diptyque classic candle coffret is a wonderful way to sample a range of Diptyque's bestselling signature scents Baies, Figuier and Roses before purchasing the full sizes. The candles included in this set make a great introduction to the brand and offers variety of beautiful home fragrance options.
Date published: 2020-05-30
Rated

5

out of

5
by
nishio99
from
great to try diff scent
i already love the baies scent so i knew this trio set would be worth it. it was a great way for me to try different scents without investing in a full size product. i'm not into rose scents in general but somehow diptique makes it smell amazing. love all of it - sets like these are always worth the money.
Date published: 2020-04-26
Rated

5

out of

5
by
Jule28
from
Luxury Set
I love Diptyque candles, they are of the highest quality and get full marks from me in terms of packaging, how they look displayed in your house and the actual smell of all of the candles. I love to display these candles and I am sometimes reluctant to begin lighting them as they look so lovely Unused and unlit (and still give off a slight aroma). Once lit however they smell amazing; the aroma is subtle and not overpowering at all. My favourites are Figeur and Baies. Both of these are in the set. The set is pricey but it's still a good deal for purchasing a set of three candles rather than if bought separately.
Date published: 2020-04-21
Rated

5

out of

5
by
Leonie
from
Very happy
I bought this set to try some of the most popular Diptyque scents. I like the quality of the packaging and the presentation as a whole. My favourite scent is Figuier, it truly smells like fresh, ripe fig. I think this is also a great gifting option. Love!
Date published: 2020-04-17
Rated

4

out of

5
by
hbanana
from
Perfect set for a gift
Ever since I discovered Figuier candle in Paris Diptyque boutique it remains my favorite candles. Baies and Roses are also their classic. All three candles work well for creating a cosy atmosphere. In other words, they are a perfect fashionable gift. It is definitely a classic everyone should try. The only downside is the price!
Date published: 2020-04-03
Rated

5

out of

5
by
Charmine
from
Perfect present
I love Diptyque candles and will always love. I often purchase a large size one but not many of friend buy Diptyque so I decide to buy a 3 candle coffret and give as a present. This combines the best 3 classic scent of Diptyque. Figuier is mainly woody, Baies is both woody and floral and Roses is floral one. You can have the chance to try three scents and you will love it.
Date published: 2020-03-13
Rated

5

out of

5
by
FHun
from
Great for those new to Diptique
I treated myself to this set to try out some of the classic scents from diptique, and I was not disappointed. This set has three pretty universally liked scents that aren't too overpowering but can be smelt faintly even when not burning. I have since bought several full-size candles from this brand.
Date published: 2020-03-12
Rated

5

out of

5
by
BeautyJunkie1988
from
Super lovely gift to myself
The candles are just so lovely. They have a really uplifting and positive fragrance. Cannot really describe in words how nice it makes me feel when I have these on. I have one in the bathroom, bedroom and living room. Awesome and a great gift to myself to get through the Autumn and Winter!
Date published: 2020-03-11
Rated

5

out of

5
by
ElD
from
Amazing gift set
This really is the best of the Diptyque candle fragrances. They are all natural and gentle, burn for hours and look so elegant. Anyone would love to receive this as a gift for any occasion. Don't be fooled by the smaller size, the burn time is still great.
Date published: 2020-03-10
Rated

3

out of

5
by
Jasmine16
from
Good Value
This set obviously works out better than buying them individually but it's a very specific event group. I only like Baies out of the set and to be honest it's not my favourite either. As with all Diptyque candles you are guaranteed a great clean scent and strong throw so it's nice to be able to try a couple at once but you have to make sure either yourself or the recipient likes floral scents!
Date published: 2020-03-08
Rated

5

out of

5
by
JilRib
from
Classic Scents with a saving thrown in!
I bought theses as I have a smaller Diptyque glass lantern that requires this size of candle. I had some Ndulge points and wanted to treat myself. They are gorgeous! All three are classic scents that you can't get enough of and at the price point you are making a saving on what they would be individually. Really happy with my purchase.
Date published: 2020-03-03
bvseo_sdk, dw_cartridge, 18.2.0, p_sdk_3.2.0
CLOUD, getReviews, 28ms
reviews, product