UK129170239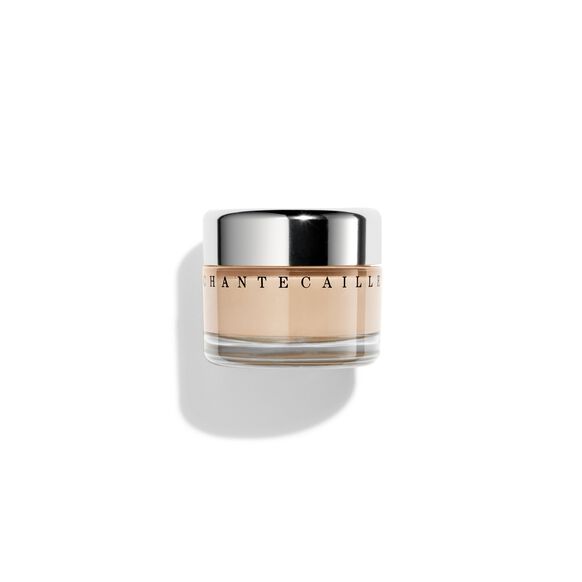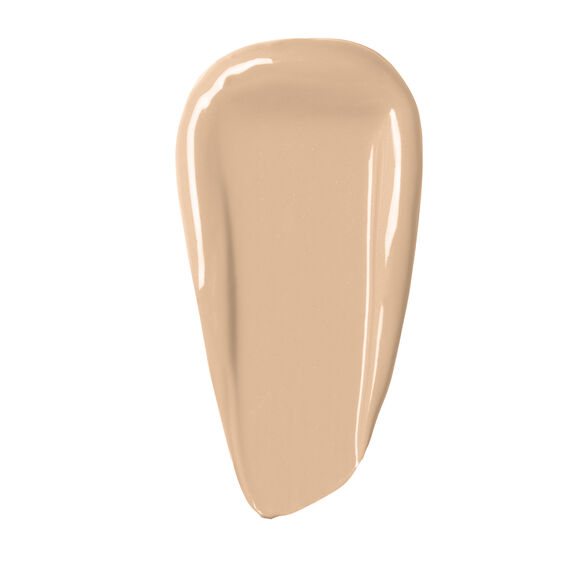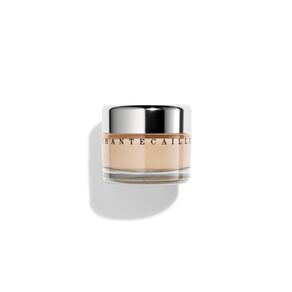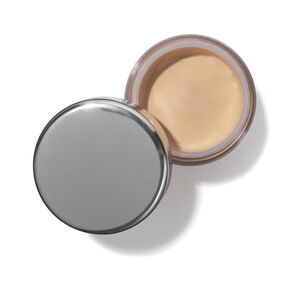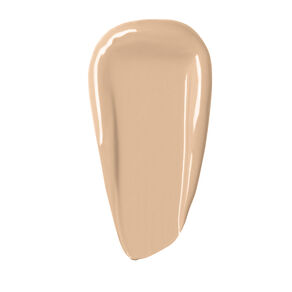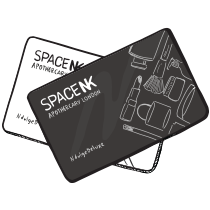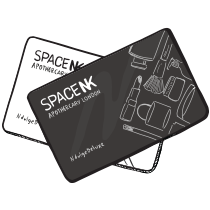 Fast and easy payment with

Chantecaille Future Skin Foundation 是一款水基啫喱粉底,完美遮瑕且轻盈薄透,在滋养肌肤的同时,打造干净通透的底妆。
这款不挑肤色的粉底虽然质地轻盈,但遮瑕力丝毫不打折扣,配方中所含的反光颗粒可让明显的瑕疵完全隐形。
Chantecaille Future Skin Foundation 是一款无油产品,富含芦荟、甘菊、迷迭香和绿茶等植物成分,能够舒缓任何刺激、增强肌肤免疫力和防止水分蒸发,从而有效呵护面部肌肤。
这款质地轻盈的啫喱粉底还具有抵御环境氧化作用的功效,带给您干净清透的好肌肤,让您自信、安心地度过每一天。
Key Benefits
无油啫喱粉底
植物性
甘菊和山金车可舒缓肌肤
植物成分可有效抵御外界环境对肌肤的伤害
未做过动物实验,适合素食者
SKU# UK129170239
WATER, CYCLOPENTASILOXANE, TITANIUM DIOXIDE,CETYL PEG/PPG-10/1 DIMETHICONE, PENTYLENE GLYCOL, DIMETHICONE,BUTYLENE GLYCOL, PEG-400, SODIUM CHLORIDE, SILICA DIMETHYL SILYLATE, PHENOXYETHANOL, GLYCERIN, ALUMINUM HYDROXIDE,MICA, DIMETHICONE/VINYL DIMETHICONE CROSSPOLYMER,CHLORPHENESIN, STEARIC ACID, ALCOHOL, LAMINARIA SACCHARINA EXTRACT, CAMELLIA SINESIS LEAF EXTRACT, ROSMARINUS OFFICINALIS(ROSEMARY) LEAF EXTRACT, ORYZA SATIVA (RICE) BRAN EXTRACT,ARNICA MONTANA FLOWER EXTRACT, CHAMOMILLA RECUTITA(MATRICARIA) FLOWER EXTRACT, ALOE BARBADENSIS LEAF EXTRACT,NATTO GUM, TALC, IRON OXIDES
Using the Concealer Brush, apply a thin layer of Future Skin starting in the center of the face and working in small downward strokes. Concentrate on areas that appear red or discoloured. For added coverage it is preferable to layer gradually rather than trying to apply too much product at once. Blend well, especially around the nose and over creases, for a natural finish.
跟踪的:Y50
在7-11个工作日内收到您的订单 消费Y350即可免费
表现:Y130
在3-5个工作日内收到您的订单
Chantecaille 是一个法国慈善品牌,以独家使用高浓缩自然植物为特色,其护肤品、化妆品和香水是奢侈品的典范。
Rated

5

out of

5
by
Alexandra21
from
Best foundation ever!
I had never found a 'perfect' foundation for my skin... until this! I found that foundation just wouldn't sit properly on my skin but this just glides on and looks so natural while also providing great coverage. The color of this matches my skin perfectly, and I can be prone to an oily t-zone but I feel like this doesn't go too oily on me at all. I've used this for years and will keep repurchasing. I also think its natural enough to use on more relaxed days! Absolutely amazing!
Date published: 2021-06-29
Rated

5

out of

5
by
chaoschaos
from
Lovely results
At first I was bit skeptical because of the jar opening, bacteria etc but if you have only one or two foundations and go through it fast, it shouldn't be a problem. You can always use a spatula to take it out of the jar. The foundation looks beautifully on the skin, it's seamless, I think I got the perfect shade, so it's not visible on my skin. The application is easy and I prefer a brush as oppose to a sponge for this one.
Date published: 2021-06-16
Rated

4

out of

5
by
Elena Rud
from
I love this product
Seriously, I didn't get why people liked the foundation so much. I told myself to give it two weeks, I was hitting the end of two weeks and still despised it (at this price point, hate and despise are the correct words). Then, I talked to my mom. She doesn't use this brand but she told me that I was applying foundation wrong (in general). She reminded me that she's been telling me for years that I need to pat foundation in- not use a brush, not "rub" it in. I need to "pat, pat, pat." I figured why not? I'll try that method.
Date published: 2021-06-01
Rated

5

out of

5
by
mbr123
from
Sheer magic
This stuff is so amazing and a dream to apply! My shade is banana - a perfect match for my golden brown complexion - in fact it feels and looks as if I'm not wearing any foundation at all! I love how my freckles show through lol. I love it! Would recommend anyday.
Date published: 2021-05-22
Rated

5

out of

5
by
Sarahgrace1996
from
Beautiful
This is such a beautiful foundation. I have acne prone, combination skin, with a lot of acne scars. this is not a full coverage foundation however I absolutely love it as it makes my skin look so beautiful. It has a radiant, natural finish with a very natural level of coverage. It blurs pores and makes the skin look so smooth. If you're worried about spending the money I would say take the plunge - it is a makeup artist staple for a reason!
Date published: 2021-05-19
Rated

4

out of

5
by
RuthieeK
from
Lovely but Expensive
I am always on the search for a good glowy foundation, I thought I'd give this a go although the price tag was a little off putting. It is a lovely foundation, it has a gel like consistency and does seem quick thick at first but applies beautifully. The colour match for me was a little off though. Not sure I would recommend as I'm still searching
Date published: 2021-05-13
Rated

4

out of

5
by
F1964
from
Lovely Foundation
Wished J had bought this years ago. Although expensive it goes on like a dream ( I add moisturiser as it's quite thick). Foundation lasts all day. Great shade match to my skin too. I would definitely buy again and would try other products in the range.
Date published: 2021-05-05
Rated

5

out of

5
by
Alexandraaaaa
from
Great
This is an amazing foundation although on the expensive side. But I can totally say that the price reflects the high-quality. I like how well it blends how well it covers yet it remains very natural on the skin. The shade range may not be very diverse but I could easily find my match.
Date published: 2021-05-02
Rated

5

out of

5
by
D_K
from
beautiful
i have a TON of foundations, you can call me a collecter even. this one is so special that i keep want to use it above the other foundations i have. its extremely skin like, it looks so beautiful on, would really recommend this foundation to any one.
Date published: 2021-04-29
Rated

5

out of

5
by
BabeRuth
from
Just Like Skin
I've heard so much about this gel foundation that I just had to try. I really love it! I don't have perfect skin and am ageing. This foundation doesn't sit in the wrinkle or open pores but rather has a blurring effect. Feels lovely on the skin and it does have benefits for ageing skin. Seamless though sheer. Must be amazing for those with perfect skin!
Date published: 2021-04-25
Rated

5

out of

5
by
Cd3982
from
All-time favourite
My skin's not great but this is the most flattering foundation I've found, and the Alabaster shade is great for my very pale colouring, I've bought this on repeat and can't imagine finding another I prefer. I also love the Chantecaille tinted moisturiser for summer.
Date published: 2021-04-17
Rated

5

out of

5
by
dezid
from
If only my skin was better
I really like this foundation because it's very light, blends very well and you can layer it in the areas where you need a bit more coverage. It has a very natural finish, exactly how I like my foundations, and it doesn't get into my smile lines or the little lines around the eyes. If you're having a good skin day, the foundation will be enough, otherwise, you definitely need a bit of concealer.
Date published: 2021-04-02
Rated

3

out of

5
by
Serenebeauty
from
Expected more for the price
I have heard people raving about Chantecaille's Future Skin so thought I would see what all the fuss was about but it honestly left me feeling underwhelmed. Although the range of colours in this range is quite good, I just felt it didn't apply or blend as smoothly as I had hoped. I also found the coverage to be just so-so.
Date published: 2021-04-01
Rated

5

out of

5
by
Helento
from
DEWY SKIN GALORE
I have this in 'Cream' and it's honestly one of the most hydrating and dewy foundations i've used. It's great to wear in the summer and i love the dewy 'glow' it gives, and that's from someone who actually has oily skin! One thing i'll say which i noticed a few others have commented on, is the actual packaging and lid isn't the most hygienic, and for the price point, it should really have some SPF! If you're looking to spend a little more on a nice dewy foundation, go for this... but have some SPF handy!
Date published: 2021-03-18
Rated

5

out of

5
by
Sapphire21
from
Beautiful light foundation!
This is a beautiful light foundation that I can apply so easily onto my face, making it feel so soft and smooth. It blends beautifully into my skin and seems to blur any imperfections. It's so light it feels as though I'm not wearing any foundation at all and as the day goes on my skin seems to look better and better! Like other reviewers I'm not keen on the packaging but I avoid putting my fingers in it by using my own little make- up spatula to remove a bit out of the pot when I want to use it.
Date published: 2021-03-06
Rated

5

out of

5
by
EllaB
from
One of the best foundations I've tried.
And I tried the best foundations! I am almost 48, my skin is combination towards oily, with large pores. And with this foundation my skin looks like the best version of itself, without looking like I have a foundation on. And it lasts all day on me. The color kind of adjusts itself to one's skin tone.
Date published: 2021-03-05
Rated

4

out of

5
by
DDAK
from
Mysteriously great!
I feel like this is the strangest foundation I've ever used. When I apply it I look at my skin and I feel like nothing's happening, there's not enough coverage and it's barely making any difference. Then I add concealer to any bits I still need to cover, add powder and let it all settle for a while. And then somehow, it starts looking gorgeous and it all suddenly makes sense! I don't understand how this happens or what is going on but I like it! I find that this foundation wears exceptionally well, and my skin looks more or less the same, possibly even better, as the day goes on, which is so rare. My sensitive skin seems to love this, and I've never had a bad reaction to it, making it worth the money to me for this alone. The only negatives for me, as hundreds of other reviewers have said, is the packaging - I wish it came in a bottle with a pump instead of the jar.
Date published: 2021-03-01
Rated

5

out of

5
by
Milencik
from
Most Hydrating Foundation!!
I was on the search for a super hydrating with med-full coverage foundation when I came across Chantecaille! I was so impressed by how wonderful it made my skin feel! Very satisfied and so happy with this miracle foundation! If you suffer from dry, or aging skin that needs coverage but with hydration, look no further!
Date published: 2021-02-19
Rated

5

out of

5
by
Diptyque candle lover
from
Amazing looks so natural
I have used the just skin for various years. Bought this to give myself a bit more coverage. Goes on so easily with either fingers or brush. Hides imperfections and blemishes without looking heavy or caked on - you can barely notice it is there. my only criticism is the jar. Would like another way of dispensing - but not a deal breaker. Even though it is expensive I still give 5 stars. It is what I reach for every morning !
Date published: 2021-02-11
Rated

4

out of

5
by
Sarahj
from
Lovely, glowy, dewy and blend-able
If you can find this in the correct shade, it's a winner. It's glowy, natural and easy to apply. You can build it up or use a light layer for everyday use. I had to try three shades before i found the one, I find it does oxidize a bit, so definitely try and get a sample if you can. It's expensive but worth it
Date published: 2021-02-04
Rated

5

out of

5
by
Bobleponge
from
Excellent foundation
I've been using this foundation for several years and haven't found anything better yet. I have very dehydrated skin but the coverage is just right, my skin stays hydrated until the end of the day with no flakiness, it has a dewy finish and is exactly the right shade for my very white skin.
Date published: 2021-02-03
Rated

5

out of

5
by
corinne80
from
Light but gives great coverage
I've been using this foundation for a couple of years now and I love it. I don't have to use a huge amount and feel like it gives great coverage while looking like I'm not even wearing foundation. It feels really light on my skin and even though I have an oily complexion I don't end up with an oily forehead or a shiny face. Highly recommended.
Date published: 2021-01-29
Rated

5

out of

5
by
Linda80
from
Natural finish
If you are searching for the most natural and comfortable texture this is the product for you. My skin is not problematic but I've a fair skin tone and during the winter I want to cover redness and have a more radiant complexion and with this beautiful foundation can do it in few easy steps without applying a tons of product. The texture is unusual but is so easy to blend (I prefer application with the wet Beauty Blender)and sets beautifully quickly, my skin is normal to dry so I don't need to use any setting powder just some finishing powder(Hourglass) and my skin is luminous but no dewy or sticky. I feel like wearing nothing on my face as the texture is so thin and better than a second skin. Only cons is the pot that is not practical and not hygienic especially the second plastic lid that is a pain to take off.
Date published: 2021-01-23
Rated

5

out of

5
by
2535
from
Wonderful texture
This is a staple for me. I have been using Chantecaille Future Skin form several years having been introduced to it by a friend. It not only gives lovely natural coverage, but always feels like my skin is being nourished as well. Lovely product, would definitely recommend as an investment.
Date published: 2021-01-19
Rated

2

out of

5
by
ChristinaZ
from
Not worth it
I received this recently as a sample and was looking forward to try it after reading all the amazing reviews. Unfortunately, it felt a little tacky and waxy on my skin but with a radiant finish. It definitely needs a powder after you apply as it tends to crease. Considering the price I really expected it to be a holy grail but unfortunately it didn't work for me.
Date published: 2021-01-04
Rated

4

out of

5
by
Bella6767
from
Phenomenal
I have been using this foundation since it became available at Space NK. There was a make up artist in store (Notting Hill) and she asked if I'd like to give it a try. It was love at first application, and a decade on I still use this foundation. The texture is incredible, and the colour match superb. I take a star off because of the price, because honestly there is no need for it to be this expensive. People say that the cheap dupe is a drugstore brand called Bourjouis Serum Foundantion....don't waste your time. It's like people who claim La Mer is the same as Nivea - it is not ! Sometimes you have to stump up the cash !
Date published: 2021-01-04
Rated

4

out of

5
by
Looby lou
from
Dewy light coverage
I love this foundation when my skin is good, it has light, dewy, breathable coverage so is very comfortable to wear and lets your natural skin come through. Personally I find it a little difficult to build up though so if you need more coverage this might not be the foundation for you
Date published: 2021-01-02
Rated

5

out of

5
by
Lilyput 25
from
Superb
Very pleased with this lovely Foundation, that manages to impart a lovely Dewy Glow to the Face. A small amount is all that is needed to provide a natural look. More can be used if further Build up is required, but never looking too Heavy in appearance.
Date published: 2020-12-23
Rated

4

out of

5
by
Reboctober
from
Go to Foundation for an Event
This is my third pot and it is an excellent foundation. I apply it with an Artis brush to get a flawless look. I wish it came in a pump mechanism but this is perhaps due to its gel like quality. It does rest on the face well, without clogging up any pores. It does oxidise slightly but comparatively to other foundations it is only slight.
Date published: 2020-12-20
Rated

2

out of

5
by
Lynn86
from
lovely finish but breaks me out
This foundation is expensive but the finish is beautiful. I love the coverage and the feel of it on my skin, however after a couple of weeks use it started to break me out and I have not been able to get rid of the breakouts since. Is expensive to find this out too late.
Date published: 2020-12-10
bvseo_sdk, dw_cartridge, 18.2.0, p_sdk_3.2.0
CLOUD, getReviews, 8ms
reviews, product