UK200013847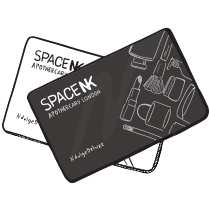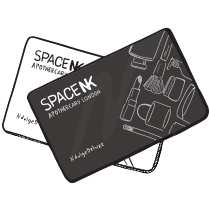 Aromatherapy Associates Miniature Bath and Shower Oils Collection 一整套含有十种精油,能够舒缓、恢复和振奋身心,让您尽享芳香疗法的疗愈功效。
这款奢华套装是您完整试用 Aromatherapy Associates 沐浴/淋浴油系列(包括 Deep Relax、Inner Strength、De-Stress Muscle、Revive Morning 和 Support Breathe)中 10 款浴油的完美选择。每款油均含有一系列精油和活性成分,可激发特定的情绪或氛围,提供独特的沐浴或淋浴体验。
这套产品迷你小巧,很讨人喜欢,非常适合初步了解芳香疗法的功效,也是送礼佳品。它也很适合比较挑剔讲究的人士,可让他们根据自己的情绪选择使用哪款沐浴/淋浴油。
Key Benefits
奢华的迷你沐浴油套装
试用 Aromatherapy Associates 系列中所有沐浴油的完美选择
享受独特的沐浴或淋浴体验
为希望探索芳香疗法的疗愈功效之人呈上感官享受
送给所爱之人的完美礼物,也是体验各种香氛和情绪的机会
SKU# UK200013847
将瓶中的精油加入全浸浴缸中或在淋浴前涂抹于身体。每瓶 3 ml,可满足一次独特的沐浴或淋浴体验所需。
跟踪的:Y50
在7-11个工作日内收到您的订单 消费Y350即可免费
表现:Y130
在3-5个工作日内收到您的订单
Aromatherapy Associates 使用纯天然成分,融入香精油,可使情绪趋于缓和平静,缓解身心压力。
Rated

5

out of

5
by
evey1977
from
smells gorgeous
This is a bit pricy but I decided to treat myself and I'm so glad that I did. BAthtime is transformed into a multi-sensory experience now with the heat of the water (I like a hot bath!!) and the gloriously scented oils. I pick and mix and add a couple of drops of two or three bottles to my bath for a truly indulgent bathtime treat.
Date published: 2021-03-18
Rated

5

out of

5
by
kkcatz
from
Always a hit
Bought this during one of Space NK sales and an utter joy. Picked out my 3-4 favourite scents and put the remaining ones (that I also like) in gifts and homemade Advent Calendar drawers for sisters & friends Christmas gone. They went down so well and made me very popular for sure. These are versatile, shower, body oil, bath, absorb so readily and the started 10 pack discovery is exactly that, a great way to discover the ones to suit you .... go on, treat yourself!
Date published: 2021-03-08
Rated

5

out of

5
by
Nec
from
smells divine
I received this as a present and I was absolutely delighted! They smell amazing and are so relaxing. So great for a soak after a long day's work! Be careful and do not mistakenly use a massage oil as I did as apparently that is quite bad for your bloodstream.
Date published: 2021-02-17
Rated

5

out of

5
by
Emmmma
from
Love this.
I love this. Such a lovely way to try all the scents and find the best one for you. i like to put these on before a hot shower. The hot steam releases the scent beautifully and fills the shower and bathroom with the most relaxing or uplifting scents. Just gorgeous.
Date published: 2021-02-10
Rated

5

out of

5
by
Jules77
from
Wonderful
I bought this for my mum after having this myself. I have to say these oils are amazing. I can't rave about them enough, and in times like we have faced recently they have really come into their own. When there hasn't been much else to I have looked forward to my daily bath ritual. A few drops of these oils into a bath and you feel lifted and relaxed: and ur skin feels so moisturised after wards too. I really can't recommend them enough
Date published: 2021-02-03
Rated

5

out of

5
by
cjl45
from
Great variety
Great for a gift or to try different bath oils to work out which is your favourite Aromatherapy Associate scent. I have a couple of favourites in larger bottles but these are still a great option to ring the changes occasionally! Pretty potent, not too much oil is needed for a well scented bath- best of all, the scents linger in the bathroom afterwards.
Date published: 2021-02-02
Rated

5

out of

5
by
sophie02
from
Perfect
Love this little set. I received one for Christmas and also bought one as a gift. You can probably get 3 - 4 baths/showers out of one 3ml oil. I run a little oil into the running water and it makes my whole bathroom smell gorgeous! The oil leaves a very subtle smell on your skin
Date published: 2021-01-31
Rated

5

out of

5
by
LaceyAM
from
PAMPER AWAY
Absolutely top of the range scents that never fail to impress. Such beautiful, delicious aromas and a wonderful experience every time you use these miracle aromatherapy oils. Great for personal use and presents or even a little I am thinking of you gift to make someones day. I will always have this product on my when I can afford shopping list.
Date published: 2021-01-29
Rated

5

out of

5
by
fiona787
from
Lovely Aromatherapy Scents
All these scents smell beautiful. I have used before a shower for the last few weeks and definitely feel a difference in terms of my mood and feelings of relaxation. My skin feels soft and moisturised afterwards as well, totally recommend. Would make a lovely gift.
Date published: 2021-01-26
Rated

4

out of

5
by
marianalast
from
good sample selection for bath lovers
The bottles are very small, cute but small. It would be a great gift for a relaxing bath lover. First when i opened few of them the scent seemed a bit too sharp but when enjoying the bath, the oils create warm comforting atmosphere which is very pleasant and relaxing. They also make the bath more hydrating without being too slippery or oily. The price is quite high for the quantity but overall they create nice experience.
Date published: 2021-01-23
Rated

5

out of

5
by
kells
from
Wonderful gift!
This makes for a wonderful gift aromatherapy fans, or as an introduction to Aromatherapy Associats. I was given this set as a Christmas gift, and it has become my lockdown luxury in these wintry months! My other bath products are not as luxurious, and the scents are heavenly. Highly recommended.
Date published: 2021-01-16
Rated

5

out of

5
by
MariaPauliina
from
Great set
This is a great present idea for someone who likes to bath and use oils! This huge set contains miniature versions of Aromatherapy Associates great bath and shower oils. It's a nice way to try out different scents and decide what would you like to buy in a bigger size.
Date published: 2021-01-16
Rated

5

out of

5
by
KarlaLou
from
Beautiful
This is such a beautiful set which makes an amazing present either for someone else or yourself. They all smell amazing! The aromatherapy benefits are real and do have an impact on your mood. Skin is left feeling moisturised and there is no better way to self care then with these amazing oils.
Date published: 2021-01-03
Rated

5

out of

5
by
hlc
from
Great way to try the whole range!
I am a huge Aromatherapy Associates fan after receiving a minature as a gift. This oil collection is a great way of finding what type of oil and scent is best for you. If I'm honest I absolutely love them all, they all smell incredible. They are great for adding into a bath if you would like something super relaxing and nourishing/hydrating for your skin. They are also nice to use after the bath! High recommend this product and this brand!
Date published: 2020-12-17
Rated

4

out of

5
by
Anbanan
from
Great way to try the range!
I am really happy with my purchase of a slightly larger version of this. Such a great way to try a range of scents. My favorite is de-stress muscle. I like to use them in the shower. The instructions for a shower would have you apply a generous amount to your dry torso, which I thought was strange at first, but it worked well for me. Olverum bath oil is my favourite scent for a bath, but Aromatherapy Associates is a close second for a nice relaxing shower.
Date published: 2020-12-02
Rated

5

out of

5
by
kaita16
from
The most beautiful oils
I received these as a gift - they are the most beautiful oils to use in the bath. My favourite is Relax Deep which gave me one of the best nights sleep i've ever had! Would absolutely recommend as a gift or as a trial set before you purchase one of the bigger bottles.
Date published: 2020-10-26
Rated

5

out of

5
by
Belle106
from
A spa experience every time!
These are fabulous. It works out at about £4.50 per use (I recommend using the whole one in a go for optimum use. I've bought two of these (initially for my mother) but then I couldn't resist them for myself. They are very relaxing, and I honestly feel like I've enjoyed a spa experience in my very own bath. Great value. Poweful smell that fills the room unlike cheap bubble bath oils from the shops.
Date published: 2020-10-11
Rated

4

out of

5
by
Lorri1
from
Smells fantastic
Bought whilst on offer! Such a treat. Small bottles but all smell fantastic. I've used for shower and bath and you don't need to use a moisturiser after ! Good to try all the range before you buy the full sized bottle. Good choice of products in this range
Date published: 2020-10-09
Rated

5

out of

5
by
nines68
from
Great collection
I was introduced to this brand by my sister who loves aromatherapy and this was my first set of such oils. It goes without saying that this is a great gift because it will not only look great on a bathroom shelf but it is great way you can sample each of the fantastic scented bath oils and decide on your favourites.
Date published: 2020-09-30
Rated

5

out of

5
by
n93
from
Great treat
A wonderful treat for a friend, family or simply for yourself! Each scent is suited to a variety of self care needs including winding down, soothing or reviving. Also great miniatures to sample before committing to a full size item. Neat little bottles too, they look really lovely lined up on my bathroom shelf!
Date published: 2020-07-30
Rated

5

out of

5
by
1Irina
from
amazing scents
These make such a fantastic and enjoyable gift - not just the pretty packaging and lovely colours, but mainly the amazing scents. I've never applied them straight to the skin, but poured them in the bath and it turns it into a relaxing experience, perfect for pampering.
Date published: 2020-07-24
Rated

5

out of

5
by
Natalya
from
perfectly refreshing.
A great gift for someone who likes rich but natural flavors or a way to try many versions of shower oil at once! You can choose what suits you or have many options for different occasions at once. The aromas unfold from the hot water and are perfectly refreshing.
Date published: 2020-07-14
Rated

5

out of

5
by
Olwj123
from
A great gift for someone or for oneself
It's a very nice selection of Aromatherapy Associates different fragrance lines. Great to discover the brand or for peole who don't want to commit to a full size. Each bottle contains enough oil for few baths so the whole set will last a while. I personally like almost every fragrance, some more some less, but I like to repurchase the set for variety. Looks pretty in the bathroom too and the tiny bottles are fine quality themselves. Also the box is sturdy and makes for an elegant gift.
Date published: 2020-07-09
Rated

5

out of

5
by
Lettice Dog
from
Perfect gift. Proper treat.
It's a real treat to be given this or to treat yourself - I can't think of anyone who wouldn't enjoy it, even teenage boys, who I know love it having given It to a nephew. Pretty and indulgent with moi beautiful smells and a little goes a long way. There's always the right oil for that mood. Love it.
Date published: 2020-07-08
Rated

5

out of

5
by
Hollieanna
from
Worth the price tag
I recently redid my bathroom and honestly I purchased these to fill a jar on a shelf and add a touch of luxury. However I've actually fallen in love with them. Yes you pay a premium for the minis vs a larger bottle, but having only tried one fragrance before I'm loving the range and choosing different scents for different times. The quality is outstanding and a little really does go a long way. Would also make a fab gift as they're really cute and look great displayed in their box as well.
Date published: 2020-07-04
Rated

5

out of

5
by
nishio99
from
nice discovery
These are so cute and a great way to test out all their product range. The oil is amazing and goes a long way so don't be deceived by the mini packaging. Great to split the products with your friends. My favourties are the Revive and the Deep Relax. Good for morning and night.
Date published: 2020-06-25
Rated

5

out of

5
by
Mel63
from
Beautiful gift
Bought for a girlfriend birthday gift and she loves the beautiful smells and cute bottles- lovely packaging - will buy again as I'm a big fan of this product range - quality of Aromatherapy Associates is fantastic. This set allows you to choose for shower or bath treats
Date published: 2020-06-19
Rated

5

out of

5
by
N4xx
from
Gorgeous little set
This is a really beautiful gift. I got one for my mum who has shoulder pains and likes to massage in oils, she loves it. The smells are really nice and relaxing. Also there is a big variety so it is nice to try out the range and get a feel for what the brand is about.
Date published: 2020-06-17
Rated

4

out of

5
by
emsc
from
Lovely product but tiny
I bought these for my mum as a present and whilst they are look and smell expensive, they are VERY mini so just be warned. Hence only four stars, I think they are a tad expensive for what they are. But still a lovely product to have and I would recommend.
Date published: 2020-06-01
Rated

4

out of

5
by
ellistuesday
from
A lovely gift idea or way to sample the range!
This is a go-to gift idea for me as so many people will enjoy using this little set. The gift box that it comes in makes it easy to wrap too. Or, if you've been meaning to try some of these, this really is a fab discovery collection as you can try many for a pretty reasonable price. They're also great to have for travel too.
Date published: 2020-06-01
bvseo_sdk, dw_cartridge, 18.2.0, p_sdk_3.2.0
CLOUD, getReviews, 8ms
reviews, product