In stock only
Refine by availability: In stock only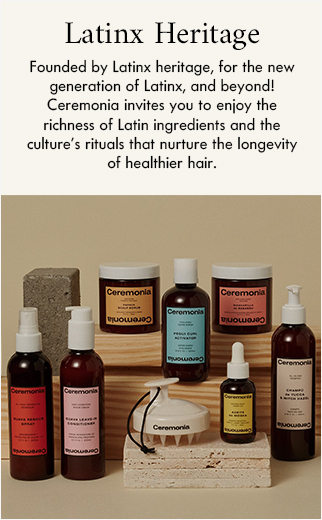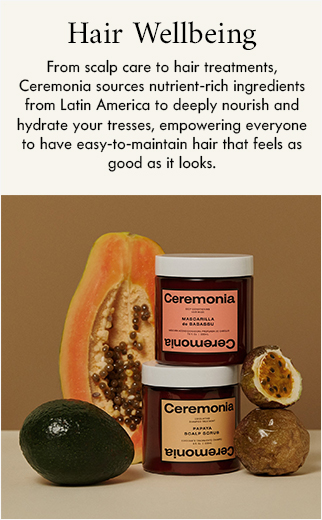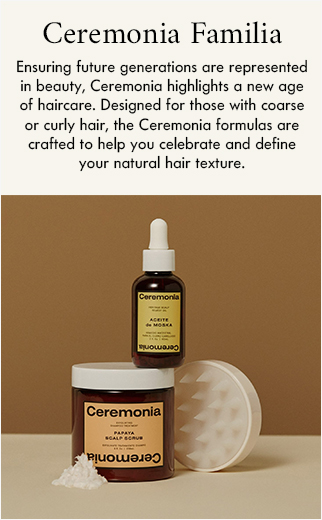 About The Brand
Founded in 2020 by Babba C. Rivera, Ceremonia is one of the first haircare brands to celebrate the Latinx community with formulations catered for their hair type and texture. The brand is all about creating modern hair rituals inspired by the founder's upbringing. From scalp care to hair treatments, the brand has curated effective natural ingredients, sourced in Latin America to work wonders on Latinx and everyone else's strands.
Who Is It For
Ceromonia is for those with coarse, curly hair who have been looking for products to deeply nourish and hydrate their tresses. The Ceremonia formulas are specifically crafted to help you celebrate and define your natural, bouncy curls with the best ingredients.
Why Space NK Loves
We love what Ceremonia represents, and the self-love and acceptance message it spreads through haircare. The Aceite de Moska is an instant favourite for us, we love applying a few drops on our scalp before washing our hair to give our scalp the TLC it deserves and see the results on our healthy hair.