In stock only
Refine by availability: In stock only
Hair by Sam McKnight
Unable to ship to China.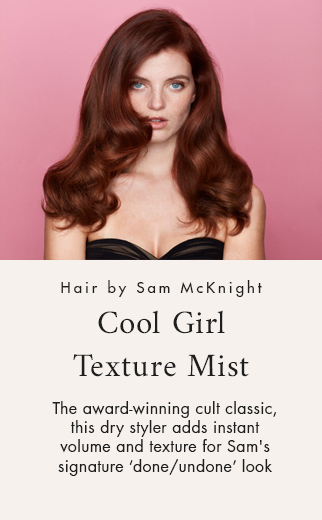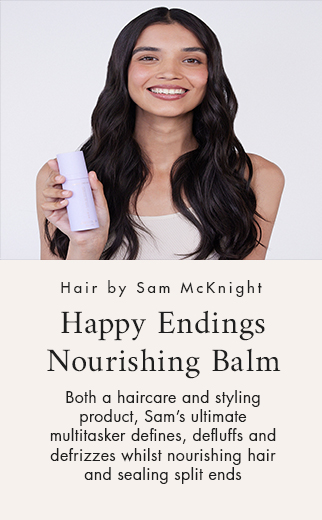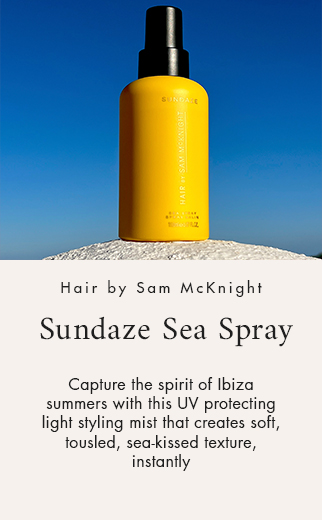 About The Brand
Founded in 2017 by the legendary celebrity hair stylist, Hair by Sam McKnight is a modern haircare brand, on a mission to help people realise that there is more to them, yet to be discovered. Through iconic, modern hairstyles and products, Sam McKnight is all about being doing more with your hair. He sees hair as a versatile accessory to be creative and have fun with. From the Cool Girl Texture Mist to the Happy Endings Nourishing Balm, the hair possibilities are endless with Hair by Sam McKnight.
Who Is It For
Hair by Sam McKnight is for those who want to get out of their comfort zone and try something new with their haircare and hairstyle, the brand is all about truly expressing yourself and feeling your best.
Why Space NK Loves
We love that Hair by Sam McKnight is all about encouraging people to be and celebrate themselves through their hair. Whether that be with a sleek, clean look or with a more sophisticated, out-of-the-box hairstyle. The Happy Endings Nourishing Balm is an instant favourite for us to help smooth and define tresses, along with the Cool Girl Barely There Texture Mist for that added, effortless volume.