In stock only
Refine by availability: In stock only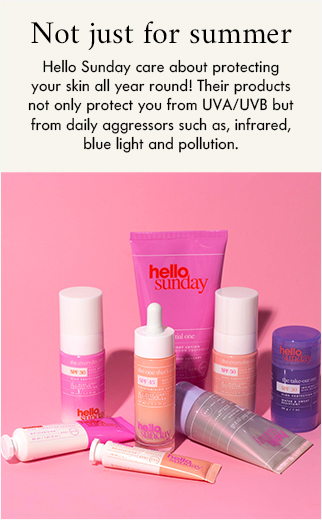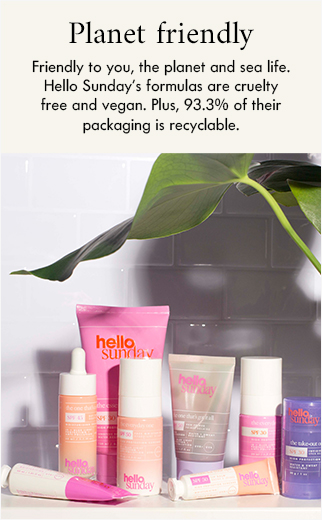 About The Brand
Founded in 2021, Hello Sunday is taking a fresh, accessible and eco-conscious approach to suncare. The beauty brand's vegan and cruelty-free SPF offerings, which range from lip products to the complexion, body and hands, have been infused with a host of skin-loving ingredients including hyaluronic acid, vitamin C and aloe vera.
Who Is It For
Hello Sunday's wide range of products are made for those who want to make SPF a staple part of their getting ready and pre-makeup routines. Free from white cast and greasy, thick textures, these easy breezy formulas come in joyous, recyclable packaging and are ideal for year-round use.
Why Space NK Loves
Reinventing the SPF game, Hello Sunday is the sunscreen brand we love to slip into our everyday beauty routine. We especially love The One That's A Serum Day Drops – an award-winning SPF45 treatment designed to shield against sun damage, pollution and blue light.