UK200006773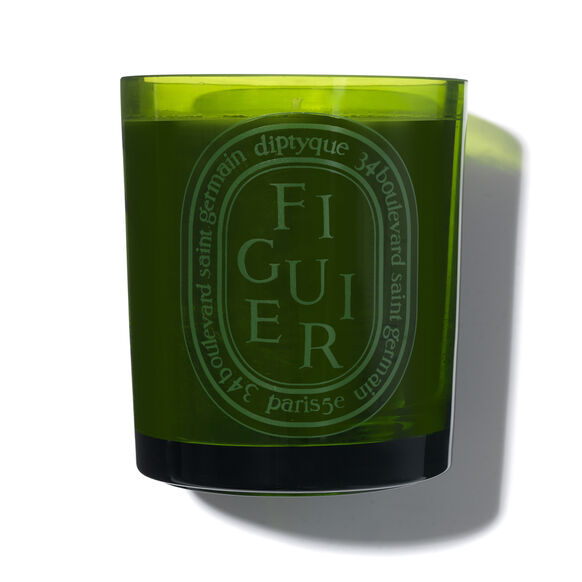 Pinch to zoom Double click to enlarge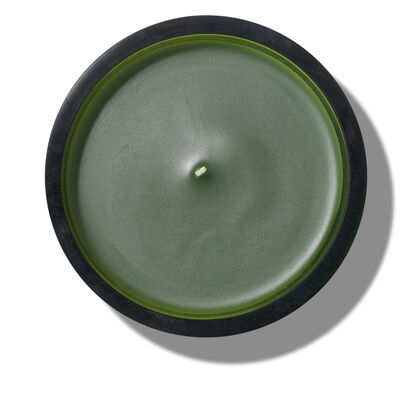 Pinch to zoom Double click to enlarge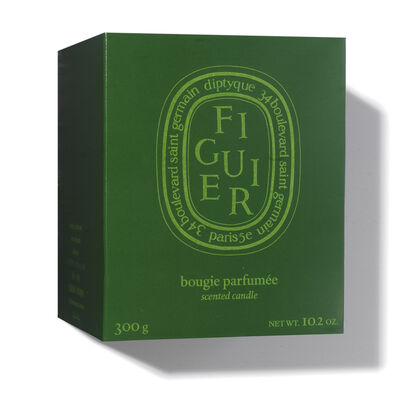 Pinch to zoom Double click to enlarge



Diptyque Green Figuier Scented Candle 有助于营造让人神清气爽的清新氛围。这款经典的 Figuier 香氛采用绿色玻璃托,而无花果、乳白色树液带来的温热感和叶子带来的清新感,定会让人全然沉醉其中。
它让人仿若置身于一棵巨大的无花果树边上,四周弥漫着宜人的香气,有助于镇静安神。
这款香熏蜡烛由地中海香水和精油组成,包含树皮、碎叶和甜美水果带来的木香调香氛。容器表面富有光泽,可让人看到蜡烛燃烧时的火焰。
Key Benefits
燃烧时会散发具有异国情调的宜人香气
可燃烧长达 90 小时
外观迷人且香气美妙
散发着无花果树的气味
有助于镇静安神
SKU# UK200006773
Caring for diptyque Candles
With proper care, diptyque candles burn for 50 to 60 hours. Here are tips for safely prolonging the life of your candles.
Burn Time
The first time you burn your diptyque candle, allow it to burn for at least two hours, until the whole top is liquid with wax. This will help your candle burn more evenly the next time.
Trim The Wick
Before lighting your diptyque candle, trim the wick to 1/4-inch length. By shortening the wick you allow it to burn more slowly and also avoid unsightly black smoke marks around the edge of the glass.
Realign The Wick
After blowing out your candle, re-center and straighten the wick.
Safety
Never leave a lit candle unattended. This could be a fire risk. Always place your candle on a level, heat resistant, non-flammable surface away from fabric or drapes. Choose an area free from drafts to avoid uneven burning. Do not place your candle on a marble or glass surface. If the bottom of the hot candle glass comes in contact with a cold material, the glass may crack.
这家成立于 1961 年的法国香水屋以优质的香氛、最为精美的香熏蜡烛,以及美体和肌肤护理而闻名于世;卓越的护理服务能刺激人体感官,令您尽享奢华体验。
---
Summary of Customer Ratings & Reviews
Perfect for me
I recently purchased the Diptyque Green Figuier Scented Candle and I am in love with it. It has a perfect balance of earthy and sweet notes that make it perfect for any room in my home. Its rich scent fills the entire space with an inviting aroma that lasts for hours. It's definitely worth every penny and I highly recommend this candle to anyone looking to add some luxury into their space!
---
Alexandra ak
Location: Bulgaria
Reviews: 355
Age: 30-45
Recommends this product: Yes
Beautiful
This candle is first off very beautiful to look at but the smell of wood and fig is just so great. It makes my mouth water and I wanna lay down and imagine it is the end if the summer and the sun just goes down. The sky is red and the heat makes the fig tree give off the scent of late August. Just a dream come true!
---
nanswan
Location: London
Reviews: 22
Age: Under 30
Recommends this product: Yes
Favourite Diptyque Scent
The Figuier scent by Diptyque is my personal favourite. I even prefer it to Baies but that's because I love woody scents and fig scents. I love it for any bedroom, hallway or living room. I also love the room spray and always spray it on my sheets, clothes and living room.
---
Myrtleberry
Location: London
Reviews: 1
Age: Under 30
Recommends this product: Yes
Luxurious gift
These candles are absolutely gorgeous but these bigger versions are even more luxurious and special especially for a gift. The pot can even be used after store things in. The fig scent is lovely, not too sweet but it smells very fruity and fresh. The candle is large and will last several weeks.
---
Sopink
Reviews: 74
Recommends this product: Yes
Amazing candle
Amazing Diptyque candle with great fig scent. Would make a great present. Needs to be burned a bit longer than the smaller candles to avoid tunnelling.
---