SKINCARE SHOWCASE
For happy, healthy skin discover bespoke skincare solutions, featuring our new and exclusive heroes.
SHOP NOW

HYDRATING
When skin needs a moisture fix reach for a routine that can provide instant and long-lasting hydration. Plus, diagnose your skin type with help from brand founder and dermatologist Dr Lancer who clarifies the difference between dry and dehydrated skin.
FIND OUT MORE

ANTI-AGEING
Hone your anti-ageing regime to include some sophisticated formulas and look forward to a more youthful-looking complexion. Plus, find out the best ingredients for combating wrinkles with expert advice from Sarah Chapman, facialist and founder of Sarah Chapman Skinesis.
FIND OUT MORE

PORE MINIMISING
While enlarged pores are impossible to make disappear, discover the daily steps you can take to reduce their appearance. Plus, New York dermatologist and brand founder, Dr Dennis Gross answers why we get enlarged pores and how to combat them.
FIND OUT MORE

CLARIFYING
If your skin is oily or combination and prone to congestion and blemishes, keep an arsenal of products at your disposal that can treat and transform. Plus, Harley Street plastic surgeon and brand founder, Dr Yannis Alexandrides of 111SKIN explains how to remove blackheads and treat acne.
YOUR STEP BY STEP GUIDE:
CLARIFYING
MEET THE EXPERT
DR YANNIS ALEXANDRIDES
MEET THE EXPERT

DR YANNIS ALEXANDRIDES

We caught up with Harley Street plastic surgeon and brand founder, Dr Yannis Alexandrides of 111SKIN to ask your most frequently asked questions…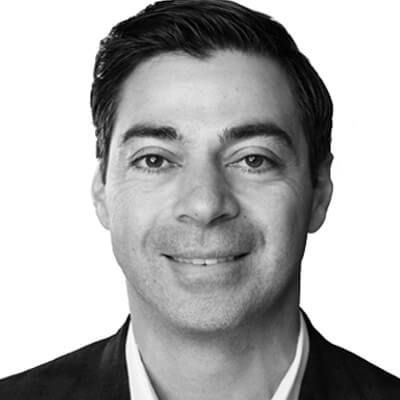 1. How can I tell if I need clarifying products?
Skin with a rough texture, excessive oiliness, or prominent blemishes should seek clarifying products to smooth, refine, and calm the complexion.
2. How can I remove blackheads?
Cleansing and exfoliating are key to preventing blackheads (which are essentially trapped dirt and sebum that build up in sebaceous glands). I would recommend using a warm cleansing cloth to open pores and then use a suitable formula that targets blackheads. I would also suggest using an acid-based exfoliator to gently remove dead skin cells helping to clear congested pores while also purifying the visage.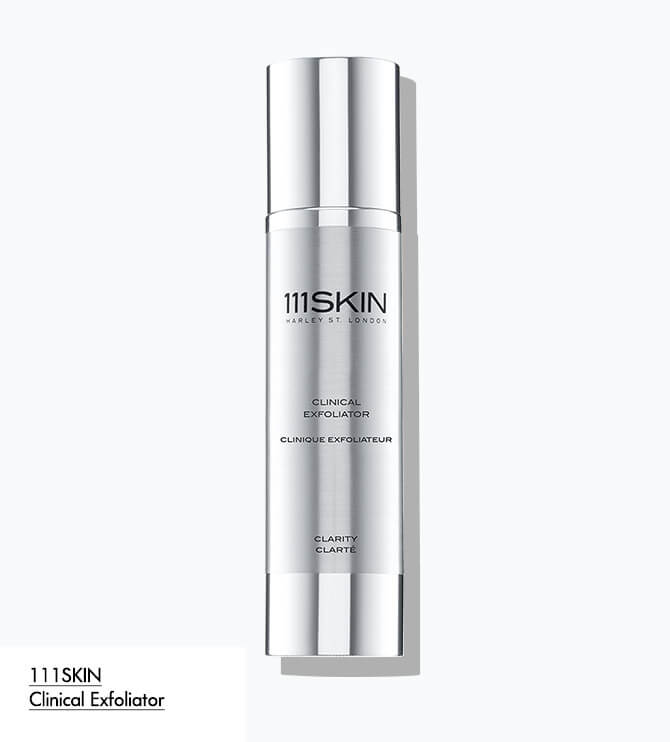 3. Best product for treating acne and how to remove acne scarring?
Addressing acne requires formulas which clear pores, calm inflammation and reduce sebum production, all while maintaining the skin's microbiome, PH levels, and balancing hydration. In order to relieve scarring, skin needs to be fortified with antioxidants which help to repair and restore. For example, my unique NAC Y2 formula contains N-acetylcysteine which is a precursor to glutathione - a master antioxidant that is important to cellular regeneration.
4. Does light therapy work for acne?
Light therapy uses red and blue light to target spots. Bacteria is sensitive to blue light and can be known to break it down, therefore eradicating the blemish; red light is used to reduce inflammation.

Clean and Clear
Fashion & beauty blogger Ashley Wilson, AKA A Mother's Edit, relies on a Sunday line-up of clarifying products to ensure her skin stays on sparkling form…
READ MORE

CALMING
Discover a line-up of products that deliver a routine for sensitive, compromised skin that takes the irritation away and encourages softness, suppleness and nourishment. Plus, VENeffect Co-Founder and Gynaecologist, Dr Rebecca Booth uncovers the best routine for sensitive skin.
FIND OUT MORE