UK200001587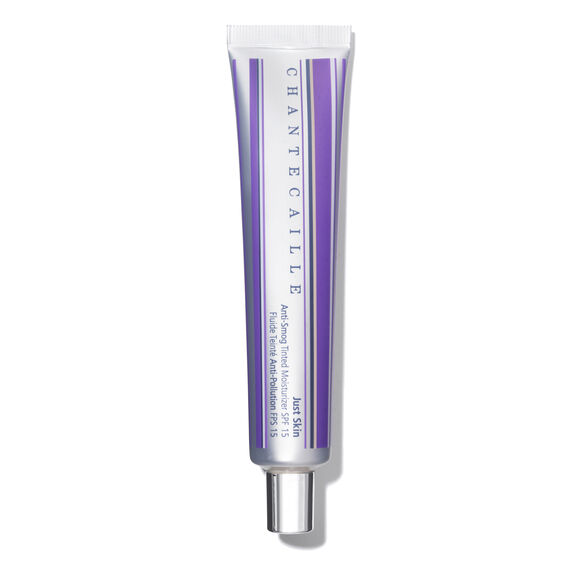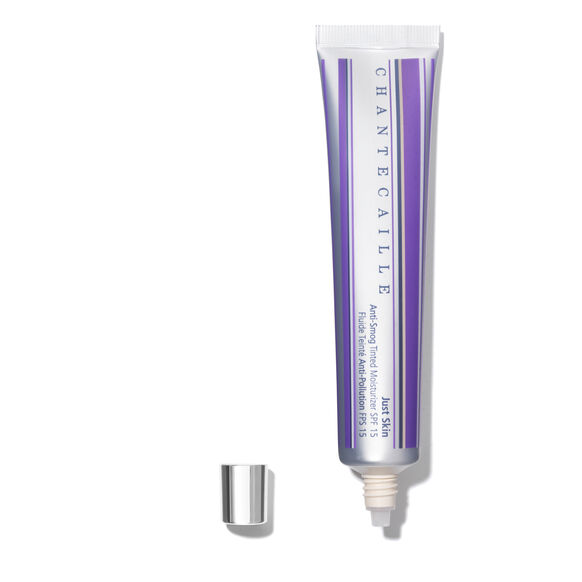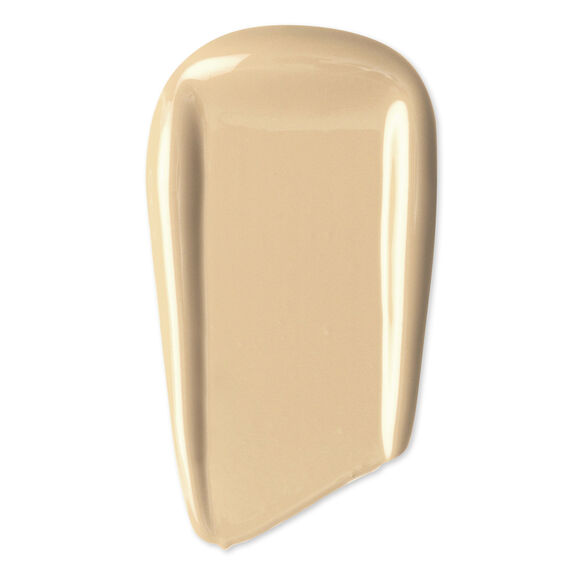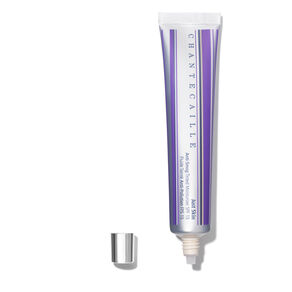 Fast and easy payment with

Not sure about the right shade? Check out our colour matching tool by clicking the 'find your shade' option below the product price to help you make the right choice.
夏季日常化妆方案若有 Chantecaille Just Skin Tinted Moisturiser SPF 15 强力加持,效果会更加出众,完美肤色唾手可得。这款乳液质地轻盈,上脸后无需再涂抹厚重的粉底,让肌肤更加舒服,毕竟天热时涂着厚重的粉底真是不舒服。
这款保湿霜的配方中含有一系列天然成分,包括绿茶和金银花,因而抗氧化功效显著,在抵御刺激的同时,能打造出格外自然的妆容。
Chantecaille Just Skin Tinted Moisturiser SPF 15 是任何全套化妆品的必备补充单品,在帮助遮瑕的同时,持久滋润肌肤。
Key Benefits
三效合一的护肤和美容单品
男女皆宜
平滑肌肤、均匀遮瑕
防晒系数为 15 的轻盈保湿霜,有效保护肌肤
含有抗氧化剂
是理想的防晒霜、保湿霜和粉底
适合敏感肌肤
SKU# UK200001587
ACTIVE INGREDIENTS: MDI COMPLEX DEEPSANE EXTRACTS OF CENTELLA ASIATICA AND CHAMOMILLE
DEEPSANE TO REPAIR REVITALISE AND REGENERATE
Work from the nose out, blending well, for a natural finish.
跟踪的:Y50
在7-11个工作日内收到您的订单 消费Y350即可免费
表现:Y130
在3-5个工作日内收到您的订单
Chantecaille 是一个法国慈善品牌,以独家使用高浓缩自然植物为特色,其护肤品、化妆品和香水是奢侈品的典范。
Rated

5

out of

5
by
Kersty13
from
Weekend staple.
I use this at the weekends when I just want a slight evenness of skin tone without wearing foundation. It is absorbed easily but leaves a lovely dewy finish which I adore. Lasts for ages, does not dry my skin out and lasts well under a facemask. Is great over fake tan.
Date published: 2021-07-07
Rated

2

out of

5
by
Pigle82
from
Disappointing.
I bought this after seeing many people on Instagram talk about how amazing it is. The shade range is disappointing and need improving. It doesn't suit my skin tone but I can make it work with other things on top but it isn't what I wanted to do which is why I bought a very light base in the first place. It feels fine on my skin and doesn't give me any breakouts, but I can't make it work.
Date published: 2021-07-03
Rated

2

out of

5
by
Coco L
from
Good tinted moisturiser, limited colours though
I had to give this to my mum as even Alabaster was too dark on my skin, there was a visible difference between my face and my neck. She likes it as it evens out her skin without having to put makeups on afterwards. She did say it's too dry for mature skin so she put it on after her normal moisturiser.
Date published: 2021-06-25
Rated

5

out of

5
by
Smcd
from
Stays put
Love this tinted moisturiser. It give a light coverage that lasts all day. Face has a lovely natural glow when I wear it, and I feel I look healthier. I'm sure my skin has improved since I started using it too! It's pricey but I think definitely worth the money if you want a tinted moisturiser that looks natural, stays on your face for the duration and does your skin some good!
Date published: 2021-06-24
Rated

5

out of

5
by
Viktorija
from
natural color
I decided to try it instead of foundation and I liked it. Albaster adapts perfectly to my fair skin and a natural complexion is obtained. I am glad that this is a complete moisturizer and sun protection. I apply it after the serum and then lightly powder it.
Date published: 2021-06-19
Rated

5

out of

5
by
Antonia2
from
Amazing all - rounder
I was intrigued by this product as I saw my friend wearing it, and I immediately commented on how amazing her complexion looked! I was dubious about spending this much money on a product without colour matching it in real life, but the 'find my shade' tool here is incredible. I was able to put in the products with the best colour match that I own and was suggested a shade that I then purchased. It's become my go to staple for the past 3 weeks. What I love about it: very very light - creamy texture, that evens out skin, and looks glowy and super natural. Because of its light texture, it can be buildable. I do not wear or like heavy foundation. So this will not cover up completely any blemishes when applied to one, thin, layer, but it will diffuse any redness or marks. Definitely a new favourite! Plus it has the added benefit of the SPF 15 (always wear more spf underneath though!)
Date published: 2021-06-18
Rated

5

out of

5
by
Amy676
from
Investment product
I bought this product in a SpaceNK store as I wanted to be sure I was getting the correct colour as this tinted moisturiser is expensive for make up. The sales assistant joked with me and asked if I really wanted to try it, because once I do I will never go back and its an expensive habit to replace it! Boy was she right! I doubt I'll ever use a heavier foundation again. It leaves my skin looking glowing and hydrated, with a good amount of coverage for both day and night activities. It blends so easily and additional concealer or power melts into it without 'sitting' on top.
Date published: 2021-06-18
Rated

5

out of

5
by
tati181818
from
Great!
Great tool! My favorite for the summer. It has a very good level of spf, which really protects your skin. My nose is often burned with many means, and with this everything is fine, besides, it is also a foundation with caring properties. I highly recommend it!
Date published: 2021-06-11
Rated

5

out of

5
by
Elena Rud
from
Greate
This should NOT be called a tinted moisturizer, because while it is a lovely, very sheer foundations--and if you have sensitive, Rosacea-prone skin like mine, it won't break you out--it doesn't have a moisturizing atom in it's wonderful little tube (I love the idea of getting every little bit out--especially at this price). I'm very fair, got the lightest shade and it's perfect. Doesn't sink into pores, doesn't get flaky later (but it will start out that way if you put it over dry patches without moisturizing first). Does well with powder or without on top. Love it. You do have to work fast with it for it to blend well. Don't overapply.
Date published: 2021-06-01
Rated

5

out of

5
by
JillE
from
Love it
This is undoubtedly an expensive product ....there is no getting away from it. But it suits my mature skin beautifully. It has more coverage than a usual tinted moisturiser but retains the 'your skin but better' appearance we all want. It lasts longer on the skin than others I have tried and I apply with either fingers or brush.
Date published: 2021-06-01
Rated

5

out of

5
by
Andreap
from
Used this for years
Amazing lightweight foundation, I don't view it as a moisturiser, as it's quite pigmented. I just add a little more if i need extra coverage, but it's great for smoothing out pores and making my skin look flawless with light coverage. I find it goes a long way, so the cost doesn't worry me. I use nude, which is slightly darker than my skin tone, but due to light coverage it makes my skin look a little sunkissed and brighter. I'm not sure i'll ever change from this foundation, as i feel as if it feeds my skin at the same time as improving its look and adding a bit of SPF. I use a stipple brush to apply, but fingers work just as well.
Date published: 2021-05-26
Rated

4

out of

5
by
Dena_ldn
from
Great if you already have good skin
This is a beautiful tinted moisturizer and feels almost like skin treatment, like a second skin. Some points to note: - won't cover pigmentation or spots, simply not enough coverage - You need to make sure you get the right shade even despite this being so light- try inside and also check in outdoors light. - won't provide high enough SPF so ensure you use one under or over. Overall a beautiful product for those good skin days when you want to hardly wear any makeup but definitely not the best-tinted moisturizer I have ever used.
Date published: 2021-05-23
Rated

5

out of

5
by
Gem37
from
So expensive but so good!
I've never spent this amount of money on a tinted moisturiser but I was recommended this by a friend so decided to treat myself with some birthday money...I'm so pleased I did. This is probably the best tinted moisturiser I've used! It's a light coverage, gives a beautiful glow, evens out skin tone and blends really easily. I used the shade finder on the Space NK website and I was matched to the shade Glow which is perfect for me. Although it's really expensive I will buy this again.
Date published: 2021-05-23
Rated

5

out of

5
by
mbr123
from
Expensive both worth every penny
The texture of this product is like a light cream foundation, suprisingly pigmented but seems to melt on contact with the skin and meld into the skin. No heaviness, it really does manage to look like my skin but better. It fills in pores and hides dark circles, thread veins and my general ravages of ageing - it really does look just like my skin but infinately better. The SPF is meagre but I wear a sunscreen underneath anyway. Great that the Alabaster is a pale neutral rather than a pale yellow.
Date published: 2021-05-22
Rated

3

out of

5
by
Trt
from
Great texture and finish but not the right tone
My absolute favourite tinted moisturiser is from Sisley but this one was also really nice. The texture is light. Finish is dewy. It's not full coverage but it evens out your skin tone. I'm just gutted that Vanilla turned out to be too yellow. For shade reference, I use Surratt Dew Drops in 3, It Cosmetics in Fair Light. Definitely for warmer tones.
Date published: 2021-05-17
Rated

5

out of

5
by
Shiz
from
Best tinted moisturiser I've ever used
I was given a sample of this at my local Space NK store, I was so impressed that two days later I was in there buying it. It is very light in texture and blends beautifully to give you a healthy glowing complexion. If I want a little more coverage I add some concealer and a dusting of powder to my T zone.It does have SPF15 but I would recommend using sunscreen as well. The longest I have worn it is 12 hours and it looked amazing even after that long. People have commented on how radiant my skin looks this is definitely worth a try. it is a high price point but I do believe when it comes to make up you get what you pay for and this is worth every penny to me
Date published: 2021-05-16
Rated

5

out of

5
by
Tiggerburtie
from
Natural look
I bought this product recently and I am very impressed. My skin is pretty good with the odd blemish (almost 50!). I prefer not to wear foundation every day for work and this has been brilliant. Easy to apply, light on the skin, great colour match and it blurs the blemishes enough so my skin looks great on all my work zoom calls. Happy lady :-)
Date published: 2021-05-12
Rated

5

out of

5
by
Ruby09
from
So natural
I'm a new Chantecaille fan and decided to try this as a light 'foundation'. I don't like a heavy foundation and prefer a natural finish so my lovely Marlborough store suggested I try this and I love it. It is nicely moisturising without being sticky and evens out skin so it looks flawless but really natural. Really like it
Date published: 2021-05-11
Rated

5

out of

5
by
SamW21
from
Perfect
I've used this before but tried a few alternatives mainly as this was so expensive. But I am back with it! Colour is forgiving and the texture is like a lush moisturiser, it leaves skin natural but 'better', doesn't make me oily or shiny but also doesn't leave skin flat. I can't feel it on my skin which is another bonus as I hate that 'foundation' feel. Recommended.
Date published: 2021-05-09
Rated

5

out of

5
by
Jouls
from
Perfect for me for over 10 years
I started using this over 10 years ago, probably more and still my go to. I used to use it when I wanted to be "made up" and I don't use foundation much either, so this is my instead of. Now use daily, with only use a dab on each cheek and my nose to cover the redness there. If I require a bit more coverage I dab on a ByTerry concealer (now discontinued) and that sorts out most of the unevenness in skin tone and look natural. Great colour match for my skin (Glow)
Date published: 2021-05-07
Rated

5

out of

5
by
F1964
from
Great Tinted Moisturizer
I bought this last week and I have to say, I just love it. I use the future skin foundation in winter and wanted something lighter for the summer months. It's goes on like a dream and blends well into the skin. At the end of the day it looks as good as it did in the morning.
Date published: 2021-05-05
Rated

5

out of

5
by
lisacni
from
Seriously the best tinted moisturiser on the market
I absolutely love this. Third year of wearing it. It is light, doesn't age me and provides just the right level of coverage without me feeling or looking caked. It doesn't hide freckles which I like and builds well if you want to go for a slightly heavier look.
Date published: 2021-05-05
Rated

5

out of

5
by
GBean64
from
Fallen in love
I bought the Chantecaille tinted moisturiser before Christmas and have since bought it again. The coverage is great and the colour is a great match with my skin tone. This, in my opinion, is expensive for a tinted moisturiser however as I prefer the feel/texture of a moisturiser to foundation it is money well spent. It covers blemishes and feels light in texture and gives enough coverage for day to day use.
Date published: 2021-05-02
Rated

5

out of

5
by
Joada28
from
My favourite
I always go back to this in conjunction with the chantecaille sunscreen primer in a similar tube. It makes the perfect no make up glowy base! I always get compliments when I use this. I use concealer as well for under the eyes and problem skin and then Hourglass powders and the perfect base...
Date published: 2021-05-02
Rated

4

out of

5
by
Mada29
from
Lovely product but unnecessarily expensive
This is a nice product however extremely expensive for what it is. I understand it might have some good skincare benefits, but I am pretty sure other skincare products can offer so much better benefits than this. You do get more than 30ml which is the standard size for foundations, and although this is not a foundation, with enough product you can get a decent amount of coverage.
Date published: 2021-04-30
Rated

5

out of

5
by
jackiejkw
from
Love the texture
I have been using the Nars tinted moisturiser for a while and wanted to try this luxe version. It does not disappoint! You only need a small amount to achieve a lovely natural dewy look. Only drawback is probably the SPF being a bit low for summer days, so you would need to apply an extra layer of sun protection.
Date published: 2021-04-30
Rated

4

out of

5
by
JYH
from
Best foundation that looks natural
I only use this foundation when going out for special occasions, as it give my skin a natural glow and coverage without it feeling heavy and gluggy on my skin. It glides on like a moisturiser. I would recommend going into a store to see a consultant to get a match for your skin as it is a very expensive product and you would want to get the right shade for your skin. The only reason this is four stars instead of five is the price point.
Date published: 2021-04-27
Rated

5

out of

5
by
Rachael25
from
My new HG
This is absolutely my new holy grail face product. It goes on like moisturiser and gives a perfect, dewy, natural look. Just enough coverage to even things out but without looking like makeup at all. It's very expensive and you do need to use a fair amount but I'll definitely be repurchasing.
Date published: 2021-04-26
Rated

4

out of

5
by
YAYA
from
Natural Glow Foundation
I purchased this in the shade vanilla and I use Chantecaille cushion foundation in the same shade too. As its name says it is a moisturizer, it moist skin and has a natural glow finish. I have combination skin with a slightly oily T-zone. I find that it is better for me to use a light weight skin prep; otherwise my T-zone tend to become oily more quickly. Another good thing is that it doesn't make my skin break out. For longevity, for me, it can last around 8 hours perfectly on my face and after that it won't get dull either. Overall, I like this foundation but still think it is a bit overpriced.
Date published: 2021-04-23
Rated

4

out of

5
by
Frankie20
from
Good Tinted Moisturiser for Combination Skin
This tinted moisturiser is ridiculously expensive, but I purchased it because the shade 'alabaster' is a perfect colour match for me. I like the consistency of the product. The coverage is certainly light, but I think it evens out my skin and makes it look healthy - I have received a few compliments on my skin when wearing it, which is a definite win! My skin is combination/oily and some tinted moisturisers don't last long on my face, but this one does. As other reviewers have pointed out, however, the shade range should be wider and more inclusive.
Date published: 2021-04-22
bvseo_sdk, dw_cartridge, 18.2.0, p_sdk_3.2.0
CLOUD, getReviews, 8ms
reviews, product