UK200011071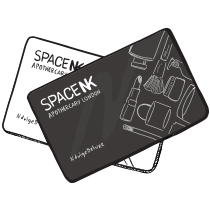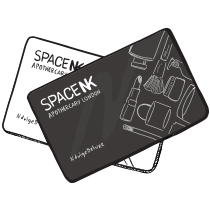 使用 Erborian CC Crème Clair,让肌肤焕发光彩。这款提亮霜具有强化肌肤的功效,采用纯天然成分配制而成,因此无需担心有害化学物质。
Erborian CC Crème Clair 含有虎草,虎草具有抗炎功效,还可起到治疗作用。蜂蜜提取物可柔滑并紧致肌肤,而维生素 E 具有抗自由基功效,有助于避免肌肤晒伤。
这些成分的强效组合可使肌肤丰盈饱满,光彩照人,同时帮助隐藏疲倦感和细纹。经常使用,可使肌理更加细腻。
用指尖在脸部轻轻涂抹薄薄的一层,通过轻柔的圆周动作使肌肤吸收。
Key Benefits
维生素 E 有助于对抗衰老过程
蜂蜜提取物可柔滑并紧致肌肤,使肌肤看起来更年轻,肤色更均匀
虎草可对疲倦、缺水和受损肌肤起到治疗功效
肌肤看起来更细腻
纯天然配方
SKU# UK200011071
CENTELLA ASIATICA (ANTI AGING ACTIVE INGREDIENT) ADÉNOSINE (ANTI AGING ACTIVE INGREDIENT) CC PIGMENTS (BRIDGE) VITAMIN B3 (SKIN PROTECTION)
薄薄涂抹一层,用法如其他日间保养品。

一种独特色调:浅米色适合所有肤色。
跟踪的:Y50
在7-11个工作日内收到您的订单 消费Y350即可免费
表现:Y130
在3-5个工作日内收到您的订单
Erborian 将韩国传统美容疗法与法国奢华风格相结合,采用科学且经验证的成分打造出独特的配方,能够唤醒并恢复肌肤的自然光泽。
Rated

5

out of

5
by
jax97
from
I wish I had known about this sooner
I wish I had known about this sooner. For my birthday gift I was given a sample of the Eborian redness relief which I loved. That led me to this. It is so clever, very natural looking, soft focused and easy to apply. It has extra skin care benefits and my skin thrives on this CC cream.
Date published: 2021-06-02
Rated

5

out of

5
by
ksenliv
from
Great for summer
I have been really enjoying this product. I am using this for warmer weather and since I have combination oily skin, I have to finish it definitely with some setting powder. This cream's mattifying features are virtually non-existent for my skin, but it might be perfect for dry skin. It doesn't fall into pores and creates a very beautiful base.
Date published: 2021-06-02
Rated

5

out of

5
by
KateY12
from
Brilliant coverage
I've been using this daily for a month now. Lovely smooth texture and brilliant coverage without wearing a foundation. I apply it in the morning after washing my face with a little serum on first. It's easy to top up a little later on it the day - perfect day to night product.
Date published: 2021-05-31
Rated

4

out of

5
by
Franchie
from
Lovely CC cream
I was sent a sample of this and this week of sunshine seemed the perfect time to try it! I was really impressed with the consistency of this cream, it just glides on the skin and it doesn't irritate it. It feels quite light on and it has a gentle pleasing fragrance. The colour that I was sent was not a good match, but I think if I tried the right shade I would definitely want to purchase the full size. It doesn't match my favourite Chantecaille tinted moisturiser but would definitely consider this as a good alternative (and less pricey!).
Date published: 2021-05-31
Rated

4

out of

5
by
Charlotte1507
from
I liked it
I liked this product. I received a mini sample in a gift set not too long ago and I loved the texture but the colour was unfortunately too dark for me. This would look perfect when on holiday with a tan. It really does help colour correct whilst adding a bit of colour and coverage to your face
Date published: 2021-05-22
Rated

4

out of

5
by
Linda80
from
Great product
I get a sample sachet of it after my last purchase at the Spacenk shop and tried it 3 times and my impressions are really positive about it. I apply it with my fingertips like a face cream and the skin is immediately more even and brighter, doesn't cover as a foundation but the my skin but better effect is beautiful and is a perfect base for any other powder or cream makeup. The shade claire is perfect for my fair skin tone, and love the spf 25. I get a star down because is not moisturising enough and I need a good face cream before it as it tends to dry my skin.
Date published: 2021-05-20
Rated

5

out of

5
by
daysy10
from
One of my favourites!
I like how versatile this product is: it's make-up, it's a moisturisers and also an SPF. I think this makes it a great value for money. I am happy with how it makes my skin look and feel. A great product from Erborian. Will deffo buy it again and again.
Date published: 2021-05-18
Rated

5

out of

5
by
Bagpant
from
my favorite
First bought miniatures. I liked it so much that it took full size. A natural finish that will not cover all imperfections, but will even out tone, hide pores and reduce oil production. I powder the tone and it lasts all day. The skin gets a beautiful gloss without an oily glow. The color on my skin suits me. And now this is my favorite tone for the summer.
Date published: 2021-05-18
Rated

5

out of

5
by
SueBee
from
Game changer
I was planning to buy a tinted moisturiser and came away with this! This product really is magic. It goes on with your fingers and it magically adjusts to the tone of your skin. The result is a natural glow blurring the appearance of lines and evening out the tone of your skin. This is the product I've been searching for; it gives the even tone and healthy glow we aspire to without the effort of applying a variety of different products. FAB
Date published: 2021-05-17
Rated

4

out of

5
by
Nicmathew
from
Lovely finish, limited shades
I fell for the online hype with this product and ordered in the shade Clair. It gives skin a lovely finish, perfecting while feeling light as air. A little goes a long way. The shades however are extremely limited and run pink. I'll use this up but won't repurchase.
Date published: 2021-05-17
Rated

5

out of

5
by
Aliaaaa
from
One of the best
I bought this CC cream spf 25 and it is really great. It can be used on a daily basis and blends easily in the skin. It even replaces a foundation and it is initially white but takes up the colour of the skin . It is very smooth and very effective as well .
Date published: 2021-05-16
Rated

4

out of

5
by
Debbiey
from
Great CC Cream
I've just tried this sample that I've been meaning to try for a while. The colour Dore is perfect for my skin tone and glides on really smoothly. This CC cream gives my skin a lovely healthy glow whilst still looking really fresh and natural. I will definitely be buying this in the future.
Date published: 2021-05-12
Rated

2

out of

5
by
Nikki123
from
Not for very dry skin or pale skin tones
I had a free sample of this and although it sounded great on the cover, it didn't suit my skin at all. I have slightly pale skin with uneven skin tone and this did even out my skin tone but I ended up looking very orange. I also found it didn't provide enough moisture for me and definitely couldn't be used as a replacement to moisturiser.
Date published: 2021-05-12
Rated

5

out of

5
by
Claire Marie
from
Great product
I love this product - I've been using it for a year now and have ditched my foundation during the day as a result. It gives my skin a noticeable glow, and i like the fact it has an spf in it. I've had problem skin in the past so it's tricky to find a cream that works and doesn't cause breakouts, so now I've found this I'm sticking with it!
Date published: 2021-05-08
Rated

5

out of

5
by
Alera
from
Good quality
I really like this cc cream as it really blures the imperfections. It has light coverage but I still feels it does the job. I would buy it again. I have the small version but I would definitely buy it. The skin feels soft and hydrated. I would recommend it.
Date published: 2021-05-03
Rated

5

out of

5
by
LonewolfMcQuade
from
Gives a dewy natural finish
I received a sample of this instore and it was a pleasure to use. It comes out white and as you rub it into your skin it adjusts to your individual skin tone and provides great coverage. It give my skin a lovely dewy natural glow and a flawless finish. I would highly recommend for those days that you don't want to wear foundation.
Date published: 2021-05-03
Rated

3

out of

5
by
Silvergold
from
Bigger tube would be great
I do love this product, although I've taken off one star due to the tiny tube size. Yes, a little goes a long way, but I feel like this tube will last less than a month if I use it every day. It does give a lovely glow, however it also settles into my fine lines after an hour or two of wearing. Might not repurchase.
Date published: 2021-05-02
Rated

3

out of

5
by
Hrh
from
Not outstanding
I received a sample of this product recently but not too sure about it. The colour developed surprisingly quick but unfortunately it was too dark and appeared rather orange. I will try the igniter shade before I decide whether to purchase full size of product
Date published: 2021-05-02
Rated

2

out of

5
by
Pigle82
from
Not for me.
This smooths over my skin beautifully and makes it looks more even in tone, but after around 15 minutes it starts to turn orange on me. I use the palest shade and it's way way too dark for me and I wouldn't consider myself to be that pale right now. Disappointing. My friends with darker skin tones find that they can't use this and I wish they'd bring out some more shades to suit everybody.
Date published: 2021-05-01
Rated

5

out of

5
by
LolaG
from
Skin finish
The effect I get with this cc cream is what high-end foundations want to achieve. I love how it oxidises as you apply. The skin feels nourished the whole day and you look like a healthier version of yourself, lol, but without it looking like you're wearing anything. I love this, it's my staple.
Date published: 2021-04-30
Rated

3

out of

5
by
Hrh20
from
Not outstanding
I received this as a sample and was interested in trying a brand not tried before. I was disappointed with the colour, it came out rather orange and quite thick in consistency. I will pop into shop and try the lighter shade and see how I feel about it before buying. If colours were more varied it could pod be a good option.
Date published: 2021-04-21
Rated

3

out of

5
by
triedbymebeauty
from
love this but the colour doesn't match
absolutely love love love this. what a great product. I am only giving it 3 stars as the colour options are rubbish. I had Dore (I have medium to light olive skin) and it was too tan like. I still wore it and tried to blend it at my chin. You can wear it alone and not bother with foundation. I just wish they had a better colour option. it comes out white and when you apply you blur all imperfections and you have this lovely coverage. I love it. Just wish there were more colours.
Date published: 2021-04-16
Rated

4

out of

5
by
CFossworth89
from
Lovely glowy base - effortless good skin day
I've been using this product on and off for a year. I've recently had a baby, and thought pregnancy and early babyhood I wanted something to give my skin an even complexion with a bit of glow. I've found this cc creme to do exactly this, perfect for day to day to help you look polished without the extra effort. I use it after my morning skin routine with a bit of bronzer and blusher and I am good to go! Mostly it helps me to look well rested when I most definitely am not! It's low coverage which isn't a problem for me, so don't expect it to cover everything. I use concealer if I feel I need extra coverage in certain areas. I do love this but I'm giving it one star less because it has no colour range which I feel isn't acceptable in this day and age. I am very fair and the shade Clair suits my skin.
Date published: 2021-04-16
Rated

1

out of

5
by
Nicola123
from
Absolutely terrible and very disappointed in the false claim
Firstly this is not an all natural, chemical free product. I received this as a sample from Space NK and am so disappointed to see that the ingredients listed here in the website do not matter cal of the packaging. This product has PEG-10, Titanium Dioxied 4 kinds of Dimethicones, Synthetic Fragrance. These list goes on and on. This is mot a natural product and definitely not clean beauty. Application: The cream comes out chalk white, with an incredibly strong parfumerie smell. As you rub it into the skin it turns a bright pink orange and is very, very oily. It is also disappointing to see in this progressive day and age that this company does not consider offering this product in different shades for darker complexions. Utterly terrible all round.
Date published: 2021-04-14
Rated

1

out of

5
by
Erin9989
from
Not for very fair skinned- so orange.
I bought the lightest colour and unfortunately it's very orange on me. I was so disappointed as I had such high hopes this would be my go-to in lockdown for days I just needed my skin to look a little more even. Waste of money for the pale. Will go back to using Laura Mercier
Date published: 2021-04-12
Rated

3

out of

5
by
Jardin_Majorelle
from
Only comes in 2 shades
This only comes in 2 shades so it is hard to find an exact match to my skin tone. The colour and texture is very light and low coverage. I usually use tinted moisteriser but find this CC cream is even lighter and I will always put use tinted moisteriser while using this.
Date published: 2021-04-09
Rated

5

out of

5
by
Sarah1001
from
Amazing product
I chose a sample of this as part of my last order as always keeping eye out for alternative to my make up base/no make up day- it's not a product I would have picked up but I am olive/medium tone skin and Dore was a suprising amazing match, it blended well it gave me enough coverage over age spots and dark pigment marches that I wouldn't require anything else.... it smells lovely a stayed put all day- however, this is purely personal preference, I can't stand the stickiness I associate with a lot of products that are SPF a very slight tackyness, sticky feeling on my skin, and using my regular primer I just prefer a smooth matte finish I get with it even though it doesn't provide as much coverage- I just feel more comfortable. But an excellent product I would recommend and I love and think all brands should do travel /try for a while sizes which eborian seem to do with all products, I might try some of their non SPF product to see if can compete with my regular?
Date published: 2021-04-08
Rated

5

out of

5
by
JR2207
from
Wonder product!
Echoing what everyone else has says, this is an incredible product! The glow of gives my skin is like nothing else. The coverage is light so if you need to cover any blemishes you'll need to add a touch of concealer but it really blends well with other products. The Dore is slightly darker than I expected but works perfectly with slightly sun kissed skin!
Date published: 2021-04-04
Rated

3

out of

5
by
Andra
from
Not enough shades of this!
Really nice quality, can't complain. Feels good on the skin, fairly lightweight. However...and this is a big one: there's not enough shades for this CC cream. I have really fair skin and the lightest shade made me look a bit like a carrot. Joke aside, it was really obvious that it wasn't my regular skin color. I also found it a bit drying. I tried this as a sample thankfully but i think i'm sticking to my Shiseido Waso.
Date published: 2021-04-01
Rated

4

out of

5
by
acc7000
from
my friend loved it
This came as a sample and I wasn't in need of a cream like this so I gave it to a friend to test for me. She liked it, said it was light and creamy, and it turns out the colour was a good match too. She lives near a Space NK shop so will go and investigate further once she can.
Date published: 2021-03-31
bvseo_sdk, dw_cartridge, 18.2.0, p_sdk_3.2.0
CLOUD, getReviews, 29ms
reviews, product