UK137373912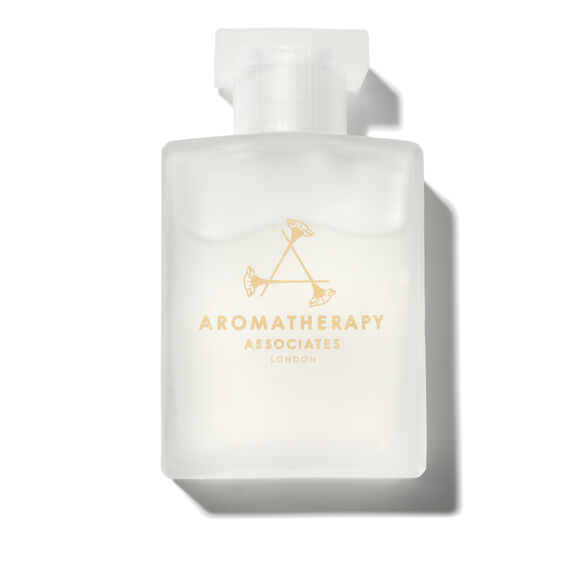 Pinch to zoom Double click to enlarge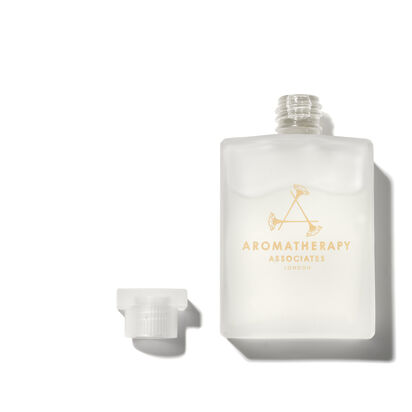 Pinch to zoom Double click to enlarge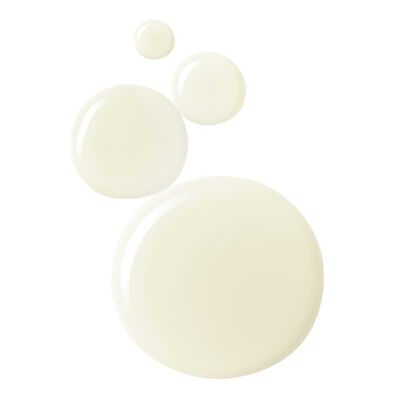 Pinch to zoom Double click to enlarge



Aromatherapy Associates De-Stress Muscle Bath & Shower Oil 是一款具有舒缓、疗愈功效的沐浴油,含有迷迭香、生姜、薰衣草和黑胡椒精油的疗效,可有效缓解剧烈运动造成的酸痛和不适。在剧烈运动后,使用它可以迅速缓解肌肉的酸痛和不适。
这款不粘腻的沐浴油散发舒缓的香气,有助于放松身心、提神醒脑。它能让疲劳的肌肉和四肢恢复活力,以便轻松应对生活的挑战,让您在摆脱僵硬和不适的同时,心情更好、精神更足。
Aromatherapy Associates De-Stress Muscle Bath & Shower Oil 专为疲劳过度的身心而设计,是人们在忙碌的一天过后用来放松身心的神器。
Key Benefits
缓解肌肉疲劳
缓解关节僵硬和不适
不粘腻
让肌肤变得柔软有弹性
具有黑胡椒、迷迭香、生姜和薰衣草精油的舒缓和提神功效
含有 100% 天然植物提取物
SKU# UK137373912
在全浸浴中加入一瓶盖的量,或者在淋浴之前涂抹在身体上。每瓶足够 20 次沐浴或淋浴使用。
请将瓶子放置在阴凉避光处。打开后,请在 6 个月内用完。仅限成人使用 – 放置在儿童接触不到的地方。不建议孕期使用。如果您患有任何疾病,请在使用前咨询医师。
Aromatherapy Associates 使用纯天然成分,融入香精油,可使情绪趋于缓和平静,缓解身心压力。
---
Summary of Customer Ratings & Reviews
Elena_best_singapore
Location: Singapore
Reviews: 1
Do you have sensitive skin?: Yes
Age: 30-45
Skin Type:: Dry
Best Use: Muscle Relief
Recommends this product: Yes
I'm in love
The non-sticky oil has a soothing aroma that helps to relax and refresh the body and mind. It gives tired muscles and limbs renewed energy to take on the rigours of life with ease, releasing stiffness and discomfort while elevating mood and spirit. Shower Oil is just what busy people need to relax after a hectic day. I recommend it for relax, best soa smell.
---
Mrs Fish
Location: West country
Reviews: 46
Age: 45+
Skin Type:: Normal / Balanced
Best Use: Hydrating
Do you have sensitive skin?: Yes
Recommends this product: Yes
Nicest bath oil
This is definitely the nicest bath oil I have used and I have recently bought a couple of very expensive bath oils from renowned brands, so I feel this is a great compliment for Aromatherapy Associates. The luxury oil smells divine, feels lovely on my skin but is not at all greasy or slippery. The bath is easy to wipe afterwards too. I would definitely recommend Aromatherapy Associates although I haven't tried any other blends/fragrances.
---
Step1h21
Location: Calgary
Reviews: 117
Age: Under 30
Skin Type:: Dry
Best Use: Muscle Relief
Do you have sensitive skin?: Yes
Recommends this product: Yes
the best oil
I've tried all the AA oils and this one ranks number one for me. It has the herbalness of the de-stress mind oil but with the added ginger scent it's super enjoyable. The reason I like this one the best is that you get the luxurious experience of the AA oils while also getting the added benefit of muscle soreness relief. As someone who is on their feet all day this one helps me so much.
---
Berryrose
Location: Brooklyn, NY
Reviews: 74
Age: 30-45
Skin Type:: Combination
Best Use: Muscle Relief
Do you have sensitive skin?: Yes
Recommends this product: Yes
one of the best AA bath oils
I think all of the Aromatherapy Associates oils are good but this one is just so useful. I used it recently after my body was absolutely aching after doing a 5 mile run for the first time in ages. The scent is lovely and it almost feels medicinal. I would happily repurchase almost all of the AA bath oils that I've tried, but this one in particular will find a permanent place in my bath time treats collection, this one in particular is definitely worth keeping on hand.
---
A daily must
I absolutely LOVE this stuff! I've been trying to relax and de-stress a lot more lately and this has helped immensely. The scent is so calming and it leaves my skin feeling so much softer. I use it every night before bed, and I don't think that I could sleep without it anymore!
---