MOST WANTED
The Game-Changing Scalp Formula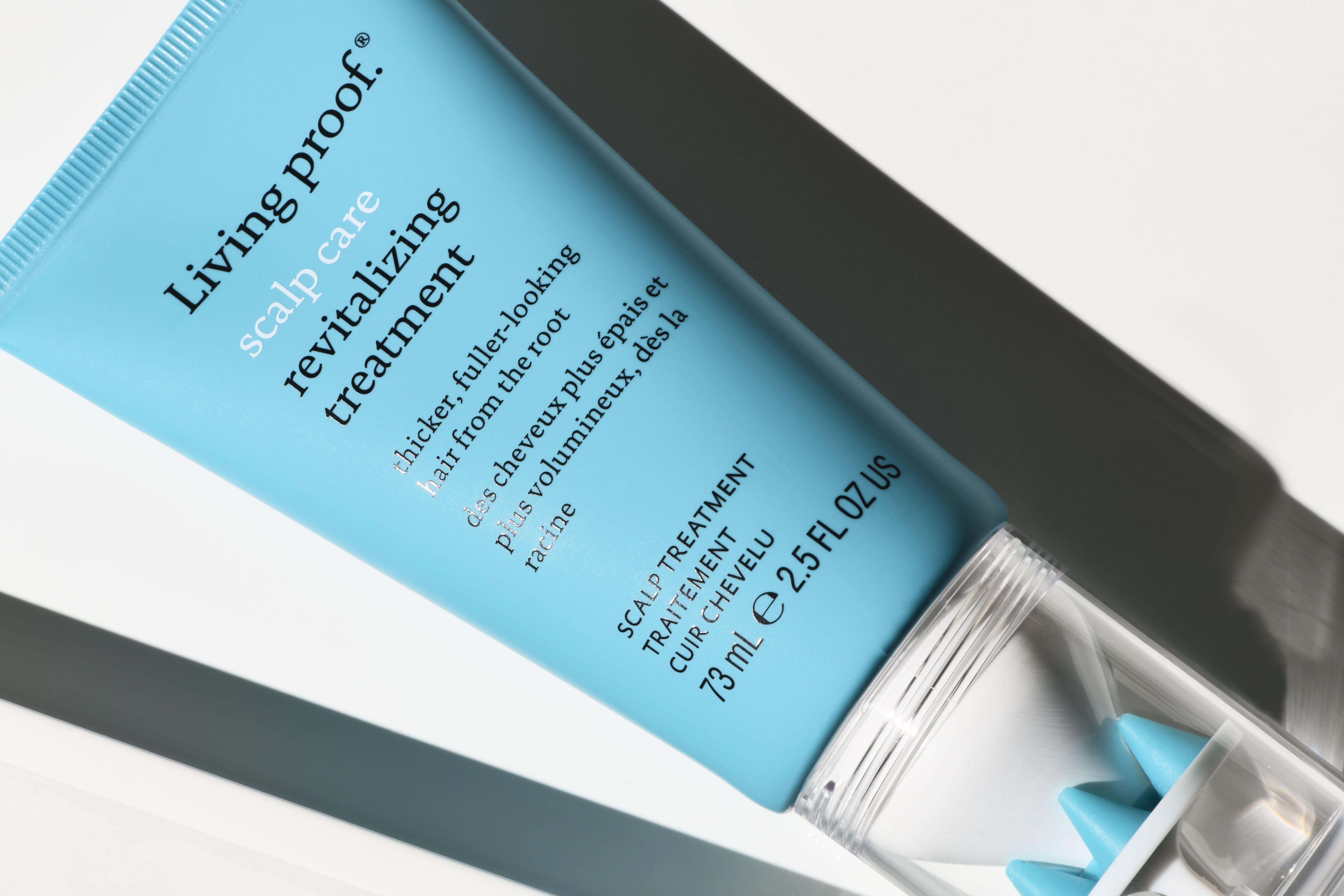 I'd categorise my mid-length hair as type 3C/4A and while I have a lot of it, it's actually very fine. So much so, when it's straight or in a ponytail, it's surprisingly thin. This is the reason I jumped on Living Proof's Revitalising Scalp Treatment when it launched. If there was a way to make my roots look and feel thicker, thus better matching the lengths of my hair, I was all in.
How It Works
Living Proof's Revitalising Scalp Treatment is for those who want thicker, fuller, healthier-looking hair. It gives 'plumping' results immediately - rather rare for a thickening product - but takes up to 90 days to see the full results. The texture is similar to a leave-in cream, and you apply directly onto your scalp, as often as every day and at any time. I needed a tube and a half to get me through (rather generous) daily applications over a four-week period.
It's Multi-Functioning
It's worth shouting out that this nifty treatment does more than its name suggests. On average it promises to give an increase of 11.5% in hair fibre fullness after three uses, which it definitely did for me. I added it to my routine for that purpose but was impressed with other results too. It properly moisturised my scalp, something that was completely missing from my routine beforehand: I typically concentrate product on my mid-lengths and ends to avoid weighing it down.
It hydrated my scalp without resulting in a product build-up, too, which I think is partly down to the applicator brush. Much like a scalp massager, but smaller, it's a game changer, particularly when it comes to nourishing your scalp and soothing any itching. I've had a lot less hair on my brush after detangling too, so while the treatment thickens your new hair growth, it also helps to retain old strands. My hairline around my face is the finest, and it's where I've noticed the most difference.
My Insider Trick
To make the application process speedy, I styled my hair into 8-to-10 plaits before going to sleep. That way I could run the product along my partings and allow it to seep in overnight. It also made it easier to use the applicator brush: it's a tool that could easily create tangles in curly hair, so I needed to rethink it. With my hair in loose plaits, it meant I could use the tool without a detangling session having to follow.